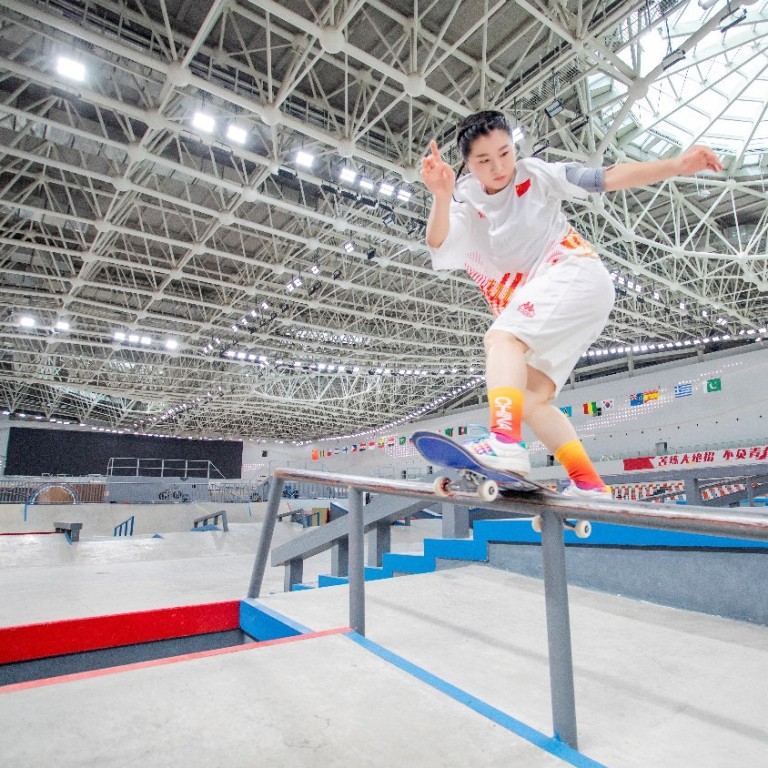 Zeng Wenhui out to lead China's skateboarders to podium finish at 2024 Paris Olympics
Teenage skateboarder Zeng Wenhui returns to competition at the World Skate Street Skateboarding Championships in Rome with an eye on Paris 2024
At the Tokyo Games, the 17-year-old finished sixth overall, the best result ever for Chinese skateboarding in major competitions
Ahead of the first skateboarding qualification event for the Paris 2024 Olympics, China's national team is eyeing a podium finish in Paris.
Zeng Wenhui, who finished sixth in women's street at Tokyo 2020, is representing China in the World Skate Street Skateboarding Championships, which are taking place in Italy and conclude on Sunday.
"My goal is to make it to the finals in Rome, since I haven't participated in any international competitions for a long time," Zeng said in the lead up to her qualification campaign.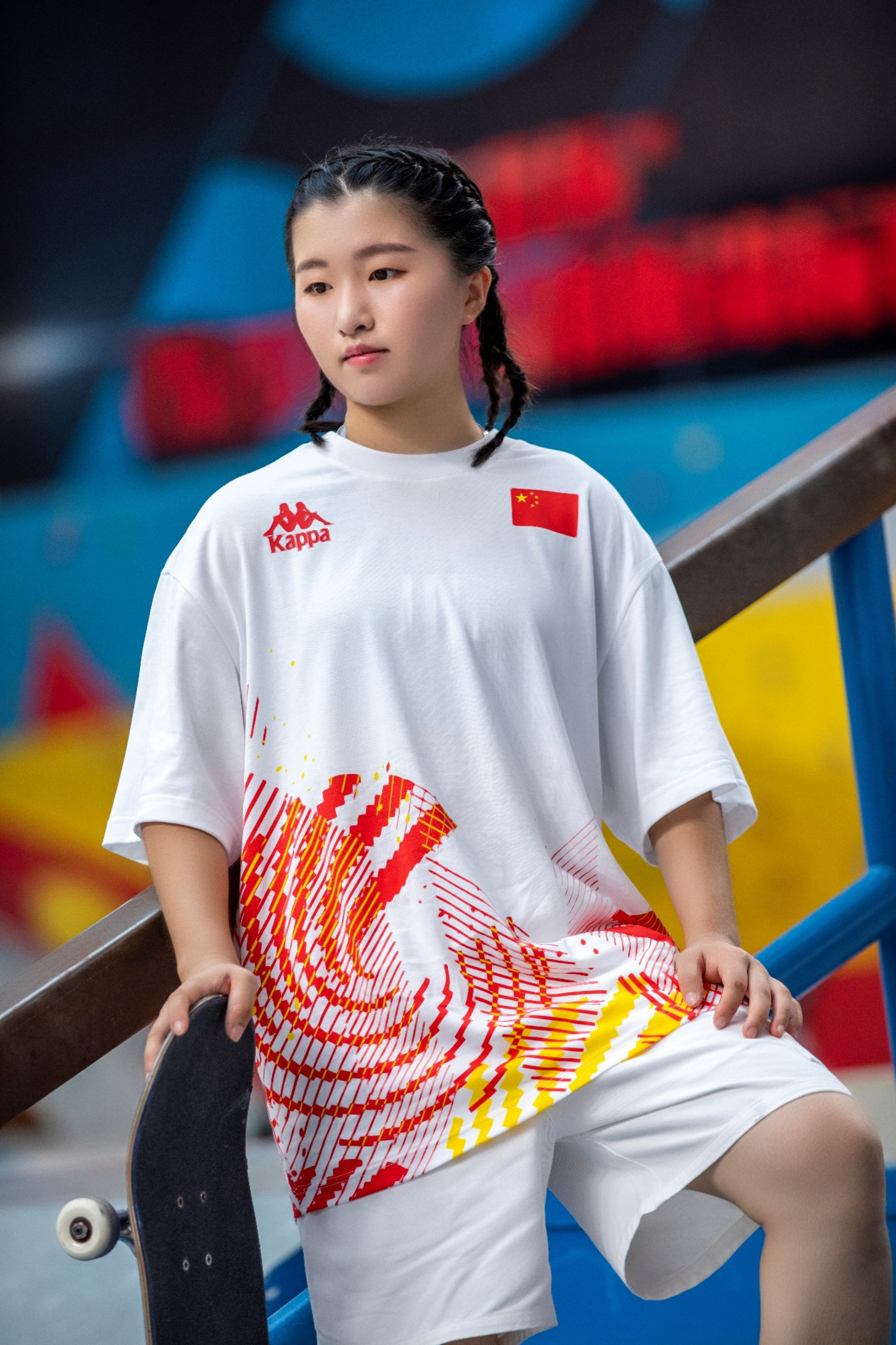 With little more than two years to go, the journey to Paris 2024 starts in Rome for Olympians and aspiring Olympians in street skateboarding, where they will have their first opportunity to begin their qualifying campaign.
With competition taking place from 28 June to 3 July, athletes will compete for World Championship titles, whilst looking ahead to securing their spot at the Olympic Games, by collecting qualifying points.
This includes Tokyo bronze medallist Funa Nakayama, silver medallist Brazilian Kelvin Hoefler, Momiji Nishiya, who won the first gold medal in the women's street competition and Yuto Horigome the first to win gold in the men's division.
While Zeng has been unable to compete on the world stage, she has kept an eye on her fellow skaters using social media, but admits it's only part of the overall picture.
"I'm not sure if what they posted on social media is all they got. I need to see for myself through competitions," she said.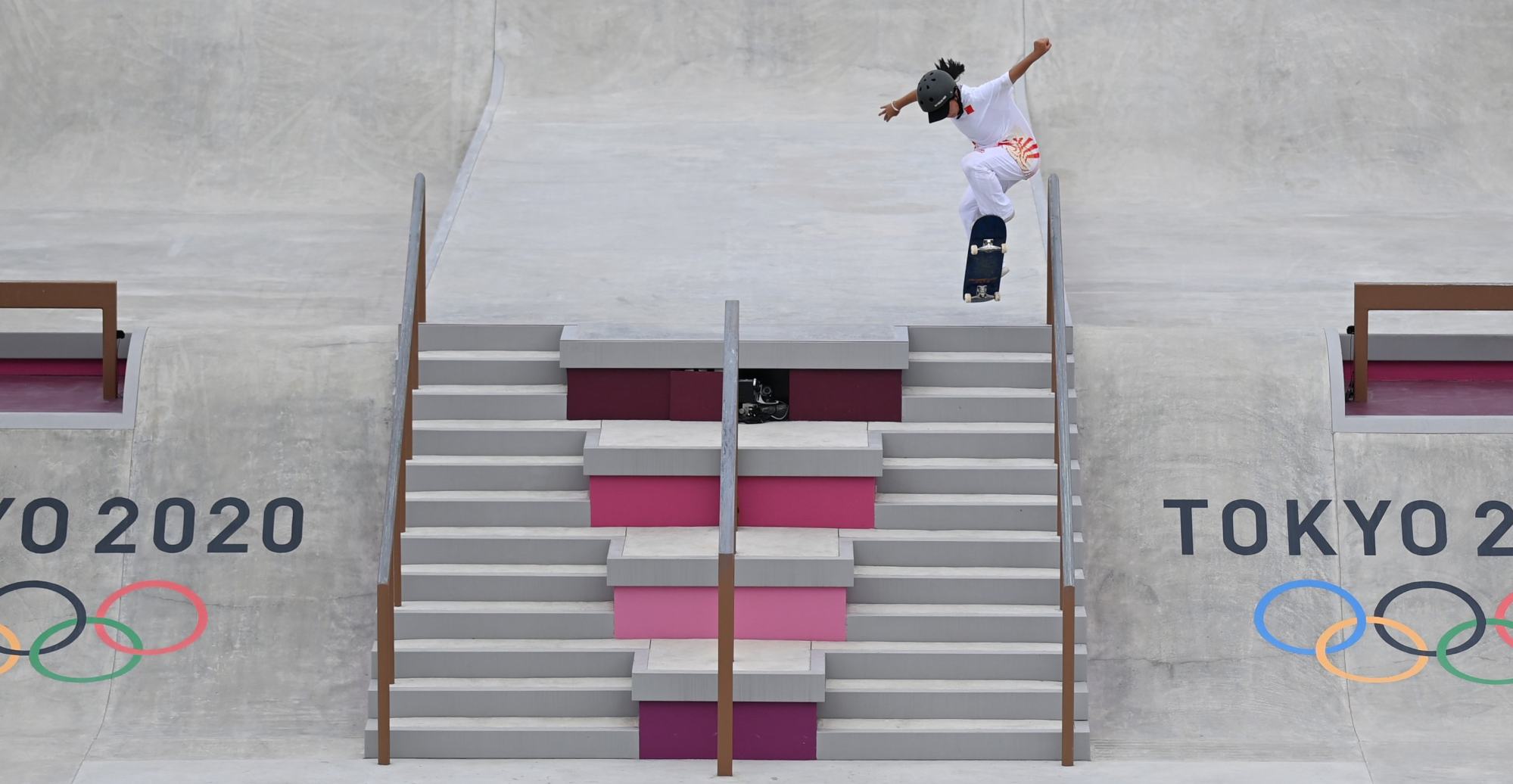 The 17-year-old launched her campaign in the women's open qualifier on Wednesday. She remains confident in her finals appearance, and said she had been working on new tricks after the Tokyo Olympics.
"My goals may be higher than others on the team, and I have always been hard on myself," she said.
At the Tokyo Games, Zeng made it to the final and finished sixth overall, the best result ever for Chinese skateboarding in major competitions.
"I've always had a high expectation for Wenhui," Daniel Wileman, the skate street coach for China's national team, said. "She is a very shy, very reserved person. But when she's on the skateboard, it's completely different. You see that she releases her internal fire."
According to World Skate, the governing body for skateboarding and roller sports, there will be two more Paris 2024 qualifying events this year, namely Rio World Skate Park World Championships 2022 and Rio World Skate Street World Championships 2022 in Rio de Janeiro from October 2-9 and October 9-16, respectively.
China said it planned to send skateboarders to compete in both events.
"For competitive sports, as long as you are standing on the stage, everyone's goal is the same. It is to win the gold medal," Cao Guangqiang, deputy team leader of the Chinese team, said. "Our goal for Paris 2024 is to make the podium and do our country proud."