'World-class': 10km record obliterated as Hong Kong's Wong Wan-chun beats it by 1 minute 14 seconds
Hong Kong record had been 30 minutes and 41 seconds, but it is now 29.27 after Wong's stunning race in Gold Coast, Australia
Wong, who trains under Bernard Lagat's long-time coach in Shanghai, last month broke the city's half-marathon best, too
It would be understating it to say that Wong Wan-chun beat his own Hong Kong 10km record in Australia on Sunday. He destroyed it, shaving a staggering one minute and 14 seconds off the previous mark.
Wong finished second in the Southern Cross University 10km Run in Gold Coast in 29 minutes and 27 seconds, erasing his previous mark of 30.41 from the record books. Only Isaac Heyne of Australia was in front of him, finishing 24 seconds faster.
For comparison, the biggest slice anyone has taken off the men's world record for 10km is 34 seconds, in 1966, and on only a handful of occasions has anyone bettered it by more than 20 seconds.
It is the second city record Wong has broken in a matter of weeks.
"Breaking 30 minutes is another level – I can say he is world-class now," said Gi Ka-man, whose half-marathon record Wong beat only last month in San Diego.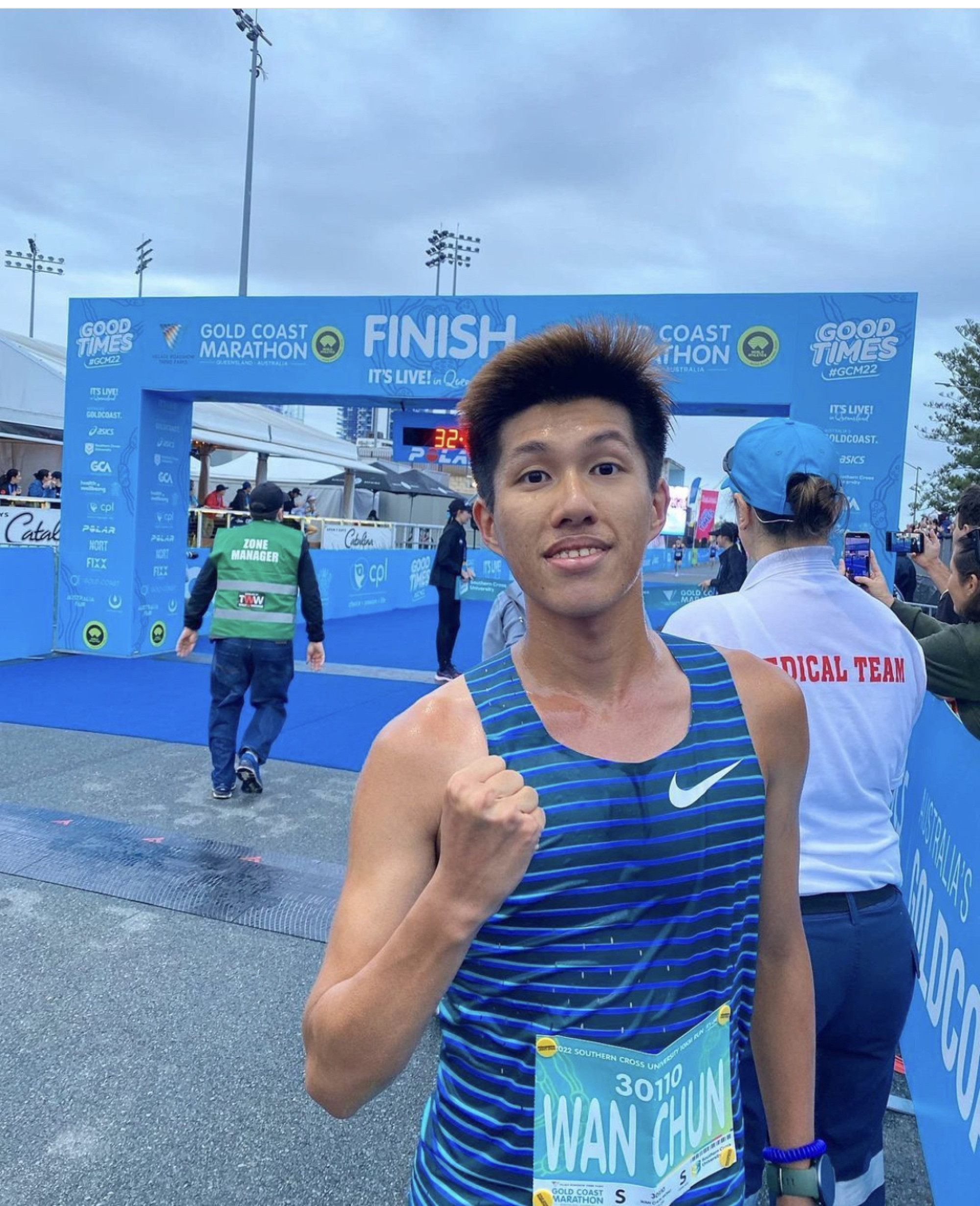 The Australian race resumed this year after a two-year hiatus because of the pandemic, with the 10km drawing an entry of more than 3,700 runners. Wong clocked 14.39 for the first 5km and 14.48 for the second.
"Thanks to the runners today – they pushed me hard to run my best," Wong, 26, said.
The victorious Heyne told the event's Facebook page that the course was "flat and nice, with just a couple of little rises". All of the first five men's finishers posted times under 30 minutes in chilly conditions in Queensland.
Wong's previous 10km best was set in 2020, at the World Half Marathon Championships in Poland. He last year joined a club in mainland China, the Shanghai-based E-house Professional Marathon Club, where the head coach is James Li, the long-time coach of Kenyan-American runner Bernard Lagat, the 2004 Olympic 1500m silver medallist.
"Breaking two Hong Kong records in one month is the result of me continuing to train with the club in China," Wong said.
With four Hong Kong bests under his belt – at 10km, 15km, half-marathon and marathon – Wong's next target is the Berlin Marathon in September. On current form, his marathon best of two hours, 20 minutes and 58 seconds could be under threat.
"All those shorter distances are a good platform for me to build on in the marathon," Wong said.
The Gold Coast race is well known for producing fast times. Christy Yiu Kit-ching set a Hong Kong marathon record there in 2019.
Three Hong Kong runners achieved personal bests in the half-marathon on Saturday. Wong Kai-lok finished 22nd overall in 1 hour, eight minutes and 35 seconds, while Lo Ying-chiu and Wong Cheuk-ning placed seventh and 11th respectively in the women's division, in 1:17.43 and 1:18.30.