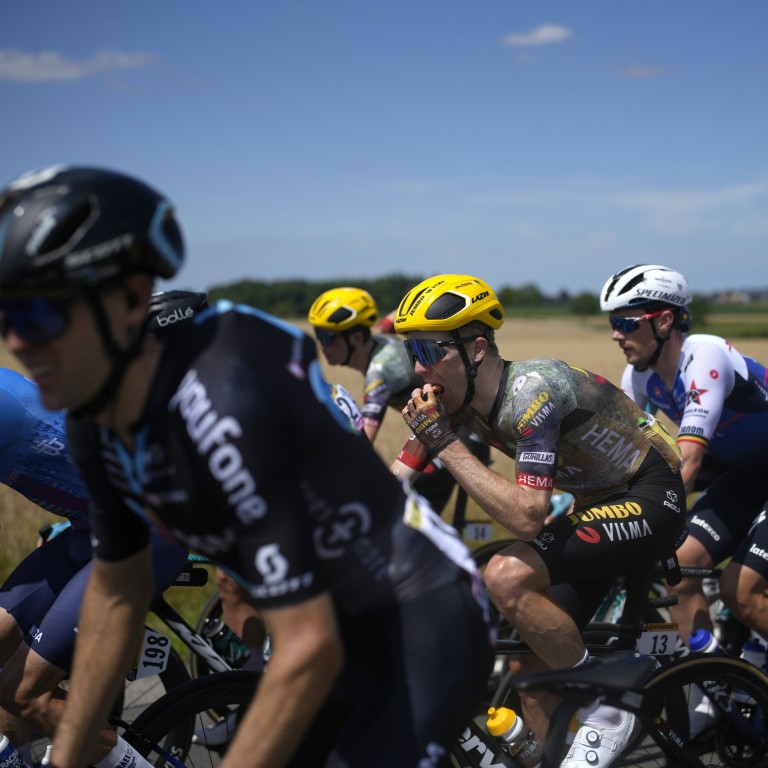 Tour de France: what do cyclists eat before, during and after racing?
Sporting nutrition has evolved considerably in recent years, but surviving the Tour de France remains no mean dietary task for the racers
The gruelling 3-week event requires a huge intake of healthy foods – and unlikely ones like pizza – but approaches have changed over the years
Cycling's Tour de France is considered one of sport's most prestigious events, and one of its toughest.
That entails a strict dietary regime – although, in such a long race, a little bit of what you fancy does you good, too.
"If something feels good to eat, then eat it," says sports physiologist Allen Lim, who has worked for the RadioShack, Phonak and Garmin teams.
"In one Tour de France, after 17 of the 21 stages, I cooked up chicken fried rice for the riders, and the rest of the time they had pizza."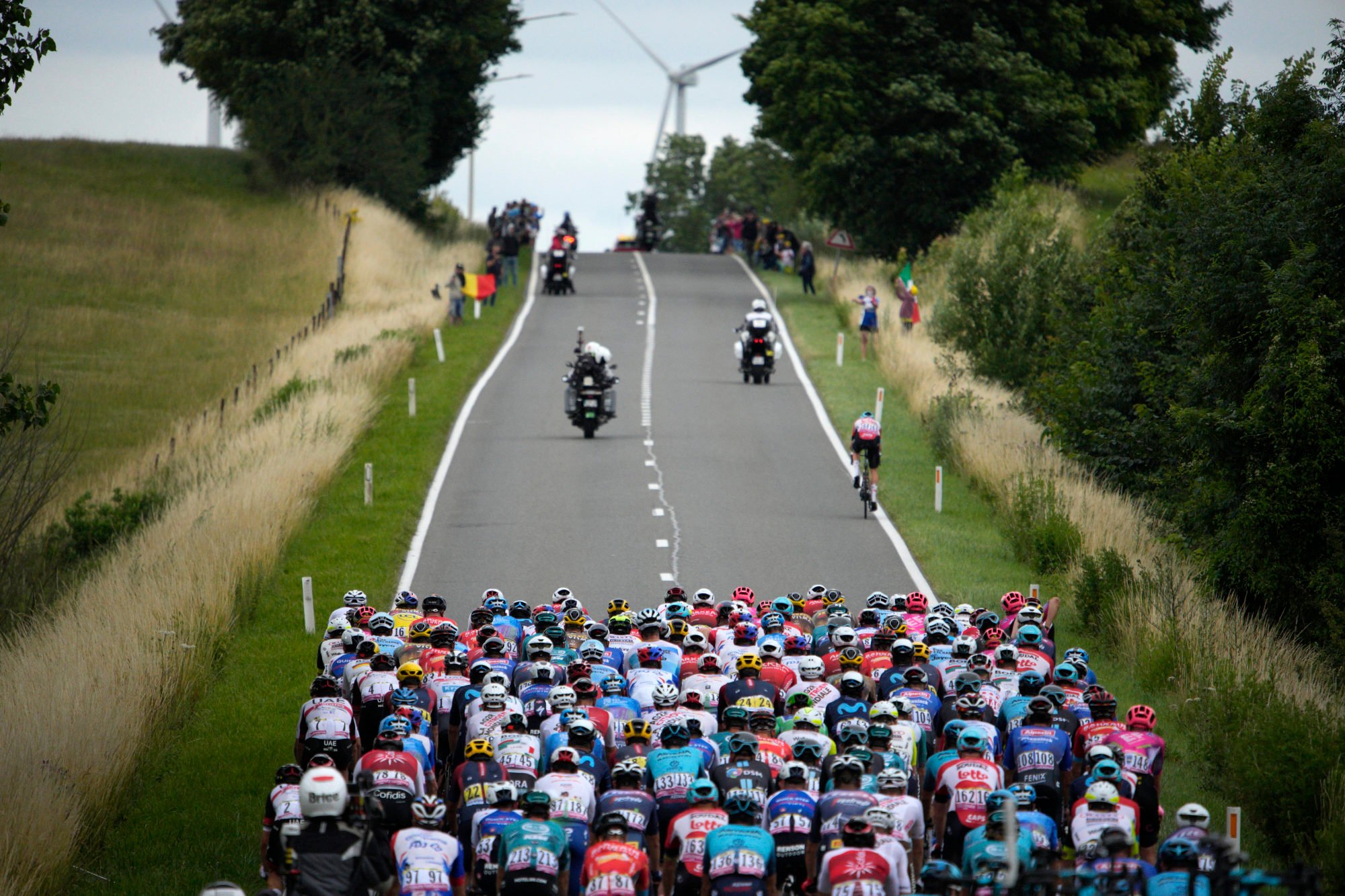 This year's race started on July 1 in Copenhagen – continuing a tradition of holding the first day's racing abroad – before heading south from northeast France and winding around the country until it finishes in Paris on July 24.
There are 21 daily stages and three rest days – although the cyclists do ride on those days – and the route will cover 3,328km (2,068 miles) of a mix of flat, rolling and high-mountain roads, with the winner averaging around 40 to 42km/h.
Depending on the individual, the terrain, the conditions and the intensity of racing, riders will burn through about 5-7,000 calories each day. To stay fuelled, recover and maintain their health during this gruelling event, these calories need to be replenished in a healthy and sustainable way.
Pasta and steak
Until the mid-1990s, riders relied mostly on heavy carbohydrates and protein. They would get up early, and often consume bland pastas and maybe even steak. Later, most followed up with a second, more traditional continental-style breakfast.
During the race, riders would – and still do – drink continually. They also carry small snacks in their rear pockets, and depending on the duration of the stage, they may be handed a musette (a small cotton food bag) once or twice during the day. Team domestiques (lower-ranked riders) go back and forth to the accompanying team cars during the stage to fetch supplies on the go.
Snacks, such as fruit and sandwiches, have always been handed to riders as they finish, to help with recovery. Then, following their daily massage and clean-up, a late evening team dinner would be consumed – again, a heavily carbohydrate and protein-based meal.
Changing menu
During the mid-1990s, things started to change in professional cycling, and by the end of that decade teams were employing nutritionists and chefs.
Striking a balance between upping power and being lightweight was all-important. Carrying too much weight uphill in those days, for instance, could cost a rider three to four seconds per kilometre for every extra kilo they carried.
Around that time, the financial stakes in cycling were increasing, thanks largely to the growing band of American stars in the peloton – and at the same time, the steaks on dinner tables were becoming much leaner.
"There are still a lot of riders focusing on pastas and high carbs, but also a lot more riders now take much more care of what they eat," says Lim, who worked with cyclists including Americans Lance Armstrong, Taylor Phinney and Tejay van Garderen.
"Some are more sensitive to what food makes them feel good, and they eat that. Others may see this as hedonism, but it works pretty well for athletes who are really in tune with themselves.
"One rider may lose small amounts of sodium when they sweat, whereas another may lose four to five times more and naturally crave more salt, to replace that. Or they may have a team director who believes in salt intake limits, which may inhibit such a rider. That goes for all dietary issues."
Struggle to stay lean
Previously, it had been commonplace for riders to enter the race season in early March with 3-5kg (6-11lbs) of excess weight for company, and to slowly ride themselves into form and thinner shape by the time the major summer grand tours came around.
By the early 2000s, the traditional approach was no longer possible. The sport had become big business, and there were a lot more important races on the calendar.
Racers were by then about 5-8kg lighter than their 1980s and 1990s counterparts. To remain competitive, that meant that they could not afford to gain much weight in the short off-season. Maintaining a low weight often meant going to bed hungry and sticking to strict diets.
A 2020 study by the University of Granada in Spain questioned 4,037 cyclists and triathletes on their eating habits. It concluded that 17.9 per cent showed an increased risk of an eating disorder.
Although it is something of a taboo subject in cycling, former top Slovenian racer Jani Brajkovic opened up about his battles with bulimia in the 2000s.
Eating on the Tour de France today
Most Tour teams have their own chefs and nutritionists at the race, plus numerous soigneurs (all-round helpers). Team buses often contain a small kitchen. Some also bring canteen trucks where team food is prepared, although most take over a hotel kitchen to prepare meals.
Approaches and theories between teams and individuals vary, but there has been a major shift away from heavier foods and complex carbohydrates to consuming healthier and lighter calories with natural nutrients, mindful that the immune systems of the cyclists take a battering during a prolonged and intense race such as the three-week Tour de France.
Around three hours before a stage start, riders will eat breakfast, such as cereals, breads, fruit, eggs, fruit juices and coffee. As race time nears, most riders supplement their reserves with carb-rich snacks such as dried fruits, breads and rice cakes.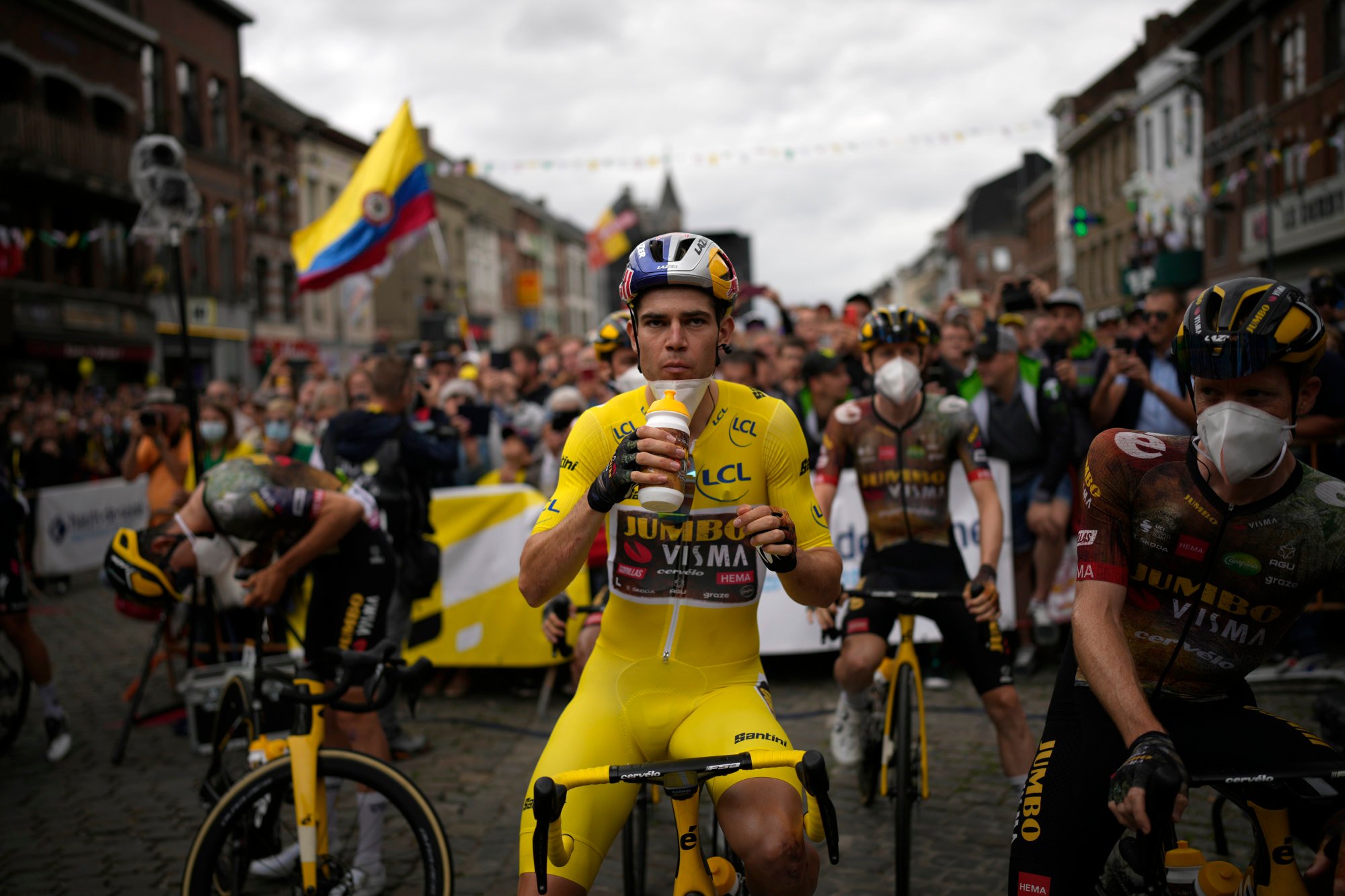 There was a major switch towards energy bars, drinks and then gels in the early 2000s, but some people find them to be tough to ingest, so teams mix these up with small treats like mini rolls filled with jam, cheese or ham, and dried fruit.
The key is to keep snacking throughout a stage, which is not so easy when the mountains come around. On average, a rider will consume two to three energy bars, three or four rolls or rice cakes, and about six 500ml bottles of isotonic mixes during a stage.
Depending on the individual, an energy gel or two may be added to this, with caffeine-based gels generally favoured, especially during the closing stages of a race.
Some riders also take on their own special mix just before a stage finale, if they are in contention. The good old flat can of Coke or a sweet often hits that spot and gives them that slight boost.
At the finish
As riders cross the finish line, soigneurs are waiting for them. They are generally handed a protein and carbohydrate shake, although some also take a fizzy drink at this point, as a treat. It is important to have a recovery drink, and preferably a snack, within 20 minutes of finishing, because the rider's metabolism is working hard and that is when they can best absorb it.
There is usually a snack waiting for riders on the team bus or at their hotel. This is generally a sandwich, rice cakes or grain bars.
When it comes to the evening meal, served at around 8pm, things are lot more sophisticated and tasty than in the past, and chefs will cook up all kinds of varied treats.
Salads and soups are followed by fish, meat, poultry and vegetables – all carb, protein and nutrient-rich. There are also fruits, cakes and other sweet treats on the buffet tables, and adaptations are made for the growing number of plant-based riders.
Glass of wine?
In the past it was also commonplace in some teams to see a bottle or three of wine at the dinner table, particularly for the French, Italian and Spanish teams.
That is now rare. Some teams, such as Lotto Soudal, introduced a no-alcohol policy for all riders and staff – although Lotto later permitted a single glass of champagne to celebrate a stage victory or birthday.
"I think the occasional drink is probably perfectly fine," Lim says. "It only becomes a problem when people are drinking so much that they are not focusing. In moderation, it's fine, and sociable, which is very important."