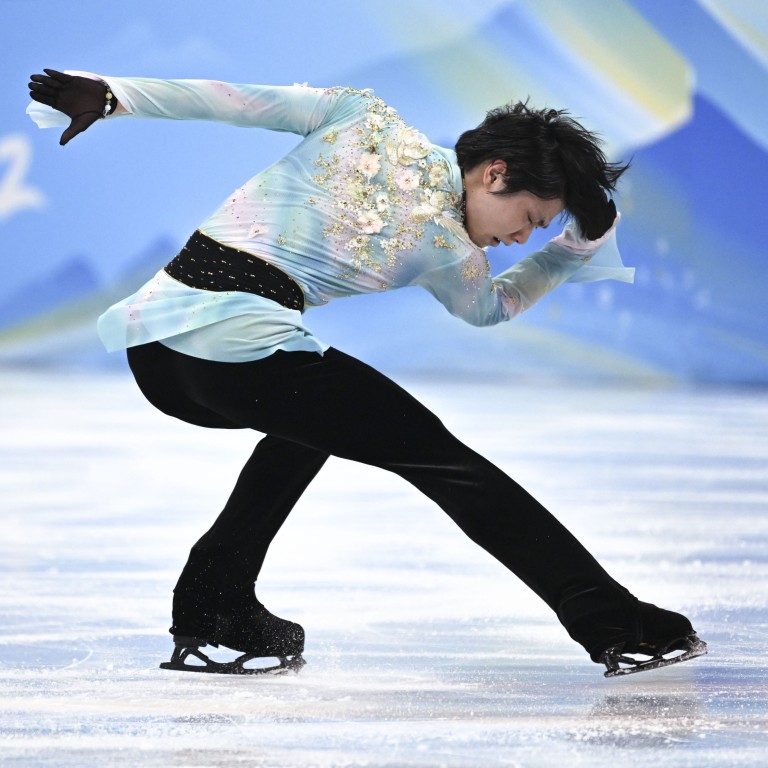 Is Yuzuru Hanyu about to retire? Japanese figure skating icon to hold news conference on Tuesday
The two-time Olympic champion will address media on Tuesday to make a 'statement of determination'
Hanyu is followed by legions of diehard Fanyu's known for throwing Winnie the Pooh stuffed animals onto the ice after his performances
Japan's two-time Olympic figure skating champion Yuzuru Hanyu will hold a news conference on Tuesday, at which time he will make a "statement of determination," his management agency said on Monday.
The 27-year-old failed in his bid to win a third straight Olympic gold at the Beijing Games, where he finished fourth, and was non-committal about his future.
While he quashed an suggestions of an immediate retirement at a hastily arranged press conference in Beijing, he said he didn't know if those would be "my last Olympics".
He re-injured his ankle in practice at the Games, trying a quadruple Axel, and then missed the world championships.
Hanyu won gold at the Sochi Games in 2014 and then became the first man in more than half-a-century to win back-to-back Olympic titles at Pyeongchang four years later.
But he couldn't repeat the achievement this year, and later revealed he had needed "a lot of painkillers" just to be able to get on the ice in Beijing.
"I don't want it to sound like an excuse, but the day before [competition], I sprained my ankle in my 4A," he said at the time. "If it were a normal competition, I would've withdrawn. The doctors said I should stay off my feet for the next 10 days. The injury is pretty bad.
"I've thought a lot about the Olympics during this time, and I realise that I've been supported by so many people. It even hurts to walk, but I'm receiving a lot of care and treatment on my ankle."
Japan's prince of the rink is widely considered one of the greatest ever to do it: he has broken world figure skating records 19 times; he was the first male to score more than 100 points in the short programme, more than 200 in the men's free skate, and more than 300 in combined total. He is also the youngest Japanese person ever to receive the prime minister's People's Honour Award.
Hanyu is followed by legions of diehard fans known for throwing Winnie the Pooh stuffed animals onto the ice after his performances.