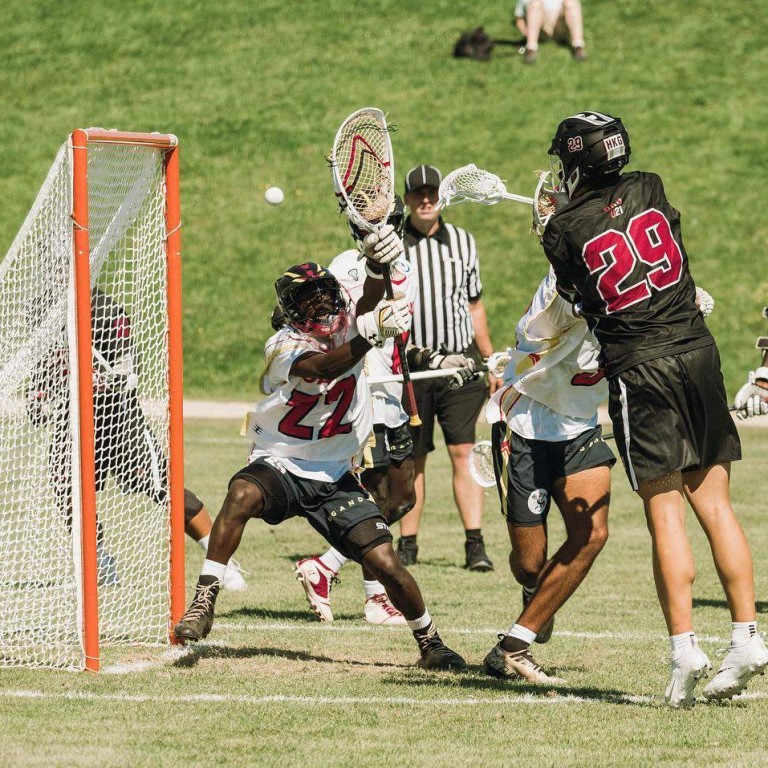 World Lacrosse Men's Under-21 Championship: dominant Hong Kong stay unbeaten, China slip up against Wales
Hong Kong are among a trio of unbeaten teams after 2 matches in Limerick, Ireland
City's side earns 10-4 win against Uganda, while China hold on to beat Poland 9-8, but lose to Wales 10-6
Hong Kong stayed in the winning habit at the 2022 World Lacrosse Men's Under-21 Championship in Ireland, recording their second victory on Friday.
The side was among four to remain unbeaten in the 12-team tournament after two fixtures in Limerick, with Hong Kong beating Uganda 10-4.
Earlier on day four, China lost their unbeaten record as Wales came from 4-2 down at half-time to win 10-6.
Hong Kong were set to play another unbeaten side, the Netherlands, later on Saturday.
The Hongkongers were dominant on Friday against the Ugandans. Glen To contributed four goals and an assist, Dash Tsai two goals and an assist, and Tsang Hing-yui – managing three or more points for a second game in a row – chipped in a goal and two assists.
China endured a tighter second contest in their 9-8 win against Poland, who fought back to make the final result close.
Four unanswered goals helped China into an 8-4 lead. But then a 4-1 run by their opponents – including two goals in the fourth quarter for Lucas Hucal, who finished with five – left them no room for error. They clung on to their one-goal advantage through a tense final four minutes.
Leading the scoring for China was Damon Hsu, with four goals and an assist, while Dylan Hsu scored a hat-trick – as he had also done against Chinese Taipei in the previous match.
The Taiwanese were back in action on Friday, going down 12-4 to Wales. The sides were well matched in the early stages before Wales pulled away while also defending staunchly. Hsieh Yao-kuang shone in defeat for Chinese Taipei, the midfielder winning eight of 11 face-offs.
There was a defeat, too, for South Korea, by 11-8 against the Netherlands.
But Japan registered a win in their first appearance since 2008, seeing off Israel 10-3. Sota Hakozaki and Kai Tanemura topped the scoring with three each, while Yusuke Takeda won 12 out of 13 face-offs – a tournament high 92 per cent.