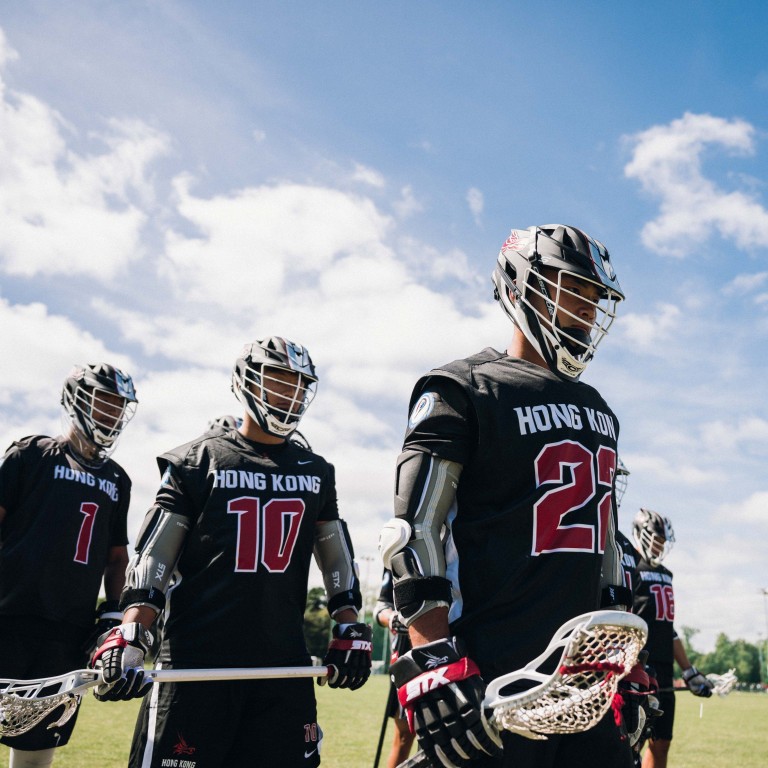 World Lacrosse Men's under-21 Championship: Hong Kong stay perfect as dominant Tong rules the midfield
Haydn Cheung scores a hat-trick in 11-5 win over the Netherlands, as Hong Kong stay top of Pool E
Tong Ka-chun wins 15 of 18 face-offs and has 75 per cent success rate for the tournament
Hong Kong maintained their 100 per cent record at the World Lacrosse Men's under-21 Championship and have a healthy lead at the top of Pool E after three games.
Victory over the Netherlands, who were also unbeaten going into Saturday's clash, was the team's third in a row and kept them among a group of six sides who have yet to lose in Ireland.
The United States, Japan and Ireland all won games on Saturday to keep their perfect records, while Wales knocked off China in Pool D. Puerto Rico are the only other undefeated team, with a 2-0 record to match Japan in Pool B.
Haydn Cheung Hoi-yun spearheaded a balanced attack for Hong Kong, scoring a hat-trick in his side's 11-5 win over the Dutch. Liam Ferris added a goal and two assists, while Tong Ka-chun continued his domination of the midfield, winning 15 of 18 face-offs.
Tong has a tournament-high 27 face-off wins, giving him a 75 per cent success rate. The win put Hong Kong clear at the top in Pool E, and they also have a healthy plus-19 goal difference.
Hong Kong and China both have rest days on Sunday, but are back in action on Monday and will play Sweden and Kenya, respectively.
Separately, Chinese Taipei have withdrawn from the tournament because seven players have been placed in Covid-19 protocols.
The teams will forfeit its remaining games in Pool D against Kenya and Poland, and will finish 23rd overall as a result.
Both pool play forfeits will count as 1-0 victories for the opposing teams. Winning percentage will continue to determine seeding in Pool D, and the first tiebreaker will be average goal difference, excluding forfeits.
China are presently second in the pool, a point behind Wales and level with Poland, who they beat on Saturday.