Asian Netball Championships: Hong Kong book place in semi-finals with win over Thailand, Singapore up next
Elderi Bennett-Horak leads scoring for Hong Kong with 93 per cent success rate, bags 27 goals
Krystal Edwards and Thandiwe Moyo also contribute during Group D clash in Singapore
Hong Kong booked their place in the next round of the Asian Netball Championships with a 56-29 win over Thailand in Group D on Sunday.
Elderi Bennett-Horak led the way in Singapore, scoring 27 goals from 29 attempts, while Krystal Edwards (20) and Thandiwe Moyo (9) also chipped in at OCBC Arena.
Victory puts Hong Kong in the same group as the host nation, who grabbed their second win in two days in Group B, cruising to a 96-10 win over the Maldives, having dispatched Japan 103-3 on Saturday.
In the day's other matches, the Philippines (Group A) and Brunei (Group C) staved off spirited comebacks from their opponents, beating India 45-41 and Taiwan 38-34 respectively.
With Sri Lanka beating India 102-14 on Saturday, top spot in Group A will be decided on Monday, when the defending champions face the Philippines. The preliminary round will conclude with Malaysia, who beat Brunei 78-22 in their opening game, taking on Taiwan, and the Maldives facing Japan.
The second round of the championships will see the top team of each group drawn into the same pool, where they will play group matches against one another to decide positions for the semi-finals.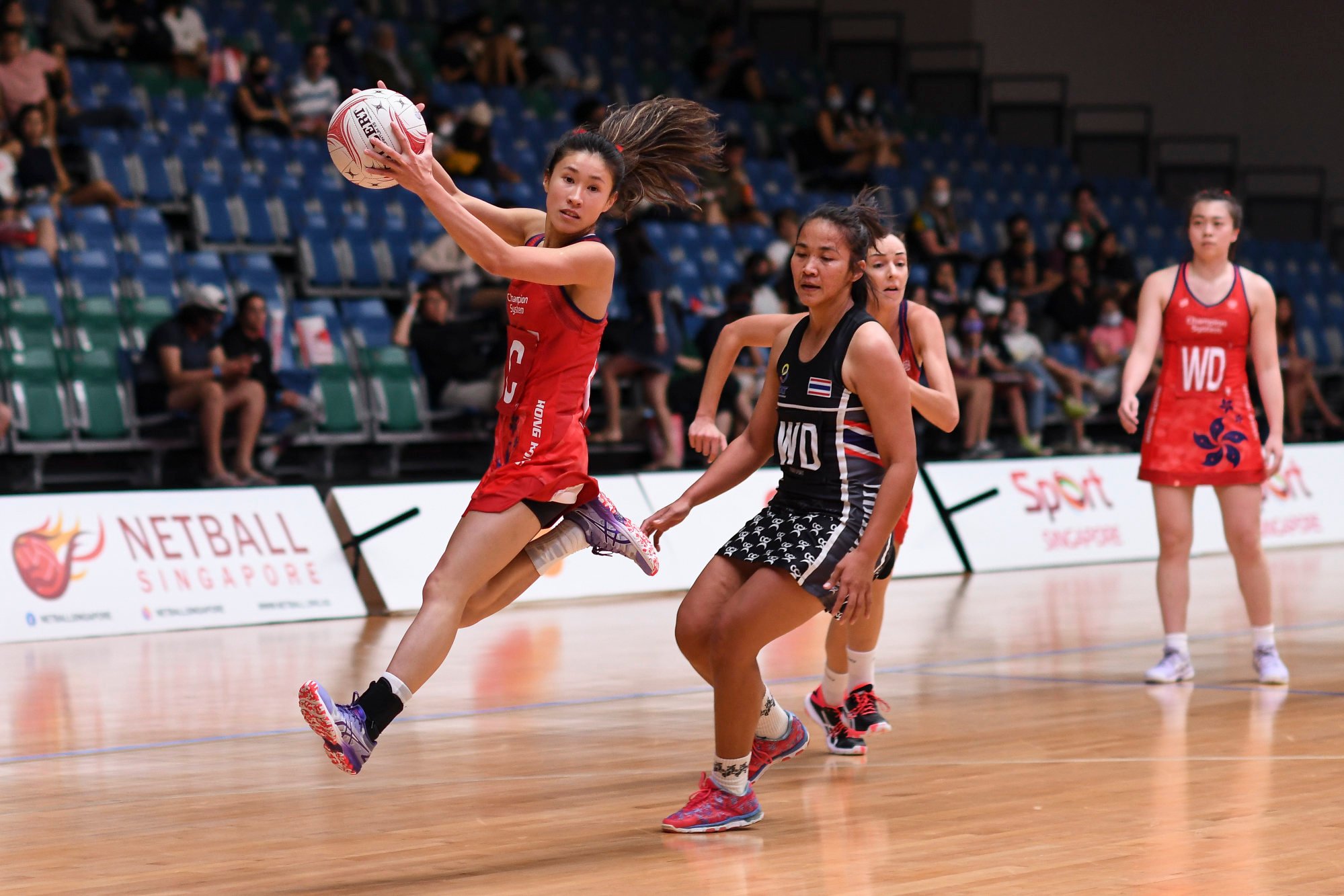 Hong Kong's first game will be against Singapore on Tuesday, and vice-captain Ann Lo Fung-yee said they were looking forward to the challenge.
"Some of us are quite new to the team," Lo said. "I saw a lot of new faces in the Singapore team as well. We'll definitely have our different combinations and it's an all-new experience for us, so we are very excited to get competitive with the Singaporean team."
The two sides that make the final on Sunday will qualify for next year's World Cup in Cape Town.
"Today was good, we haven't been playing internationally for three years so it gives us a lot of confidence to reach the semi-finals," Lo said. "We're really excited because we are here to get our ticket to South Africa, and it's really exciting to take one step forward to our goal."
Singapore shooter Goh Wei Ping, who was called up to the squad following Charmaine Soh's injury on Saturday, made her international debut on the second day of the Asian Netball Championships.
The 21-year-old, who contributed 30 goals and recorded an 83 per cent conversion rate, said she had been nervous beforehand, but was glad everything went well.
"All the seniors gave me advice – Kim [Kimberly Lim] was rubbing my hands because it was so cold and I'm very afraid of the cold," she said. "She told me to be confident, settle down, trust myself and believe in what I can do. I hope our team will be able to attain the championship of course, because this is my first one and it's on home ground, so it definitely will mean a lot to us."