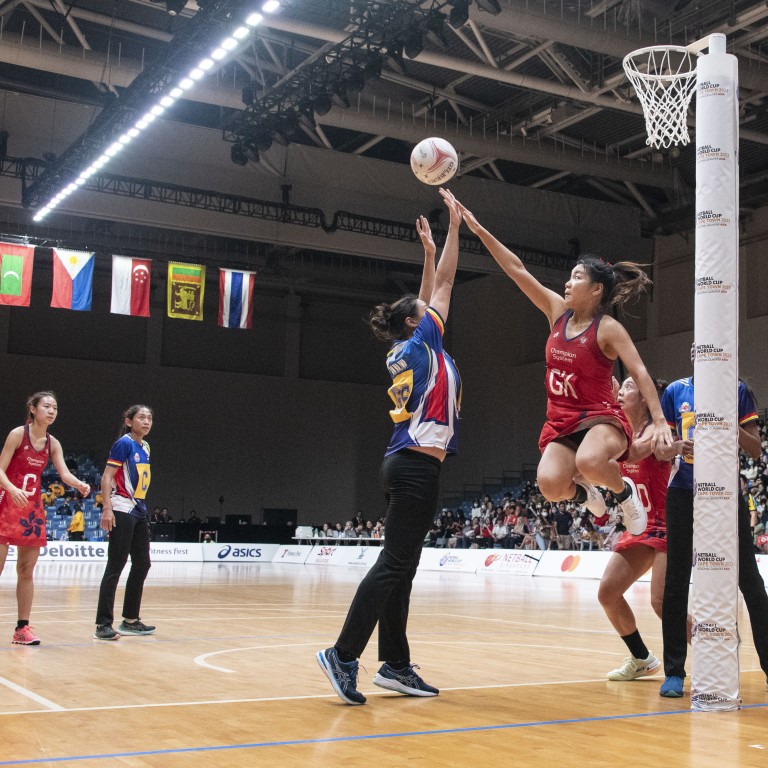 Asian Netball Championships: Hong Kong captain praises team's spirit after side finishes fourth; Sri Lanka defend title
Gessy Li says she is 'proud of my team' after 54-42 third-place play-off loss to Malaysia
In the final, defending champions Sri Lanka successfully retain their title with a 63-53 win over Singapore
Hong Kong finished fourth at the Asian Netball Championships on Sunday after losing their third-place play-off 54-42 to Malaysia.
Sri Lanka successfully defended their title meanwhile, beating Singapore in a thrilling final, as both teams booked their spots at next year's World Cup in Cape Town.
In the battle for bronze, Malaysia took the early lead, though their opponents were always close behind.
With the half-time score at 27-30, Hong Kong put on a gutsy performance to level the score to 35-35 in the third quarter. But Malaysia made a timely intercept while up 37-36 to extend their lead to 38-36 and, momentum shifted in their favour after a missed pass from Hong Kong.
There was no looking back for the 2019 SEA Games champions as they consolidated their lead to finish in third place.
Hong Kong captain Gessy Li praised her team's spirit and said she was proud of their performance.
"We gave our all for the game, Malaysia played a great game and we did all we could, for all quarters," she said. "It was a good fight. I'm proud of my team, I have no regrets."
In the final, Sri Lanka survived a scare and a gritty performance by Singapore to win their sixth title at the OCBC Arena.
Playing in front of a vociferous home crowd whose roars reverberated around the arena, the defending champions overcame a first-half deficit to retain their crown with a 63-53 victory.
Singapore, three-time Asian champions, got ahead early and were always a step ahead of their opponents in the first quarter, with their nimble footwork and court coverage giving them a 19-13 advantage.
Sri Lanka were dogged in their defence and fought back to reduce the deficit to 30-27 at half-time.
After the break, Singapore's poor shooting cost them as their opponents rattled off seven unanswered goals to draw level and then take the lead as they outscored the hosts 19-8.
Sensing their chance was slipping away, Singapore battled back with young shooter Amandeep Kaur Chahal, who entered the game at the end of the third quarter, scoring 14 goals in as many attempts.
But Sri Lanka kept their noses in front, and took the final quarter 17-15 to seal a 10-goal win.
Sri Lanka captain Gayanjali Amarawansa was elated with her team's triumph, especially as they had not played any international matches since the 2019 World Cup.
"This is our first competition since then, so I'm really proud of my team and my country," she said. "I'm so excited that we're going to Cape Town in 2023, and I'm so happy I have no words."
Singapore co-captain Toh Kai Wei said her young team had maybe let the occasion get to them, and despite not winning the tournament was proud of their performance.
"It's not the result we wanted, but the team fought till the end," she said. "I think we felt nervous [in the third quarter], because we were leading and they were chasing so closely behind us.
"I think what we tried to do was calm down and play the basic game – [make] good passes, no passing mistakes, no stepping, maintain possession. We tried our best and that is good enough for now."