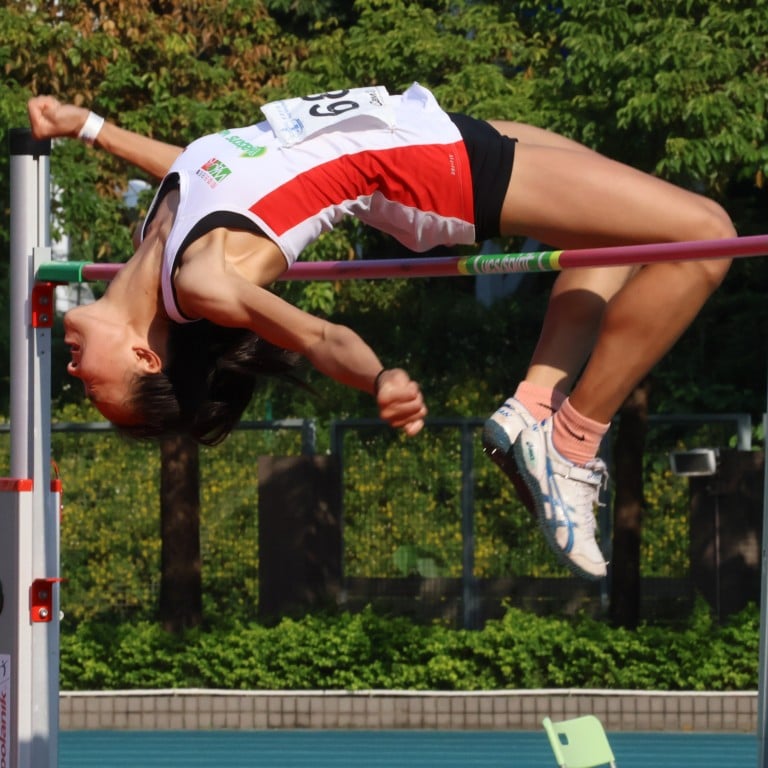 Sharon Wong proves 'short guys can jump' after personal best at Hong Kong Athletics Series
The 23-year-old smashed all her personal records at Tseung Kwan O Sports Ground on Sunday, leaping well ahead of her nearest competitors
In the men's 110m hurdles, 26-year-old Lee Ka-yiu, who trained full-time at his own expense, stormed the field with a personal best of 14.01 seconds
High jumper Sharon Wong Yuen-nam stunned the crowd at Tseung Kwan O Sports Ground on Sunday after sealing this season's highest jump of 1.79 meters, proving that "short guys can jump high".
Wong, who stands at 1.64 meters, stole the show at the fourth event of the Hong Kong Athletics Series after she cleared 1.79m on her first attempt, a personal best.
"I started high jumping when I was in primary six, but people kept saying that I am short for a high jump, they have been asking me to change my focus to other events, like long jumping," said Wong, who graduated from university this year.
"However, I can say that my perseverance propelled me to this height today, and I've wanted to prove to people for years that short guys can jump high, and today is just the beginning," she said.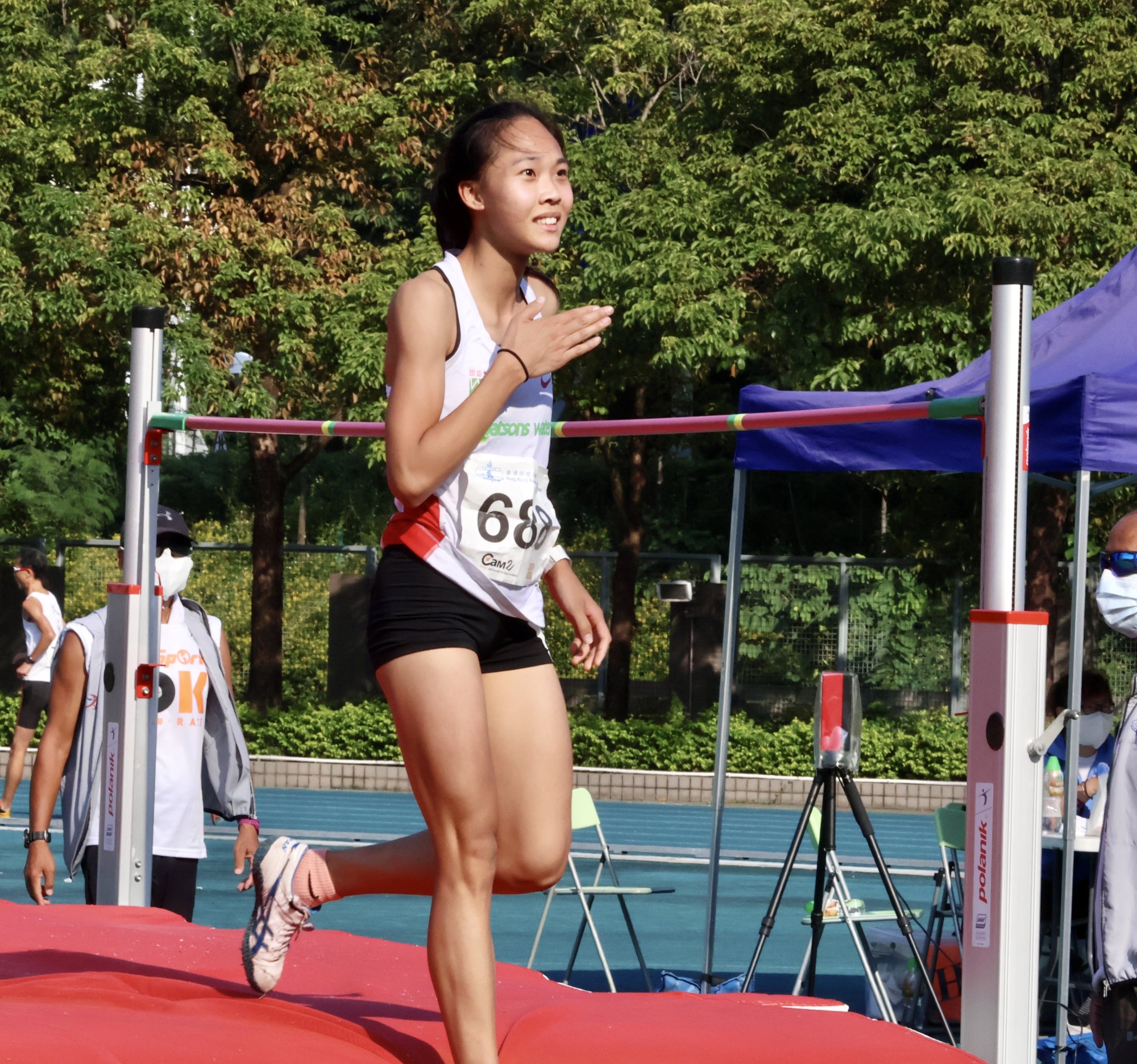 The 23-year-old was successful at 1.64, 1.71 and 1.75, all cleared with one jump. After her two attempts at 1.77 fell short, she went on to try 1.79 and cleared it with a single jump before failing to hit 1.81 and 1.82, finishing first out of 12 athletes.
Phoebe Chung Wai-yan, who stands 1.79m tall, finished second with 1.75, and Tiffany Tang Yi-ching, at 1.71 meters, took third with 1.71.
With a four-centimetre improvement, this 1.79 not only represented the schoolteacher's personal best but also a seasonal high for the city, guaranteeing her at the very least a spot in the Chengdu World University Games next summer.
"I haven't attended any major competitions, the biggest for me was the Junior Asians in 2015 [in Doha] when I earned a silver medal for my 1.71 leap," Wong said. "I've never qualified for the Universiade before, but today's leap secured my spot."
Wong finished third with 1.75, her previous PB, in the Hong Kong Championships in June, while Chung took first with 1.77, the previous city's seasonal high, at the same venue.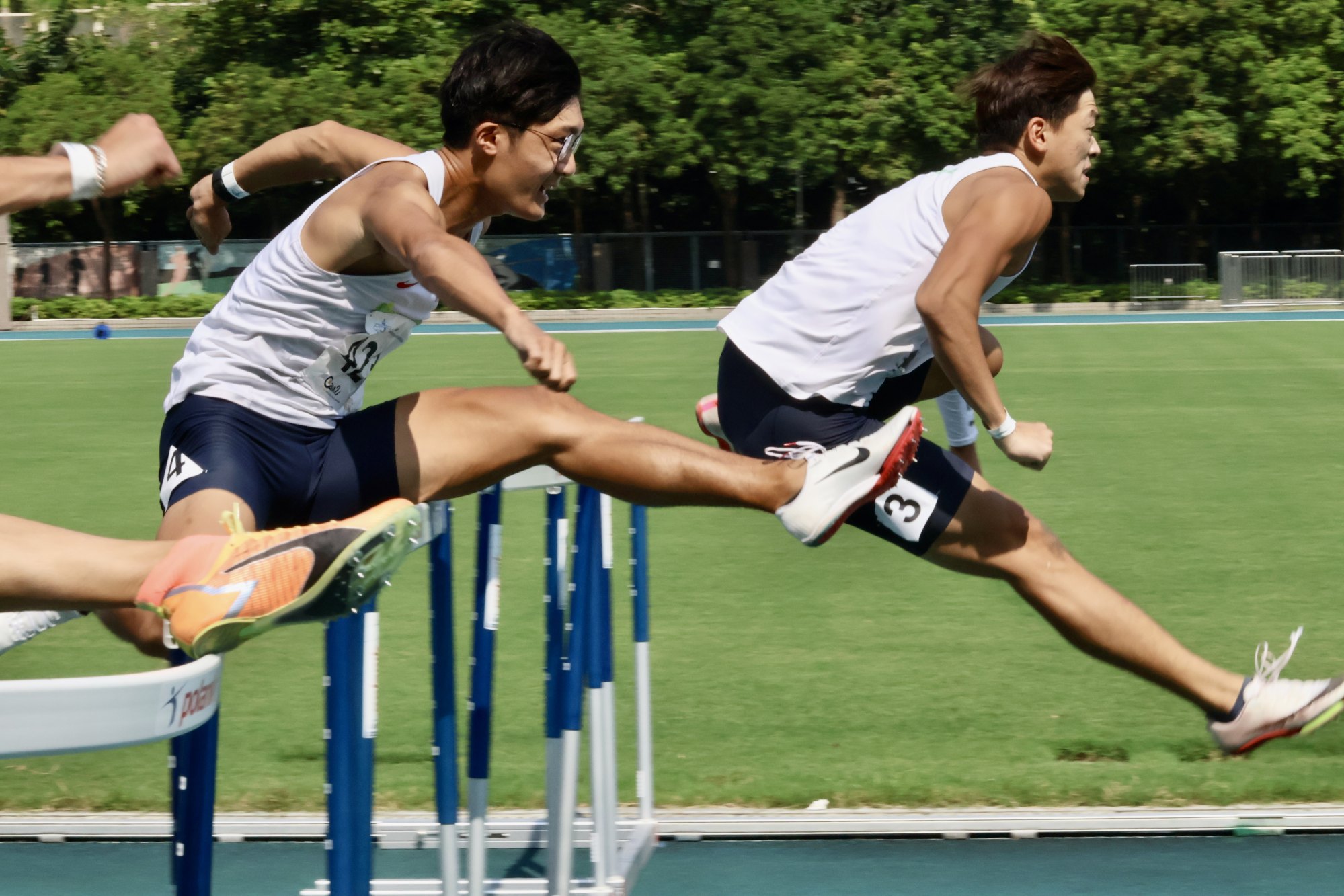 Wong has no time to rest, as she has a local club meet in December where she hopes to challenge 1.82 or higher, she added, "as long as you love the sport, no matter how tall or short you are, you can still find a way to overcome it," she added. "I love high jumping because every time I hit a PB, it makes me feel super happy."
In the men's 110m hurdles, 26-year-old Lee Ka-yiu, who trained full-time at his own expense, surprised the field by finishing first in his PB of 14.01 seconds, followed by fellow hurdler Addis Wong Lok-hei in 14.22 seconds and Rico Cheung Siu-hang, a young junior worlds finalist, in 14.36 seconds; while Shing Cho-yan had a comfortable first-place finish in 14.19 seconds.
Meanwhile, injured pole vaulter Cheung Kwan-yeung, who missed landing during Saturday's competition, remains in hospital.
Meanwhile, the HKAAA will send 11 athletes to the Asian Youth U-18 Athletics Championships in Kuwait from October 13 to 16 and another team of five, including top trail runner Wong Ho-chung and Leung Ying-suet, the female winner of last month's Hong Kong Trail Championships, to the World Mountain & Trail Running Championships in Chiang Mai next month.