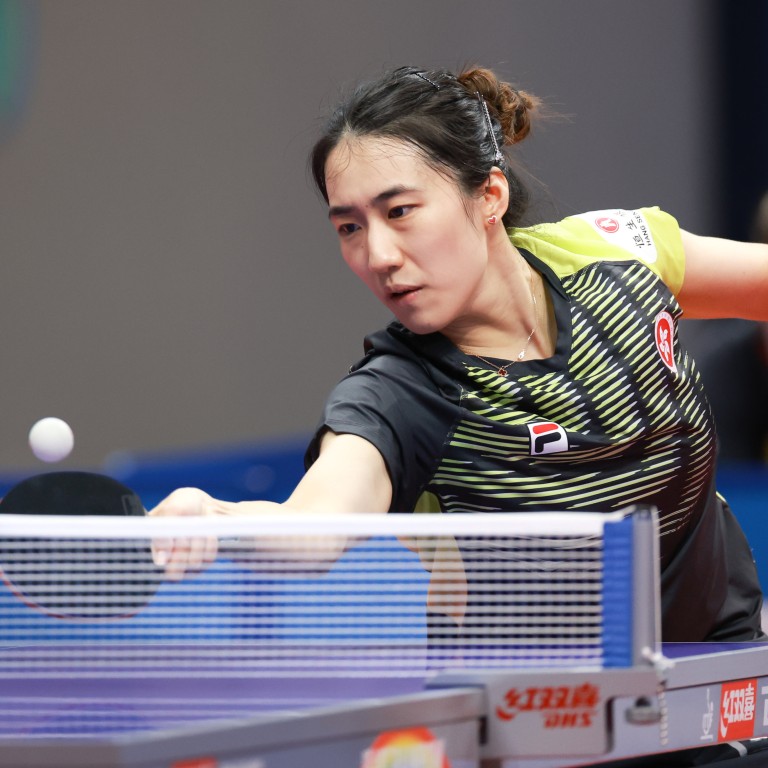 Rising Hong Kong star Zhu Chengzhu targets spot on Asian Games and Olympics team after World Championships breakthrough
Zhu emerged from competition in Chengdu with 7-1 record and twice saved her team from defeat
The 25-year-old will be pressing for a place against the likes of Doo Hoi-kem, Lee Ho-ching and Minnie Soo
After bursting out of the shadows cast by her more illustrious Hong Kong teammates at the table tennis World Championships this month, Zhu Chengzhu is targeting a spot at next year's Asian Games and the Paris Olympics in 2024.
The 25-year-old upstaged the likes of Tokyo bronze medal winners Doo Hoi-kem, Minnie Soo Wai-yam and Lee Ho-ching at the event in Chengdu, compiling a 7-1 record and twice saving her side from the brink of defeat, before they were knocked out by Germany in the quarter-finals.
Now Zhu, who arrived in Hong Kong from mainland China in 2013, has set her sights on challenging the trio for a place in the Hong Kong squad for next year's competition in Hangzhou and beyond.
"For me, the team World Championships had been a wonderful tournament and I am so happy to see all my hard work and effort in training being paid off," Zhu said.
"The results came a bit surprise even for me, but still I have learned a lot from the tournament and hopefully I can build up from here and win some big honours for Hong Kong in future, such as the next Asian Games and the Olympics in Paris."
Zhu said her coach Zhang Rui, a former Hong Kong team player, had helped guide her through the championships and told her to train well "so that when the chances come, you can take it and accomplish it. This was what exactly happened in Chengdu".
Despite her earlier success in the tournament, Zhu was easily beaten by Germany's world No 9 Han Ying, and she admitted to being taken by surprise by how good her opponent had been.
"I only found out how strong Han was when I actually played her and got thrashed, but I am sure if I meet her again, I would have a much better game plan to deal with the German," she said.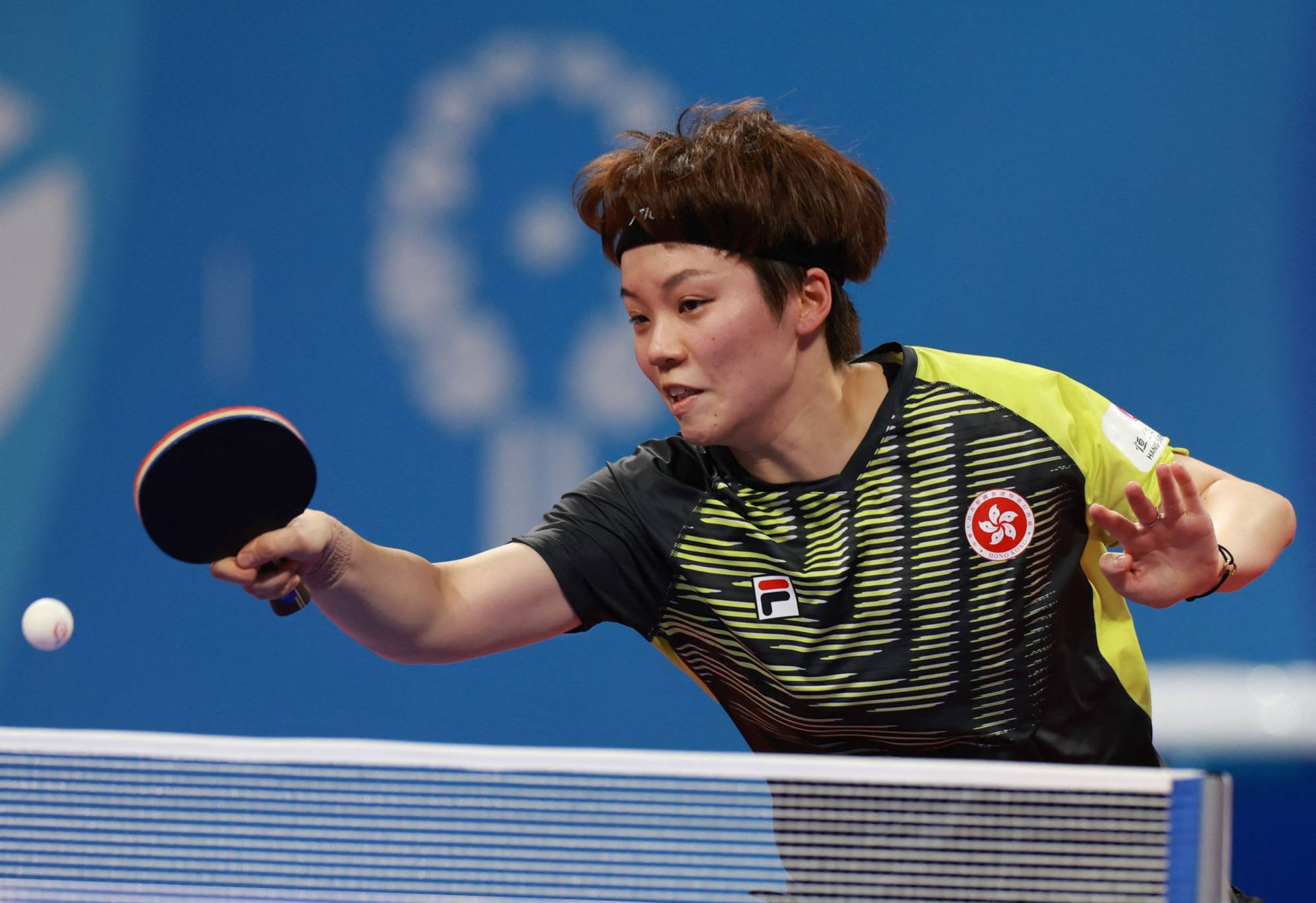 Zhu and the rest of the Hong Kong team remained in Chengdu for a seven-day quarantine before moving to Macau, where the WTT Champions Macau will take place next week.
However, Zhu will not be involved, because her world ranking of 93 does not get her entry into the tournament. Instead she will serve as a training partner for her teammates.
Like other players, her ranking has been impacted by the coronavirus pandemic, which stopped Zhu from playing some tournaments abroad, and getting into the top 50, which is another short-term ambition.
Chan Kong-wah, the Hong Kong head coach, said Zhu had the quality and desire to become a top player, hailing her "attacking power, speed and spin".
He said despite her hard work, she had suffered because the past two years there had been "insufficient tournaments for her to prove." how good she is.
"But she sometimes makes careless mistakes and her mental state is not strong enough," he said. "But this can be resolved through more international exposure."
Born in Taizhou, Zhejiang province, Zhu learned table tennis at a young age and was a junior member of the Shanghai team.
In 2016, she was crowned the singles champion at the junior world tour grand final, and as the world opened up this year won two doubles titles in minor tour events in Slovenia and Hungary.