Oscar Coggins' triathlon career got off to a shaky start.
As soon as the Hong Kong native started competing in mini triathlons at 14, he also got hit with Osgood-Schlatter disease, a common cause of knee pain in young kids. Coggins found himself struggling in competitions, dealing with an injury right out of the gate.
"It was a huge issue," said the 19-year-old, who is based out of Switzerland but currently in Hong Kong competing in a number of Asian Triathlon Confederation events. "I wasn't thinking about quitting or anything as I wasn't hugely invested in the sport at that age anyway. But for about a year, my first year of doing triathlons I had knee issues."
And then, just as quickly as the knee pain started, as is often the case with Osgood-Schlatter disease, it stopped. Coggins wasted little time in his first triathlon at 15 pain free, finishing fourth in a local competition against athletes as old as 19. Coggins said it was definitely a watershed moment for him when it comes to triathlons, which consist of a 1.5 kilometre swim, a 40km bike ride and a 10km run as per Olympic length.
"I also felt like, 'OK, I'm OK at this too.' I wasn't doing a lot of training at that time, and I thought, 'I'm not very far off these guys.'"
By the end of 2014 Coggins had made the U20 Hong Kong National Team and found himself gradually getting better and enjoying triathlons more. He was already training with 26 Coaching, an elite training group that specialises in running, swimming and triathlons and had developed a tight social network with some of his friends also in the sport.
"Even without the results I really started to enjoy the sport," said Coggins, who attended Canadian International School in Aberdeen. "It's definitely a really demanding sport and I really enjoy that about it. Just the level you have to push yourself to to be good at it."
Coggins, who stands 190 centimetres tall, wasn't done turning heads, however, as in 2015 he came second at the Hong Kong National Championships. Competing against men of all ages, the 16-year-old made a push for gold and was suddenly on everyone's radar. He then capped the year off with a second-place finish at the New World International Triathlon in Hong Kong, once again lining up in the elite male category.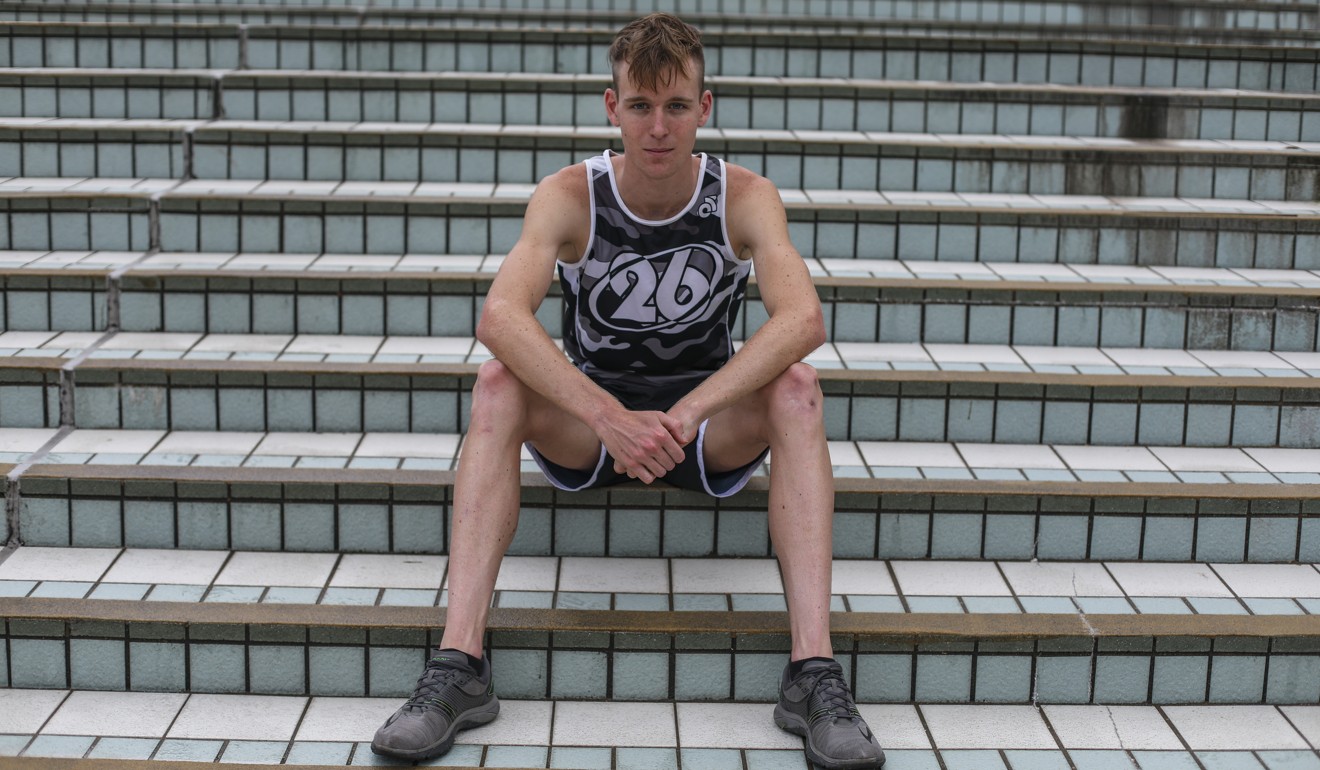 "That was really a big race for me," said Coggins of the national championship silver, noting it was a breakthrough for him mentally as well. "I'd had some sporadic results throughout that year. So it was really good to start to putting everything together and have a good overall performance."
Coggins latest result of note was a first place finish at the Asian Triathlon Championships, held on June 21 in South Korea, which vaulted him to 60th in the world rankings compiled by the International Triathlon Union. Coggins was eighth out of the water but still ended up first. He admits swimming is not his best leg (that would be biking) and it is something he is working on.
"It's more of a tactical and confidence thing for me," said Coggins, who said swimming behind does have drag advantages. "I know that I can swim with the best guys in the pool, so it's motivating and frustrating at the same time."
For Coggins, who went to boarding school in the UK from 2016-18, everything is building towards an appearance at the 2020 Summer Olympics in Tokyo. He currently sits third in the continental rankings (134th overall) and is looking to nab the open Asia slot for the big dance. The qualification process is complicated, a two-year period where his top six times are compiled, with more points awarded for bigger competitions and in the second year, such as the Asian Triathlon Championships.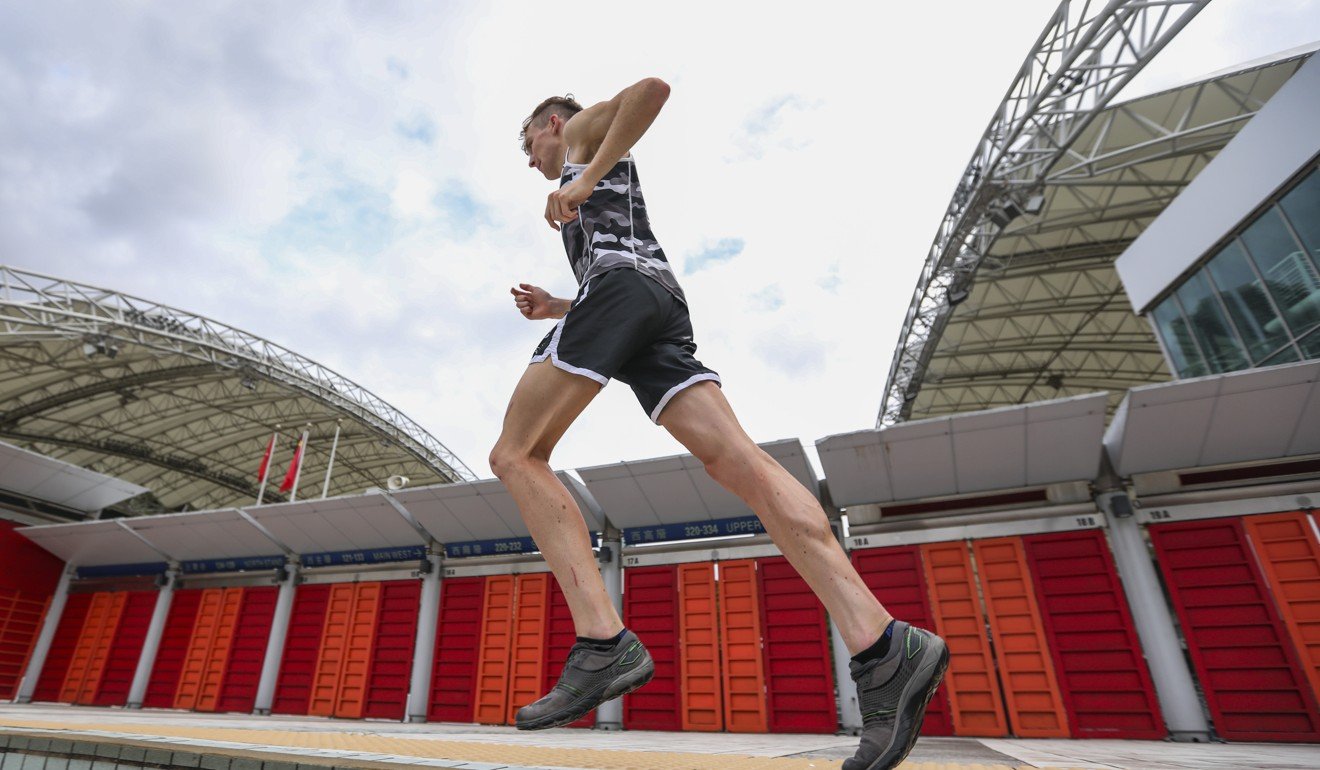 Coggins' biggest potential litmus test will come this autumn when he competes in the ITU World Triathlon Grand Final in Lausanne, Switzerland, on August 29. He is confident heading in, given the course layout in the mountainous region.
"The course is definitely suited towards the bike, so that is good for me."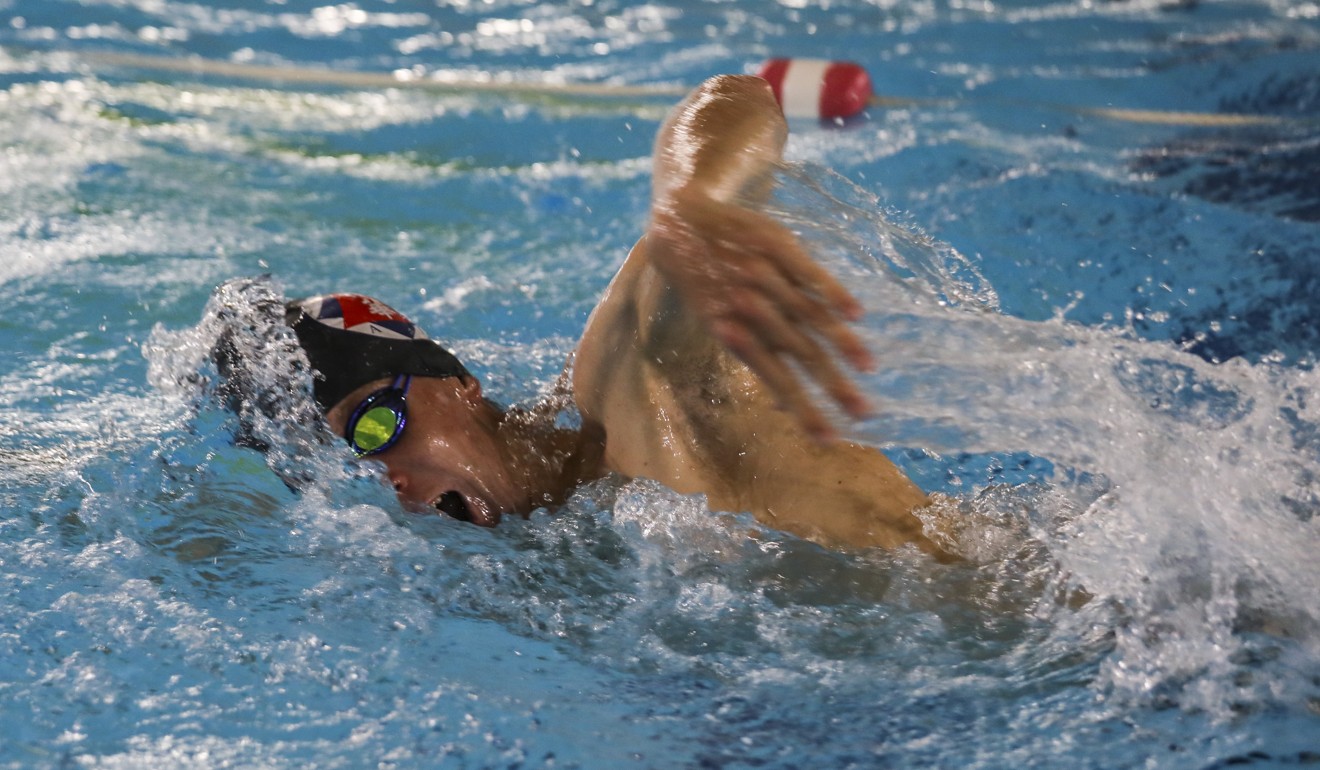 He missed the Asian Games last year in Jakarta, Indonesia, as he was still in the process of renouncing his British passport and citizenship to compete for Hong Kong. However, he still has a number of events to make the push for Tokyo. Coggins said although his parents hail from the UK, he didn't feel a "moral duty" to represent Great Britain.
"At the end of the day, I was born in Hong Kong, I was raised in Hong Kong and the first nation I ever represented was Hong Kong."