During the swim portion in the Yellow Sea of a triathlon in Tianjin last September, Slovakian Michal Bucek felt something out of place.
"Somehow I bumped into what felt like a dead body," said Bucek, 38, who was on the second lap of the swim portion of the race. "So I was swimming and I stroked into an unmoved body. It was a pretty obvious feeling that this person was not alive, or wasn't conscious."
More than 500 metres from the shore in a body of water and already 1,500m into the race, he was fairly close to no man's land. At that point, Bucek, who lived in Hong Kong for 15 years up until last year, sprang into action.
Having raced in triathlons for decades, Bucek, who now works as a triathlon emcee for events on the Asian circuit, knows full well what it feels like to bump and knock against other swimmers in the water.
"You're always touching someone's feet, and there is always fights for position and contact in the water. Someone is always trying to climb on top of you. So when I felt something totally different I just stopped swimming."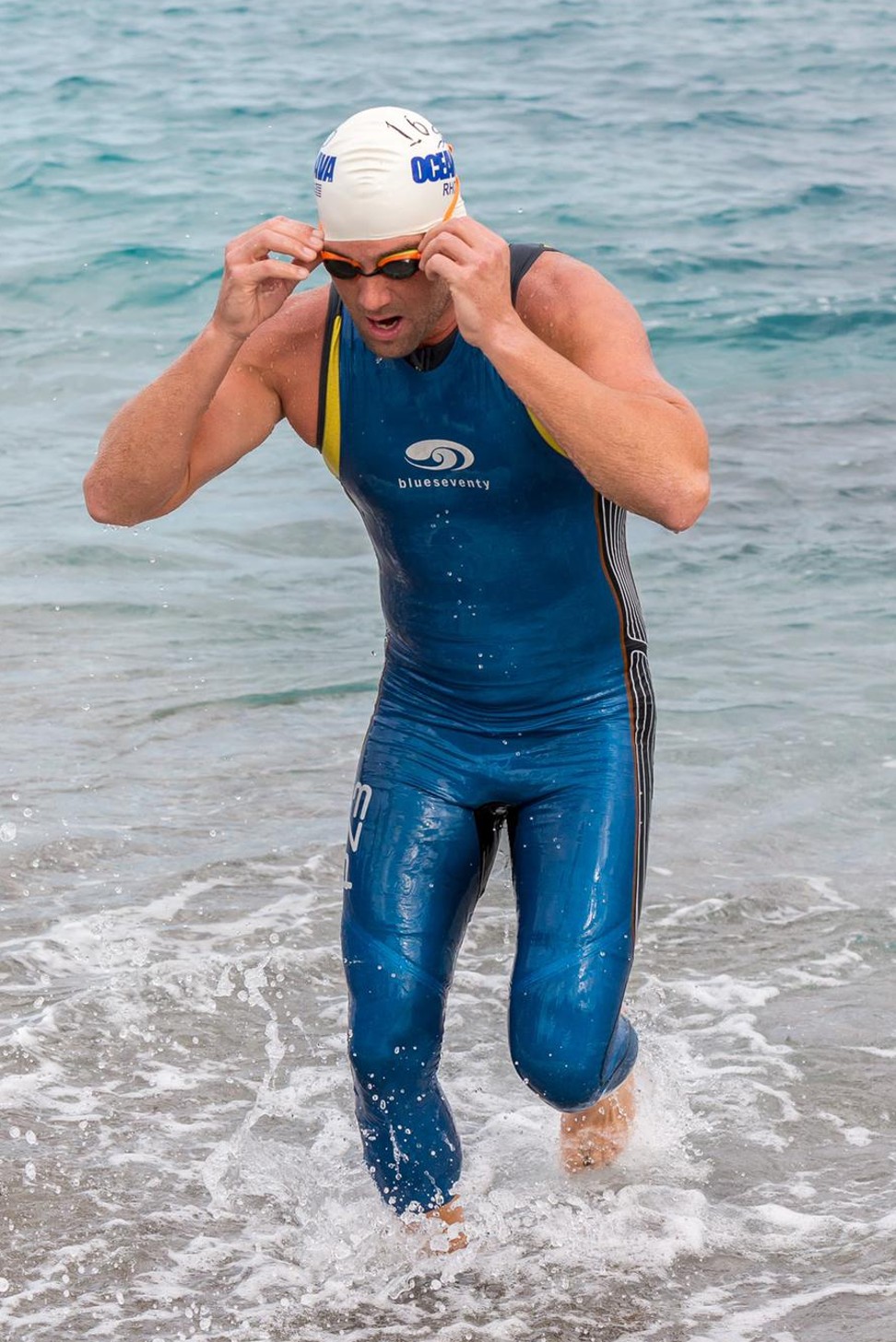 The event, which was run at Olympic distance (1.5 kilometre swim, 40k bike ride and 10k run), featured its first leg in the Yellow Sea which is located between China and Korea. Bucek, who has now moved back to Slovakia but comes back to Hong Kong frequently to work as a personal trainer and race emcee all over Asia, said it never crossed his mind not to stop and help this person.
"I just grabbed him around the neck and started screaming to the rescue boat which was about 50 or 60 metres away from me. And I started swimming with this unconscious body because the boat couldn't come close to me because there was a race happening."
Bucek noted there were about 500 swimmers in the water with him, making it impossible for the rescue boat to get close enough, so he simply swam towards it. He said he can still remember the moment vividly.
"I remember his face, and his body and face were purple, he must have been out at least a minute."
"When I put him in the boat, they immediately started CPR, and I just jumped back in the water and continued. But of course during the race I had this feeling in my head, 'I hope this guy is OK.' And then after every transition I keep asking [the race volunteers] if he is OK so then finally after the race, about one and a half hours I found out he was fine."
Bucek ended up finishing fourth, but he said that was the last thing on his mind. He had to head back to Hong Kong right after the race, so when he knew the man was OK and in hospital, he got onto his flight. He still doesn't know the man's name.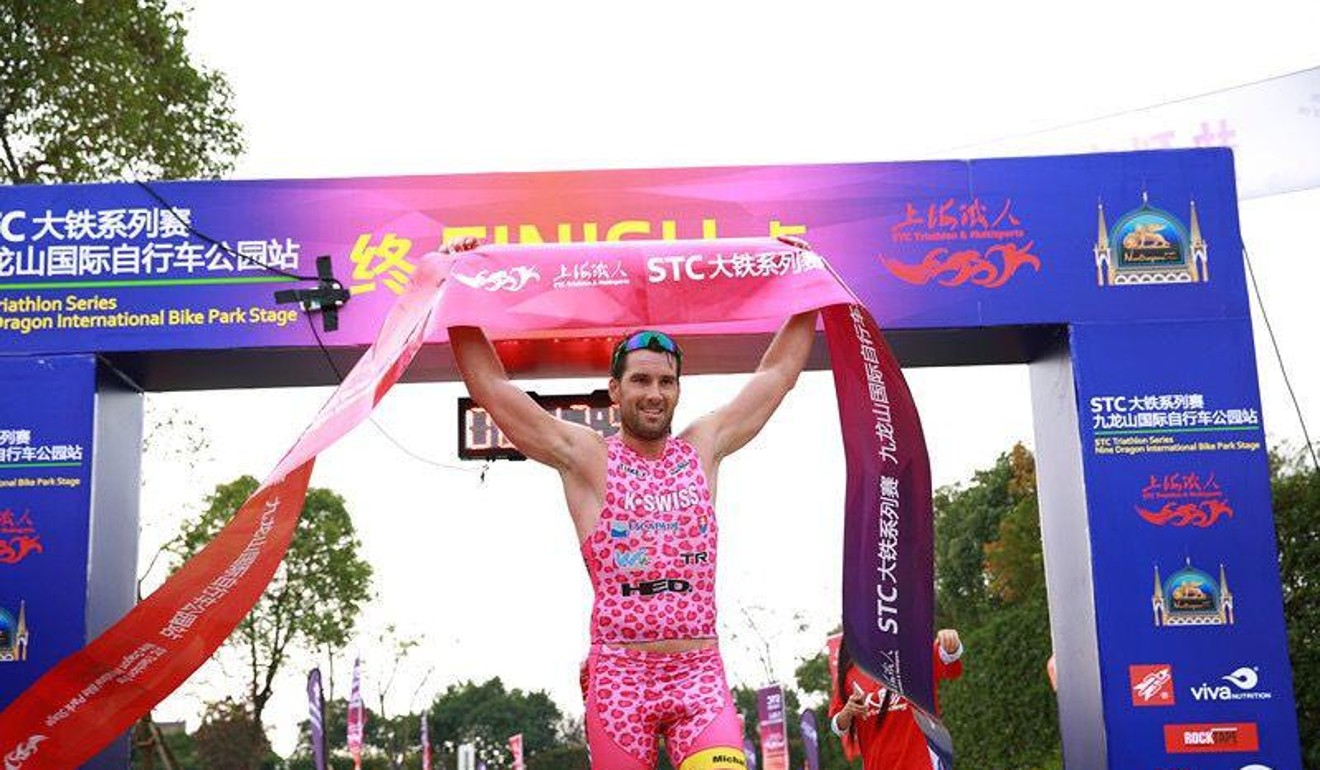 It turns out his bravery and selflessness did not go unnoticed. Bucek first got an official letter from the local government in Tianjin thanking him for his heroic act, and then the Slovak Fair Play prize, the Jan Popluhar Trophy. Now he is set to receive The European Fair Play Plaque of Merit and Diploma later this year, made under the auspices of the European Olympic Committees "for a remarkable act of fair play and self-sacrifice".
Bucek said he just did what any average racer would do in the same position as him.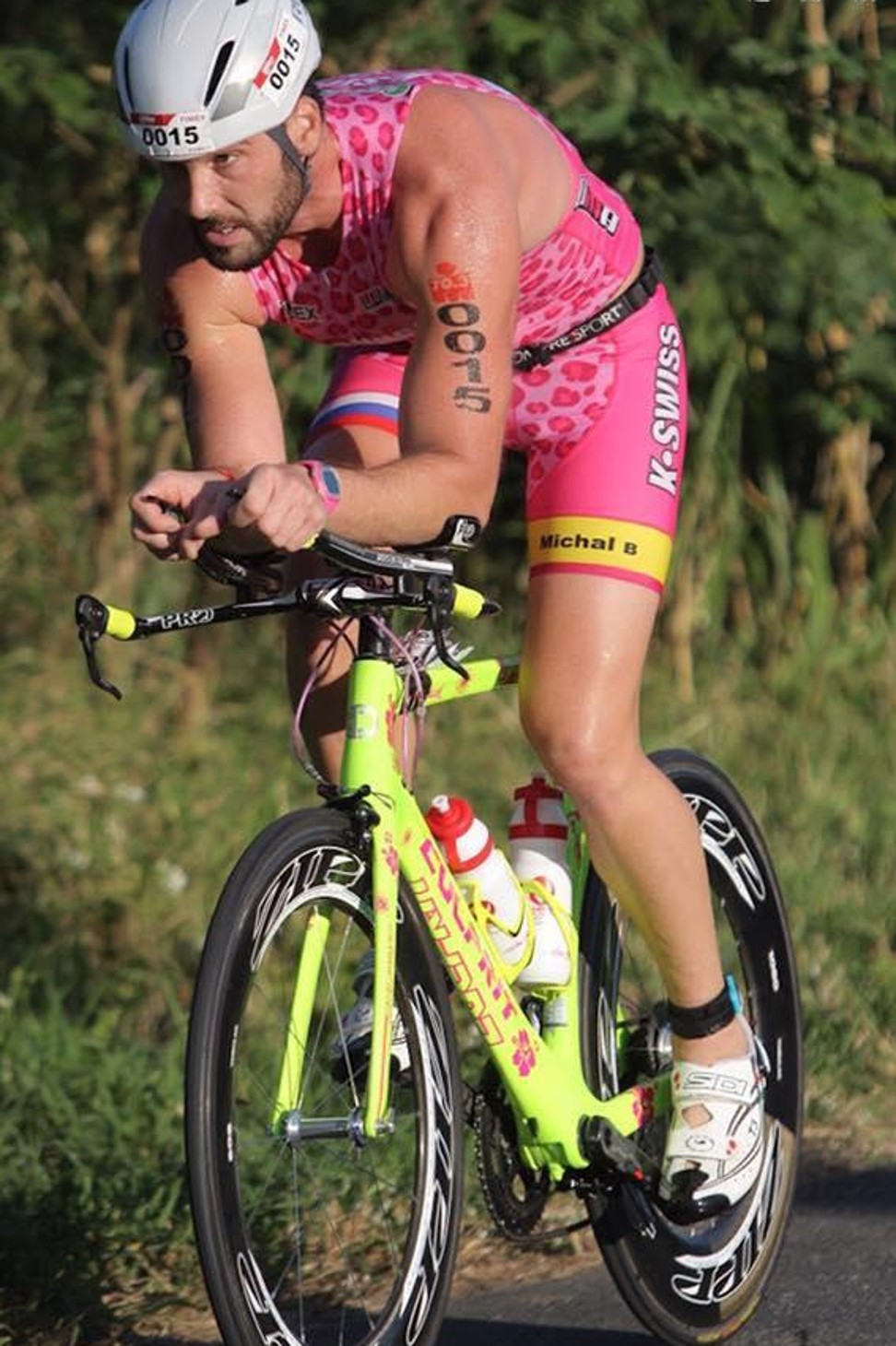 "I believe that whoever was in this situation would do the same as me. There was not much thinking about not helping this guy. You want to help people, it's just human nature. Especially in a sport I love so much and have done for more than half of my life."
Bucek has been invited back to Tianjin of course, where he will finally get a chance to meet the man whose life he saved.
"Yes, I will be at the race in September meeting him, and hopefully not saving anybody else's life."