Oscar Coggins now looks like a sure-fire lock to nab the Asian slot for the Tokyo 2020 Olympic triathlon.
The 19-year-old claimed his third gold since April 27 yesterday, winning the 2019 Jiayuguan ASTC Triathlon Asian Cup in the Gansu province, China, in a sprint finish. Coggins bested Luxembourg's Gregor Payet by one second in thrilling fashion.
"[Payet] and I really started pushing the pace with about one kilometre to go," said the Hong Kong native. "I thought since this was my third race in as many weekends I would save my legs for the run."
Coggins has been on a tear lately. In late April he won the Subic Bay triathlon, then won the Asian Triathlon Championships on June 20 and then won in Jiayuguan this weekend. The Asian Triathlon Championships win in Gyeongju was the biggest given it helped Coggins immensely in collecting points towards claiming the Asian continental slot at the 2020 Tokyo Olympics.
His six best races this year will count towards the Olympic point system, with larger events such as the Asian Triathlon Championships counting for more. An Olympic triathlon consists of a 1.5 kilometre swim, a 40km bike and a 10km run.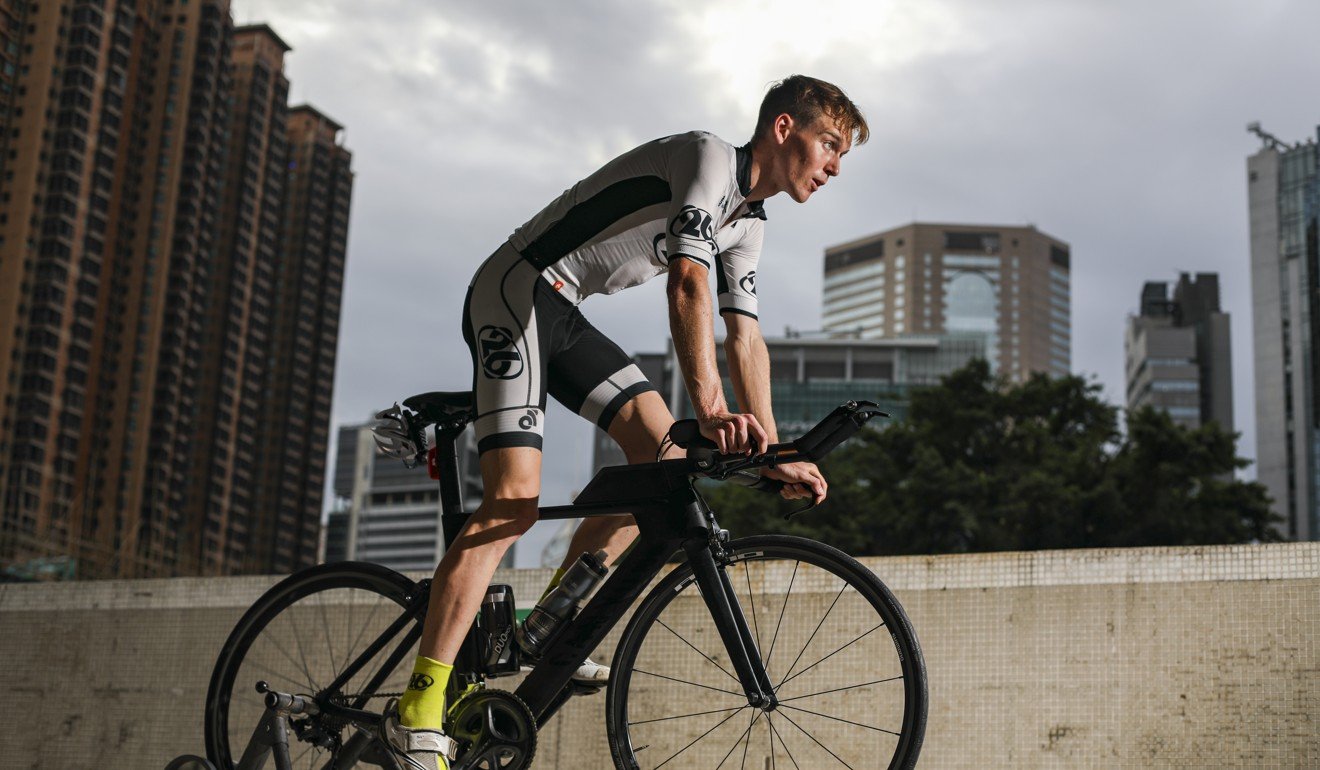 "In terms of Olympics, it's a great result because now I have three very strong results and it basically gives me 10 months now to get the remaining three."
Coggins, who surrendered his British passport earlier this year to compete for Hong Kong, was born and raised in the city to English parents. He first got into the sport at 14 and is now based in Switzerland, where he trains. Coggins is ranked 60th in the world according to ITU rankings. However his win in Jiayuguan should bump that number up.
Coggins said if things keep going the way they are going no other Asian-based triathlete will be able to overtake him in the rankings before next summer.
"It's also very hard for them to catch up if I'm still winning races too."