The 2018 CrossFit Games is nearly upon us, and as we get set for kick-off, more details are being released about the schedule of events.
As is tradition, CrossFit Games HQ director Dave Castro has been dropping mysterious hints to fans and athletes on his social media accounts for weeks about what events we're going to see.
The fun gets started on Wednesday, and we already know we can expect a gruelling first day of challenges.
But what else are the athletes letting themselves in for? Here's everything we know about the five-day competition to crown "the fittest on Earth".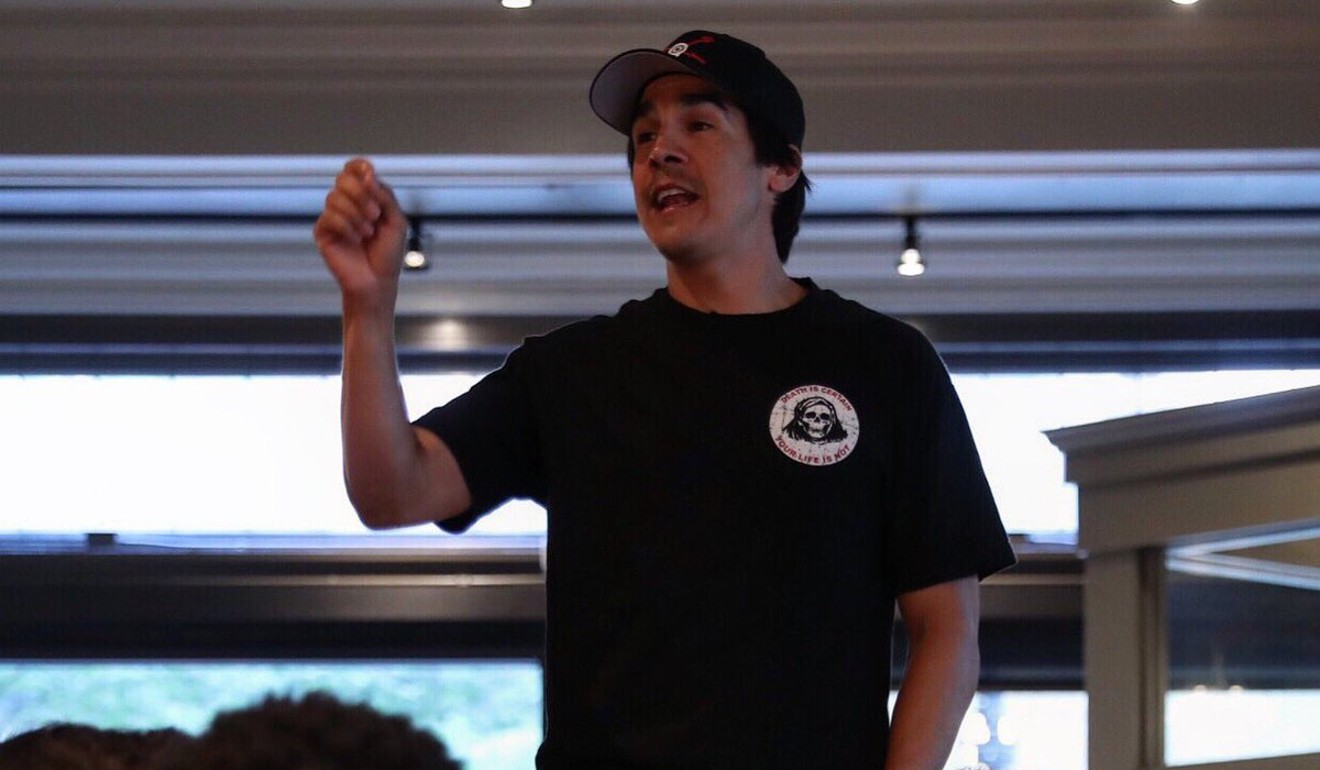 Dates
The 2018 CrossFit Games run from Wednesday, August 1 to Sunday, August 5 at the Alliant Energy Centre in Madison, Wisconsin. It is the second year in a row that the Games have been held at the US venue.
CrossFit Games 2018 leaderboard: results and recap for crit, muscle-ups, CrossFit Total, marathon row individual events
Individuals schedule
Wednesday
"I told you Wednesday would be the hardest day in the history of the CrossFit Games, I did not lie," Castro told the athletes when he confirmed the full line up of events on the opening day.
And he was right.
Individual event 1: Crit
Athletes will bike 10 laps of a 1,200 metre circuit for time that has been set up in the arena. Time-trials will be held beforehand to determine the initial places, with a rolling start behind a pace bike.
Once the pace bike has exited the course, racing will begin, and a white flag will be shown to signify the start of the final lap.
CrossFit Games 2018 time trial results for criterium ahead of men's and women's individual event 1 heats in Madison, Wisconsin
Individual event 2: Muscle-ups
Athletes will have one set of rings and will complete 30 muscle-ups before crossing the finish line for time. There will be a time cap of 5 minutes.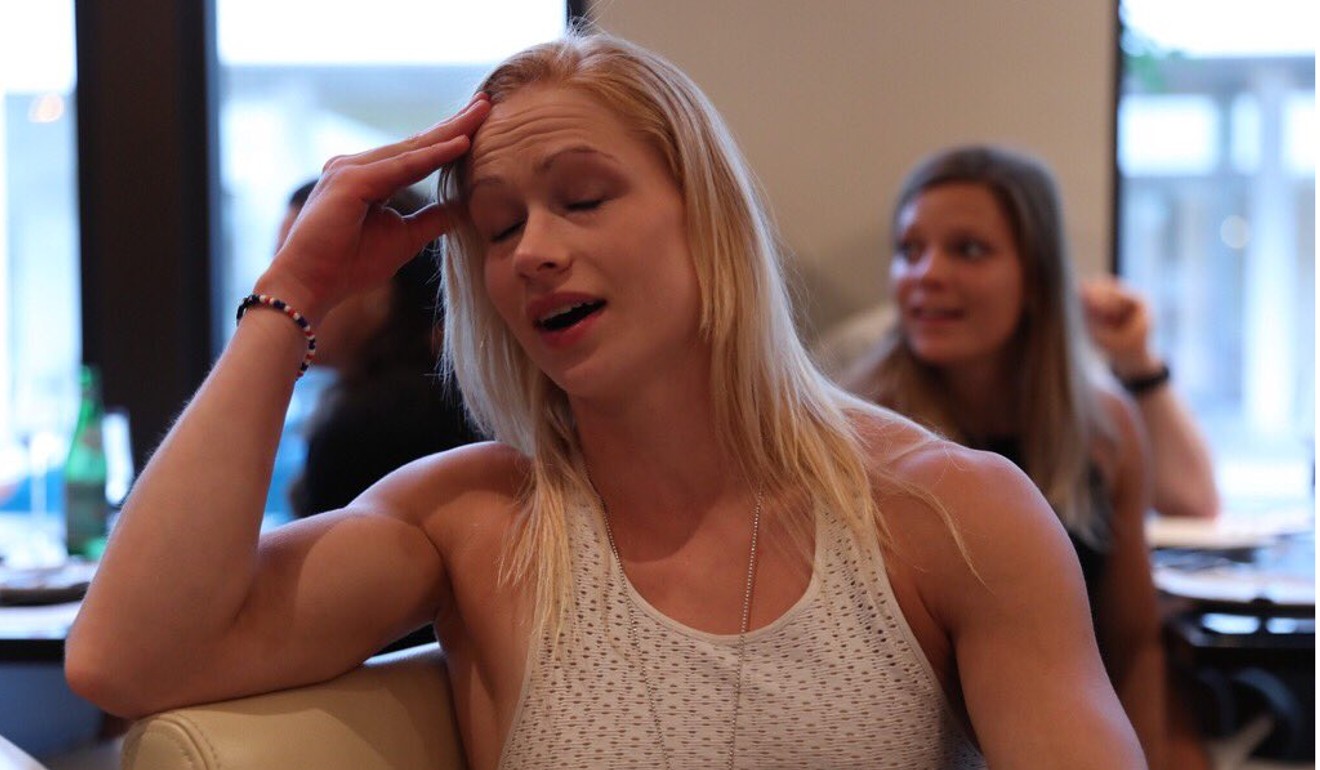 Individual event 3: CrossFit Total
The heavy weight-pushing event, where athletes will be tested with three one-repetition maximum challenges, hasn't featured in the Games since 2007.
Athletes will do one rep of the highest weight they can handle in back squat, shoulder press and dead lift.
They get three attempts at each lift, with a four-minute window to perform each lift. Their score will be a combined total of their heaviest successful lift at each station.
There is a time cap of 12 minutes.
Individual event 4: Marathon Row
The event will take place in the Coliseum with all 80 athletes rowing a full 42,195 metres at the same time. The time cap is four hours.
CrossFit Games bans 14 athletes for drugs violations – Emily Abbott calls decision unfair and vows to explore options
Thursday
Rest day.
Friday
Individual event 5: The Battleground, presented by the US Marine Corps
This year's obstacle course will serve as the first workout for individual athletes on the second day of competition.
Male athletes will wear a 9.1-kilogram vest, and female athletes will wear a 6.4kg vest. They will start in the North Lot, then have to complete a Rescue Randy Drag (which involves carrying a manikin) across the stadium. Next up will be two Rope Climbs, one on the skinny rope and one on the fat rope.
Then the athletes will run out of the stadium to the Obstacle Course, where they will complete a series of 8 obstacles.
Finally they will return to the stadium for two more rope climbs and another Rescue Randy Drag before crossing the finish line.
There is a time cap of 11 minutes. It has not been confirmed yet how much "Rescue Randy" will weight for the men and women, with variations on the model available from 20.4-113.4kgs.
Individual Event 6: Clean and jerk speed ladder
Athletes face three rounds of heavy ladders, each with progressively heavier barbells.
Male athletes will lift 245-255-265-270-275lb, then 280-290-300-305-310lb, and finally 315-325-335-340-345lb.
Female athletes will lift 155-160-165-170-175lb, 180-185-190-195-200lb, and then 205-210-215-220-225lb.
The time cap for the first round is one minute, then two minutes for the second round, then three minutes for the third round.
Individual event 7: Fibonacci
Fibonacci will return to the Games, this time as a "Redemption" event. Athletes will complete 5-8-13 reps of handstand push-ups, double kettlebell dead lifts, and then overhead lunges for 89 feet.
For the men it will be a 14 inch deficit for the handstand push-ups, two 203lb kettlebells for the deadlifts and two 53lb kettlebells for the lunges.
For the women, it will be an eight-inch deficit for the handstand push-ups, two 124lb kettlebells for deadlifts, and two 35lb kettlebellls for the lunges.
Athletes must complete five handstand push-ups and five kettlebell deadlifts, eight handstand push-ups and eight kettlebell deadlifts, then 13 handstand push-ups and 13 kettlebell deadlifts. Then they must pick up two kettlebells and lunge with them overhead to the finish line, all within a time cap of six minutes.
CrossFit Games drug bans for Emily Abbott and 13 other athletes are correct decision but still more transparency is needed
Only one male athlete, Logan Collins, finished the Fibonacci Final in 2017, which came at the end of a four-day stretch of events.
This time the event is scheduled earlier in the week, with Castro believing more men will now have the stamina to finish it. In 2017, 27 women finished the Fibonacci Final.
The ultimate proving grounds for the Fittest on Earth are under construction.

They're a place where the best athletes from all over the world will gather—on the field of play, in the streets and in the stands. The 2018 Reebok CrossFit Games are coming. Get ready. ALL ARE WELCOME pic.twitter.com/xSjH8a0BYZ

— The CrossFit Games (@CrossFitGames) July 28, 2018
Saturday
Madison Triplus
Individual athletes will assemble on the Lake Monona shoreline on Saturday morning for the "Madison Triplus", where they will start by swimming a 500-metre course, which takes them back onto land at the finish.
They will then be given a paddle-board to paddle a 1,000-metre course, before leaving the water again and running 2,000 metres to the Alliant Energy Centre, where they will cross the finish line. There is a time cap of 40 minutes.
CrossFit Games 2018 swim, barbell events revealed: Dave Castro announces Madison Triplus, Bicouplets at athlete ceremony
Chaos
All that is known of this event is its daunting name.
Bicouplets
Bicouplet 1 will see athletes do 21-15-9 reps for time of snatches (85lbs for men, 55lbs for women) and chest-to-bar pull-ups.
Bicouplet 2 will be 12-9-6 reps for time of snatches (125lbs for men, 85lbs for women) and bar muscle-ups.
There is a six-minute time cap on each event, with a one-minute reset between them – but Castro announced a twist in that fans can decide which order the athletes do the couplets in a vote on the CrossFit Games Facebook page.
Scoring
Each event is worth up to 100 points, with athletes earning points based on their finish. The athlete with the most points at the end of the weekend is the winner.
Ties between athletes will result in them receiving the same number of points.
Timed events will see athletes' scores capped if they fail to complete the event, with a one-seond penalty for each rep not completed.
here is a minimum work requirement in some events – those who do not meet it will not be able to move onto the next event. Athletes must also try to complete all reps until the time cap expires.
Team schedule
Wednesday
Bike dead lift
Athletes must each complete 1,600 metres on a Concept2 BikeErg exercise bike, and then 25 team dead lifts, and repeat this sequence twice more before crossing the finish line for time. The three rounds must be completed within 16 minutes.
The 30s
Teams must complete 30 four-way synchronised muscle-ups, then split into pairs of men and women for 30 back squats and 30 push presses. Finally teams will do 30 box jump-overs, with each member jumping over his or her box to complete the rep before jumping back. Then they must cross the finish line, with a time cap of 16 minutes.
For the men, it will be a 275lb squat, a 185lb press and a 42-inch box. For the women, it will be a 205lb squat, a 135lb press and a 36-inch box.
Friday
Team battleground
Groups start with the yoke and litter carry in the stadium, where they must alternate between carrying a stretcher with Rescue Randy in it, and carrying yokes. Then come four rope climbs each, before leaving the stadium for a run of the obstacle course. They then head back to North Park Stadium for another four rope climbs and a yoke and litter carry before crossing the finish line. The time cap is 16 minutes.
1RM snatch
Female pairs will go first and have four minutes to establish a one-repitition-maximum snatch for each athlete. The men then immediately have four minutes to do the same.
There is a time cap of eight minutes, and the team's score will be the total of each athlete's heaviest successful lift.
Synchro worm
Teams will complete five rounds of 12 synchronised deficit handstand push-ups in pairs, 12 synchronised med-ball GHD sit-ups in pairs and 15 worm squats.
One male/female pair will start each round on handstand push-ups while the other does GHD sit-ups, in order of male then female, before they switch over to the other movement. Teams then perform the Worm squats together. After five rounds they cross the line, with a time cap of 16 minutes.
The men will have a 20lb medicine ball, and women 14lbs.
Saturday
Team Triplus
Teams will swim 500 metres as individuals, grab a rescue sled and paddle 500 metres together, and then run back the 2,000 metres to the Aliant Energy Centre for time, with a time cap of 40 minutes.
Handstand Bob
Teams will do three rounds of:
20 / 15-cal. row
20 /15-cal. bike
Handstand-walk course
44-ft. Big Bob push
Handstand-walk course
Bicouplet Relay
Teams will take on a combination of two types of couplets featuring snatches and either chest-to-bar pull-ups or bar muscle-ups.
The bicouplet relay will see teams divide into two male and female pairs. Each athlete in one of the pairs will complete one of the couplets as a relay.
The first female athlete will complete 21-15-9 reps of 55-pound (24.9 kilograms) snatches and chest-to-bar pull-ups. Then, male one completes 21-15-9 reps of 85lb (38.5kg) snatches and chest-bar-pull-ups.
Female two then completes 12-9-6 reps of 85lb snatches and bar muscle-ups, before male two completes 12-9-6 reps of 125lb (56.7kg) snatches and bar muscle-ups.
The last athlete who performs the final bar muscle-up then has to cross the finish line, the time cap set at 19 minutes.
Sunday
TBA
Scoring
Same as individual (see above).