The 2018 CrossFit Games got under way on Tuesday with all male and female athletes jumping on their Trek road bikes to take part in a time trial ahead of Individual Event 1.
The time trial determined the initial places for Wednesday's opening IE1 criterium bike race, where the athletes will perform 10 laps around a 1,200-metre closed circuit that has been set up at the Alliant Energy Centre in Madison, Wisconsin.
Adrian Mundwiler was first in the men's field, completing one 1,200m lap in one minute, 39.17 seconds, ahead of Rasmus Anderson (1:42.26) and Mat Fraser (1:42.94).
Russian qualifier Roman Khrennikov was unable to compete because of visa issues, meaning the field was reduced to 39 for the men, all of whom finished within 19 seconds of each other.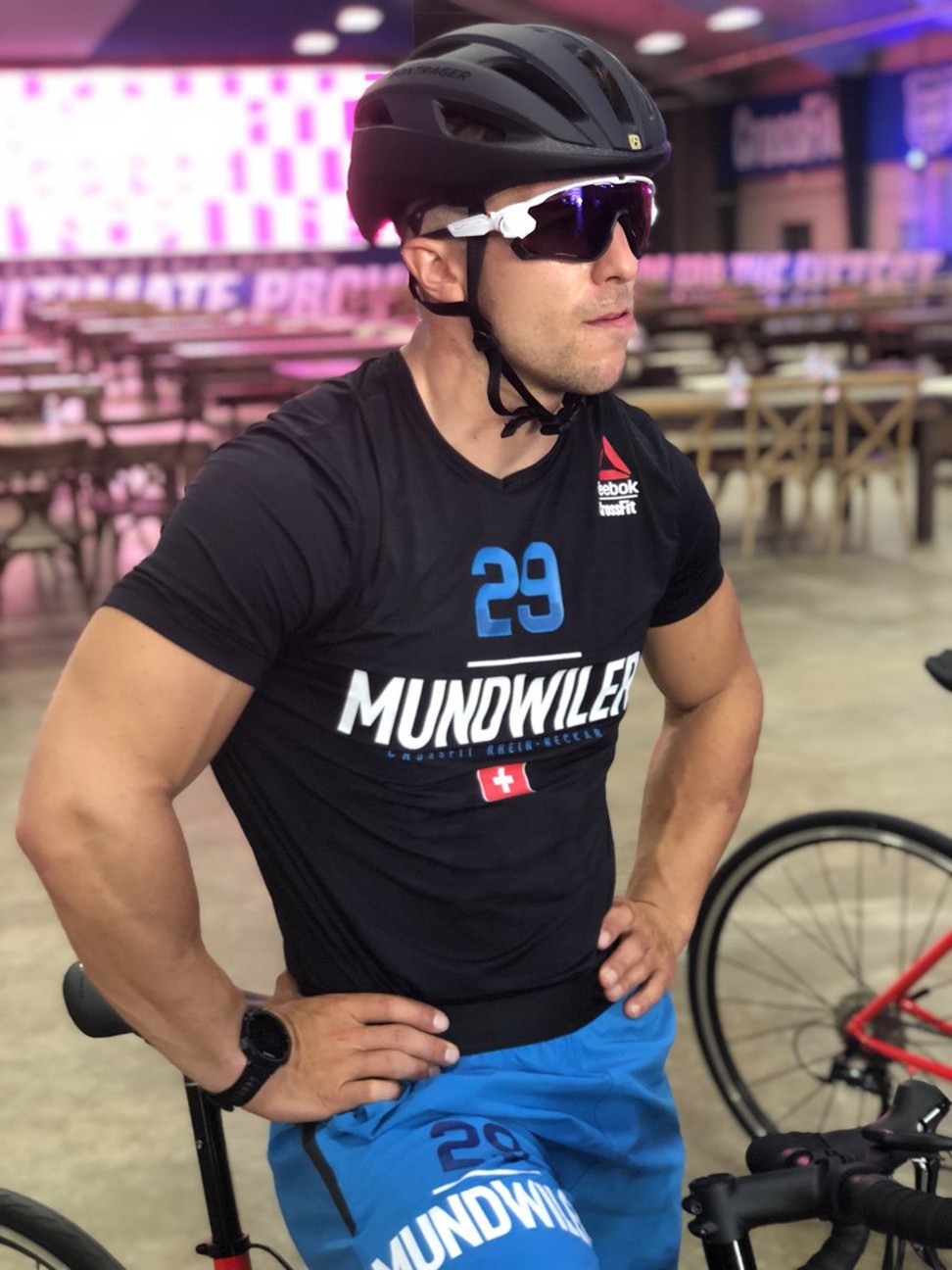 Laura Horvath was first among the 40 women in 1:46.74, followed by two-time champion Katrin Davidsdottir (1:49.00) – who is looking to regain her crown after missing out in 2017 – and Tennil Beuerlein (1:49.52). See the full results for all athletes below.
Athletes will race on Wednesday at the same time in two heats – one for the men, one for the women – separated into eight rows of five for a rolling start behind a pace bike.
CrossFit Games 2018: criterium, marathon row announced by Dave Castro for day one individual events schedule; Fibonacci returns
And being in the front row looks like it will be a huge advantage.
"There is a high possibility of crashes. Don't crash," CrossFit Games HQ director Dave Castro told the athletes earlier this week. "I don't really want you guys to crash. You can't crash this early. You haven't seen the best stuff yet."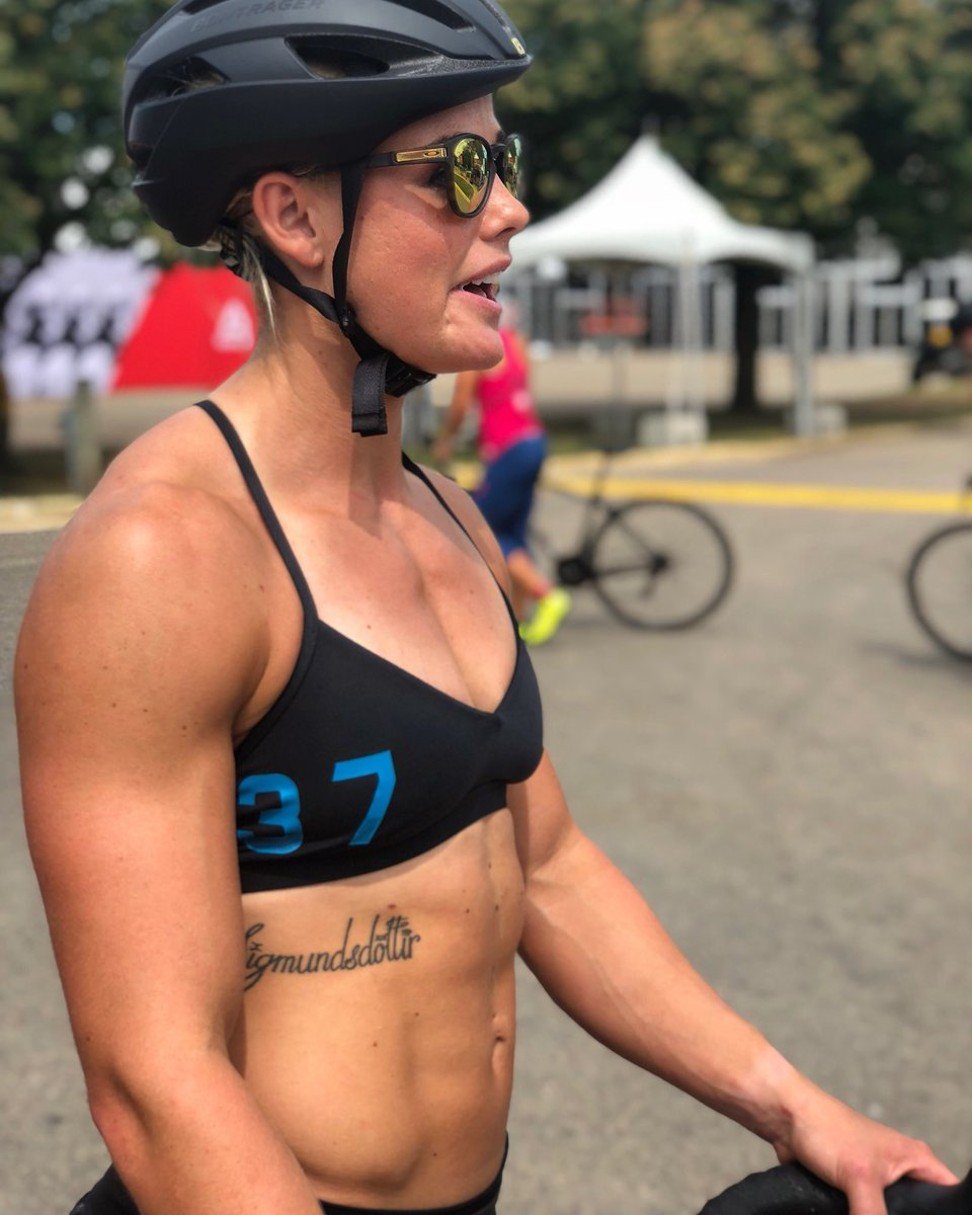 Once the pace bike has exited the course, racing will begin and a white flag will be shown to signify the start of the final lap.
On Tuesday morning, the athletes received a briefing from Dean Gore, vice-president of Trek and a former national champion in criterium, before their practise session ahead of the time trial.
The athletes were also given a crit demonstration with professional instruction on the track and were able to consult the professionals while riding during practice.
The criterium kicks off what Castro has promised will be the "hardest day in CrossFit Games history", with four events.
Individual Event 2 will be 30 muscle-ups, before a CrossFit Total, where athletes will be tested with three one-repetition maximum challenges. The CrossFit Games take place over August 1-5.
CrossFit Games 2018 schedule: individual events, team workouts, dates for Madison, Wisconsin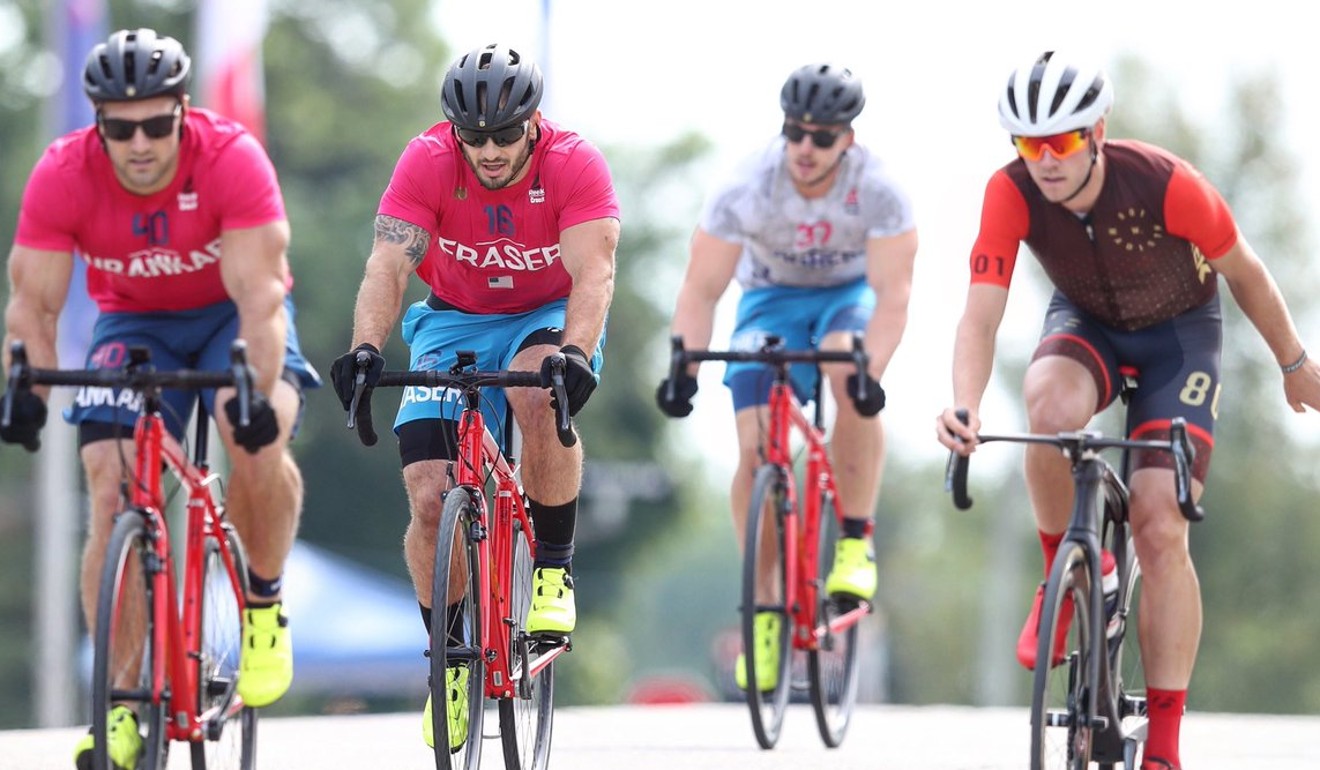 Men's results for crit time trial:
Row 1
1. Adrian Mundwiler – 1:39.17
2. Rasmus Andersen – 1:42.26
3. Mat Fraser – 1:42.94
4. Cole Sager – 1:43.58
5. Lukas Hogberg – 1:43.82
Row 2
6. Bjorgvin Karl Gudmundsson – 1:44.34
7. Alex Anderson – 1:44.71
8. Dean Linder-Leighton – 1:45.03
9. Willy Georges – 1:45.12
10. Ethan Helbig – 1:45.33
CrossFit Games bans 14 athletes for drugs violations – Emily Abbott calls decision unfair and vows to explore options
Row 3
11. Mitchel Stevenson – 1:45.84
12. James Newbury – 1:45.89
13. Noah Ohlsen – 1:45.91
14. Frederik Aegidius – 1:46.18
15. Alexandre Caron – 1:46.72
Row 4
16. Brent Fikowski – 1:46.89
17. Lukas Esslinger – 1:46.96
18. Tim Paulson – 1:47.07
19. Zeke Grove – 1:47.21
20. Nick Urankar – 1:47.85
Row 5
21. Craig Kenney – 1:48.16
22. Patrick Vellner – 1:48.36
23. Brandon Luckett – 1:48.56
24. Jared Enderton – 1:49.74
25. Saxon Panchik – 1:50.10
Row 6
26. John Coltey – 1:50.74
27. Ben Smith – 1:50.84
28. Scott Panchik – 1:52.56
29. Josh Bridges – 1:52.75
30. Cody Anderson – 1:53.13
CrossFit Games drug bans for Emily Abbott and 13 other athletes are correct decision but still more transparency is needed
Row 7
31. Rogelio Gamboa – 1:53.19
32. Royce Dunne – 1:54.03
33. Khan Porter – 1:54.25
34. Sean Sweeney – 1:54.49
35. Elliot Simmonds – 1:55.26
Row 8
36. Alec Smith – 1:56.04
37. Pablo Chalfun – 1:56.53
38. Marquan Jones – 1:57.29
39. Logan Collins – 1:58.25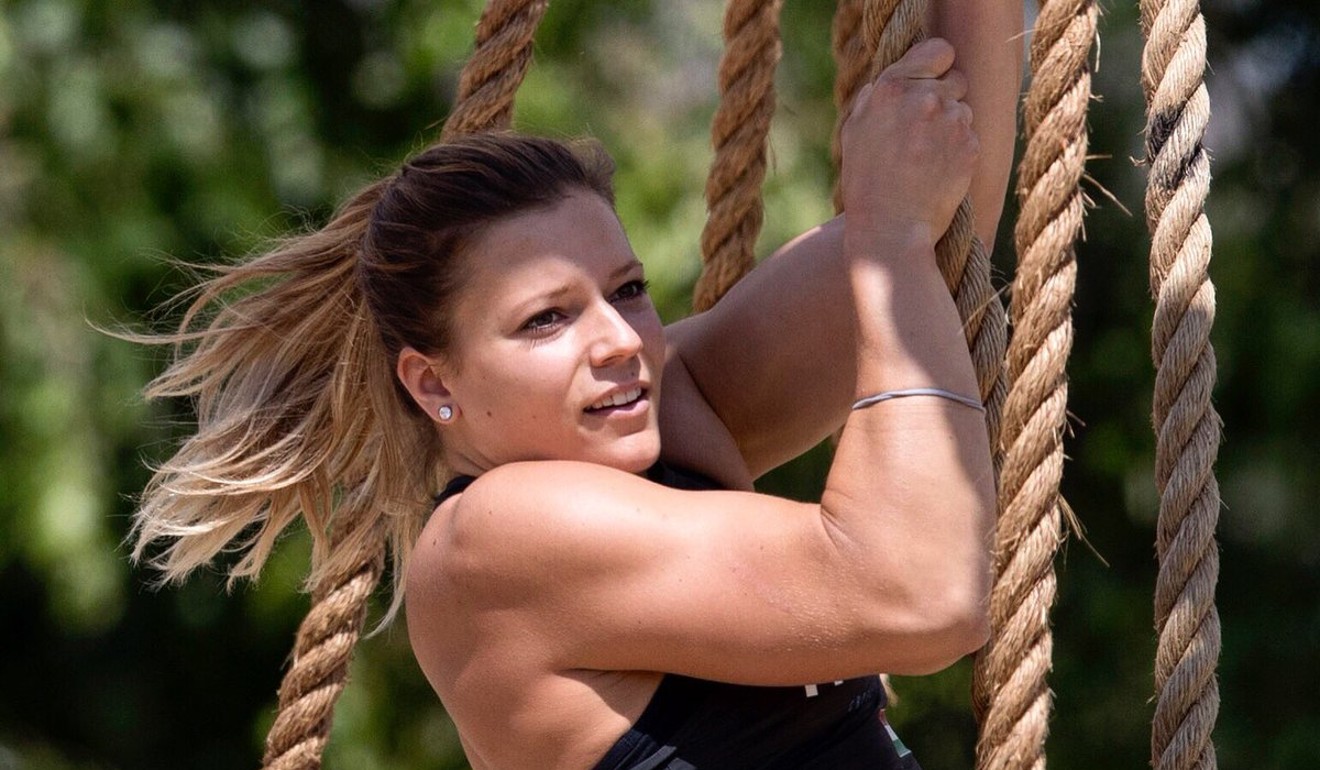 Women's results for crit time trial:

Row 1
1. Laura Horvath – 1:46.74
2. Katrin Davidsdottir – 1:49.00
3. Tennil Beuerlein – 1:49.52
4. Michele Fumagalli – 1:49.80
5. Cassidy Lance-McWherter – 1:50.02
Row 2
6. Alessandra Pichelli – 1:51.27
7. Kristin Holte – 1:51.45
8. Tia-Clair Toomey – 1:51.65
9. Chyna Cho – 1:52.90
10. Ehea Schuerch – 1:54.62
CrossFit Games bronze medallist Ricky Garard banned for drugs – casting spotlight on popular sport's doping policies
Row 3
11. Jamie Greene – 1:55.10
12. Annie Thorisdottir – 1:55.66
13. Whitney Gelin – 1:55.70
14. Bethany Shadburne – 1:56.31
15. Brista Mayfield – 1:56.36
Row 4
16. Courtney Haley – 1:56.96
17. Kara Saunders – 1:57.68
18. Margaux Alvarez – 1:57.77
19. Mekenzie Riley – 1:57.83
20. Sara Sigmundsdottir – 1:57.90
Row 5
21. Rebecca Voigt – 1:58.17
22. Madeline Sturt – 1:58.78
23. Lauren Fisher – 1:59.05
24. Oddrun Eik Gylfadottir – 1:59.28
25. Kristi Eramo – 1:59.62
Row 6
26. Dani Horan – 1:59.83
27. Kari Pearce – 1:59.93
28. Camilla Salomonsson Hellman – 2:00.63
29. Justine Beath – 2:01.09
30. Jen Smith – 2:01.14
CrossFit on drugs would be like Formula One for gym rats: Ricky Garard scandal is warning to the world
Row 7
31. Meredith Root – 2:01.15
32. Chloe Gauvin-David – 2:01.27
33. Amanda Barnhart – 2:02.34
34. Brooke Wells – 2:02.99
35. Camille Leblanc-Bazinet – 02:03:15
Row 8
36. Emily Bridger – 02:03.47
37. Paige Semenza – 02:04.75
38. Brenda Castro – 02:05.02
39. Carol-Ann Reason-Thibault – 02:05.41
40. Stephanie Chung – 02:12.74