While the marathon row capped a brutal first day in the individual events, the gruelling team competition also got under way at the 2018 CrossFit Games on Wednesday.
CrossFit Mayhem Freedom – comprised of Lindy Barber, Richard Froning Jnr, Matt Hewett and Tasia Percevecz – sit atop the leader board with 180 points after the first two events at the Alliant Energy Centre in Madison, Wisconsin.
The team blitzed the bike dead lift to take 100 points, and solidified top spot with a fifth-placed finish in the second event, "The 30s".
Mayhem Independence and Invictus X trail them in a tie for second on 156 points, while OC3 are just two points behind in fourth.
CrossFit 417 (140 points) snagged a place in the overall top five with a storming victory in The 30s, after finishing 20th in the bike dead lift.
Team leader board: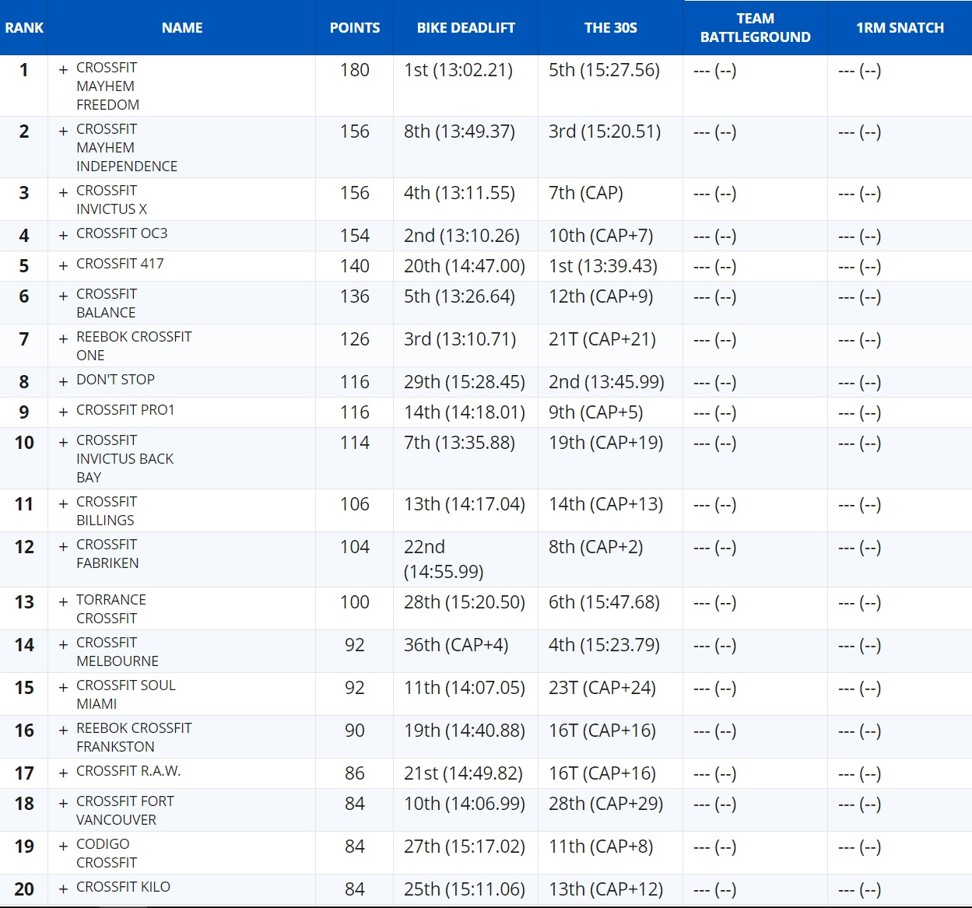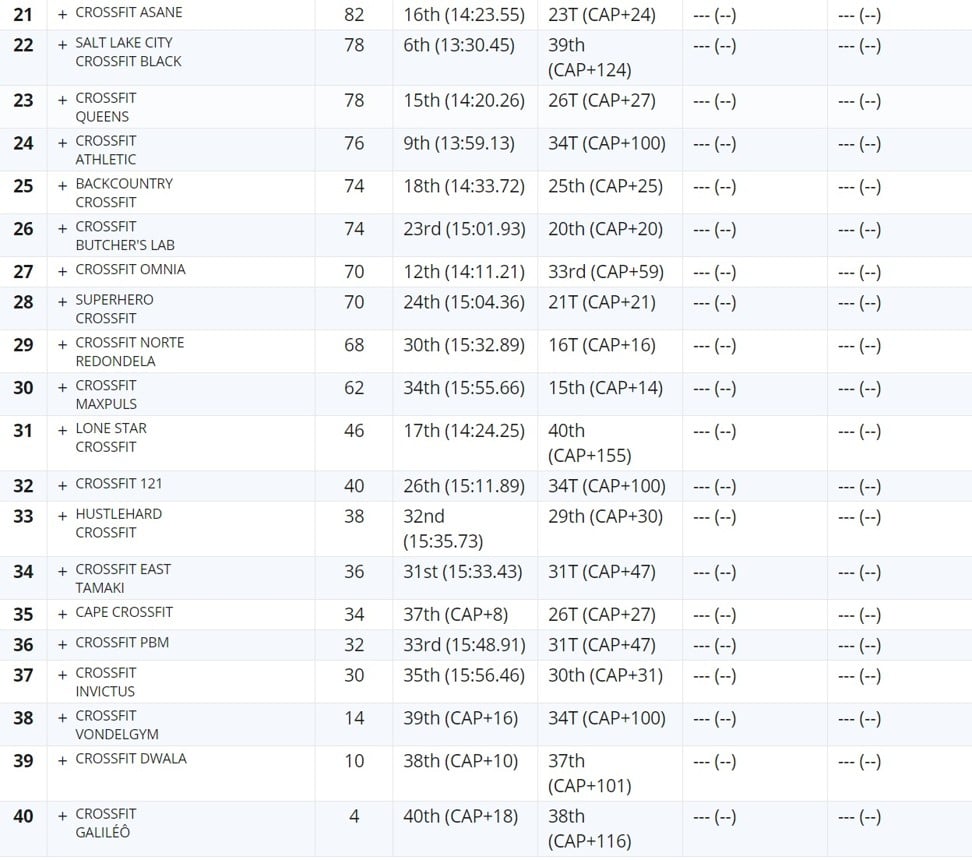 CrossFit Games 2018 leader board: results and recap for crit, muscle-ups, CrossFit Total, marathon row individual events
There's plenty still to play for, with the team battleground, 1RM snatch and synchro worm events next up on Friday.
Here's a recap of the opening day team events: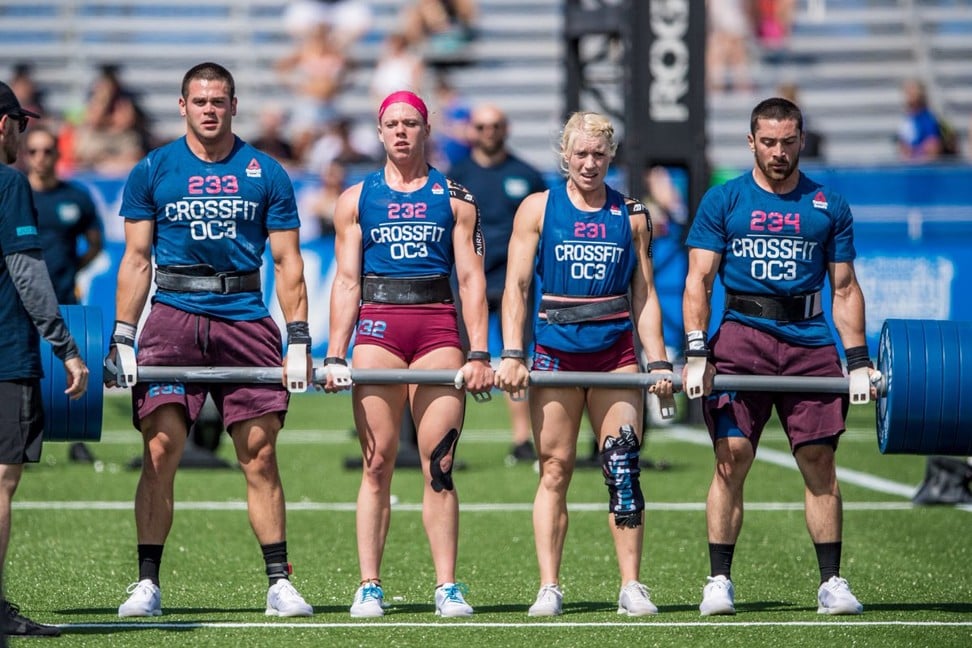 Bike Dead lift
Teams were required to complete 1,600 metres on a Concept2 BikeErg exercise bike at the North Park Stadium before 25 team dead lifts, and then repeat this sequence twice more before crossing the finish line for time. The three rounds had to be completed within 16 minutes.
Mayhem Freedom blitzed the competition, winning in 13 minutes, 2.21 seconds ahead of OC3 (13:10.26), who won the third heat.
Third place went to Reebok CrossFit One (13.10.71) ahead of Invictus X (13:11.55) and Balance (13:26.64).
The 30s
Teams had to complete 30 four-way synchronised muscle-ups, before splitting into pairs of men and women for 30 back squats and 30 push presses. Finally teams were required to do 30 box jump-overs, with each member jumping over his or her box to complete the rep before jumping back. Then they had to cross the finish line, with a time cap of 16 minutes.
For the men, it was a 275-pound (124.7 kilograms) squat, a 185lb (83.9kg) press and a 42-inch (1.06 metres) box. For the women, it was a 205lb (92.9kg) squat, a 135lb (61.2kg) press and a 36-inch (0.91m) box.
CrossFit Games bans 14 athletes for drugs violations – Emily Abbott calls decision unfair and vows to explore options
And it was the CrossFit 417 team who topped the standings in the second event with a time of 13:39.43, just ahead of Don't Stop (13:45.99).
The next closest time was nearly more than a minute back, with Mayhem Independence finishing third in 15:20.51.
After a 36th-placed finish in the bike dead lift, CrossFit Melbourne clawed their way up the leader board to 14th by coming fourth in The 30s (15:23.79).
Fifth place went to Mayhem Freedom, giving them the edge going into Friday.