CrossFit Games athletes have found out more of what will be in store for this weekend, with Dave Castro revealing details of swim and barbell events at Thursday's athlete ceremony.
The parade of nations in the Coliseum at the Alliant Energy Centre in Madison, Wisconsin, marked the commencement of the competition and celebrated the diversity of the Games, where 553 athletes are representing 32 different countries.
Athletes marched into the Coliseum country by country, representing the individual, team and age-group competitions – with some of the individuals certainly moving a little gingerly after a gruelling day one which was capped by a 42,195-metre marathon row.
"Individuals ... how's the row feel?" CrossFit Games HQ director Castro asked, after gathering all the athletes around him.
"Typically, we do our swim events early on in the week, we usually get them out of the way on day one. This year, we did a row on day one. A really long row," Castro said, referring to Wednesday's Individual Event 4.
"So we moved the swim event in the schedule a little further in. I would've to have done it on Sunday, but due to some other pieces not falling to place for that to happen ... We're doing the swim event for everybody on Saturday."
CrossFit Games 2018 leader board: results and recap for crit, muscle-ups, CrossFit Total, marathon row individual events
Individual athletes will assemble on the Lake Monona shoreline on Saturday morning for the "Madison Triplus", where they will start by swimming a 500-metre course, which takes them back onto land at the finish.
They will then be given a paddle-board to paddle a 1,000-metre course, before leaving the water again and running 2,000 metres to the Alliant Energy Centre, where they will cross the finish line. There is a time cap of 40 minutes.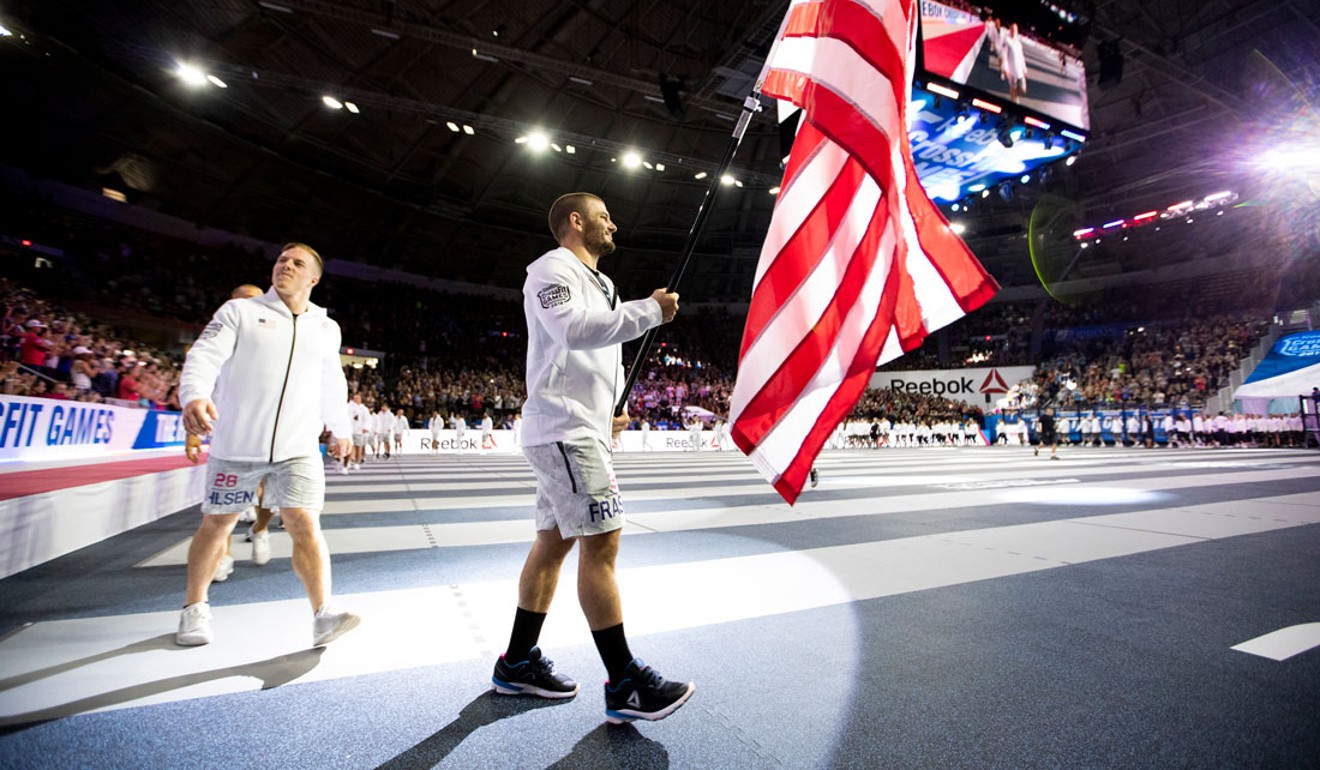 The teams, Castro announced, will also swim 500 metres as individuals, but when they get out, they won't have paddle-boards.
"We do have something else for you," Castro said, reaching into the bleachers behind him, which were packed with fans attending the ceremony. "You guys remember this?"
Castro pulled out a bulky yellow rescue sled, reintroducing an event last seen at the 2015 Games.
CrossFit Games 2018 schedule: individual events, team workouts, dates for Madison, Wisconsin
"You will get out and grab [the sled] and paddle 500 metres, and then you will run back the 2,000 metre course. The two events are similar, the only difference is the paddle course is not 1,000 [metres] – you'd be there all morning because this is slow. But it's very entertaining."
Castro also announced that the team athletes won't get to practise on the rescue sled – their first exposure to it will be on the competition floor. Teams must complete the tasks all at once, and the time cap is also 40 minutes.
Castro then announced additional events for Saturday night, starting with the teams, who will take on a combination of two types of couplets featuring snatches and either chest-to-bar pull-ups or bar muscle-ups.
The bicouplet relay will see teams divide into two male and female pairs. Each athlete in one of the pairs will complete one of the couplets as a relay.
CrossFit Games bans 14 athletes for drugs violations – Emily Abbott calls decision unfair and vows to explore options
The first female athlete will complete 21-15-9 reps of 55-pound (24.9 kilograms) snatches and chest-to-bar pull-ups. Then, male one completes 21-15-9 reps of 85lb (38.5kg) snatches and chest-bar-pull-ups.
Female two then completes 12-9-6 reps of 85lb snatches and bar muscle-ups, before male two completes 12-9-6 reps of 125lb (56.7kg) snatches and bar muscle-ups.
The last athlete who performs the final bar muscle-up then has to cross the finish line, the time cap set at 19 minutes.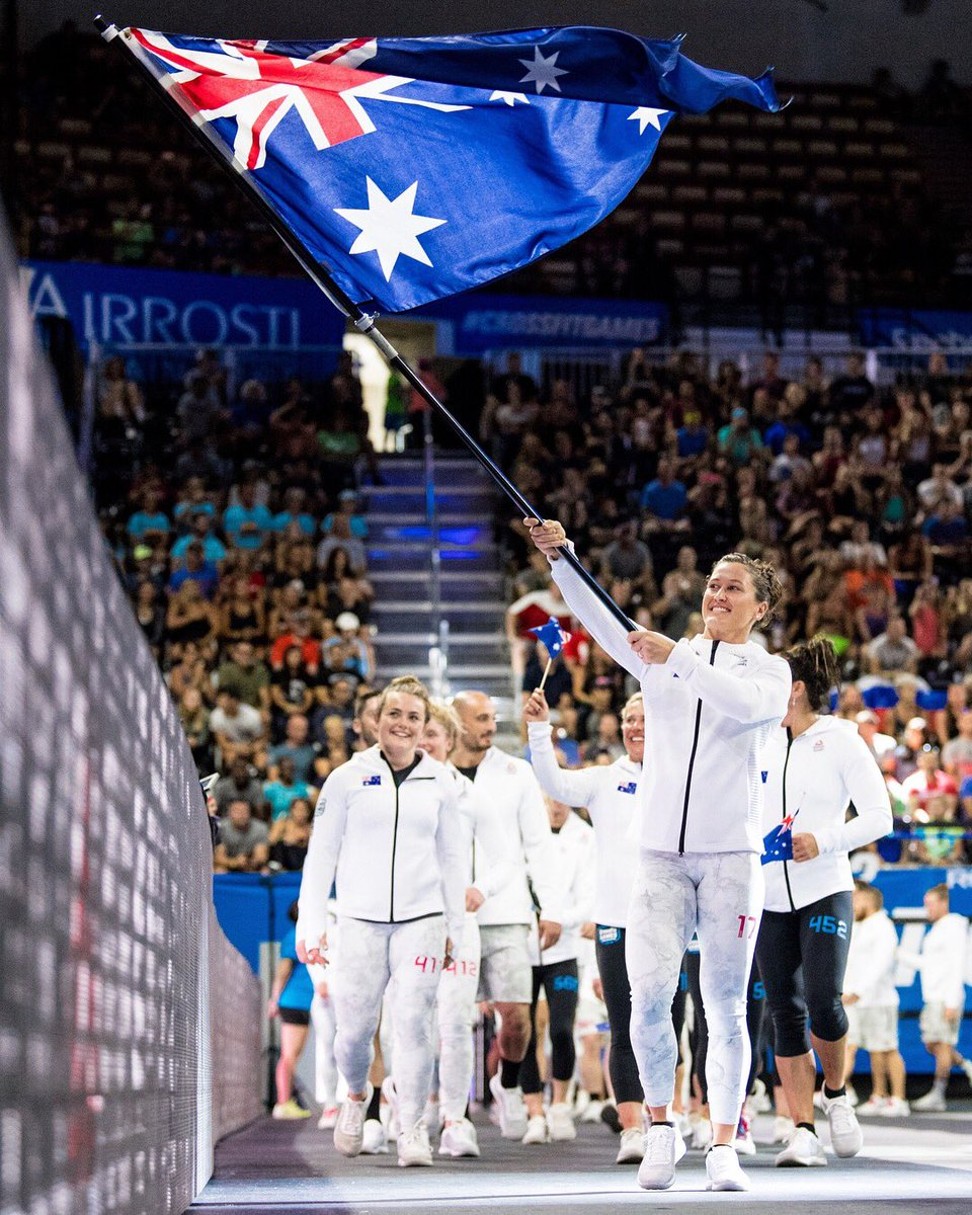 Individual athletes face doing the same two couplet schemes, but the events are scored separately.
Bicouplet 1 will see athletes do 21-15-9 reps for time of snatches (85lbs for men, 55lbs for women) and chest-to-bar pull-ups.
CrossFit Games 2018 leader board: team results and recap for bike dead lift and The 30s on day one in Madison, Wisconsin
Bicouplet 2 will be 12-9-6 reps for time of snatches (125lbs for men, 85lbs for women) and bar muscle-ups.
There is a six-minute time cap on each event, with a one-minute reset between them – but Castro announced a twist in that fans can decide which order the athletes do the couplets in a vote on the CrossFit Games Facebook page.