Samurai Team from Codigo CrossFit have been announced as the winners of the Spirit of the Games award at the 2018 CrossFit Games.
This year, the award was voted for by fans of the official CrossFit Games Facebook page. Fans were given five options, with corresponding hashtags to reply with to cast their vote.
Codigo, just the second Argentinian team to compete at the Games, beat off competition from
Margaux Alvarez, Scott Panchik, Sean Sweeney and Jacqueline Jane't.
Made up of members Ignacio Calvo, Juan Huidobro, Sol Lupo, Delfina Ortuno, Vanina Roa Ruiz and Santiago Scarafia, Codigo are the first team ever to win the award, which has previously always gone to individuals.
CrossFit Games 2018 winners: leader board, results, recap as Mat Fraser, Tia Toomey rule after Two-Stroke Pull, Handstand Walk, Aeneas events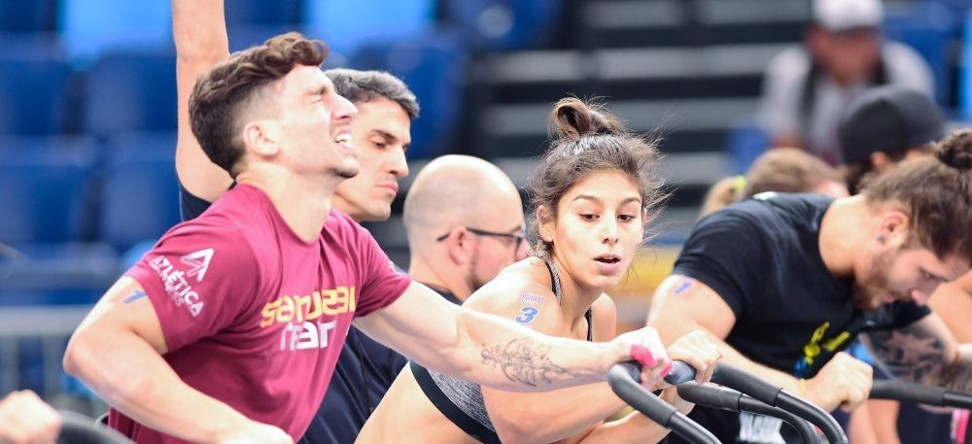 Codigo were a late addition to the team competition at the Aliant Energy Centre in Madison, Wisconsin after a member of another team failed a drug tests at regionals.
The CrossFit community warmed to the underdog team, who finished 34th after their late call-up, when one of their members appeared to be frightened of the water in the Madison Triplus Swim event. Her teammates helped her through and they finished 32nd in the event on Saturday.
However, many fans appeared to be upset that male individual athlete Noah Ohlsen, who finished 25th overall, was not even selected by organisers as one of the nominees, let alone named the winner.
Fans praised Ohlsen for cheering on his other competitors this week. He hung around to fist bump every competitor after the Battleground obstacle course, and stayed until the end of the Marathon Row on the gruelling opening day to lend his support for the remaining female athletes until they had finished the brutal event.
CrossFit Games 2018: Sara Sigmundsdottir withdraws with rib injury – 'painkillers became my best friend'
"I'm sorry but I didn't see Scott Panchik or Sean Sweeney out there during the end of the marathon row ... you know who was and cheers every final finisher ... Noah Ohlsen," wrote one user.
Another said: "What's more CrossFit than cheering louder for the last person to finish than the first?"
"It's kinda sad that whoever wins will have only won on a technicality since we all know Noah Ohlsen wins hands down," was another comment.
Some fans started using their own hashtag, #CFGNOAH, to signify their displeasure at Ohlsen's omission from the shortlist.
"Noah Ohlsen. Love seeing his spirit, with a win or a loss, always staying to support everybody else. Stand out!" wrote on user.