Annie Thorisdottir has withdrawn from the Dubai CrossFit Championship after her recent heart arrhythmia surgery.
The two-time CrossFit Games winner from Iceland will still travel to Dubai this week but confirmed she will not be competing.
"It breaks my heart, but unfortunately, I will not be able to compete this year [in Dubai]," Thorisdottir wrote in an Instagram post.
"I got the opportunity to have the surgery/threading done for my arrhythmia and felt like I had to go for it for a more successful season.
"It was supposed to be one week away from training, but unfortunately it's now been 10 days and it is just taking a little longer to heal up. I'm still for sure going to Dubai this year, though!"
CrossFit Inc's first sanctioned event in the organisation's revamped qualifying system, the Dubai CrossFit Championship takes place from Dec, ber 12-15.
Thorisdottir revealed during the 2018 CrossFit Games that she suffered with the heart rhythm problems during the 'Chaos' event in Madison, Wisconsin.
"Something I've had to manage since I was a teenager, a heart arrhythmia, set in on box jump number 5," the 29-year-old wrote in another Instagram post at the time.
"This happens in training maybe 3-4 times through the year and I have not wanted to get a surgery done – this has never happened during competition, but today it did.
"It's scary when you're no longer in control and with this many fit ladies around me, resting didn't seem like an option.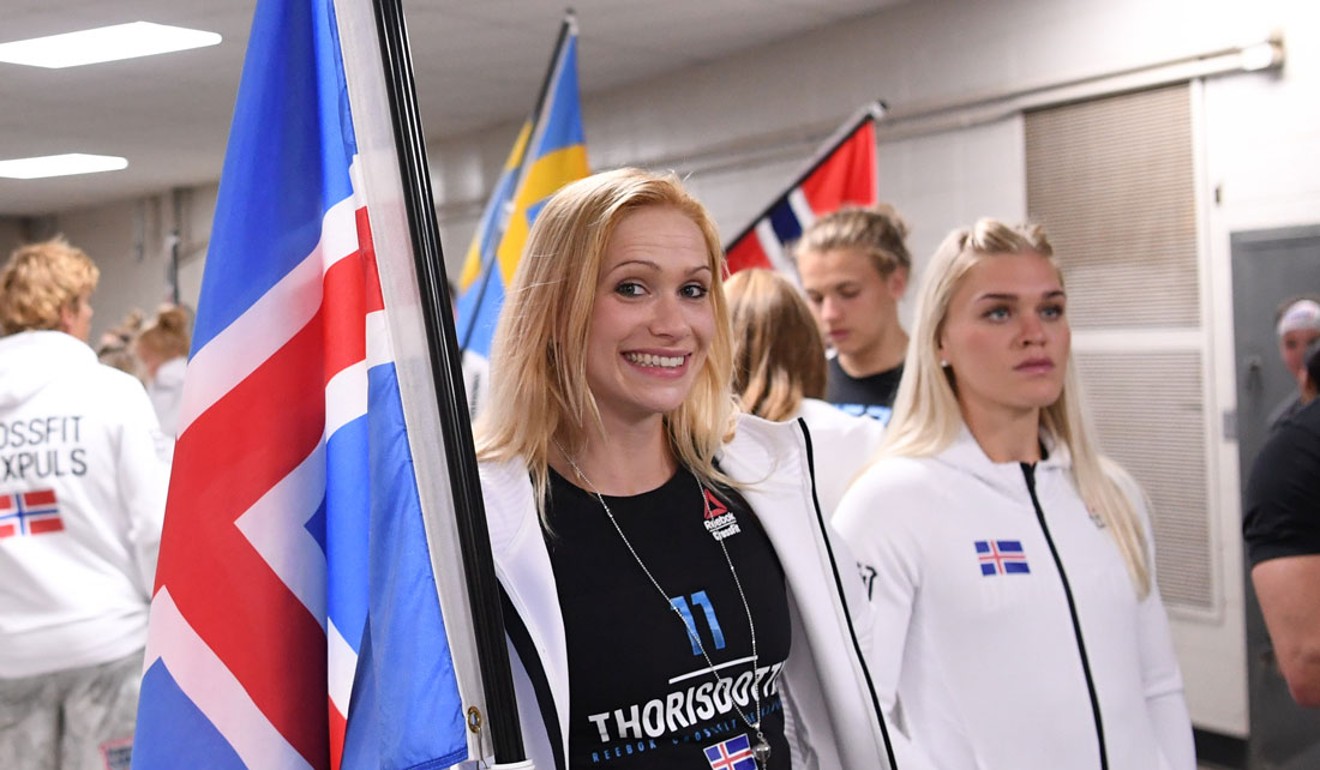 "I think it might have been the impact from the box jumps that caused it, and two more episodes happened before finishing my 25th rep.
"Sometimes things don't go the way you'd want them to but only thing you can control is how you react to it."
Heart arrhythmias occur when the electrical impulses that coordinate a person's heartbeats do not function properly, causing their heart to beat too fast, too slow or irregularly. Symptoms can include chest pain, shortness of breath, dizziness and fainting.
"I can't wait to visit Dubai and all the amazing people there," Thorisdottir said this week.
"I have been competing at the Dubai Fitness Championships almost every year since 2013 – I absolutely love going there and it's always been such a fun event of the season."