Reigning CrossFit Games champion Mat Fraser had to make do with fourth place on the leader board after day one of the Dubai CrossFit Championship.
Alex Kotoulas sits top among the men at the first qualifying event for the 2019 CrossFit Games, in CrossFit HQ's revamped qualifying system.
Matt McLeod and Bjorgvin Karl Gudmundsson round out the men's top three after the first two workouts at Jumeirah Al Qasar Layali Beach.
American Fraser topped Workout 1 in nine minutes, 54 seconds ahead of Australia's McLeod and Greece's Kotoulas.
Dubai CrossFit Championship day three: leader board, recap as Mat Fraser powers into top spot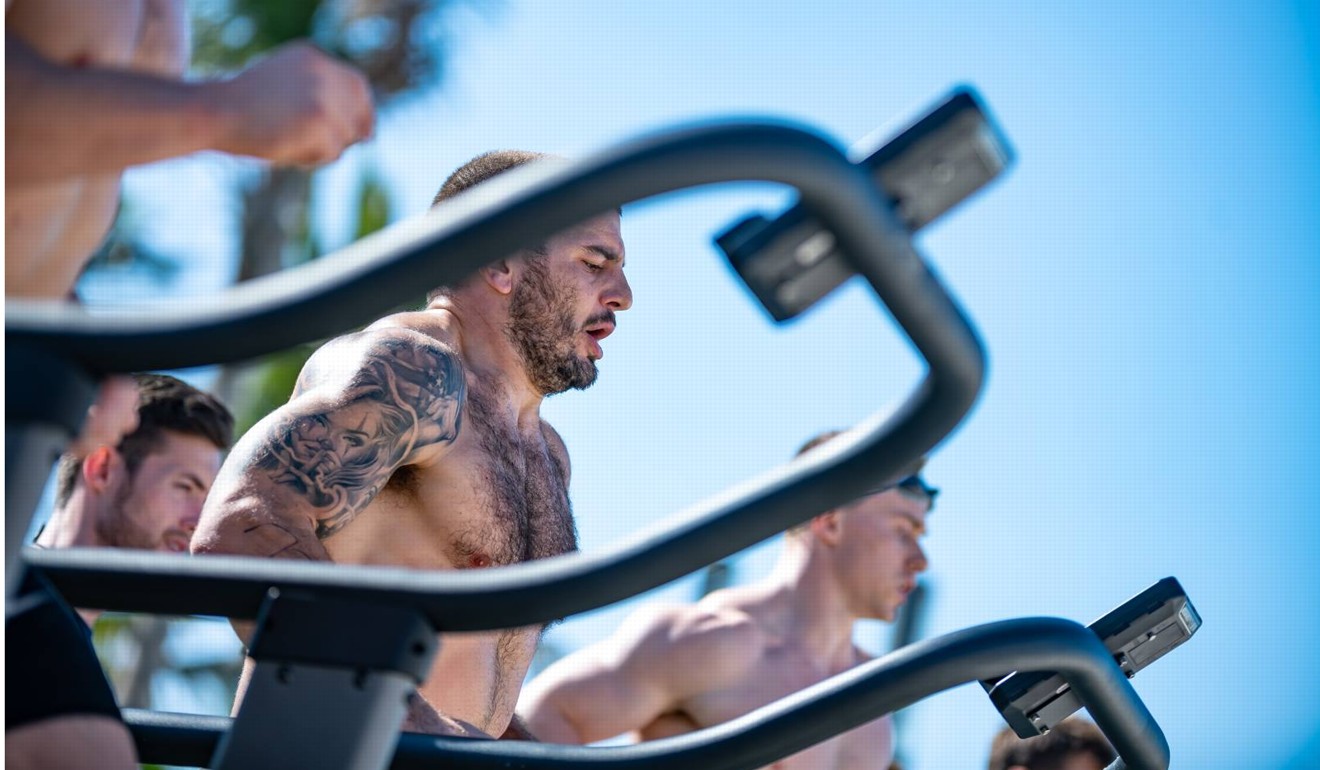 The "Gulf Swim" consisted of series of reps (21-15-9) for time of a Dual KB Snatch (24kg for men, 16kg for women), followed by a Dual KB Front Squat (24kg/16kg) and then a 350-metre swim, with a 15-minute time cap.
"The break was pretty deep, it wasn't until we took the turn at the buoy that we got somewhat smooth waters," Fraser said of Workout 1. "There was a lot of strategy, the Aussies did well as always."
Dubai CrossFit Championship: day two leader board, recap, highlights after '4x4' desert run
But Fraser could only manage ninth place in Workout 2, or "Baywatch", an 800m Assault Air Runner and a 350m swim for time, with a 15-minute time cap.
Kotoulas was first in 9:37 and McLeod finished second in 9:46.
CrossFit Games: Annie Thorisdottir drops out of Dubai Championship qualifier after heart arrhythmia surgery
Men's leader board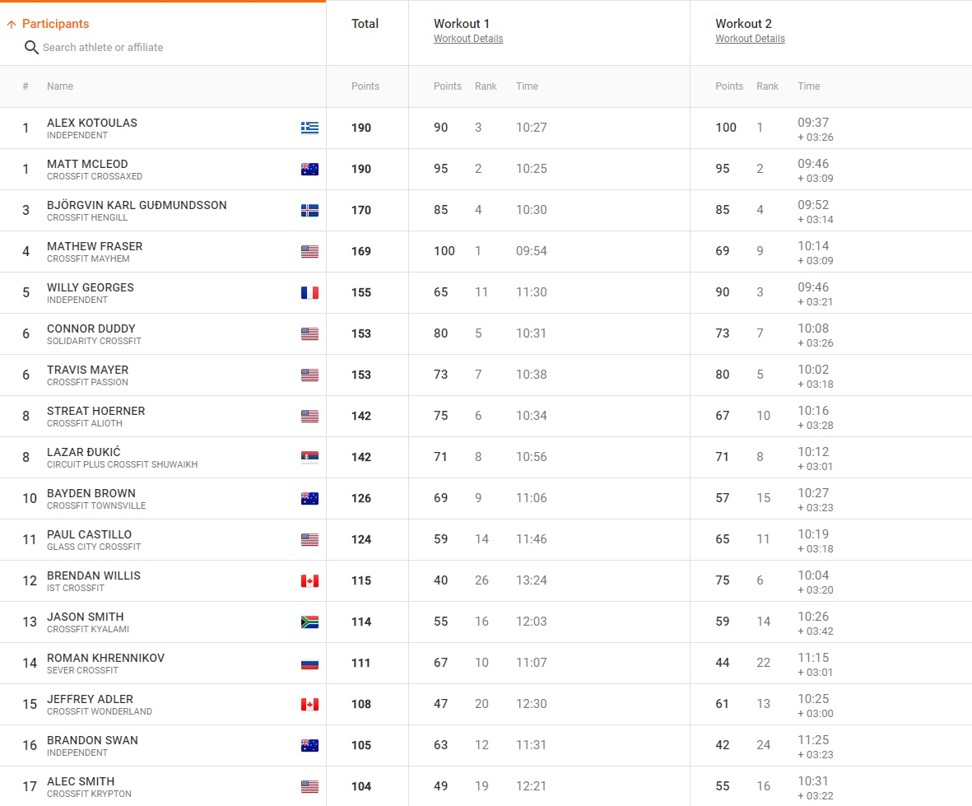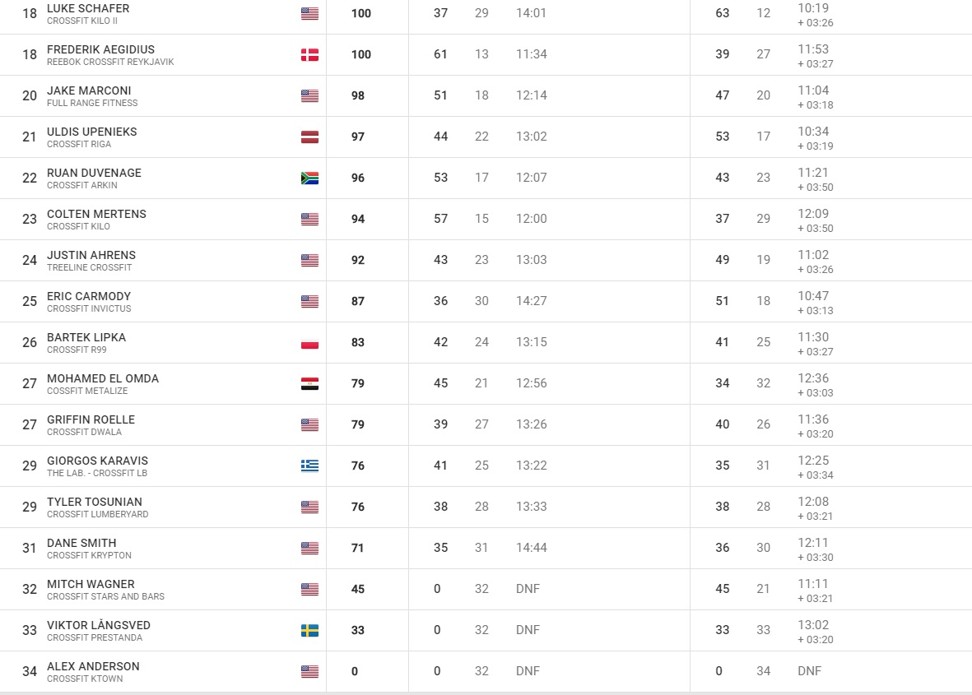 Britain's Samantha Briggs topped the women's standings ahead of Harriet Roberts and Jamie Greene.
Hungary's Laura Horvath, the 2018 CrossFit Games runner-up, is in fifth place, while two-time champion Sara Sigmundsdottir is sixth.
Dubai CrossFit Championship 2018: schedule, workouts, times for individual events, teams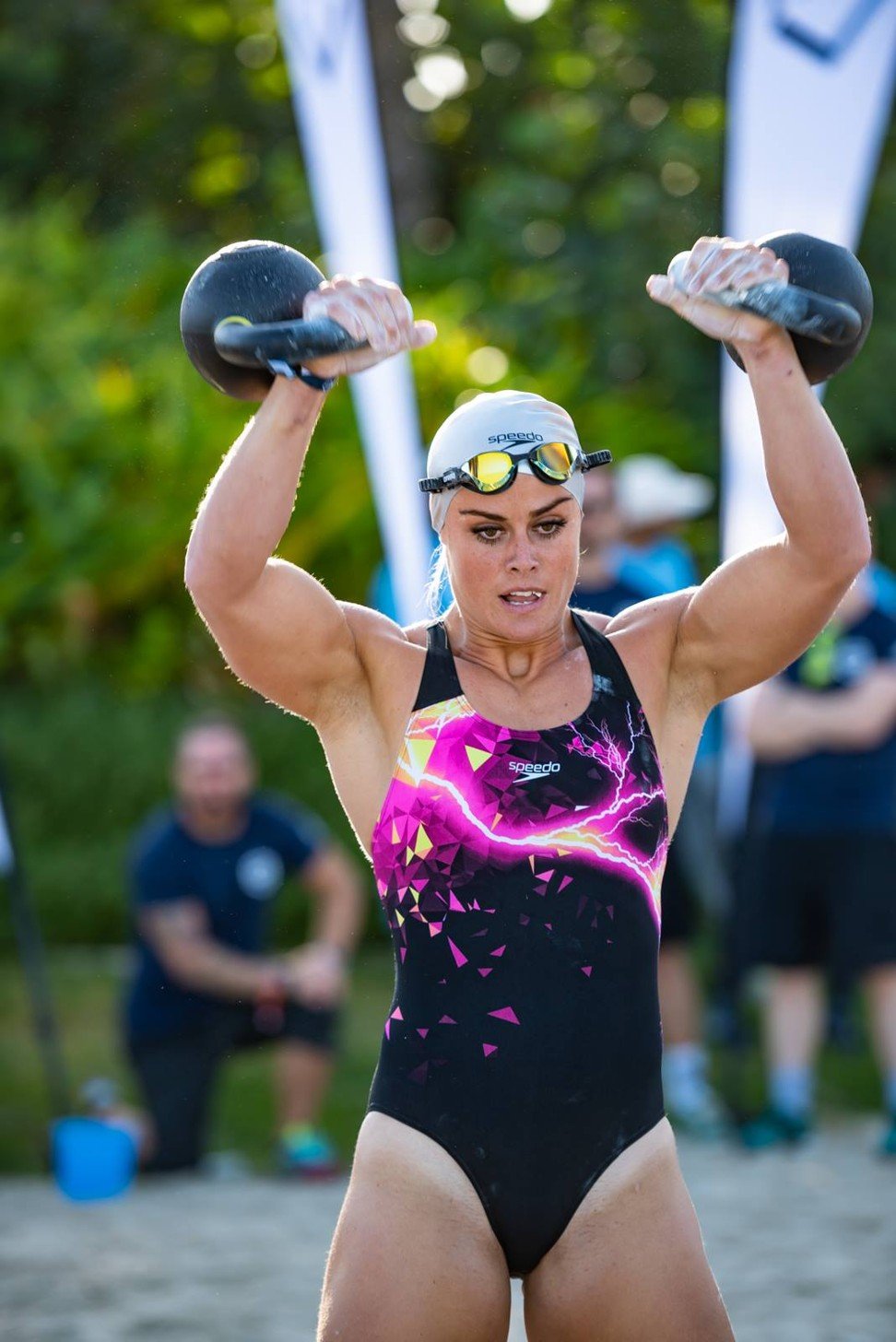 Iceland's Sigmundsdottir won the Gulf Swim in 9:26 ahead of Briggs (9:45) and Greene (9:47).
Roberts took first in the Baywatch event (9:39) ahead of Briggs (10:07) and Slovakia's Karin Frey (10:21), who is fourth overall after day one.
Dubai CrossFit Championship 2018: leader board for men, women and team events
Women's leader board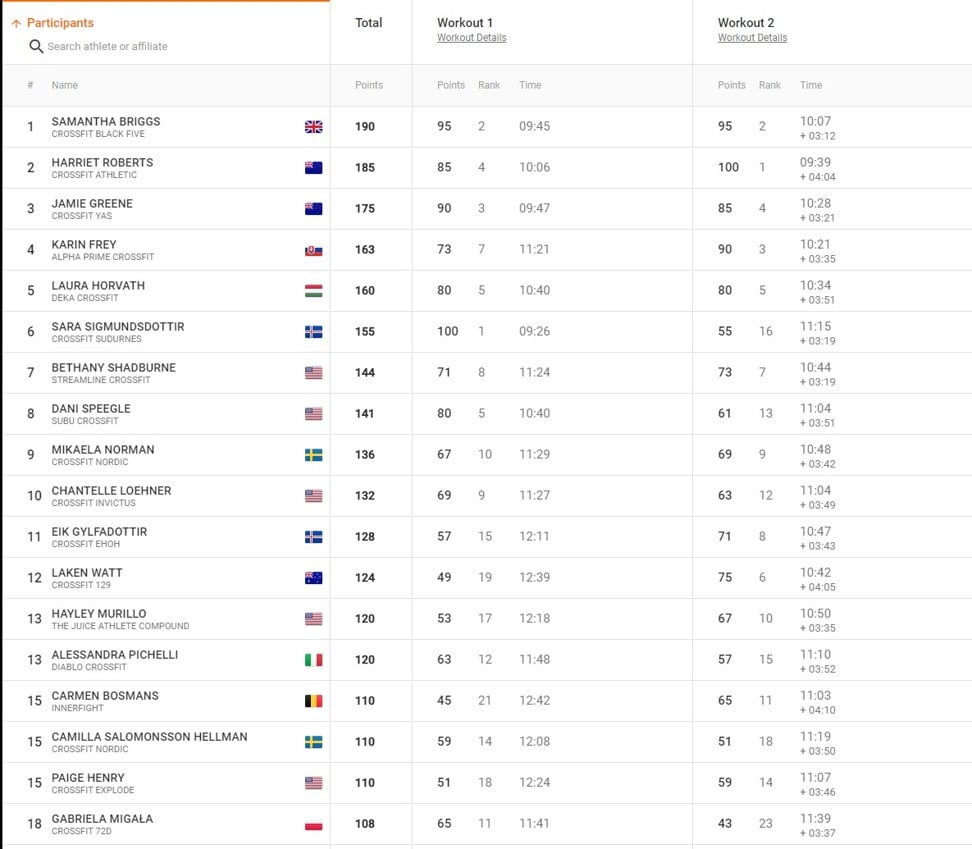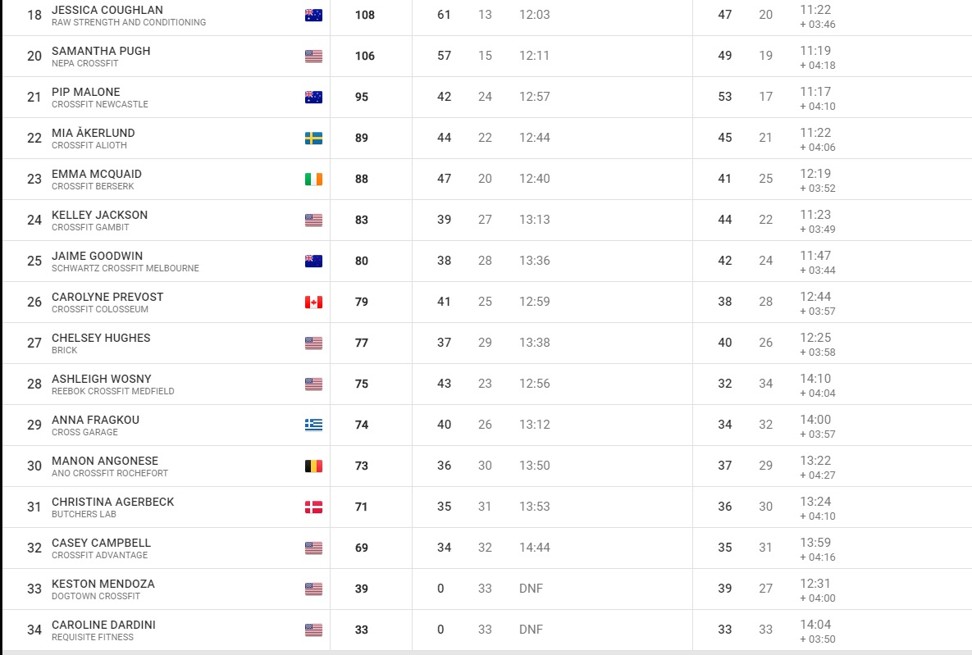 The winning man, woman and team of the 16 sanctioned events, of which Dubai is the first, will qualify directly for the CrossFit Games next summer in Madison, Wisconsin.
The national champions of each country with at least one CrossFit affiliate will also qualify for the 2019 Games, as will the top 20 from the CrossFit Open and four wild-card picks.
Watch: Highlights of day one:
"If you get the flu right before regionals or twist your ankle, that used to be your season done. But now there's more of a safeguard, more opportunities to qualify for the Games," Fraser said.
"That's why I'm here, it's the first one, I wanted to take a whack at it so if things didn't go my way I still had plenty of time to try to hit another one."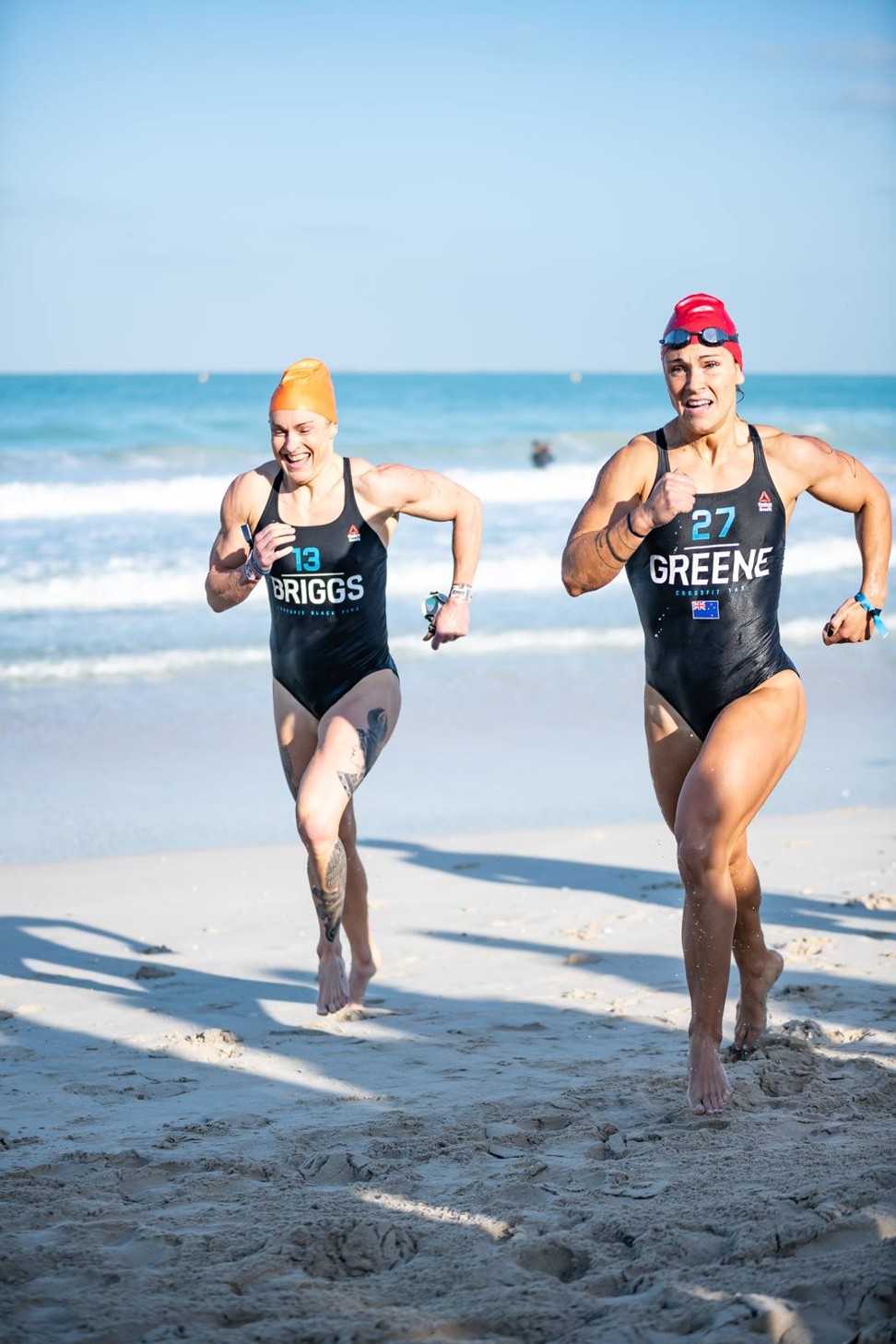 In the team standings, Invictus won both workouts to sit in first ahead of Team Sweden and the team of "Cassidy, Jen, Adrian, Lukas".
Thursday will see athletes tackle Event 3 – a 4km run with a 9/6kg weight vest, then a 4km run without the vest with a time cap of 90 minutes.
Team leader board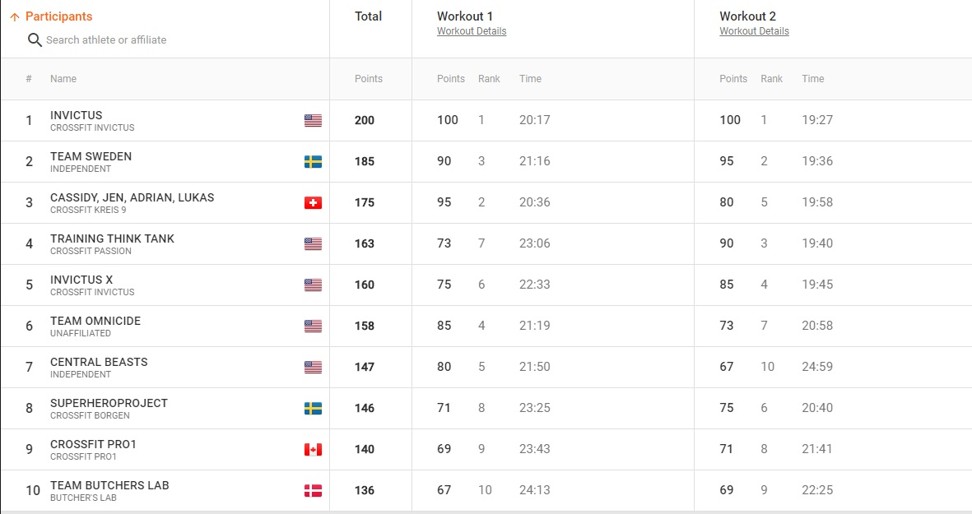 There are three events on Friday, with the "Max Snatch" up first before two unknown workouts.
The "Monkey Business" event kicks off the fourth and final day, before another unknown event and then the "Lift Off".