Willy Georges moved up to the top of the men's leader board at the Dubai CrossFit Championship as Samantha Briggs strengthened her grip on first place among the women on Thursday.
After the "Gulf Swim" and "Baywatch" events on Wednesday, Workout 3 saw athletes tackle the "4X4" – a 4-kilometre run with a 9kg weight vest for men and 6kg vest for women, then a 4km run without the vest, all with a time cap of 90 minutes.
LATEST: watch Dubai CrossFit Championship live stream for day three
Canada's Brendan Willis won in 34 minutes, 19 seconds to move up to seventh overall on the men's leader board.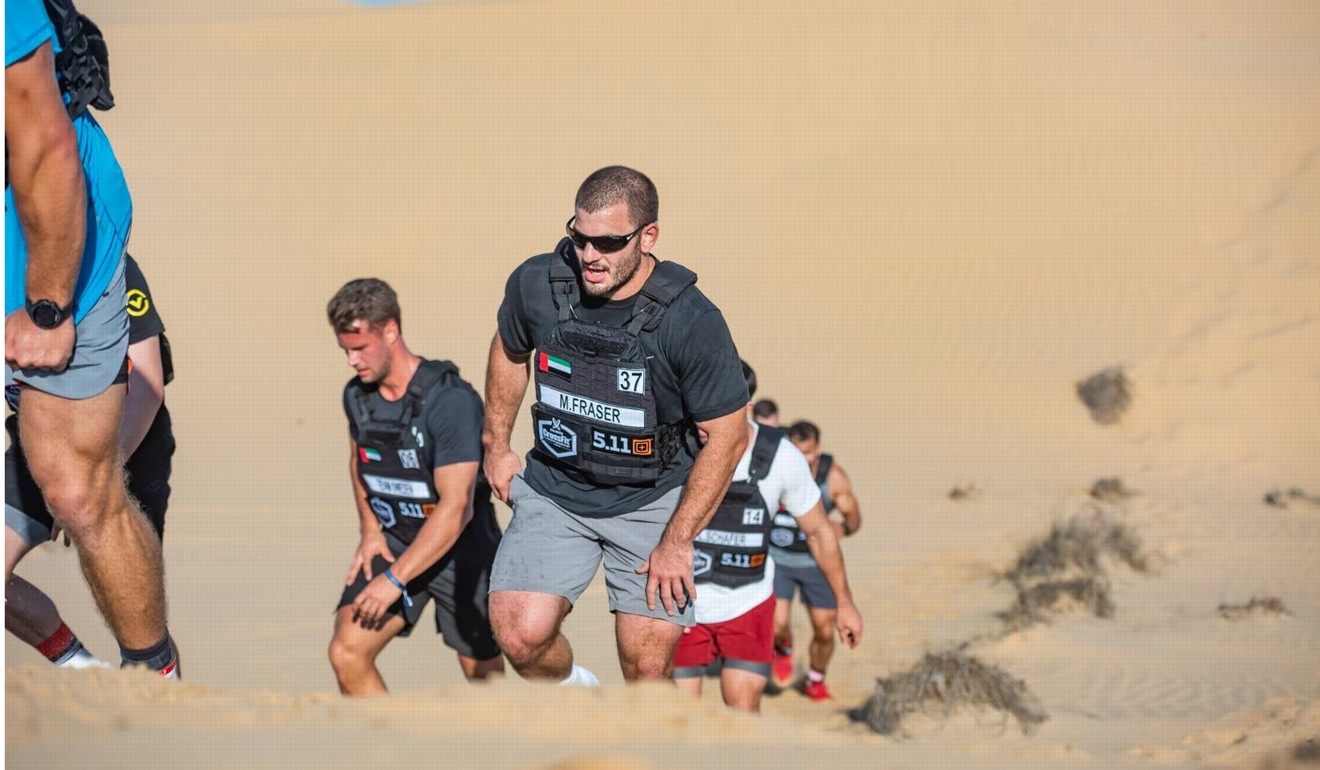 Russia's Roman Khrennikov was second (34:46) ahead of France's Georges (34:58), whose third place makes him overnight leader.
Three-time reigning CrossFit Games champion Mat Fraser is third overall, behind Iceland's Bjorgvin Karl Gudmundsson, after finishing eighth (36:14).
Dubai CrossFit Championship 2018: leader board, highlights from day one as Alex Kotoulas, Samantha Briggs sit top
Men's leader board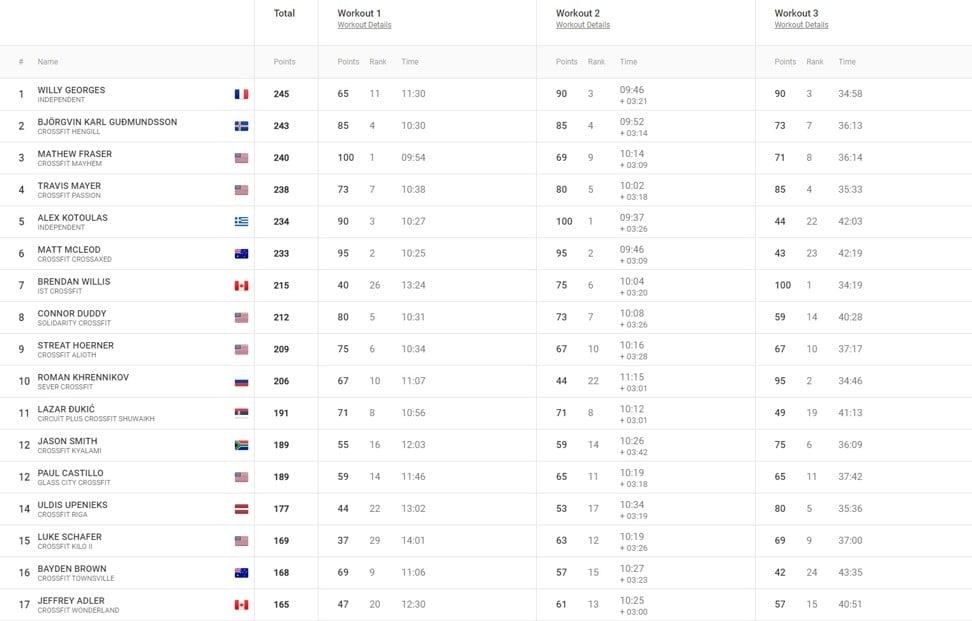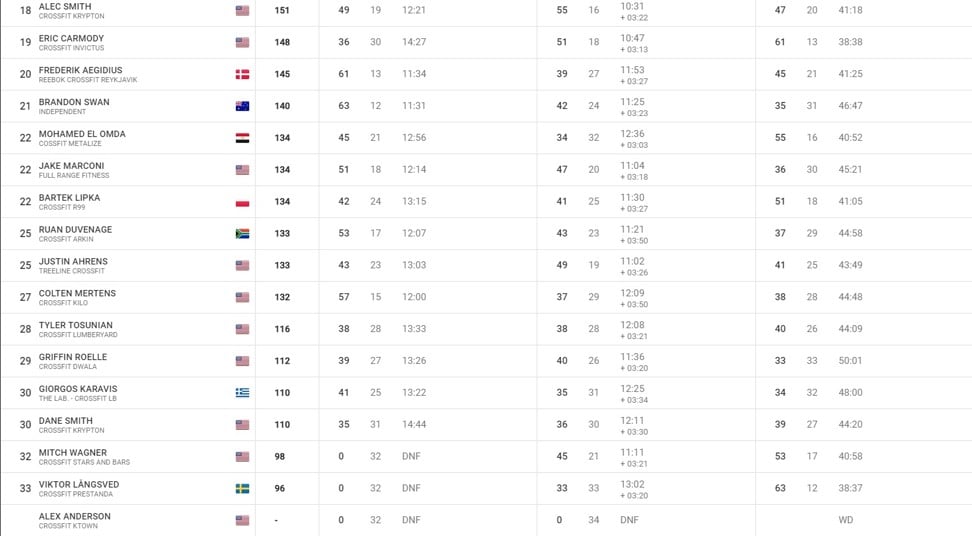 The event was won by Sweden's Mikaela Norman (32:50), who sits fourth overall, with New Zealand's Jamie Greene finishing third (38:53) to leave her second overall.
"Once we got rid of our vests, I felt really good and knew I could push it harder and try to get ahead of Sam," Norman told The Morning Chalk Up.
"Towards the end of the race I had no idea where she was behind me, so I just kept running like she was right behind me all the way to the end."
Dubai CrossFit Championship 2018: schedule, workouts, times for individual events, teams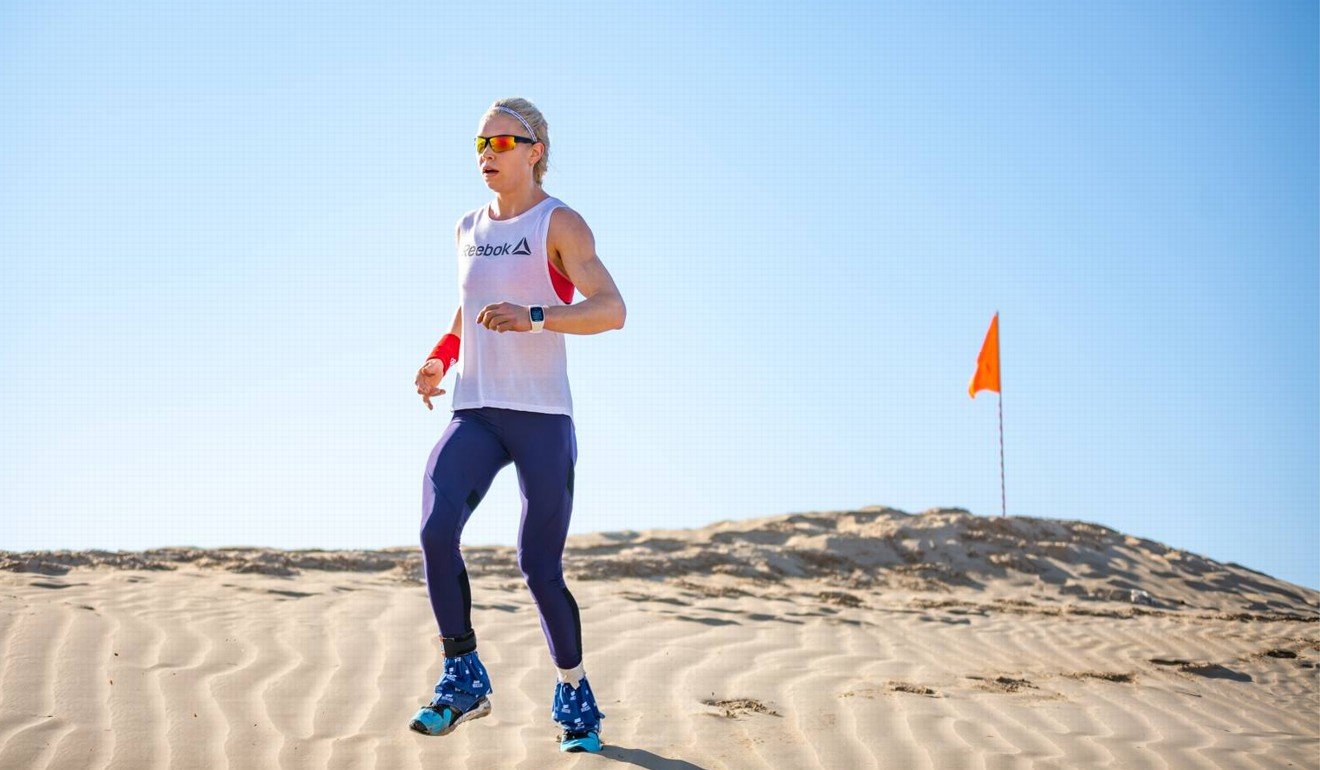 Briggs recorded her third second-placed finish (34:41) in three events to open up a 20-point lead at the top of the women's standings.
"I saw the distance between us and the energy it would take to catch her, but I didn't know how [Mikaela] she was feeling, so I didn't want to risk it," Briggs told The Morning Chalk Up. "I knew I had second secure, so I just kept it nice and easy to the finish."
Watch: Event 3, the "4X4"
Slovakia's Karin Frey is third overall, after finishing fourth (40:55).
Two-time champion Sara Sigmundsdottir (ninth, 41:47) is down in sixth, tied with 2018 Games runner-up Laura Horvath (25th, 47:13) and Bethany Shadburne (5th, 41:03).
Dubai CrossFit Championship 2018: leader board for men, women and team events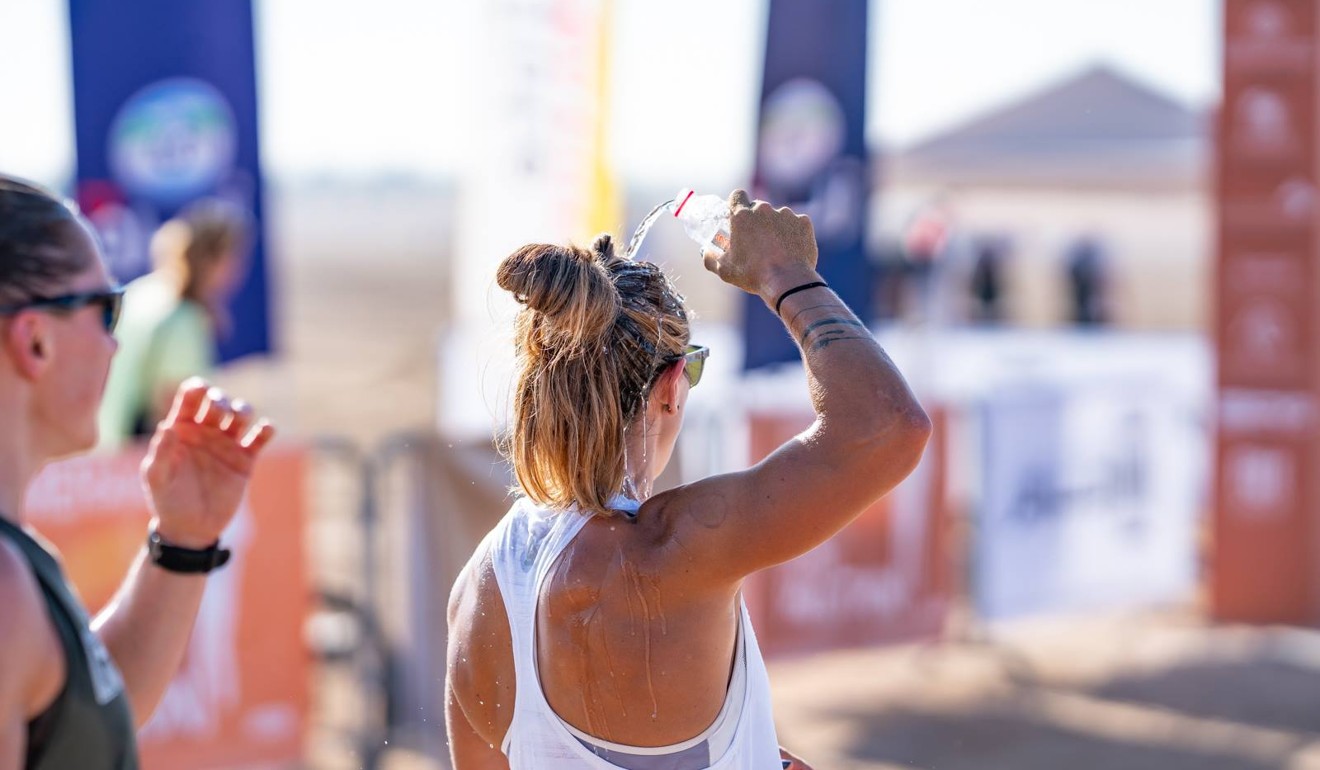 In the team standings, Invictus kept hold of top spot after finishing third in a combined 2 hours, 50 minutes, 8 seconds.
Team Sweden stayed in second after winning the 8k desert run (02:39:23).
Women's leader board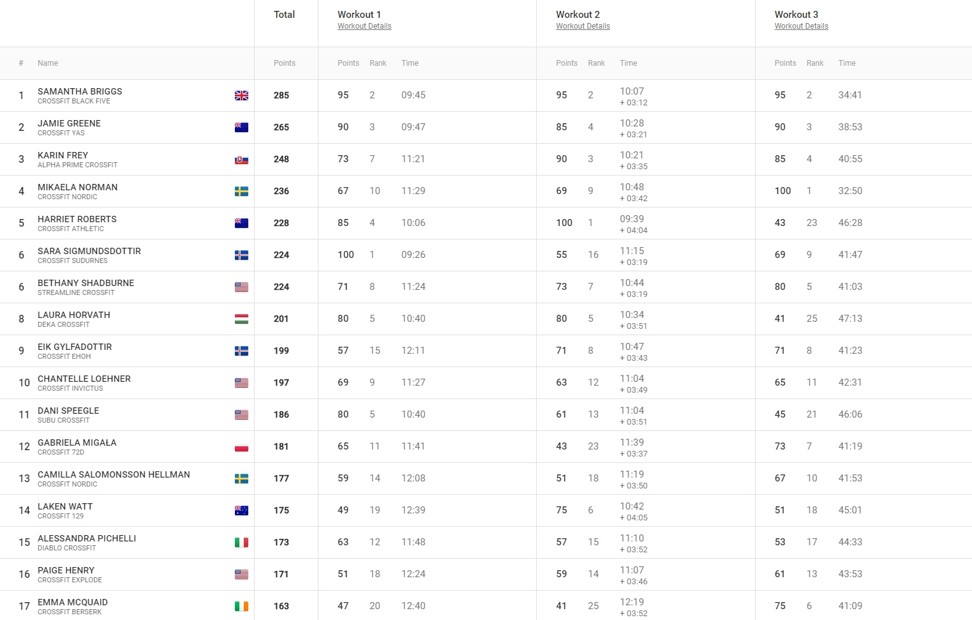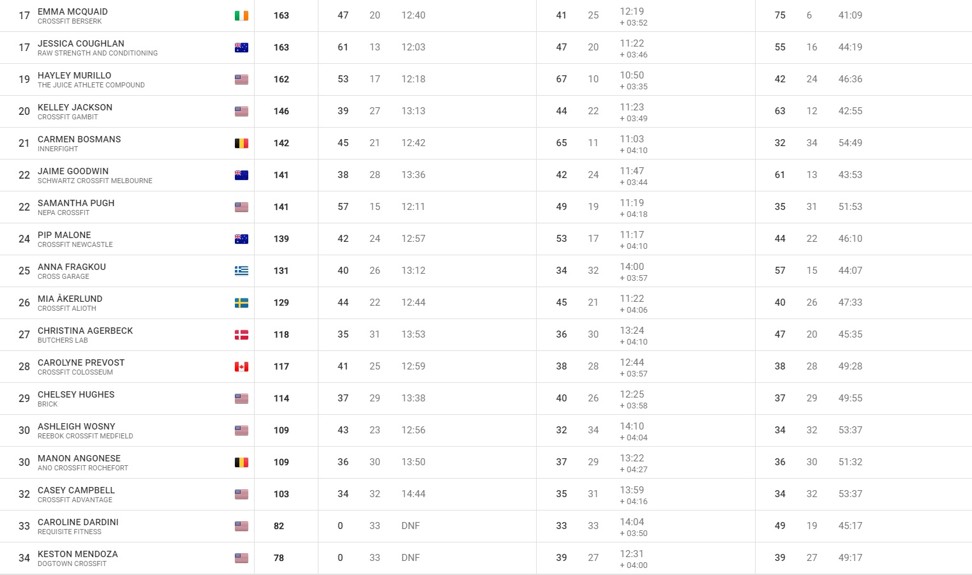 Day three will see athletes take on three events. In the "Max Snatch", athletes have five minutes to establish a 1RM (one repetition maximum) max snatch.
The "Under Pressure" workout starts with a yoke carry (280kg for men/180kg for women), then 15 parallette handstand push-ups (regular for men/20kg plate and abmat for women), then three rounds of 15 box jumps over (30 inches for men/24 inches for women) and 10 ring muscle ups, before a 20m yoke carry (280kg/180kg), all with a time cap of 10 minutes.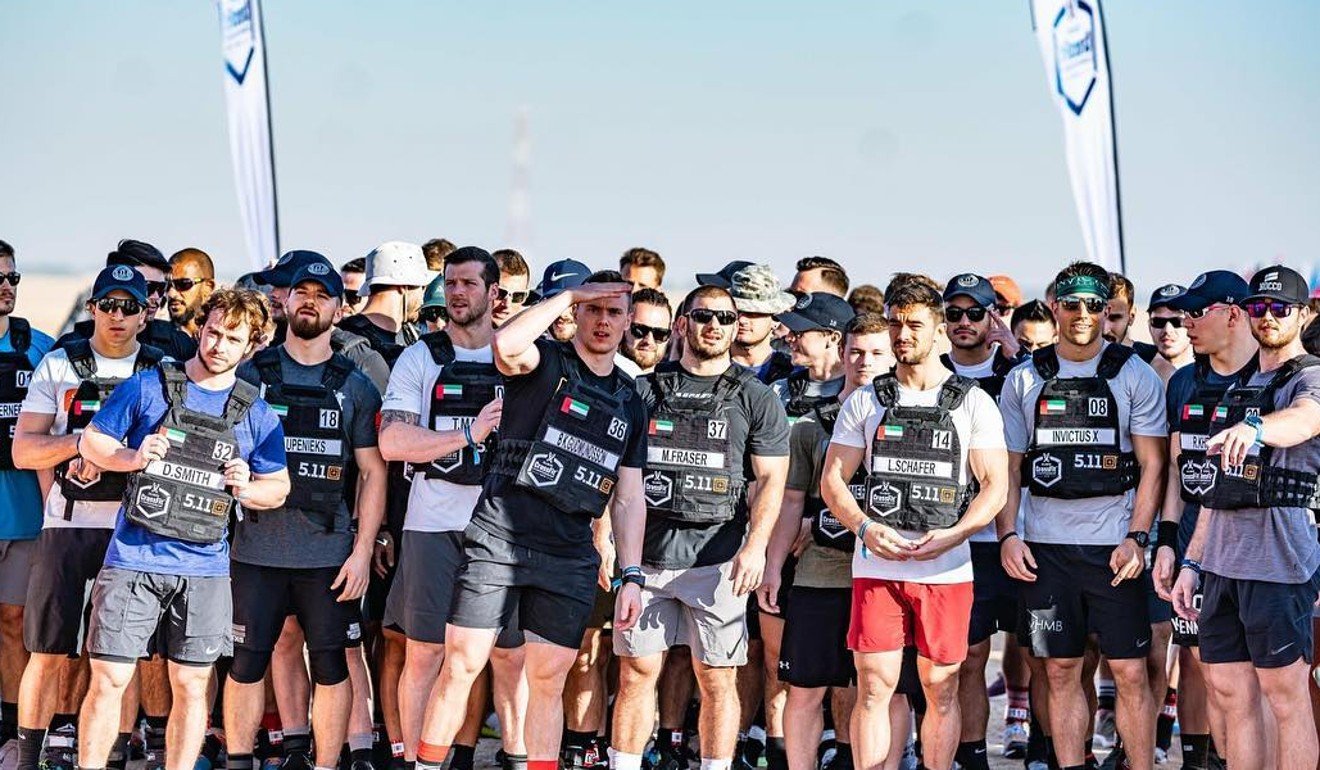 And in the "Acid Bath" consists of 500m on a SkiERG, then a 500m row, then 1,00m on a BikeERG, with a time cap is 6 minutes for men and 7 minutes for women.
The winning man, woman and team of the 16 sanctioned events, of which Dubai is the first, will qualify directly for the CrossFit Games next summer in Madison, Wisconsin.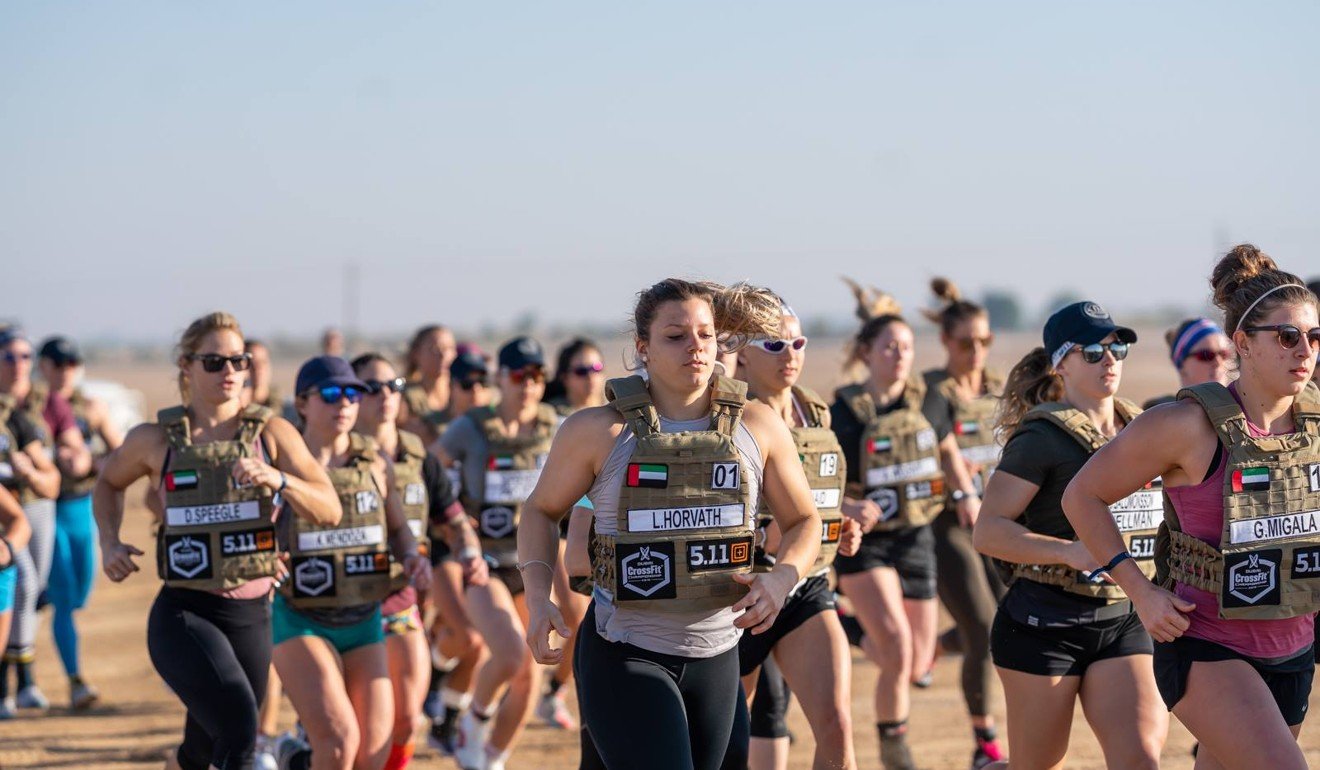 The national champions of each country with at least one CrossFit affiliate will also qualify for the 2019 Games, as will the top 20 from the CrossFit Open and four wild-card picks.
Team leader board