The second CrossFit Games 2019 qualifying "Sanctional" is upon us, with Miami playing host the Wodapalooza this weekend.
Mat Fraser, Samantha Briggs and CrossFit Invictus booked their tickets to Madison, Wisconsin with victory in the first of 15 new sanctioned qualifying events at the Dubai CrossFit Championship in December.
Two-time defending Games champion Tia-Clair Toomey will look to stamp her authority on proceedings in Florida, with Sara Sigmundsdottir the other star name in the women's field.
Pat Vellner and Noah Ohlsen will be looking to take victory in the men's field, while Rich Froning kicks off his bid to defend the team crown with CrossFit Mayhem.
Keep up with all of the events with the schedule below.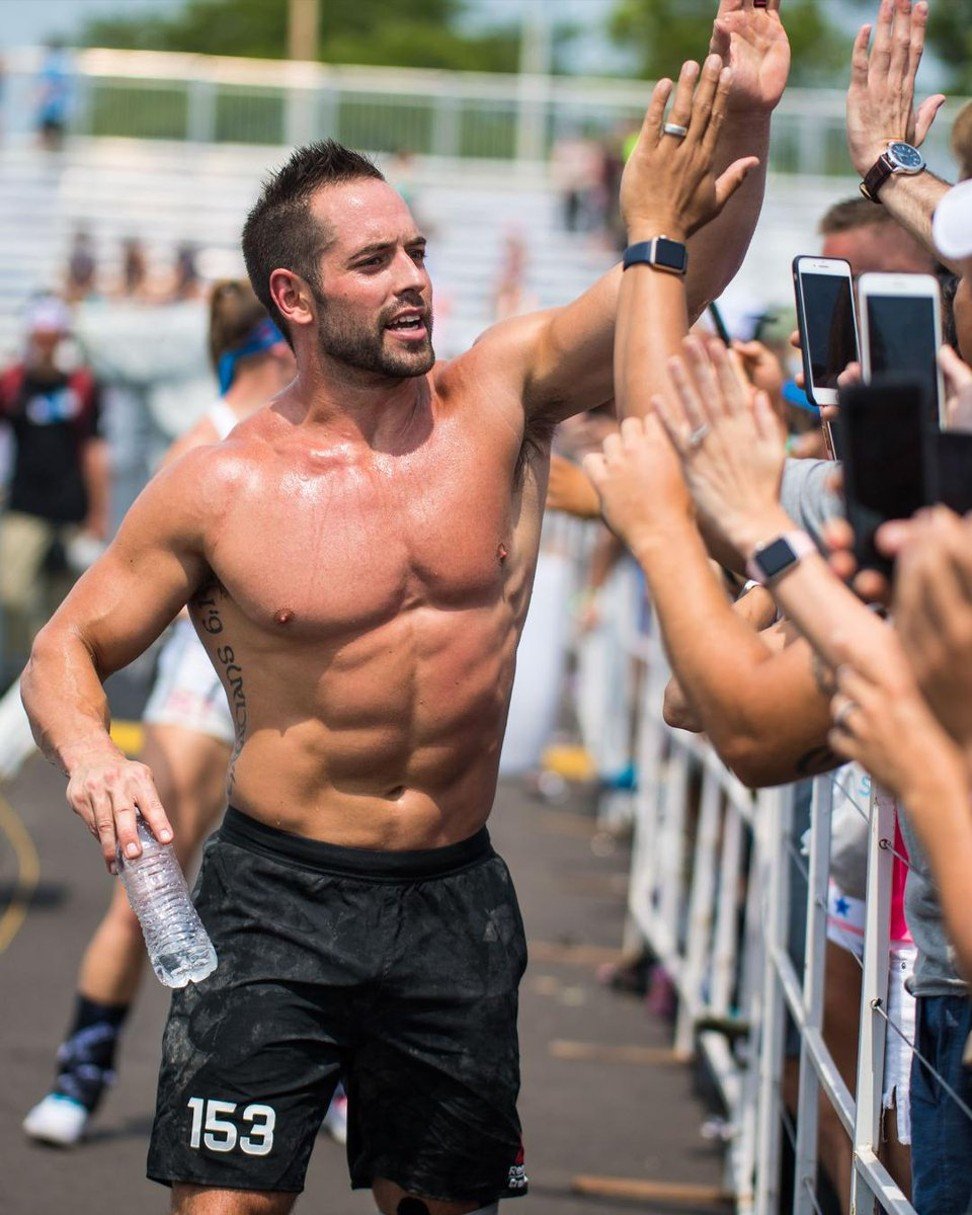 Day one: Friday, January 18
Event One: Bay Watch
Time: one heat (8.20am ET)
A simple enough start to proceedings in Miami, with a five-kilometre run along the beach for time, with no time-cap.
Event Two: Double Vision
Times: men's heats (1.36pm), women's heats (2.08pm)
In a 15-12-9-12-15 sequence, athletes will perform the required amount of double dumbbell snatches (22 kilograms for men/16kg for women) followed by box-facing burpee box jump overs (30 inches/24 inches), then sprint to the finish for time, with a 12-minute time cap.
CrossFit founder Greg Glassman on transgender policy, China expansion and its new rules
Event Three: Special Delivery
Times: men's heats (6.42pm), women's heats (7.28pm)
Athletes will perform rope climbs (five for men, four for women), with the first climb legless, then carry a sandbag (90kg/64kg) to and from for three total trips (45 feet). They will then drop the sandbag and perform nine thrusters (52kg/36kg) before picking up the sandbag for three trips.
For round two, they will return to the rope climbs (4/3, first climb legless), then do a sandbag carry (three trips), then 15 thrusters, then another sandbag carry (three trips).
Finally, in round three they will do the rope climbs (3/2, first climb legless), then three sandbag carry trips and finish with 21 thrusters, all for time.
CrossFit Games says transgender athletes can compete in category they identify with – online community has mixed reaction
Day two: Saturday, January 19
Event Four: Ski School
Times: TBD
Athletes will jump on a Ski Erg for calories (40 for men/30 for women) before a 250-metre swim. Following the path back to the rope station, athletes will perform three sets of 50 double unders. The rope must pass under the feet twice for each jump, and each set must be performed unbroken before the athlete can move on to the next station.
A five calorie penalty will be added to the final Ski Erg (40/30) for a break during a set, with a maximum of one penalty per station, meaning a possible total of 15 extra calories. There is a 14-minute time cap.
CrossFit Games: can anyone stop Mat Fraser becoming 'Fittest on Earth' again in 2019?
Event Five: The Ocho Chipper
Times: TBD
Athletes will perform the following sequence for time, with a 14-minute time cap: 30/20 bar muscle-ups; 30 barbell hand power cleans (75kg/52kg); 30 deficit handstand push-ups; 30 front squats; 30 toes-to-bar from full hang position; 30 barbell shoulder-to-overheads.
Event Six: Circus Act
Times: TBD
With a six-minute time cap, athletes will complete the following sequence, for time: 40ft obstacle handstand walk, five snatches (102kg for men/65kg for women); 40ft obstacle handstand walk, three snatches (115kg/72kg); 40ft obstacle handstand walk, one snatch (124kg/80kg).
Day three: Sunday, January 20
Events: TBD