Victoria Campos and Ant Haynes have some advice for anyone looking to take better care of themselves: it all starts on the plate.
"You can't out-train a bad diet," said Campos, who works as a coach at CrossFit Asphodel in Kennedy Town. Haynes, a coach at Coastal Fitness in North Point, agrees wholeheartedly.
"You just can't out-train s*** food or bad food. I'm sure we could get away with it, but there's no advantage in doing that for us."
CrossFit founder Greg Glassman on transgender policy, China expansion and its new rules
Haynes is gearing up for the 2019 CrossFit Open, which starts on Friday. The Open is an online competition where participants submit videos of workouts over five weeks chosen by CrossFit.
Haynes, under the sport's new rules, could punch his ticket to the 2019 CrossFit Games (July 31-August 4) in Madison, Wisconsin, if he is the highest ranked athlete from Hong Kong. CrossFit has put China and Hong Kong in the same country category.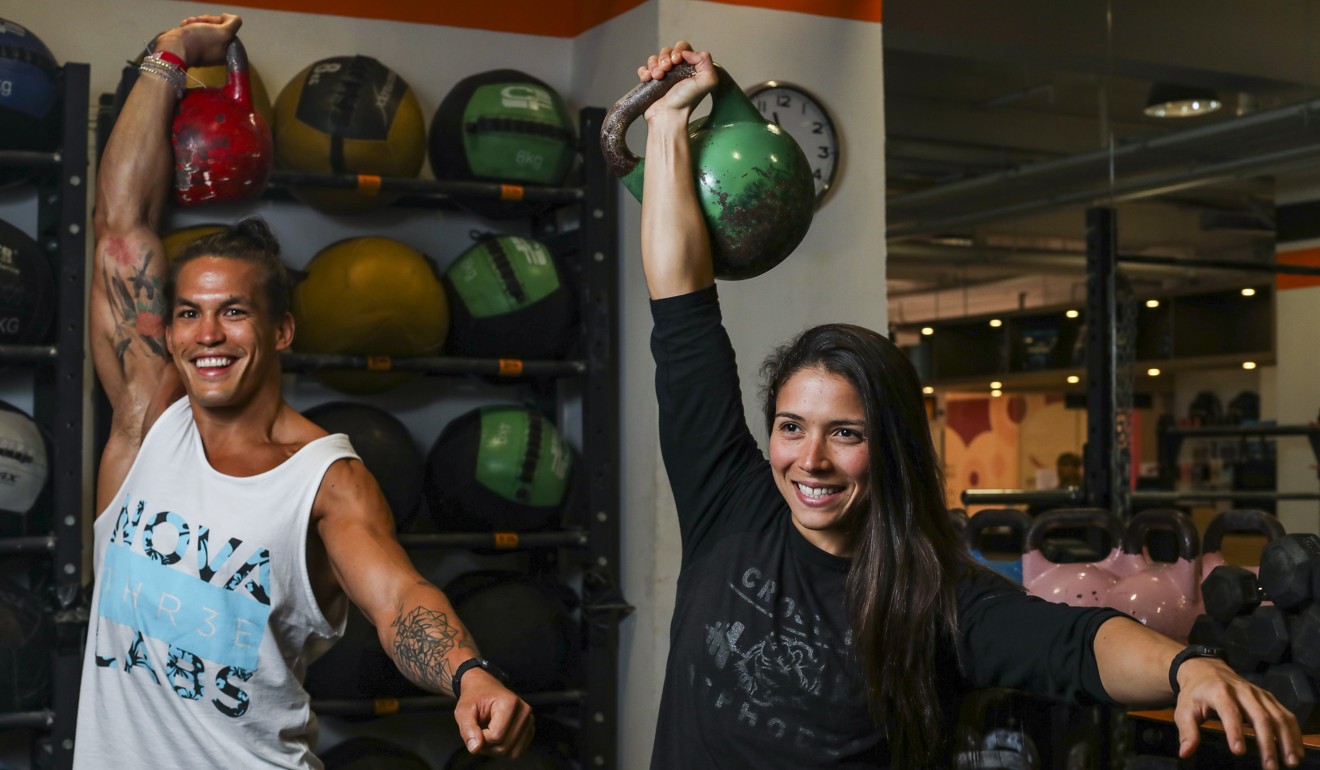 CrossFit Games 2019 rule book puts Hong Kong in with China under new country qualification rules
In 2018, Haynes, 29, came second in Hong Kong (he was born in the city) and third overall in Asia.
Campos, 26, will be competing under her Brazilian passport as per CrossFit's new rules. Last year she was the top Open female in Hong Kong (and the second overall in Asia), and would have placed somewhere in the top 10 for Brazil if the rules had applied to 2018.
Haynes and Campos will also be attending the 2019 Asian CrossFit Championship "sanctional" in Shanghai (April 27-29). Campos qualified fourth for the event, and the top male and female in Shanghai will book their ticket to the Games.
CrossFit Games: can anyone stop Mat Fraser becoming 'Fittest on Earth' again in 2019?
When it comes to their current workout regimes and diet, the two are remarkably similar.
Haynes said said he is consuming about 4,000 calories a day (220 grams of protein, 560g of carbohydrates and 85g of fats), while Campos is consuming about 150g of protein, 250g of carbs and 85g of fat. The average amount of daily calories for a normal person is around 2,000.
Haynes said he used to be on a high-fat diet, but he had switched to carbs as his main fuel source through working with a US-based nutritionist.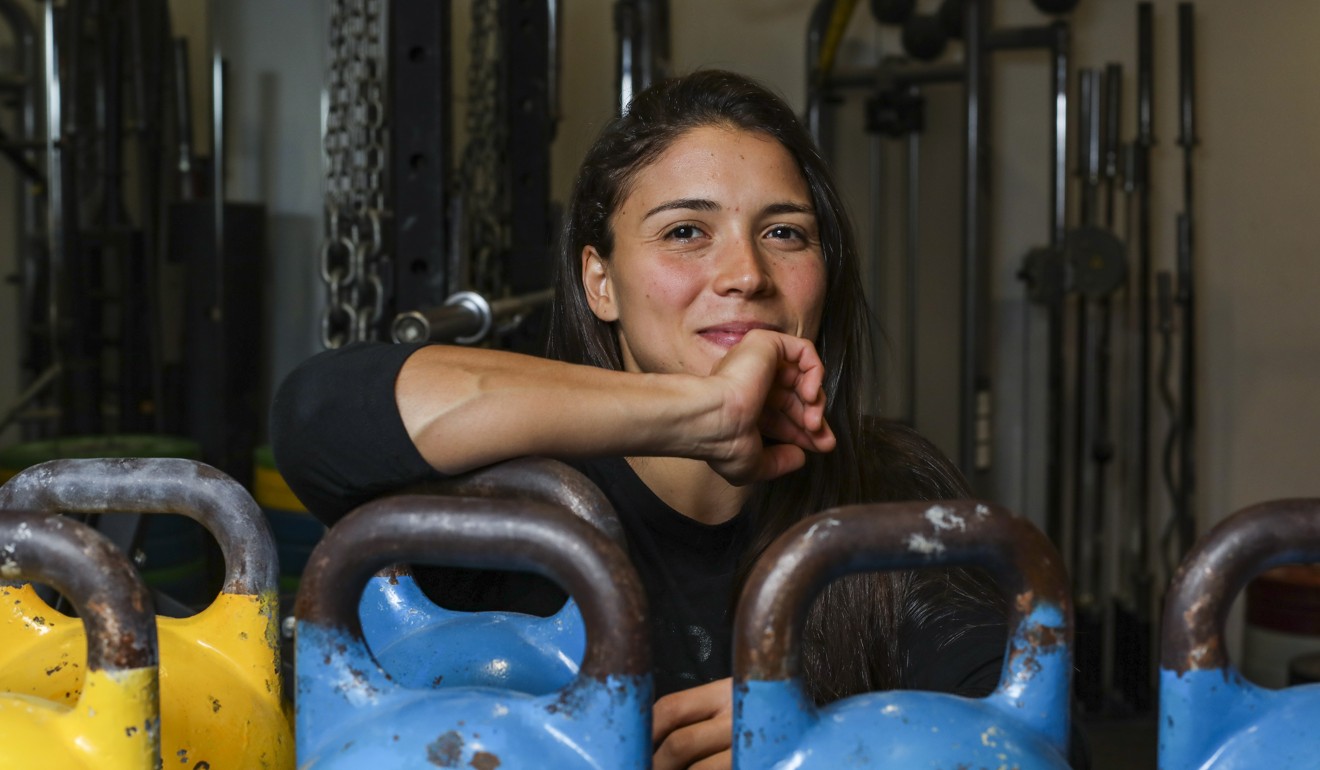 Wodapalooza winner Tia-Clair Toomey looks just as unbeatable as Mat Fraser for 2019 CrossFit Games
"What works for you at the end of the day works for you, and it's all about trial and error. Some people do a super high fat diet, some people do a super high carb diet."
Campos and Haynes said they generally avoid workout supplements such as pre-workouts (sans coffee as a stimulant) and said planning your food intake helps them stay on course.
"The key thing is meal prep," said Campos. "You know what you have in your box daily so that's another way that works really well."
CrossFit cat gives out high fives to gym goers in China as purr-fect motivation for their workouts
Haynes said it was also important to let yourself off the hook once in a while with cheat meals. Dwayne "The Rock" Johnson, who has 132 million Instagram followers, famously posts his cheat meals on a weekly basis which once included more than 100 sushi rolls. Haynes said the key is to enjoy the cheat and not beat yourself up over it.
"You just have to be happy with doing it. If you put yourself into a guilty state doing it, you're not going to feel great the next day, and then you'll think, 'Oh, I need to go train harder.' It's not the end of the world. Everything in moderation."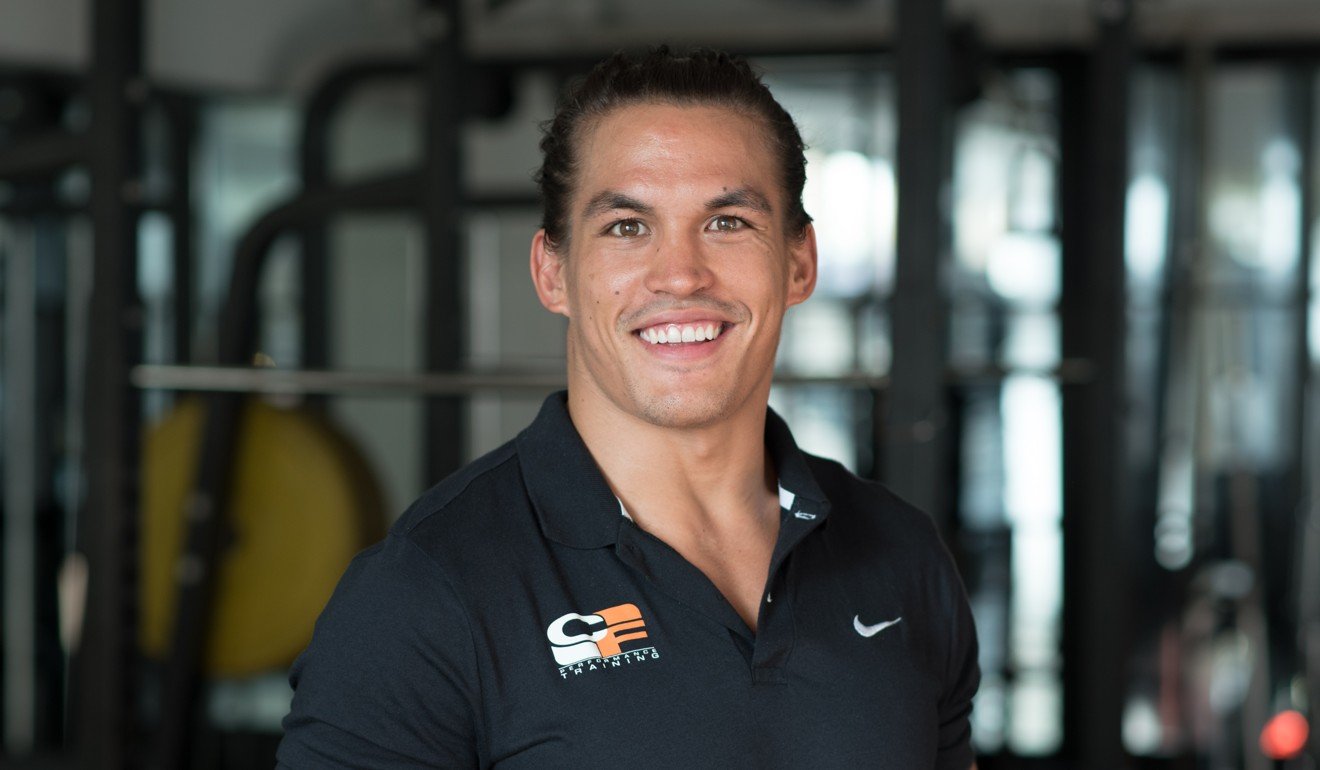 China's CrossFit explosion down to Xi Jinping and the 'lucky' alignment with fighting chronic disease
When it comes to working out, the two said "active recovery days" are crucial to their success. Haynes takes two days off a week where he does exercises like swimming or working on a low impact cardio machine. Then when he's on, it's two hard workouts, one in the morning and one in the afternoon. Campos said she is quite similar and they both rank sleep incredibly high on their priority lists.
Watch: CrossFit workout with Hong Kong's fittest brothers, the Haynes boys of Coastal Fitness
Campos said the goal for everyone does not have to be a CrossFit athlete. In fact, most of the people she trains just want to achieve a better quality of life through fitness and diet changes.
"Everyone starts somewhere," said Campos. "(CrossFit boxes) should be a place where everyone can come to de-stress and focus on yourself and your health and have fun and make friends."
Haynes added: "Sometimes people get this idea in their head that it's all buff people with their shirts off, sweating all over the place and loud music and crashing weights."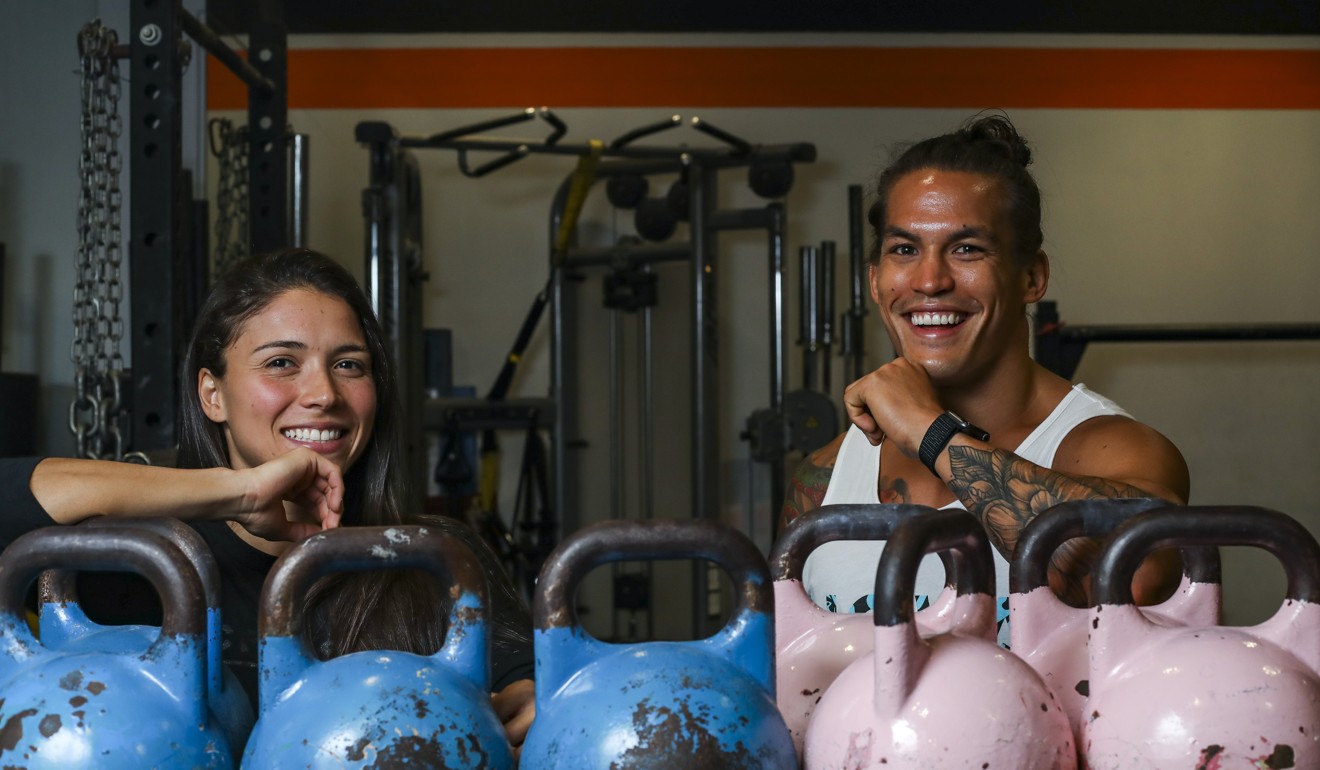 CrossFit workout with Victoria Campos, Hong Kong's fittest person and 2019 Games hopeful
Haynes said part of being a good coach is recognising that everyone who walks into the gym has a different goal and a different mindset.
"The most important part is finding somewhere where you feel comfortable. If you walk into a place and feel extremely uncomfortable right away, your not going to want to spend four or five days a week there."