Max Ma said the Asia CrossFit Championship has been the best, and worst, thing for him and fiancée Carrie Yan.
The 26-year-olds, who started the China Invitational in Shanghai three years ago, a CrossFit style competition, found organising the tournament put a serious strain on their relationship, almost forcing a break-up.
"To be honest, it was hard for the first year," said Ma, who runs the One Nation CrossFit affiliate gym in Shanghai. "We had no idea where this was going and we weren't used to working together. We had a lot of fights and she swore she would never work with me again."
Yan, who is a senior project manager for CrossFit Inc. in Shanghai, said the logistical challenges were almost too much for the young couple.
No, CrossFit isn't a 'religion' or a 'cult', and it's not 'dangerous' – so why does the media still hate it?
"When you are in the working zone with your partner too long, you get used to working mode, where you will always be serious about everything, and you will talk to each other in a different tone. One night I was asking myself, how long has it been since I said, 'I love you' to him and talked to him like a couple."
After the first year, although the competition was a resounding success as foreign venture capitalists came on board for future funding, Ma said the two were having serious trepidations about putting it on together again.
"We sat down and had a long talk about the situation and set a lot of rules on working together. Then we did it again."
Unbeknown to Yan, Ma also had a plan. After they wrapped up the first day's events and were cleaning up, he jumped into action.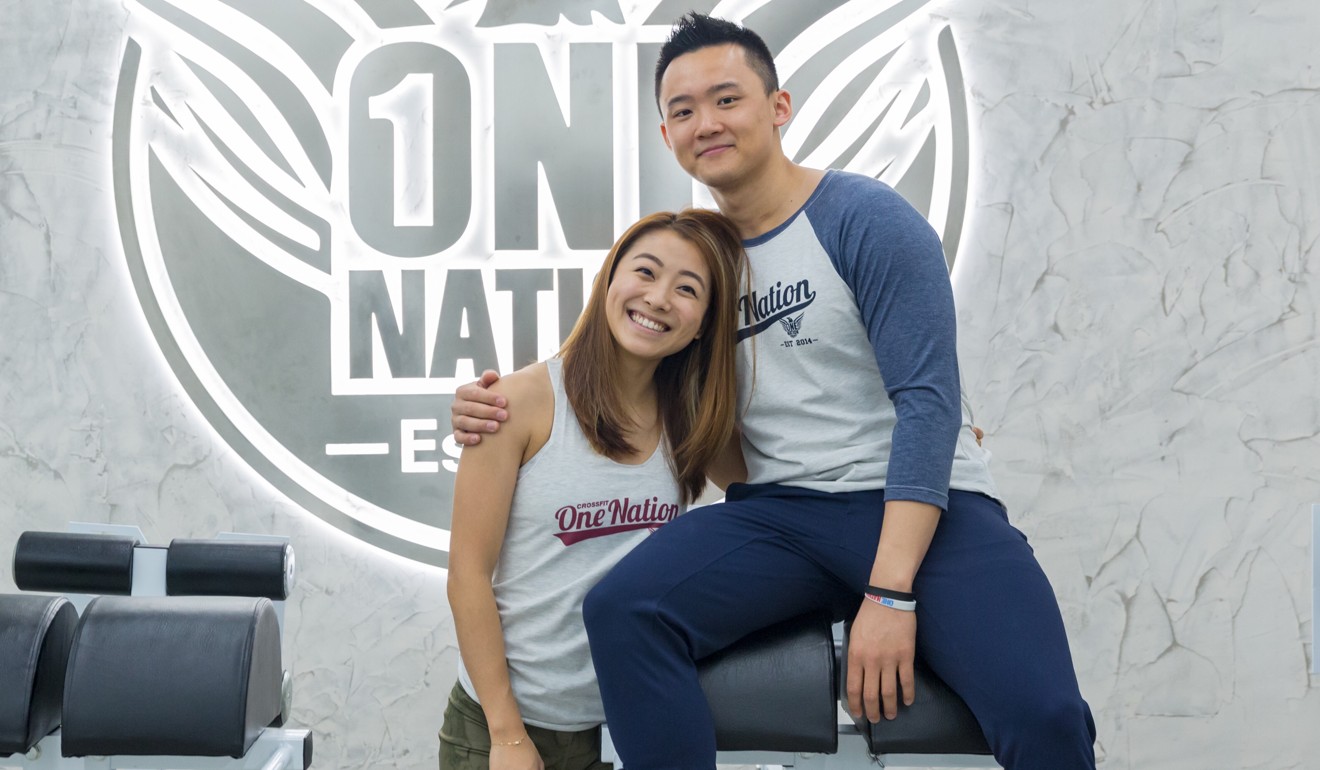 CrossFit Open 2019: Workout 19.1 – what is the week one workout and how do you win a place at the CrossFit Games?
"When everyone left the venue after the first day, we were super tired and the crew had taken off, too. She was still walking around and making sure all the stickers were in the right place and the floor mats were lined up. I was picking all the trash out from the spectator stands and I saw her in the middle of the floor doing the same thing. So I just walked up to her and proposed to her right there. At that moment, all I thought about was, 'I don't want to put on a show in front everyone, I just want to marry my best friend.' "
Yan said she was unprepared, both physically and mentally.
"When he proposed, I was really surprised. I was about to cry, like tears of joy, but I didn't drink water for the whole day, so no tears came out," she said with a laugh.
The two, who went to the same high school, starting spending time together again a few years ago as Ma was coaching her, given his US collegiate swimming background. But initially, Ma said Yan was unimpressed with his credentials and methods.
"It didn't work. She said I was the worst coach on the planet. So I went to search for coaching certificates and seminars."
2019 CrossFit Open: Hong Kong's top athletes reveal diet and exercise secrets ahead of online competition
Ma, who is now a Level 1 certified CrossFit coach, was also planting the eventual seeds for this year's event. His gym in Shanghai has affiliation with CrossFit gyms in the Boston area, and in 2018 he took a call from Greg Glassman, the founder of CrossFit, who wanted to turn the couple's China Invitational into the Asia CrossFit Championship, one of 2019's 'sanctionals' which grants tickets to the CrossFit Games.
The event will take place at Luwan Gymnasium, in the Huangpu district of downtown Shanghai, which has a capacity of about 3,500. Yan estimates there will be about 300 athletes competing in the men's, women's and team elite categories.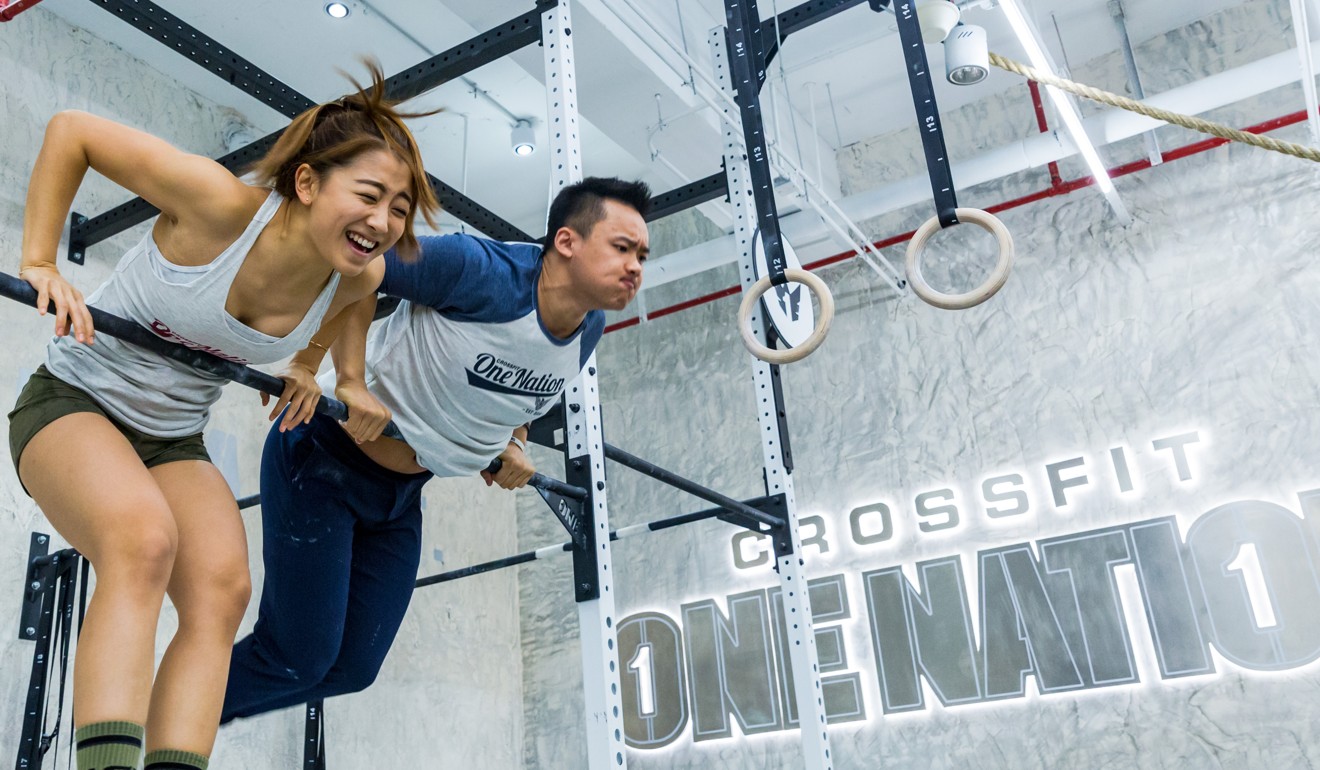 CrossFit founder Greg Glassman on transgender policy, China expansion and its new rules
Ma said they are in talks with Facebook Live to stream the event online as well as through some local Chinese-based platforms. There are about 20 CrossFit affiliates in Shanghai and 160 across the country.
So, have Ma and Yan worked out their professional differences? Ma said it's definitely been a labour of love.
"This year has been the most challenging year so far. But it has also been the smoothest one. I had the same conversation with her on working together again. We are doing what we love on a daily basis and doing it with the people we love. How can you not take that?
"Our story with the Asia CrossFit Championship almost broke us apart, but it also brought us together."