They've had the benefit of being training partners but for the first time we got a clear look at who would win a straight shoot-out between "Fittest on Earth" duo Mat Fraser and Tia-Clair Toomey.
American Fraser is three-time defending men's CrossFit Games champion; Australian Toomey is the two-time defending women's champion.
They share almost identical records at the Games – in their first four years in Madison, Wisconsin, they finished second, second, first and first, while Fraser also had a first place in his fifth year.
Their dominance has been unrivalled as they go about creating dynasties. But just who is better?
Organisers decided to put that question to the test at the live announcement for the CrossFit Open's 19.5 workout.
In front of a big crowd cheering them on, Fraser and Toomey performed the descending workout of 33-27-21-15-9 reps of thrusters (95 pounds/43 kilograms for men, 65lbs/29.5kg for women) and chest-to-bar pull-ups.
CrossFit Open 2019: What is Workout 19.5?
On the six occasions they had done thrusters before in the CrossFit Open, Fraser had the better score each time.
But this was the first time they competed against each other – and Toomey came out hot to lead from the start.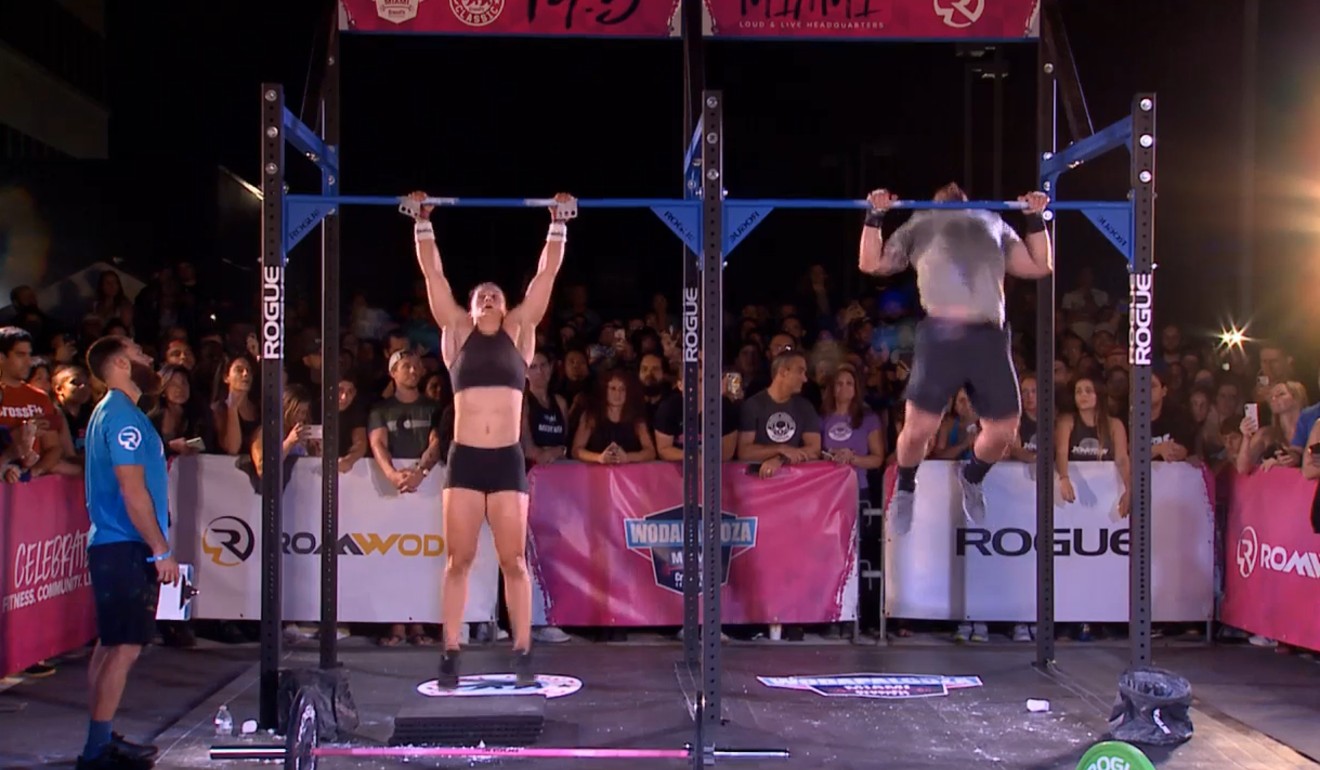 Fraser kept his focus though and found another gear, opening up an 18-second lead over Toomey heading into the round of 15.
The 29-year-old didn't look back and threw down the gauntlet to the rest of the men's field, setting a time of six minutes and 53 seconds – good luck to anyone who wants to try and beat that.
Toomey finished in 7:48, 55 seconds behind Fraser but still the fastest woman so far. She was more than two minutes ahead of the time set earlier on Thursday night in Miami by Brenda Castro (9:56), who beat Lea Schmidt (10:38) to win Mexico's National Championship.
Tia-Clair Toomey: CrossFit's 'Fittest Woman on Earth' talks training and being a two-time champion
"It was a lot of fun, as soon as I got asked I said yes without hesitation," Fraser said afterwards. "When I found out Tia was coming, it knew it would be a good time and we'd push each other."
Toomey has joined Fraser in moving to Cookeville, Tennessee with her husband and coach Shane Orr to train.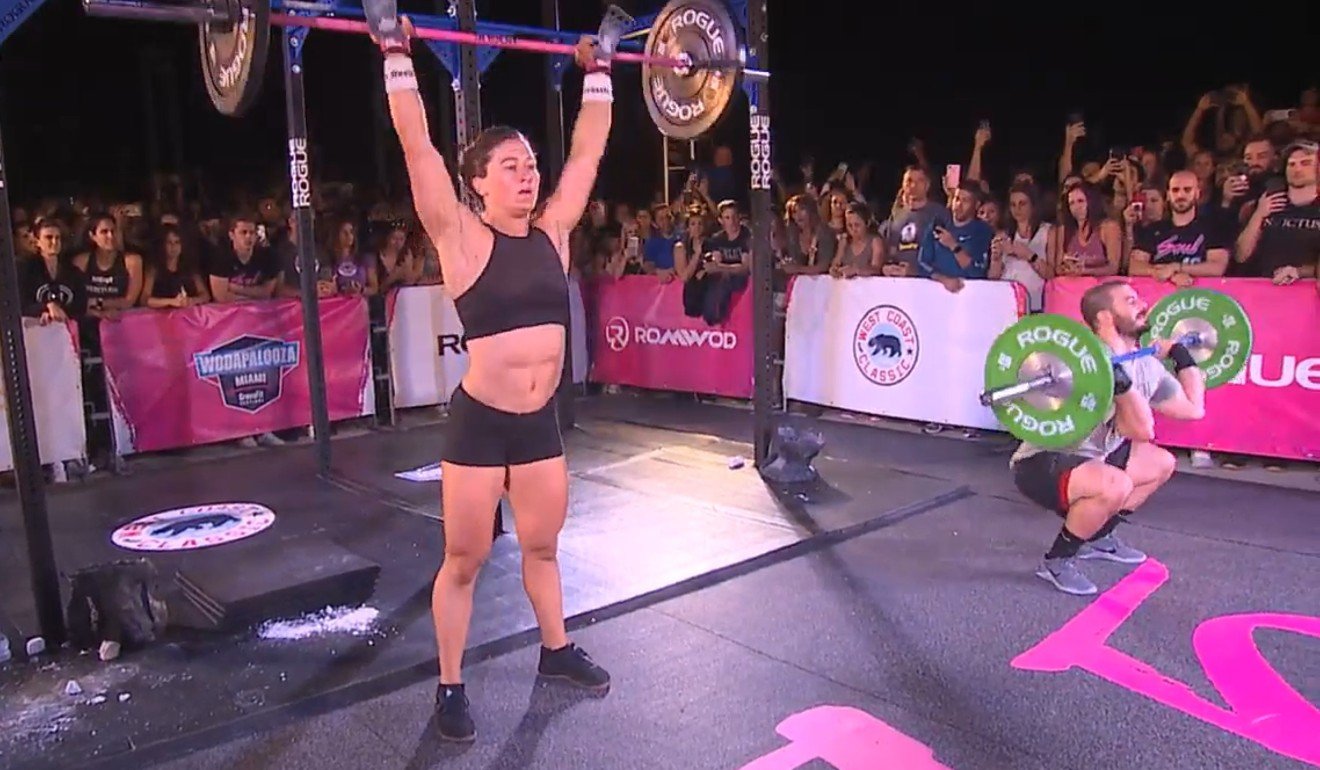 It's probably bad news for the pretenders to her throne, who were already struggling to keep up.
"It's definitely a huge positive, that's for sure," Toomey said.
Fraser secured an invite to the 2019 CrossFit Games by winning the Dubai CrossFit Championship in December. But he's cruising towards victory in the Open for good measure – he already had a healthy lead at the top of the standings heading into 19.5.
"I was just going by feel, I didn't know if I would need sets of three or sets of two," he said, through heavy gasps. "I was planning on sets of three on the chest-to-bar and then just decided to go with two. But I just made sure to manage the grip."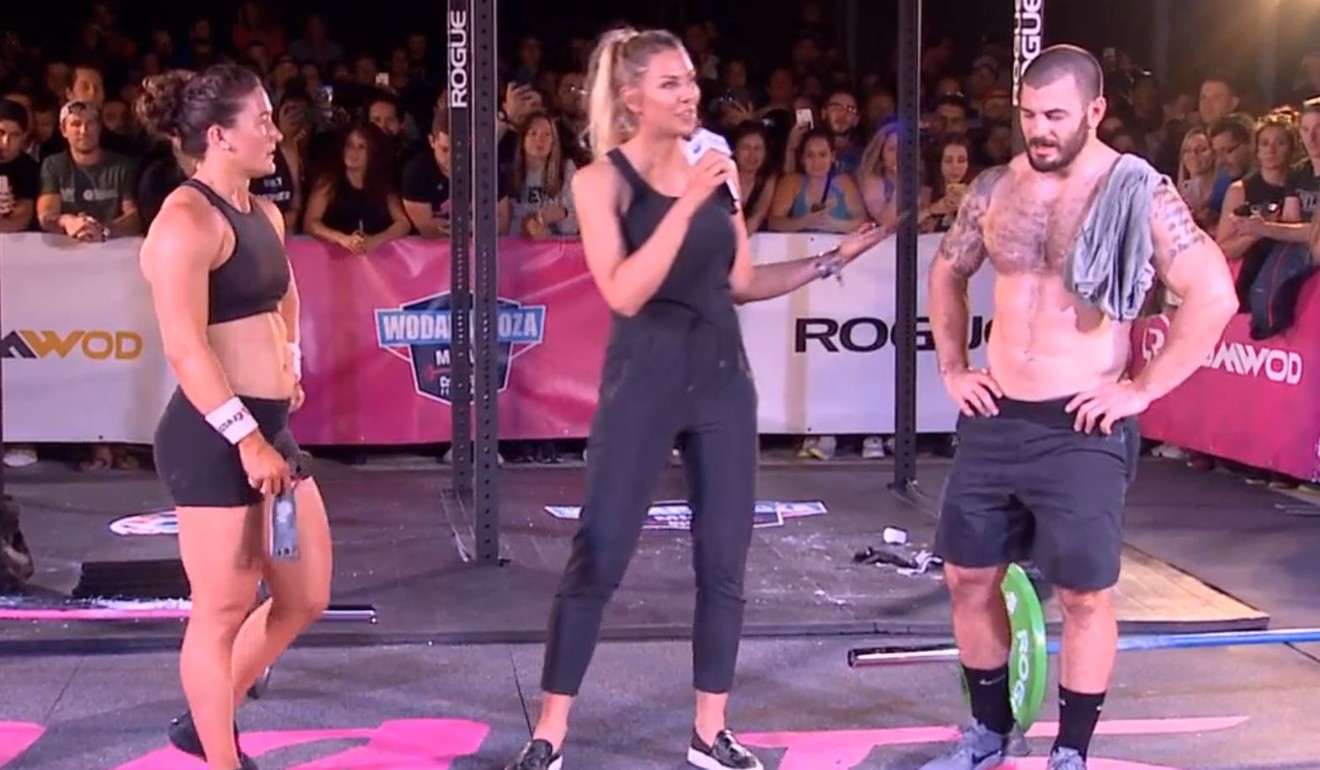 Toomey's performance in 19.5 puts her up to eighth in the Open, but her place in Madison is already secure thanks to her victory at the Wodapalooza CrossFit Sanctional in Miami earlier this year.
"I think I went out a little too hot actually," Toomey said. "But I definitely stuck to the game plan. Maybe not towards the end, I was dropping off a little bit more ... sorry Shane!
"But Matt and I spoke about it beforehand, definitely saving your grip at the beginning is super important for the back end of the workout."
The top 20 male and female athletes in the Open qualify for the CrossFit Games, as well as each country's national champion, and the winners of each "Sanctional" event.