Beijing's Dabai Yang admitted he was a bit nervous on Saturday before taking part in the team competition at the first Asia CrossFit Championship – and it had nothing to do with the competition.
Yang, 32, is here from Beijing with Team Black, who finished 36th on day one, and after the team's second event, he got down on one knee in front of the crowd at Luwan Stadium in Shanghai and proposed to his girlfriend, Serena Shen.
Asia CrossFit Championship: live stream, leaderboard, highlights and results from Saturday's workouts in Shanghai
It was much to the delight of fans who hooted and hollered loudly. Yang said he got the idea in his head about a month ago, and decided to propose to Shen, in a fitting setting as they are both CrossFit athletes from China's capital city.
Shen, 33, who is here volunteering but has to return to Beijing on Sunday, was visibly surprised by the proposal, and, of course, said yes.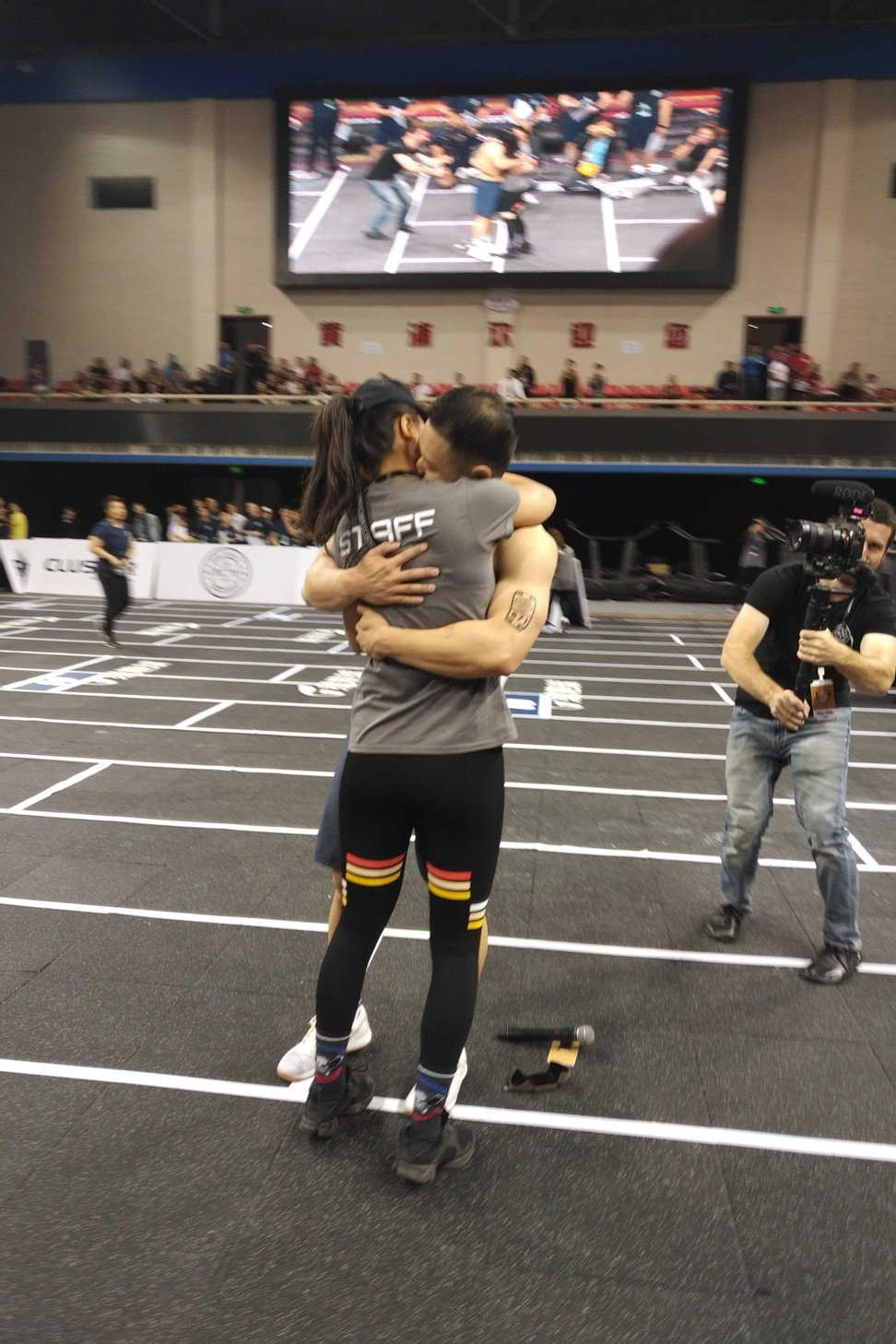 Yang said he was glad she did. "Abso-f******-lutely," he said. "I'm very happy."
This is not the first time there has been a marriage proposal at this event. Max Ma, who co-founded the China Invitational, which is now the Asia CrossFit Championship, proposed to Carrie Yan two years ago at the same spot, although it was after the day was over and they were cleaning up.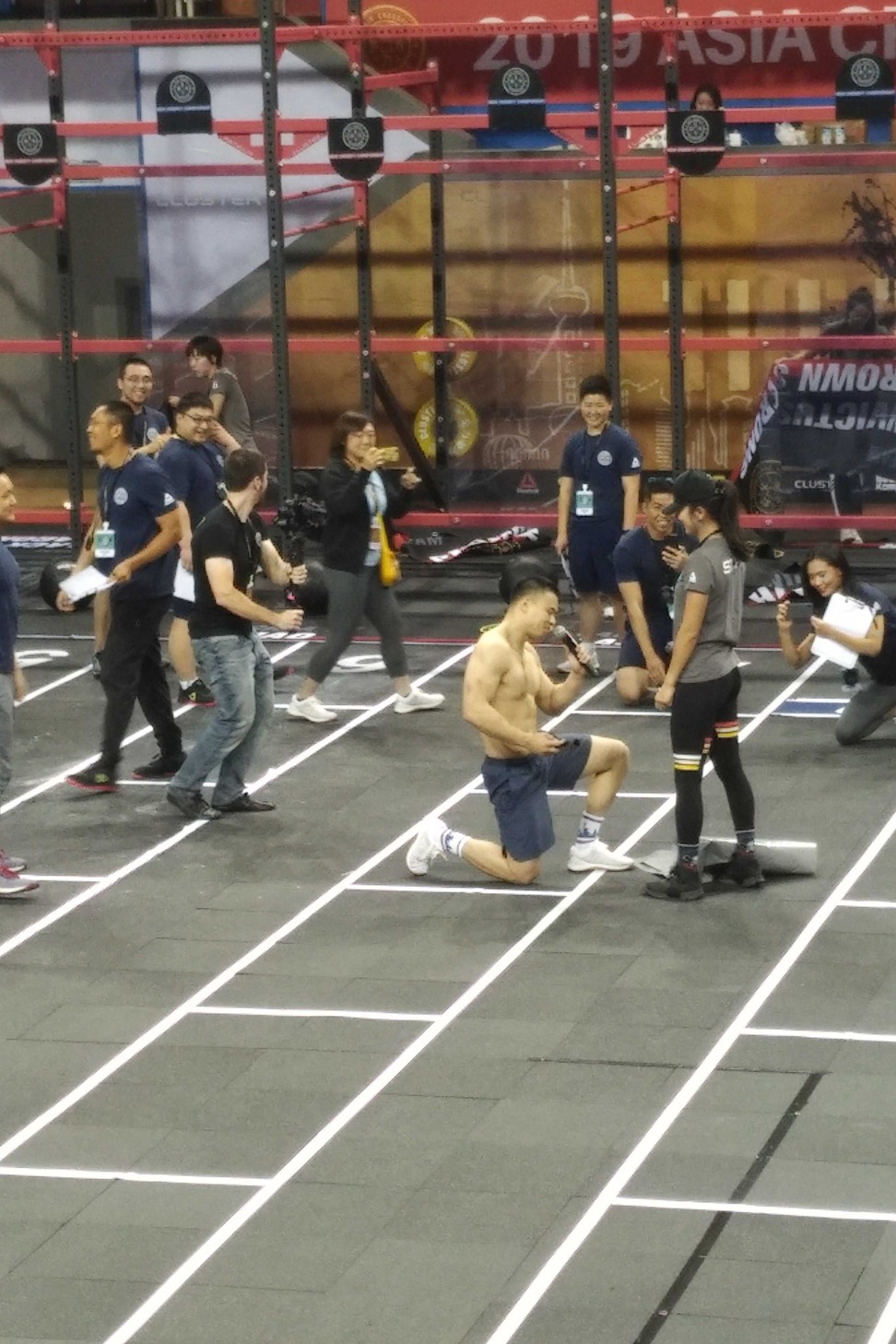 Ma said he was similarly nervous in an interview with the Post.
"When everyone left the venue after the first day, we were super tired and the crew had taken off, too," he said.
"She was still walking around and making sure all the stickers were in the right place and the floor mats were lined up. I was picking all the trash out from the spectator stands and I saw her in the middle of the floor doing the same thing.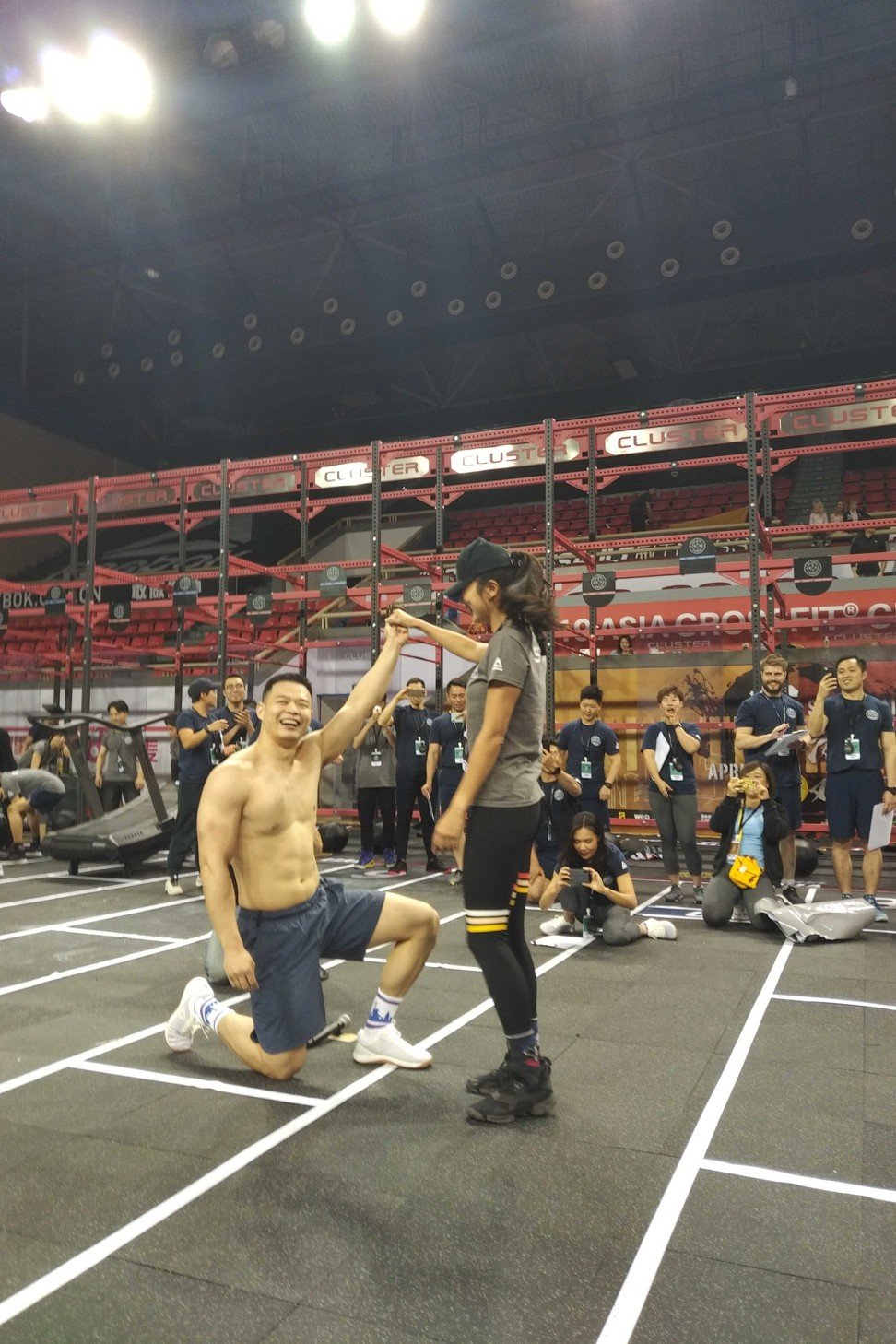 "So I just walked up to her and proposed to her right there. At that moment, all I thought about was, 'I don't want to put on a show in front everyone, I just want to marry my best friend'."
Yang said he had trouble focusing on his last event as he was thinking about proposing the whole time.
"Yeah, today I was really nervous all morning," he said. "But now I'm fine."