Dana Paran winning hearts at Asia CrossFit Championship for overcoming serious setback
After a nasty fall destroyed her left foot, North Carolina native entered as an adaptive athlete in CrossFit
Now back to regular competition, she said the goal is to find her best, regardless of how she's viewed or categorised
One look at American Dana Paran's left foot, and its clear this is more than an injury for the CrossFit athlete.
Paran, 23, who hails from North Carolina, has multiple plates in her foot and some nasty scars. The Cobra Command CrossFitter sits seventh in the women's division, but some disciplines prove quite difficult given her physical situation.
"Half my foot is metal, and running is pretty awkward."
Back in 2017 at her old gym, Black Fly CrossFit (who helped her come to Shanghai), which is in Marquette, Michigan, Paran had a nasty fall from a peg board, missing the landing platform entirely.
"I hit a couple of assault bikes and landed inverted," said Paran, who competed in weightlifting for Northern Michigan University and Team USA. "I dislocated my heel out, the heel was clean but it shattered my talus [anklebone], so normal flexing is out of the question and I can only wiggle [my foot] a little bit. I can't invert at all."
She also noted the injury slows her down at airports.
"I may or may not set off a few metal detectors. I kind of joke about it, that I'm bionic."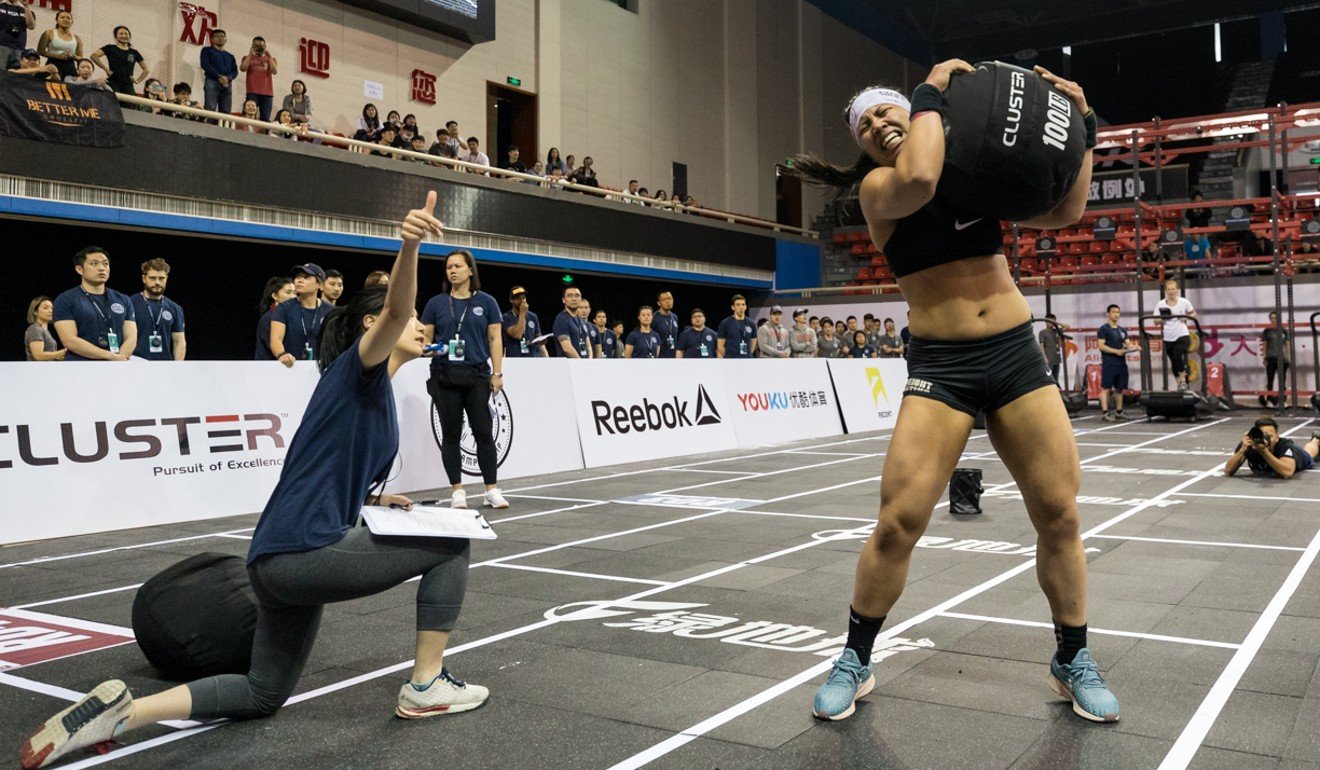 Paran, who is currently a coach at Cobra Command (she has her L1 certificate), a CrossFit box in Basehor, Kansas, said her original sport was basketball as she pursued a D1 scholarship at Appalachian State University. After burning out, she resorted to bodybuilding until she discovered CrossFit in December of 2015. Paran said initially she wasn't sold on the sport.
"I think I may have made fun of it. But then I would see CrossFitters going up and down the road. And so I just dropped in one day. And the next day I went back to bodybuilding and I thought, 'Oh my God this is so boring.' And so I went back to CrossFit and never looked back."
Paran caused a little bit of controversy earlier this year during the online qualifying stage of Wodapalooza in Miami. Paran enrolled as an "adaptive athlete" but drew the ire of some on social media given her athleticism.
"I cleaned like 200 pounds, and it was way over what the other adaptive athletes were doing. And I got a bit of s**** because I don't really look like an adaptive athlete."
Watching Paran compete, its pretty clear she has a serious hurdle that regular CrossFit athletes don't have to worry about. When she moves from discipline to discipline, its clear she has to adapt to what is a rebuilt left foot that is nowhere near normal.
"I can't run very fast. Some things I just can't do, like squats."
Paran decided to return as a normal competitor here at the ACC, and said she has received support from various communities.
"A lot of good people were reaching out to me, saying 'You're still an adaptive athlete.' So that was pretty cool."
Paran said the goal is to have fun and try to find her best as a competitor, and here in Shanghai she's become a crowd favourite (winning her heat in dramatic fashion twice) for overcoming adversity and what is a pretty gnarly, and impressive, permanent injury.
"Adaptive or not, I'm just here to compete."