In the end, it all went according to plan at the first-ever Asia CrossFit Championship.
Canadian Brent Fikowski, who made his intentions clear earlier this year that he would use the ACC to book his ticket to the 2019 CrossFit Games, put in a clinical performance to claim top spot.
Fikowski, 28, only lost one event out of six and cruised to the win, booking his ticket to the 2019 CrossFit Games. Last year he came fourth, and Fikowski, who showed little emotion all weekend, finally let loose on a starting block after the final event, smacking the pillar off in what was a pretty clear sign of excitement and release.
"It's been a really challenging couple of months," said Fikowski. "This is the first time I've been a full-time athlete these past few months and with that comes more pressure internally and externally. I made the choice to make this my livelihood and with every week, every day, every year you just kind of keep layering these levels of dedication, and it doesn't get easier, it just gets harder."
Fikowski, who will look to challenge three-time defending champion Mat Fraser for his crown, faced some stiff competition at the ACC. Zeke Grove of Australia stole one event on day two, while Josh Woodhull, who ended up second, kept pressure on Fikowski with each passing event. Hong Kong's Ant Haynes, who lined up beside Fikowski all weekend, took third.
Fikowski said it's been an emotional roller-coaster for him given this was basically his only shot to qualify for the Games as he finished 184th in the CrossFit Open and logistically would have been in tough to find another Sanctional to compete in.
"So to finish on a good note, and it's the culmination of a lot of really hard months when you feel pretty lonely, so yeah it's good to have that ticket back. And a lot of things this weekend didn't go as well as I wanted and there's a lot of things I need to do to get better, and so it's pretty satisfying to be done."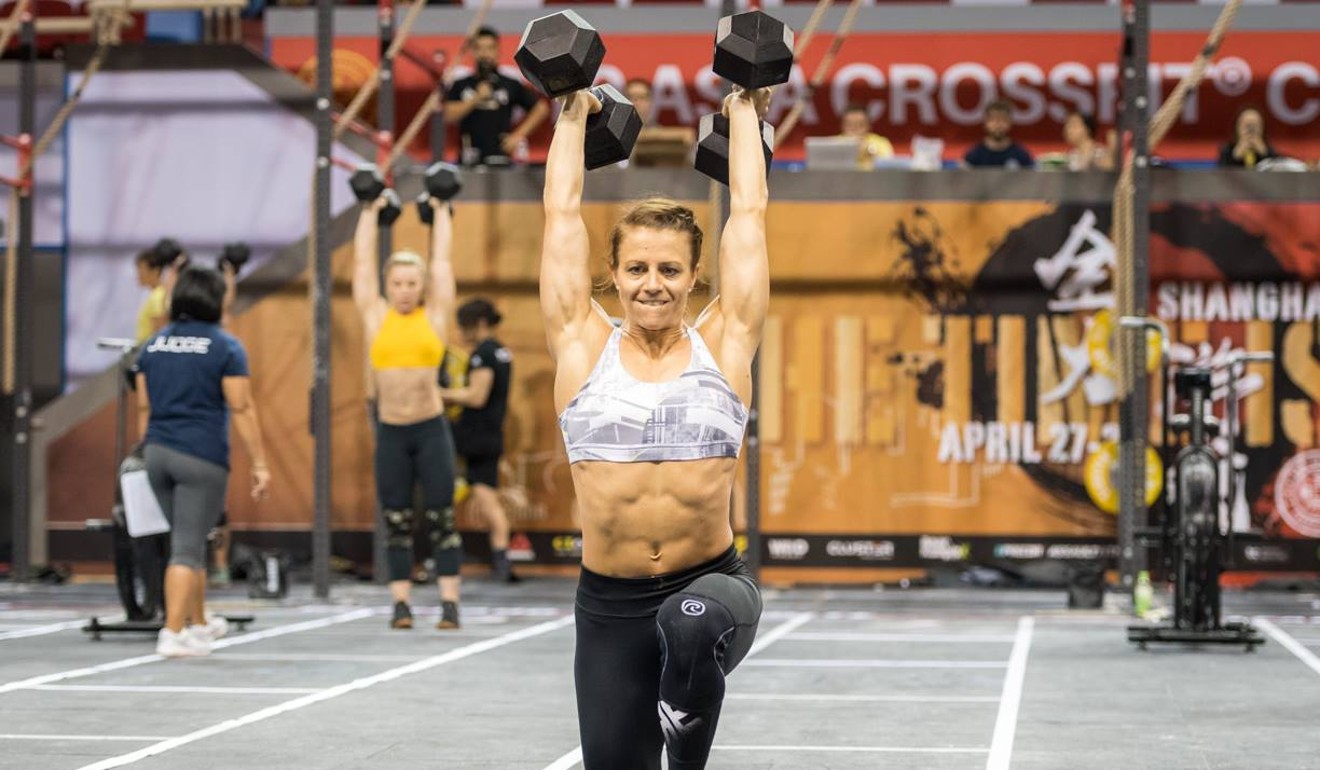 Kristin Holte of Norway won the women's event, although she has already booked her ticket to the CrossFit Games via country representation (pending verification). It was announced during the award ceremony that Iceland's Eik Gylfadottir, who came second, would get the invite to the Games. Holte, who said the ACC was "me versus me" in an interview before the competition started, also said she was "fighting the demons in her head" after the first day of competition.
"There definitely were some demons in my head this weekend but in some events I was able to push them away, and keep on going, and other events I had to discuss a little bit with them. And some of them they won a little bit."
As it happened: Asia CrossFit Championship -- leader board, highlights and results from Monday's workouts in Shanghai
Holte, who finished seventh at last year's Games, which takes place every August in Madison, Wisconsin, surrendered two events throughout the weekend, to New Zealand's Alethea Boon (who finished third) and American Dana Paran, who took the final event of the tournament. Regardless, Holte said she learned a lot about herself in competition mode this weekend and will now turn her sights to the Rogue Invitational in Columbus, Ohio, which takes place from May 18-19.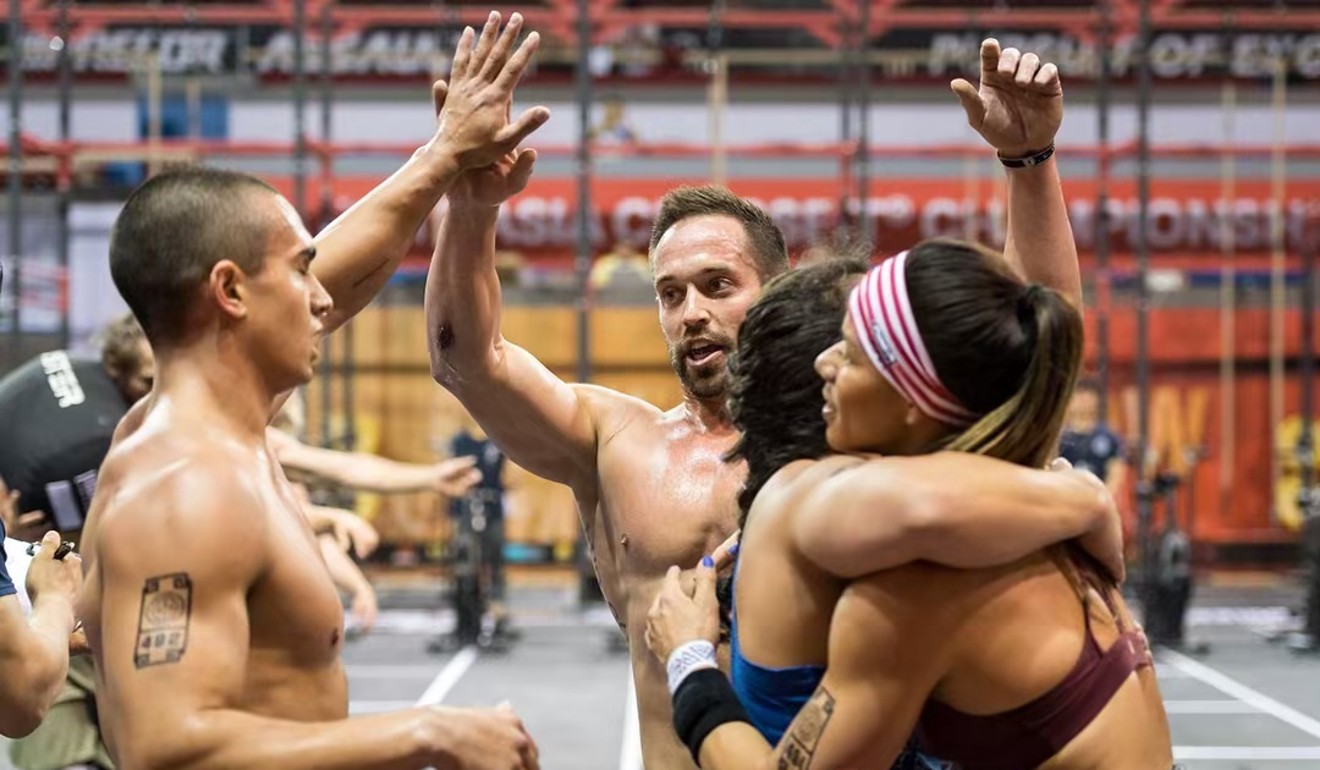 In the team event, Rich Froning and his Mayhem Freedom team, which also includes Chyna Cho, Tasia Percevecz and Dre Strohm, booked their ticket to the 2019 CrossFit Games in convincing fashion.
Froning said he was pleased with his team's performance, and of course, there's always room to improvement moving forward.
"There's always things to work on, but I think it went as well as it could."
Froning said travelling all the way to China to book their ticket definitely presented a few challenges for his squad, but had to happen. Mayhem Freedom had a slip up as they finished fifth at Wodapalooza in January in Miami, and brought in Cho in an attempt to up their chances of winning.
As it happened: Asia CrossFit Championship -- leader board, highlights and results from Saturday's workouts in Shanghai
"Thirteen hours off [between days], after a 16 hour flight and we've been in a couple of different AirBnB's here, so not extremely happy with that part, but extremely happy with how our team performed."
Froning said regardless, they can now take a quick breather before another Sanctional, and then set their sights on the big dance.
"We're going to be heading to Rogue, so we'll do that and then after that we'll take about two or three weeks to not be stressed out about a competition. And then the first of June we'll crank it back up again."
The team leader board was rounded out by Team Invictus Grown Strong, Torian Black and Project X.