Born and raised in Jakarta, Indonesia, Citra Ramaniya had to move more than 11,000km to find and fall in love with CrossFit.
The 36-year-old, who will become the first woman to represent Indonesia at the 2019 CrossFit Games, hails from a family of athletes. Ramaniya was a professional swimmer for the Apnea Diving Club and was Indonesia's top fin swimmer from 2006-08.
"I started swimming professionally when I was 17 and switched to fin swimming when I was 20," said Ramaniya, who speaks English, German and Indonesian. "I actually trained in China with some of the Chinese athletes back in the day. When I retired from fin swimming I went to Germany to continue my studies."
Ramaniya moved to Germany in 2008 to start her master's of science and information technology at the Kiel University of Applied Sciences. Ramaniya, who also holds a bachelor's degree in computer science from Universitas Bina Nusantara in Jakarta, said sadly her athletic background didn't make the trip with her at first.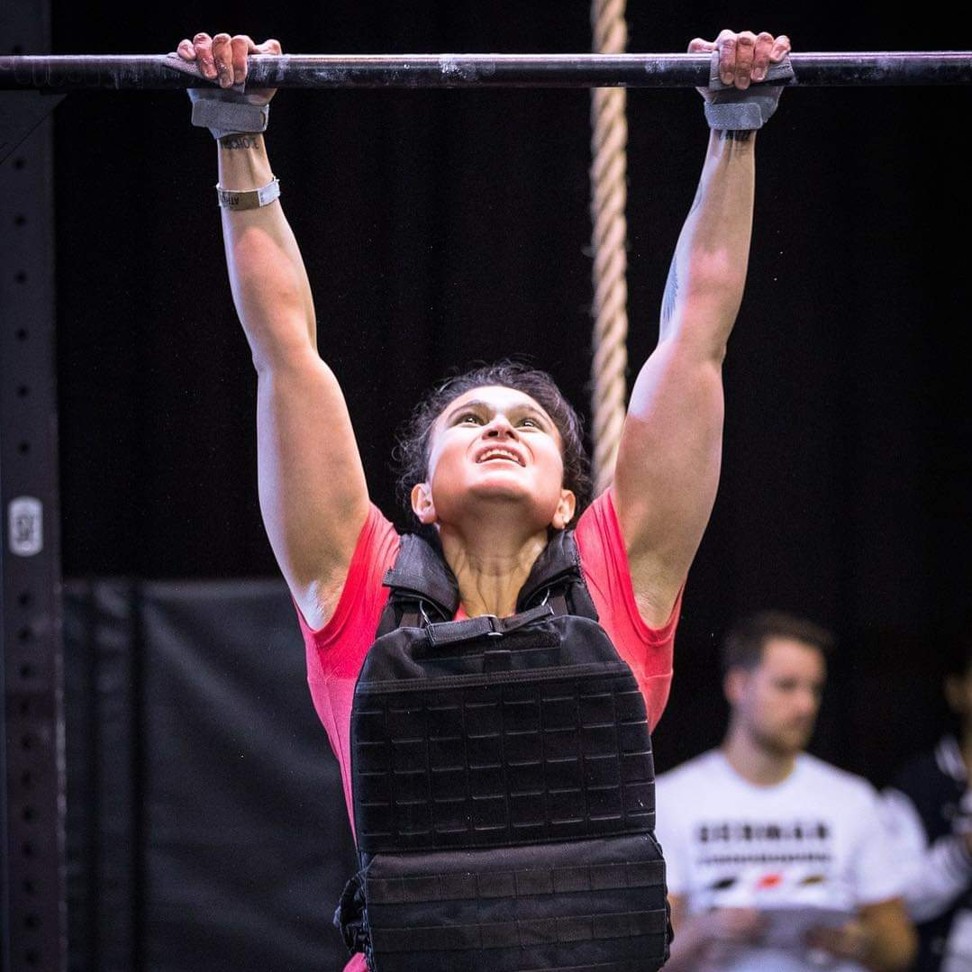 "I actually found out about CrossFit just by luck and wasn't really planning to be serious in it. So after retiring from being an athlete I wasn't doing any sports. I work sitting down all day and I had a sedentary and kind of unhealthy lifestyle. I did lift some weights at home but that was about it."
On the hunt to get off the couch and back to her previous active ways, Ramaniya contacted the nearest "box", as CrossFit gyms are known. Ramaniya said her first day at CrossFit Limburg in 2016, in the city which is southeast of Cologne and northwest of Frankfurt, was an eye-opener.
"I think in the trial session was when I realised how out of shape I was and how humbling a workout can be. I decided to sign up directly after that and I have been training there ever since."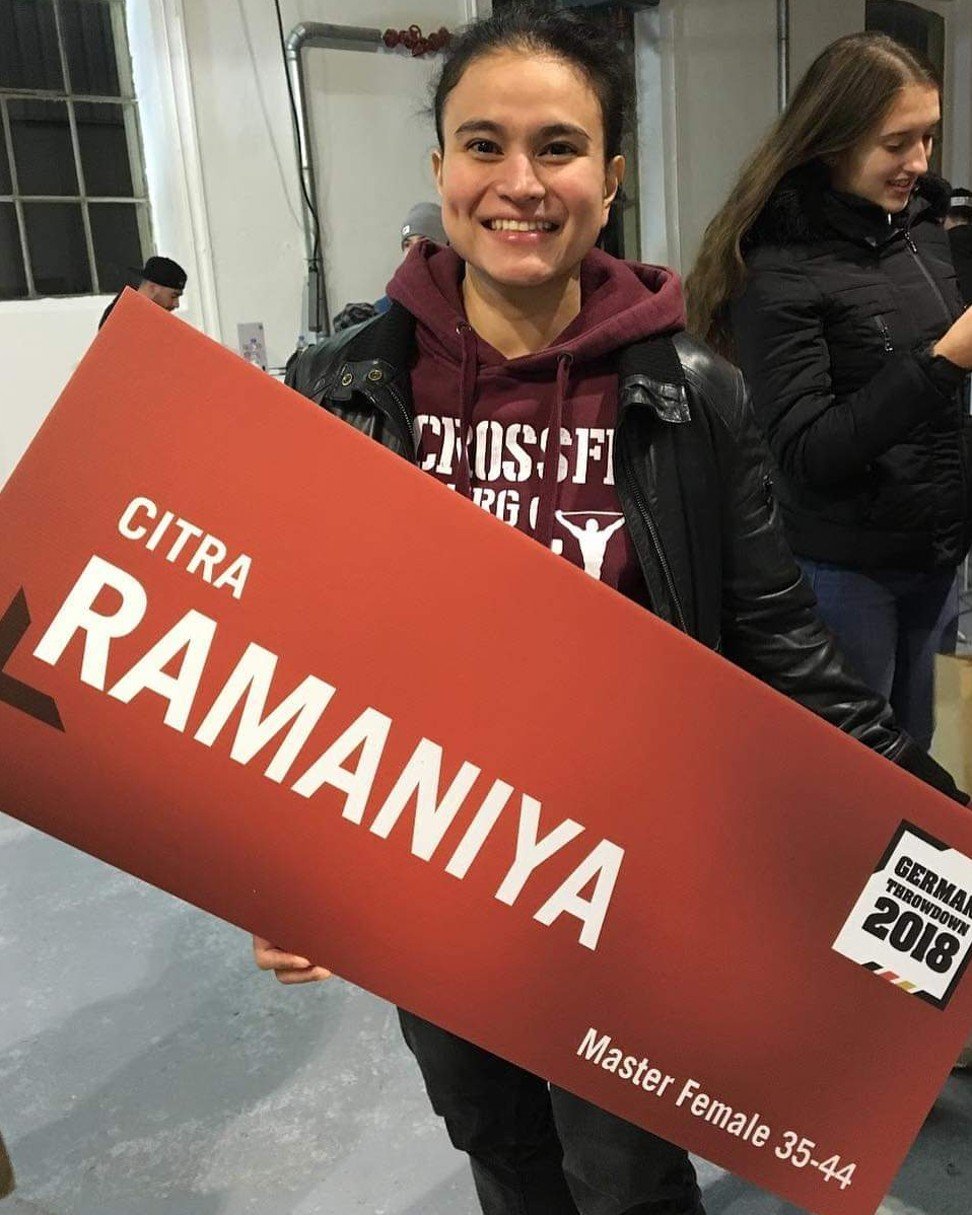 In her first foray into the CrossFit Open in 2017, Ramaniya came 148th in Germany. However, for this year's CrossFit Games which will take place August 1-4 in Madison, Wisconsin, there will be a male and female representative from each country that has an affiliate. Ramaniya, although having lived in Germany for more than a decade, competed in the Open for Indonesia and won.
"It feels really surreal," she said of getting to represent her homeland. "I know that when I am there at the CrossFit Games I will not just be competing for me, but I will also be representing Indonesia. It is always a big deal for me to represent my country. And it is not just that, every time I am competing I will be representing my box, my coach, my training programme. I don't want to let anyone down, so I really need to do my best."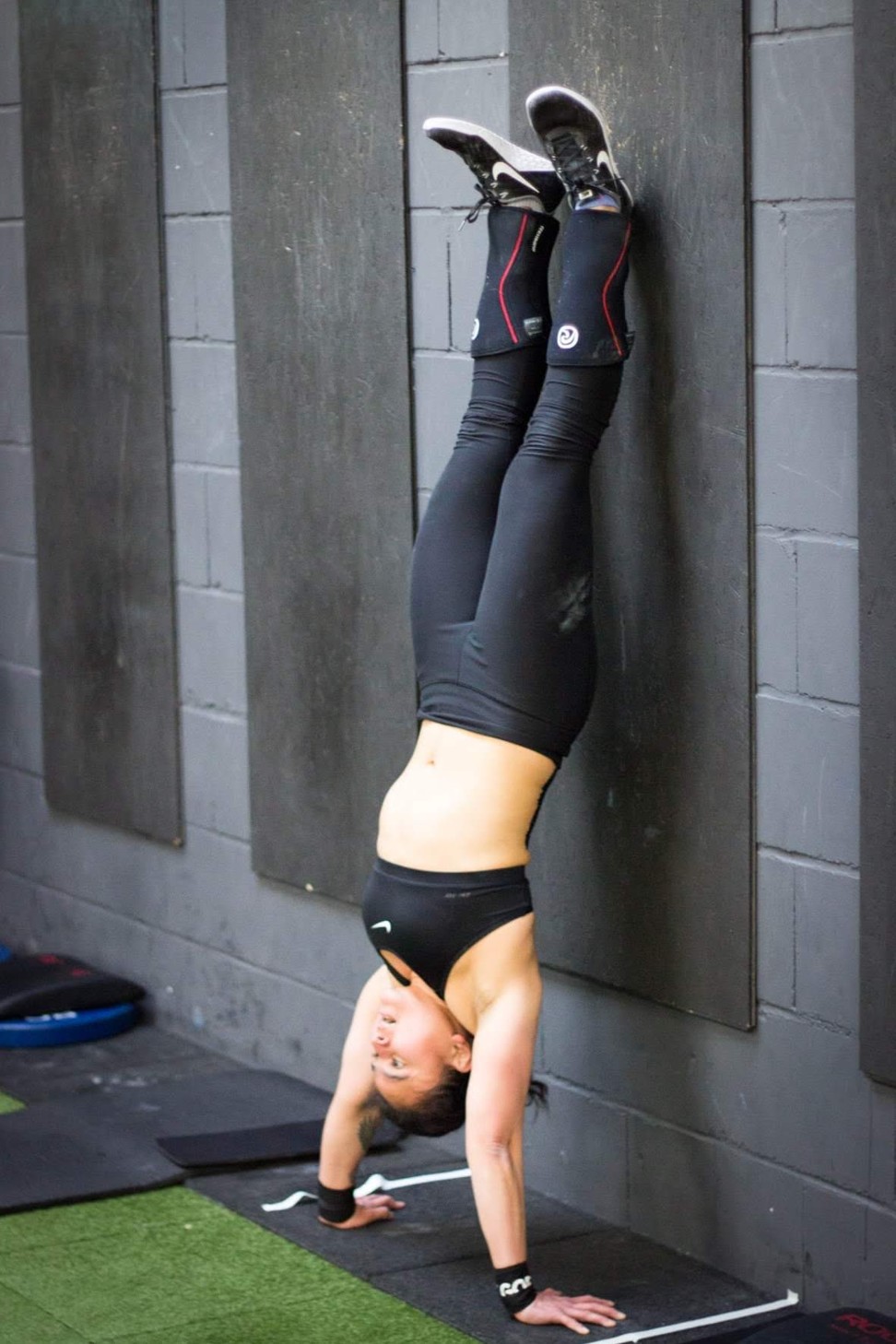 Ramaniya, who works as a software developer for a telecommunications company in Montabaur, is currently crowdfunding via GoFundMe to help pay for travel costs to the US. She noted she is applying for her permanent residency next year as Indonesia does not allow dual citizenship.
She trains two to three hours, five days a week, with an active rest day thrown in and eats a basic healthy diet, avoiding processed foods and sugars as best she can. She said she loves routine, which CrossFit is built around, and with a nine-to-five workday she can build workouts into her schedule.
The former professional athlete said she's incredibly excited about the Games, where she will become Indonesia's first woman to clock in. Of course, another emotion is naturally coming into play.
"I am also a bit nervous but, as my mom always said, 'It is OK to be nervous. It means that it is important to you. You won't get nervous by doing something that doesn't matter to you'."