When someone hears the term CrossFit these days, it's rather easy to equate it with muscular men and sports-bra clad women. For those who take the time to delve deeper into what CrossFit is about in the long run (being healthy and fit well into old age) there can be an entirely new perspective.
We're less than a month from the 2019 CrossFit Games. This is the 13th consecutive year very fit individuals from around the world will come together to decide who among them is the fittest. As the Games have grown and expanded in popularity, they've also done so in the number of divisions in which athletes are able to prove themselves.
In 2010, the fourth season of the CrossFit Games, the competition moved to a new location which allowed for the introduction of a Masters category. The following year, the Masters divisions were expanded to feature four distinct categories for men and women, grouping athletes by age in five year increments. In 2013, and then again in 2017, those divisions expanded into what we currently have, which is six divisions each for men and women, beginning with the 35-39 year-olds, and finishing with the 60-plus age division.
What's different this year is the number of athletes qualifying in each division has been cut in half. Historically, the fittest 20 athletes in each division would make it to the Games. This season, you had to finish in the top 10 of the Age Group Online Qualifier to earn the right to compete in Madison, Wisconsin, at the 2019 CrossFit Games.
The typical pattern is that there's quite an advantage for the younger athletes in each age division. It makes sense, a majority of people will feel better at 45 than 49, or 50 instead of 54. To me, the older the division becomes, the more unlikely it is for an athlete at the upper end of the age range to qualify. And that brings us to two athletes who have been mainstays on the Masters floor at the Games, and who, both at 59 years old, qualified as one of the 10 fittest athletes in the 55-59 divisions for this season.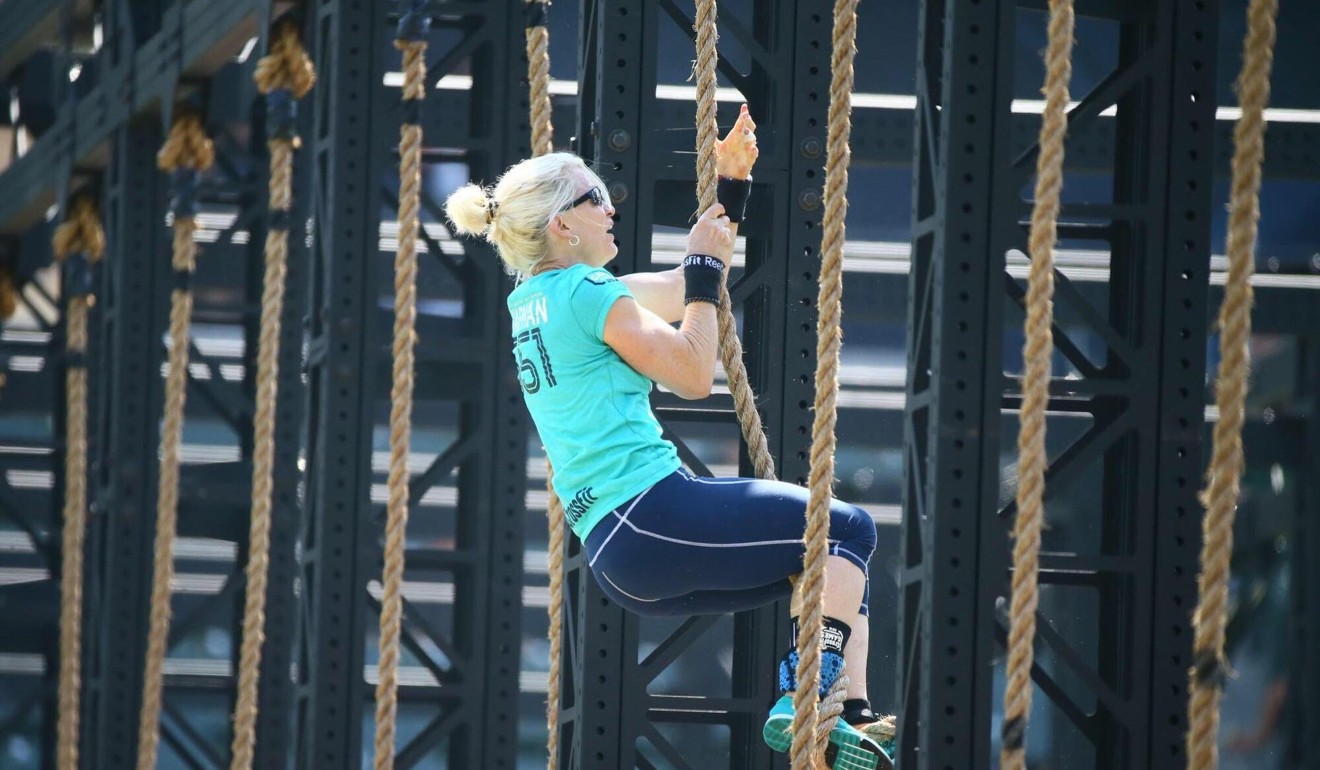 Lynne Knapman first showed up at the Games in 2011, placing eighth in the 50-55 age division. Since then she has continued to qualify for the Games in every subsequent season: 2012: sixth, 2013: fifth, 2014: fifth, 2015: second (moved to 55-59 age division), 2016: third, 2017: fourth and 2018: fourth.
And now in 2019 at 59 years old she is made it in her final season of eligibility for the 55-59 year old category.
It is incredibly hard for an athlete in any sport, of any age, to stay relevant for nearly a decade. Yet Knapman, mother to four, grandmother to one and who hails from Australia, has found a way to be fit and committed enough to both qualify and show up every year. She has yet to win at the CrossFit Games (though maybe next year as the young woman in the 60 plus category will be her moment), but even if she never does, the example she has set for women, for Masters age individuals, for all of us, is historic, legendary and masterful.
American Will Powell got a slightly later start than Lynne, making his first Games appearance in the 50-54 age category in 2013 where he finished fourth. In his second season he did something very rare, becoming a CrossFit Games champion in his last year of eligibility in that division.
In 2015, he moved up into the 55-59 category where he won the next two years. With three consecutive championships at the CrossFit Games he put himself in rarefied company (at that time only Rich Froning and Scott Olson in the Masters 60+ division had also achieved that).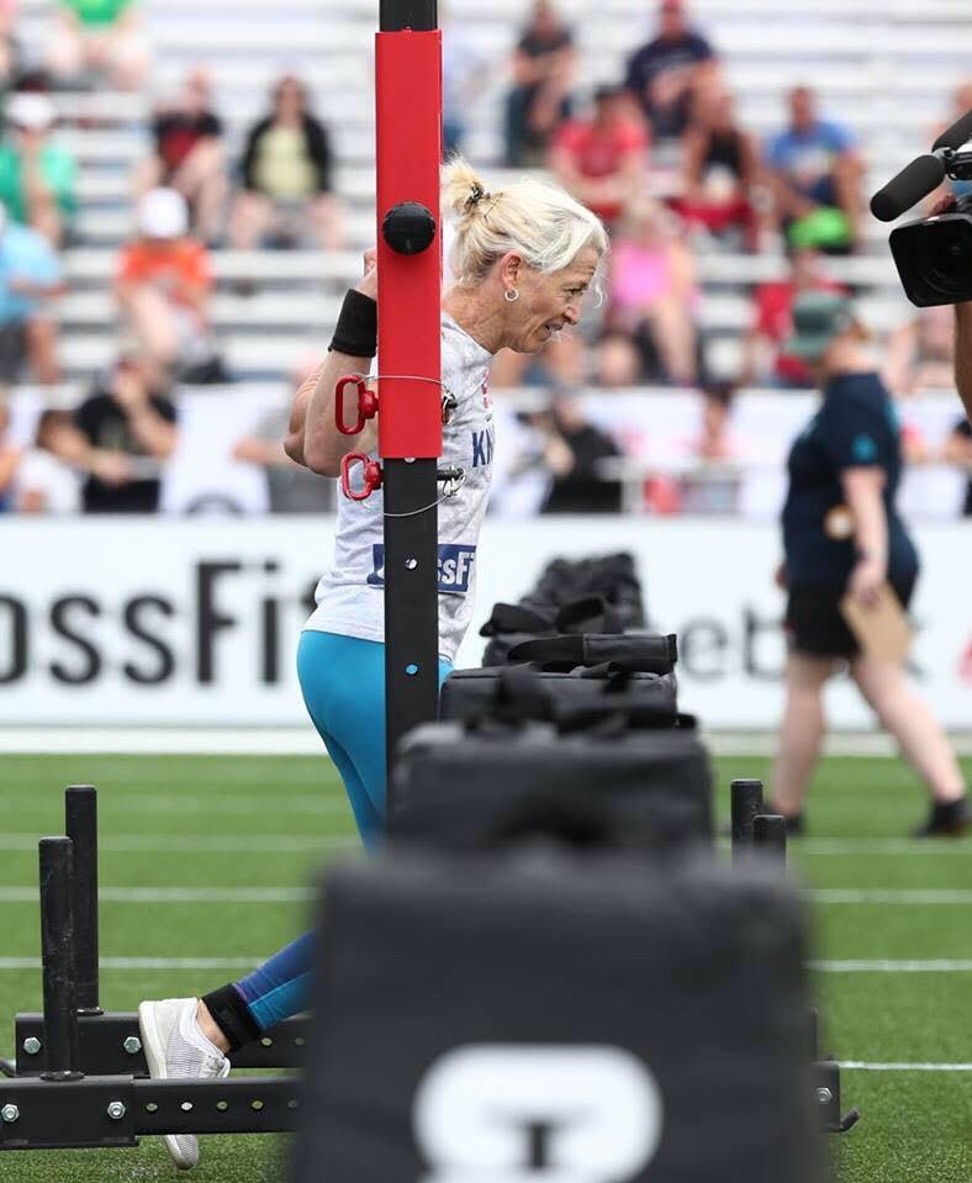 In 2017, he had his worst finish, 12th place. In 2018, he climbed back on to the podium with a third. Like Knapman, he found a way to qualify as the "old" man in his division this season. Even more impressive in Powell's case, is that the other nine men who made it this year are all either 55 or 56 years old.
I'm not sure if Powell or Knapman can podium this year competing against mostly younger competition, but what I do know is that when it comes to not just being healthy, but being incredibly fit at an older age, Powell and Knapman have written the book on being at the head of the Masters Class.