Like most of us, Kiwi Jamie Greene can credit her success to her mother.
In 2013, the 28-year-old found herself studying physical education at the University of Otago in southern New Zealand. Greene, who came third at this year's CrossFit Games, admits at that point in her life she was a far cry from her current state.
"I was playing rugby, but I was going out and partying a lot, scraping through and being pretty useless. I also worked long hours at a bar in town."
Greene's mother decided she needed a kick in the behind.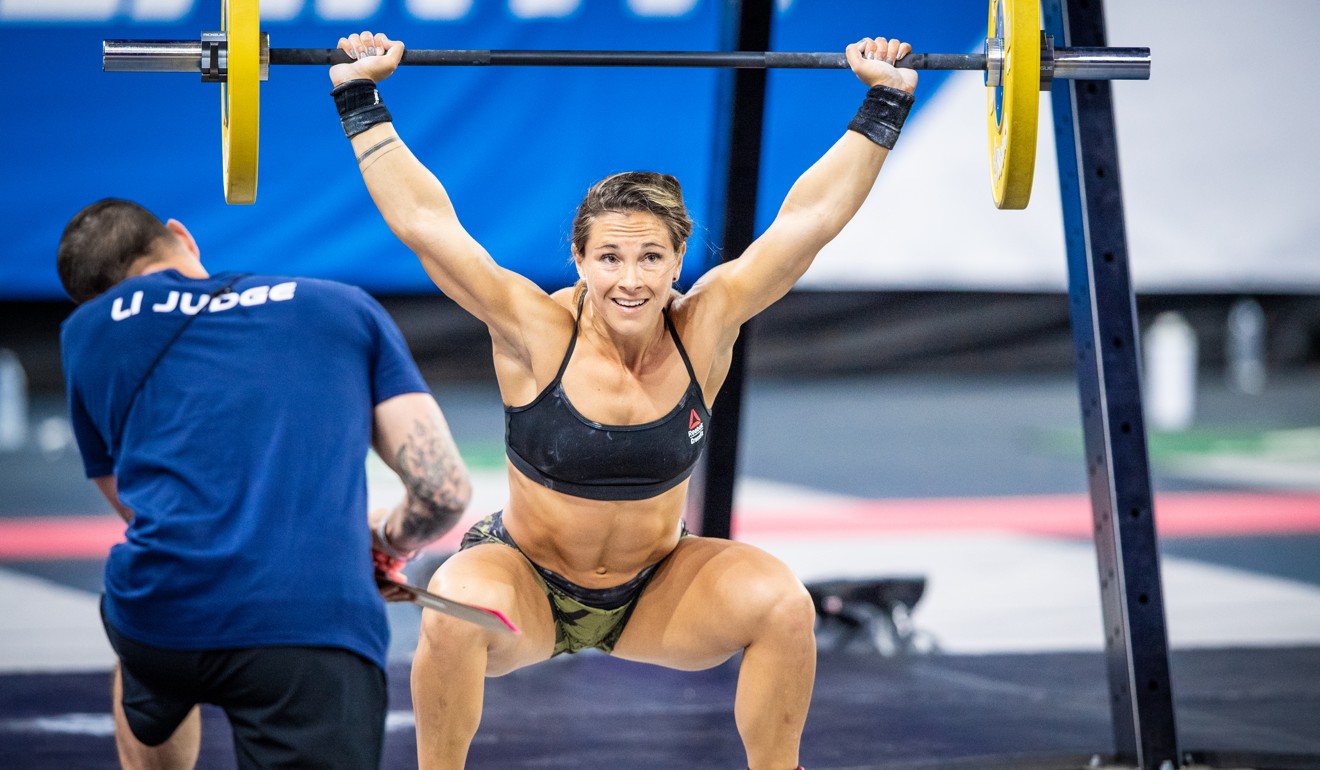 "My mom bought me a six week pass [to a CrossFit gym] as I was getting a bit lazy and maybe going out a bit much."
The former gymnast, who stands 163cm and weighs in at 61 kilograms, according to CrossFit's website, got hammered in the first workout at the "box", which CrossFit gyms are known as.
"My first class was overhead squats, which I was useless at."
The overhead squat is seen as one of the tougher moves in CrossFit, for its combination of raw power and technical abilities. Weightlifters regularly do the move in training for the snatch, and clean and jerk.
"I think I enjoyed the challenge, so I stuck at it after that," said Greene, "it definitely put me on the straight and narrow."
Zoom ahead a year and Greene found herself miles from New Zealand, as she moved to Abu Dhabi in 2014 to be a coach at Vogue Fitness, which now runs the CrossFit box Yas. Greene wasted no time in leaving and making an impression on the CrossFit community in the United Arab Emirates. Within three weeks, she took home gold at the Dubai Fitness Championship, which is now known as the Dubai CrossFit Championship, the first "sanctionals" the sport had created as a pathway to the Games.
This year's DCC will take place on December 11-14 and features a healthy contingent of the sport's top athletes vying for an invite via the tournament's online workout, including Icelandic stars Bjorgvin Karl Gudmundsson, who came third at the games, and Sara Sigmundsdottir, who has finished in the top four three times.
The UAE is known for its robust expat community, which is estimated at 87 per cent of the 9.6 million people living in the country. The UAE is also a bit of a CrossFit hotbed in the Middle East as the company lists the tiny nation as having 23 affiliates spread over Abu Dhabi and Dubai. Greene said it's been a great place to fine-tune herself as an athlete and a coach.
"It's an awesome place to live. The Emirates are so welcoming, the expats are fun to be around and everyone can learn something from someone else. I love it here and have met some of my best friends and fiancée here, so I have no complaints.
Greene also said it's been great to help teach a population base about exercise and proper eating. According to a study published in the US National Library of Medicine, obesity rates for expats in the UAE are "extremely high".
"Health and fitness is fairly new over here," said Greene, "a lot of people grow up not exercising ever in their childhood, which is new for me. So to get them into the gym, moving well and enjoying themselves is pretty cool."
The move has also been a boom for her CrossFit career as, in Greene's first appearance at the Games in 2016, she came third, then came eight in 2017, 11th in 2018. Another bronze came last year, behind Kristen Holte and Australian Tia-Clair Toomey.
This year also featured a number of rule changes for the athletes in terms of qualifications, the most notable being the establishing of country champions. Greene actually represented New Zealand as the top Open qualifier from her homeland. The Open is a five-week online workout competition where people submit videos to CrossFit, which is ongoing for the 2020 season.
Greene said the whole thing was a bit unnerving, but she took solace in the fact that every athlete was in the same boat as her.
"I didn't know what to expect with the change of structure so I think that was a good thing. I was nervous but hard to be nervous for what you don't know. I loved how the cuts were and how we found out everything just before we competed [at the Games]. I think that's the true unknown, it was quite relaxed among athletes behind the scenes, which is a surprise, but I think because everyone was in the same boat. Everyone was a lot more chilled."
Health and fitness is fairly new over here. A lot of people grow up not exercising ever in their childhood ... to get them into the gym, moving well and enjoying themselves is pretty cool.
Greene is hoping to compete in Dubai again in December. She came second last year behind England's Samantha Briggs.
When it comes to diet, Greene said small changes like trying to do meal prep for a week, adding in more veggies, cutting out sugar for a week and drinking more water can have a cumulative effect.
She also admitted to being a "candy addict", and said it was important to find out what works for you individually.
"Also ask those around you," she said. "Everyone has different experiences with food and diets, learn from others and see what gives you the most energy and makes you feel good, day in and day out."