Early on the Saturday morning in August at the 2019 CrossFit Games in Madison, Wisconsin after the sprint event, the axe came down hard on the athletes like it never had before.
Three days into a four-day competition, and with still five events over two days to go, only 10 athletes remained from a field of 142. CrossFit's season of change included cuts for the Games, something competitors weren't expecting, and, boy, did it show.
Two notable names left watching the final events plus the whole final day of competition on the men's side had many scratching their heads: Canadians Patrick Vellner and Brent Fikowski. Vellner, 29, came second in 2018 and third in both 2017 and 2016. However, in 2019 he slipped to 16th. Fikowski, 28, came fourth in 2018, second in 2017 and fourth in 2016 during his debut, but dropped all the way to 23rd at the last Games.
So what happened to the two Canadian boys who many pegged to do what Noah Ohlsen ended up doing and challenge for Goliath Mat Fraser's crown? The answer is probably forever left within a spinning helix of variables too complicated to produce a quantifiable answer, but one thing is for certain: a fire has been lit under both of these guys' bottoms heading into 2020.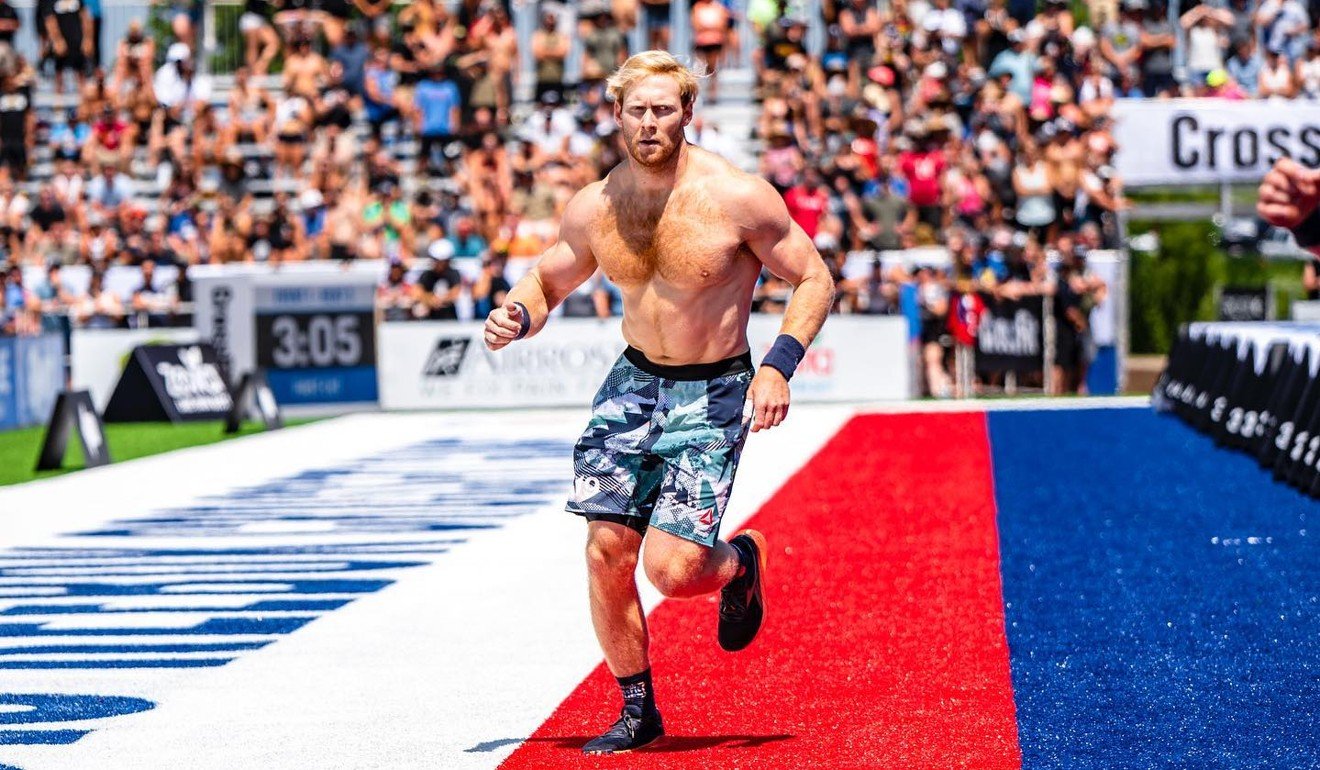 Dubai's CrossFit Championship is going to offers fans a chance to watch two athletes rise like phoenixes out of the ashes of the Games. Both Fikowski and Vellner will be there, and you can bet the farm they both want to wash the bitter taste of Madison out with some hefty prize money from CrossFit's most lucrative Sanctional (US$50,000 to the winner). Vellner crushed the five-week online qualifier for Dubai alongside taking the CrossFit Open for 2020 (he came 30th in 2019), holding off Fraser and newcomer Lefteris Theofanidis from Greece, who will also be in Dubai.
Vellner has already shown he is back on track as he won the Open and also smashed the final workout (20.5) in front of a crowd in Boston, finishing second for his highest overall of the five workouts. He looked calm, cool and collected lining up against Annie Thorisdottir in the friendly competition.
Fikowski finished 17th in qualification for Dubai, but this is his style, he likes to lie low and meticulously plan his competition out, waiting for the right time to strike. And without cuts in the United Arab Emirates like there were at the Games, you can bet your bottom dollar he will use this style to his advantage and be somewhere on or atop the podium come December 14 at the Dubai Duty Free Tennis Stadium when the four-day competition wraps up.
I got the chance to meet Fikowski and interview him several times in Shanghai at the Asia CrossFit Championship at the event he booked his ticket to the Games through. Given his poor showing in the Open (183rd), Shanghai was basically his only real ticket to the Games and he did not disappoint, knowing he would have had to book another last-minute Sanctional in a scramble to qualify for Madison if he did not win.
He most definitely lives up to his nickname "The Professor", as he is one of the most thoughtful, analytical CrossFit athletes I've spoken to. You can already see he's ironing out the kinks in his game – for the 2020 season he came 32nd at the CrossFit Open (an event at which he has readily admitted was not his strongest) and will most likely be offered a spot in the Games as the top 30 gain automatic entry pending other Sanctional wins. Fikowski, speaking in a one-on-one interview after winning in Shanghai, got emotional about his decision to put all his energy into becoming a full-time CrossFit athlete early in 2019, a daunting step for many who have to rely solely on endorsements and prize money to fuel a competitive sporting career.
Fikowski looked relieved to have won in Shanghai, finally letting his emotions out on a starting block after winning the final event. When he was interviewed after being cut from the CrossFit Games by commentators in Madison, he looked perplexed yet reflective, and already dissecting how to get better in the wake of being sidelined. A man with a mission, and now with all his chips solely on the table as a professional athlete, you can bet Fikowski is eager to show the 2019 Games was a blip, not a sign of things to come.
If these early results are any indication, both Vellner and Fikowski took their Games missteps seriously and quite possibly personally. Look for them to be on a warpath for the 2020 season, out for redemption, bordering on revenge. Dubai should be a brilliant showdown between two Canucks looking to return to form after a season of change threw them for a loop.