Adam Davidson knows a thing or two about adversity and how it can fuel an athlete.
Outside of having been a decathlete, in which proponents must master 10 track and field events, as well as being a weightlifter, the Canadian has also encountered his fair share of hurdles when it comes to his CrossFit career.
In 2016 Davidson was fifth heading into the West Regionals in Canada when a "no rep" on a rope climb cost him a ticket to the CrossFit Games.
"So that was pretty epic," said the 28-year-old who lives in Victoria, British Columbia and now runs his own box, CrossFit Lolo.
Then a string of injuries essentially kept him out of competition for the following two years, and then in July of last year he tore his ACL which required surgery in December of last year.
"It's been close to a year since the surgery, so it's pretty cool to compete again. I definitely feel like I've been progressing every single month. There's still a lot more I can do, so it's just a matter of staying in the moment."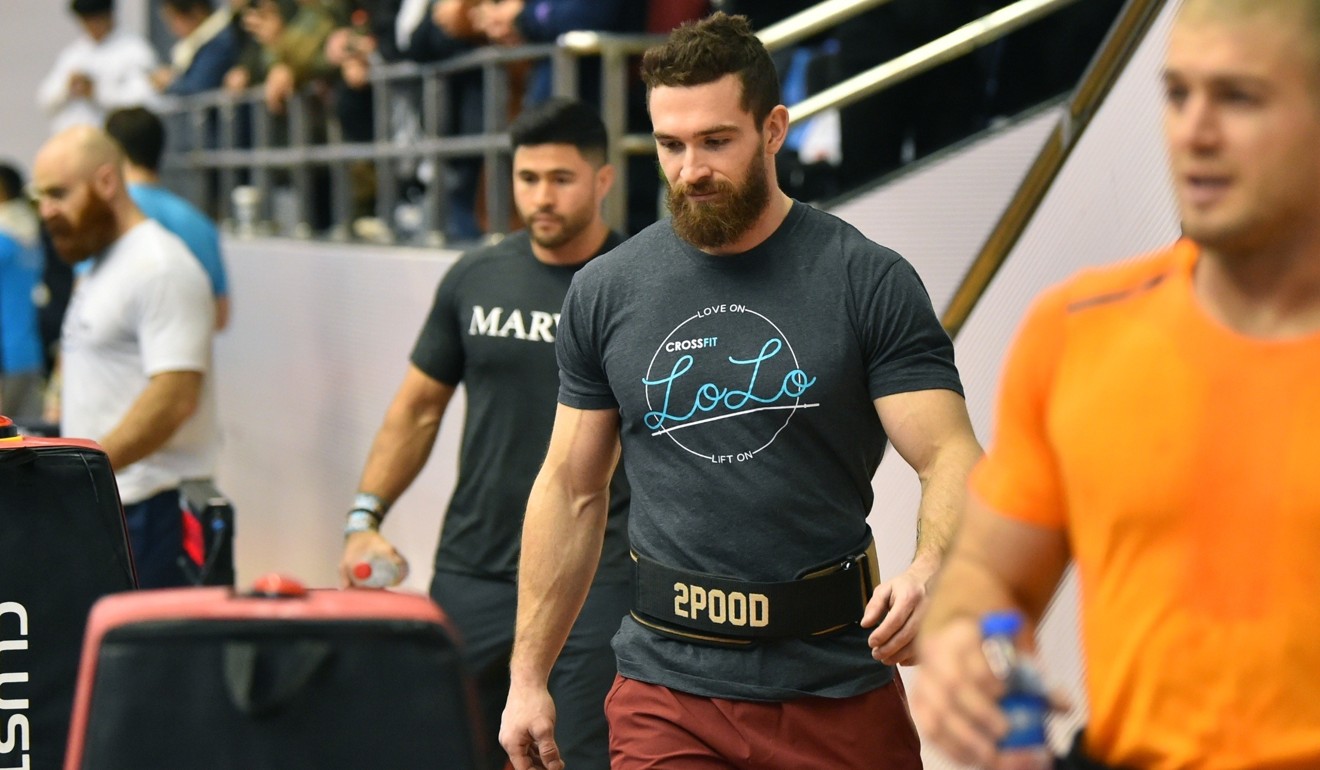 Turns out Davidson, who is originally from Ottawa, Ontario, didn't have much rust to shake off as he currently sits third after the first day of the Pandaland CrossFit Challenge, which is being held this weekend in Chengdu, China. Davidson, who won the first workout, which also happened to feature rope climbs, is sitting among some legitimate company right now.
Australian Khan Porter, who has been to the CrossFit Games five times (four as a member of a co-ed team and once as an individual) sits second, and ahead of him and Davidson is American Jacob Heppner, who came sixth at the 2019 Games and has been to the big show four times as an individual athlete.
Davidson, who moved to his current home of Victoria in 2015, said he's already learned a tonne after competing side by side the heavyweights for two events. He first got into CrossFit in 2014 while living in Ottawa, competing twice in the regional competitions, once as an individual and once as part of a team. Now he's facing guys who have rubbed shoulders with the likes of Mat Fraser and Rich Froning in competition.
"It's good," he said of squaring off against Porter and Heppner, "it's definitely given me a test and it's showing me what areas I can improve on to be at that level."
Through his years of adversity, Davidson said he has come out with a lot more perspective, and definitely a new level of grit. He was recently working out with fellow Canadian CrossFitter Jonathan Gibson, who offered him some advice on how to make use of his recent setbacks.
"He said, 'Channel all that hate in the world into your workout.' And I said, 'I don't know if I have that man, but I'll look for it'."
Fate could be kind to Davidson this weekend if he is able to maintain his game and finish at least second. Heppner, who finished 18th in the 2020 CrossFit Open, has already booked his ticket to the Games, and thus could pass off the invite to the second place finisher in Chengdu given the top 30 Open qualifiers get automatic berths. Regardless, Davidson said he's taking his return to action one step at a time.
"I'm just thinking about the next event right now, that's it, and then I go from there."