Sara Sigmundsdottir had a permanent smile across her face as she tied for first in the One Max Rep Clean and Jerk on day two of the Dubai CrossFit Championship. The Icelandic star, who finished first in the 2020 CrossFit Open, ended the day with a 112kg (247lb) lift, tying her personal best – a number she hadn't hit since back in 2016.
"It's been a long time since I've clean and jerked in front of a crowd," said the 27-year-old, commenting on the fans at the Dubai Duty Free Tennis Stadium. "But the bar was so light. I haven't done that since I broke my rib."
The event features three timed rounds where athletes can pick weights to build up to their heaviest recorded lifts. Sigmundsdottir tied with Callerina Natori, an American who is also a tactical games athlete. With the win, Sigmundsdottir moves into first ahead of Samantha Briggs, who held the lead in the women's division after day one.
Sigmundsdottir has been on a tear recently as she won the first Sanctional of the CrossFit season, the Filthy 150, which was held in Dublin, Ireland in November. She is coming off another disappointing Games as she finished 19th in 2019. Before that she finished third in both 2015 and 2016, and fourth in 2017.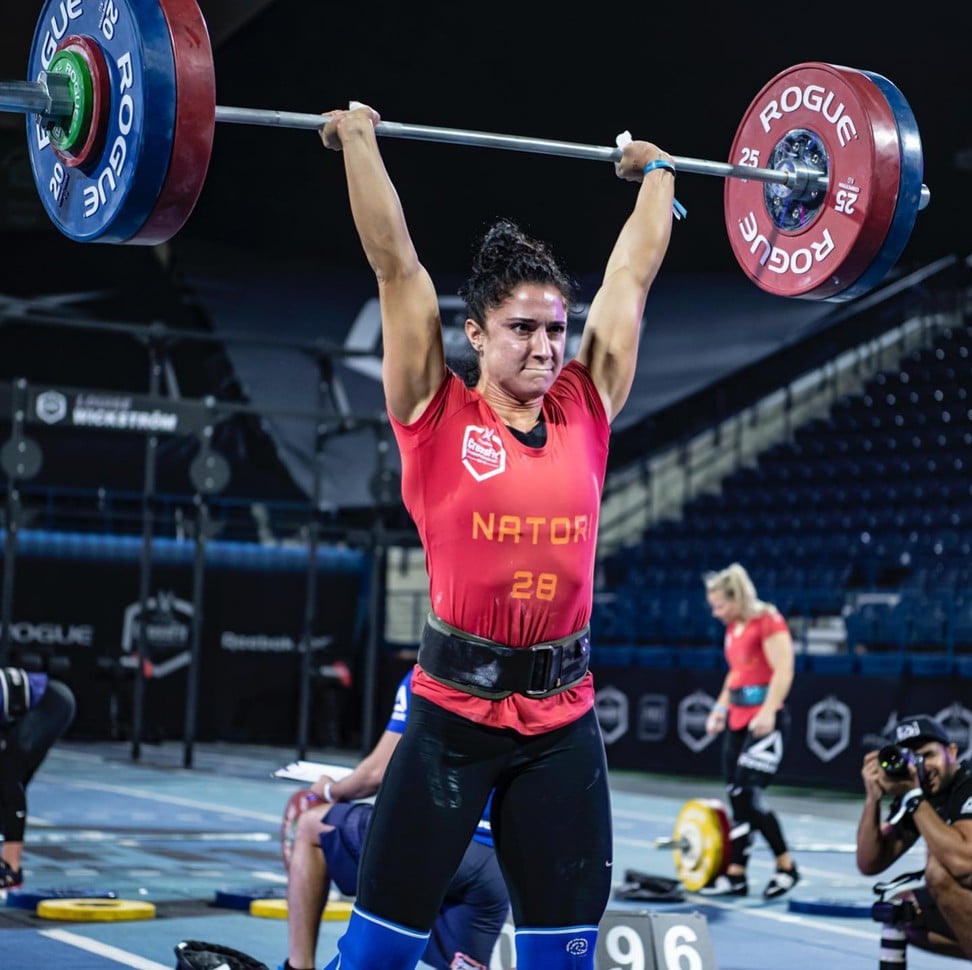 Rounding out the women's leader board behind her and Briggs are Karin Frey and Gabriela Migala. Tomorrow the event for the men and the women will be a combination of muscle ups and handstand walks. Sigmundsdottir said once again this is right in her wheelhouse.
"I love muscle ups."
On the men's side, it appeared to be a foregone conclusion as Tola Morakinyo took home the top spot with ease as he posted a 173kg (381lb) in his final lift.
He was the highlight of the night, as he has held the clean and jerk record in a CrossFit competition – 175.5kg/387lb, co-held with Jake Douglas – since the 2017 CrossFit Games.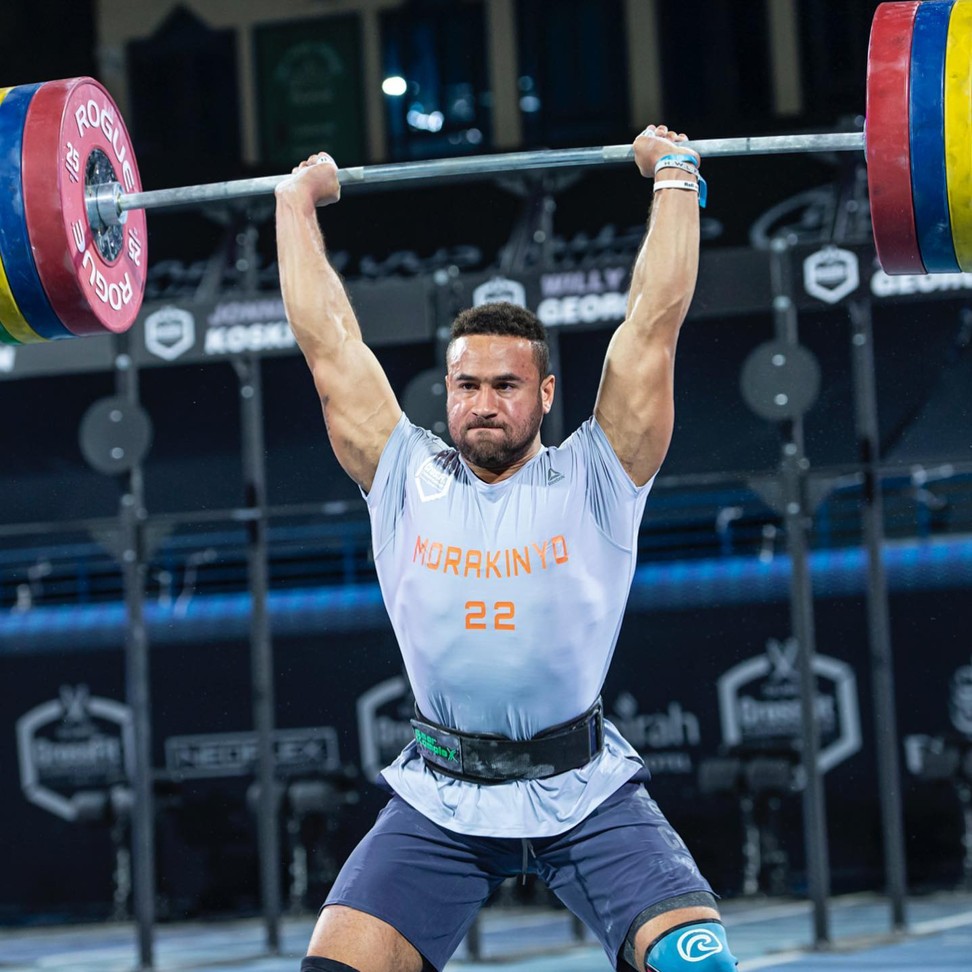 Morakinyo, who beat out Jeffrey Adler (171kg) to win the event and move into eighth overall after day two of four, said Thursday was a bit rough given the circumstances.
"Honestly, it was a really tough day not having anything in the morning," said the 24-year-old, who has been to the Games three times previously as part of a team.
"And this is the only event of the day, so it is all you are thinking about, and I think the big thing for me was finding things to do to relax and keep my mind off it as much as I could. And also make sure I was well rested and not mentally fatigued."
Morakinyo said he woke up, jumped in the hot tub and then did some yoga, which is part of his regular routine, then it was off to the floor at the Dubai Duty Free Tennis Stadium to impress the crowd with his lifting prowess.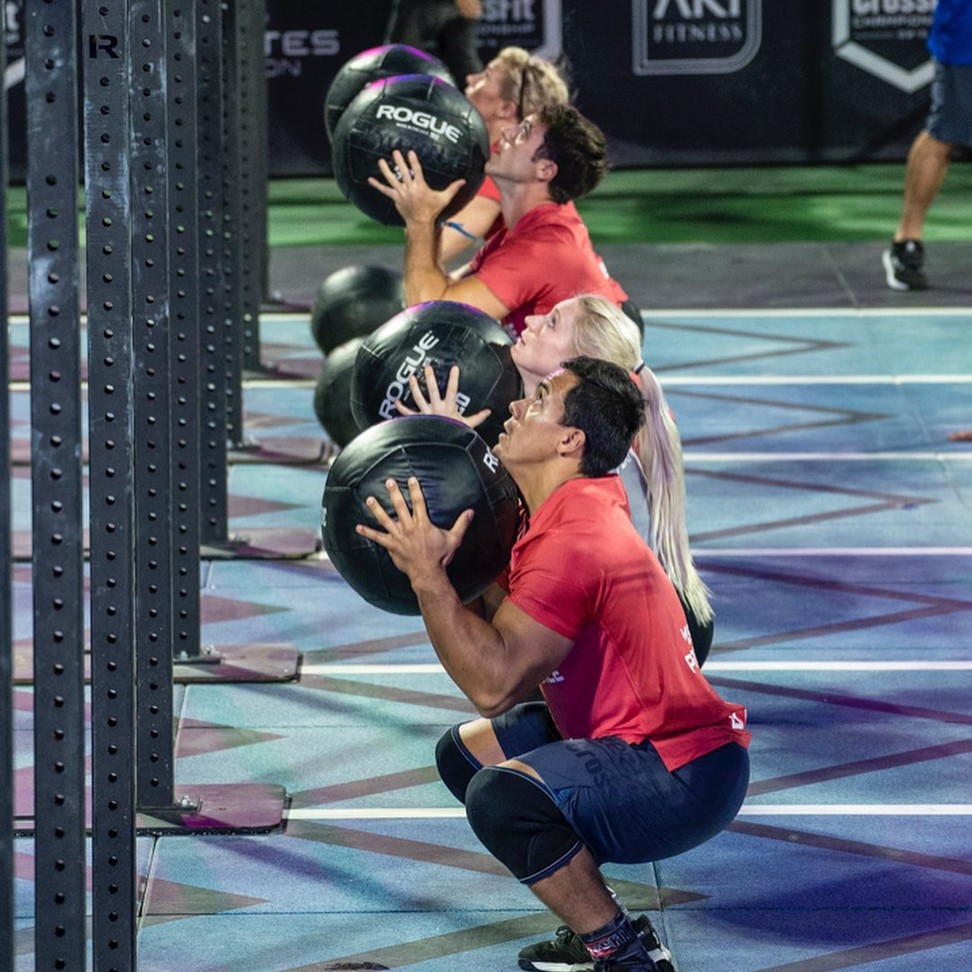 "It's always about feel for me," he said about prepping for events like this. "Actually my plan was to do two lifts in the first 30 seconds but I actually messed up my numbers. I was going to go 160, 165, but I went 160, 170 and I almost got pinned by it, and when [the announcer] said 170 I said, 'Well that's why.'
"But it was nice to have that 170 up for the first lift and to be able to take a more conservative approach on the second one, and I was confident I could hit it on the third one."
The leader board for the men did not change after day two as Russian Roman Khrennikov remains in first place followed by Canadian Brent Fikowski. The team portion of the day took place before and featured GHD sit ups, wall balls and box jump overs. Misfit P10 Performance came second and remained in the lead of the eight teams.