Hong Kong CrossFit athletes relished the opportunity to test themselves against the best in the city during Saturday's competition at Coastal Fitness. The day started with a 2km uphill run at Beacon Hill, followed by a workout out in Victoria Park and concluded with weights and gymnastics in Coastal Fitness gym.
"There's not many serious competitions in Hong Kong so everyone's excited when there is one," said Chris O'Brien, 41, who trains at CrossFit Asphodel in Kennedy Town.
"CrossFit is quite intense, but competitions notch the intensity up," he said.
"There's butterflies. It's only as intense as you want to be. Part of the challenge is that voice in your head saying don't push harder, relax, slow down. You've got to fill your head with a more positive voices."
The athletes hanged from pull up bars, touching their toes to their hands, completed double-under skipping ropes and a series of snatch weight lifts, in a brutal workout.
Hector Arriete, 31, who trains at 852 CrossFit, was competing for the first time.
"I though why not? I was certainly nervous. I always feel a rush when I'm starting something, seeing the clock countdown to the start," he said. "But it wasn't as bad as expected. As long as you direct nerves into power, and into 'I can do this' then everything queues up."
Rue Laider, 23, who trains at CrossFit Cavaliers, was also competing for the first time. Laider managed her first barbell muscle-up recently, which is a prerequisite to compete, so her coach encouraged her to enter.
She started CrossFit just eight months ago, having broken her eye socket in a rugby game. She expected to start rugby again when it healed, but now loves CrossFit too much to return to another sport.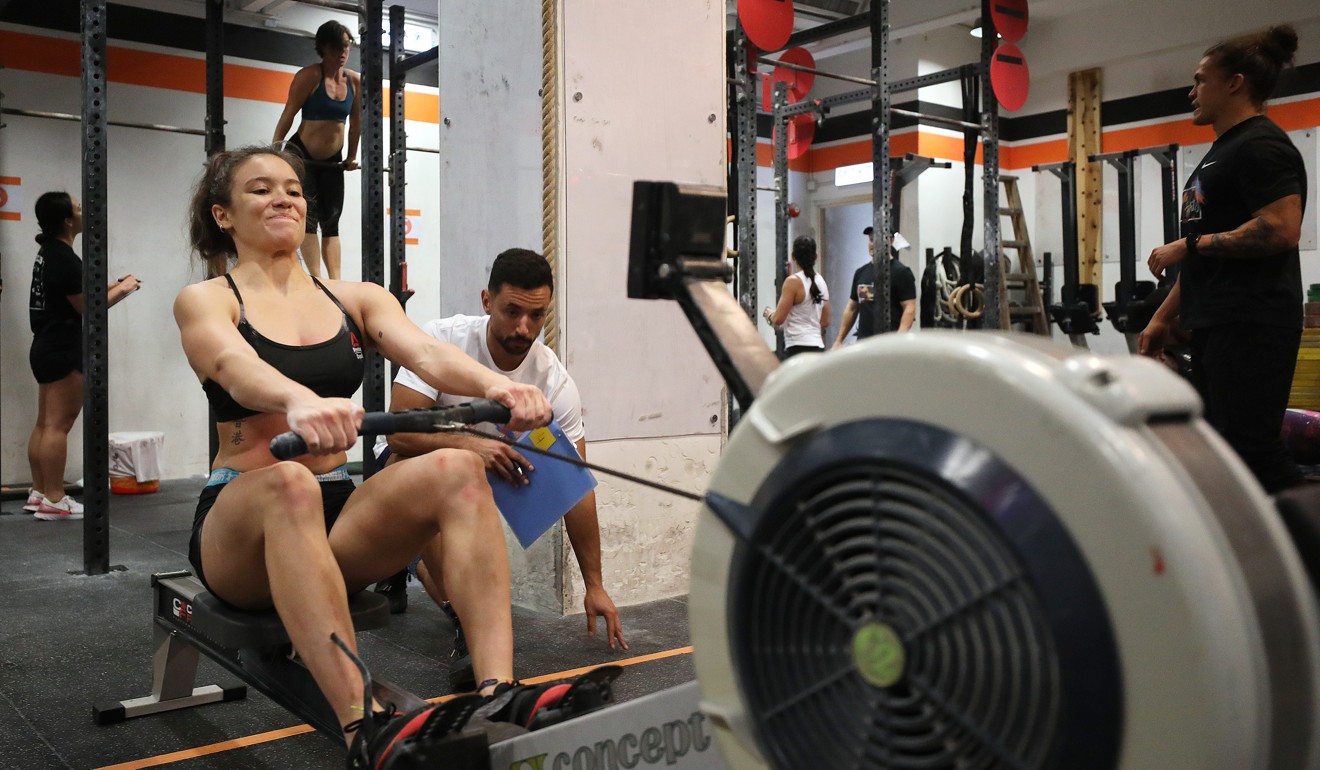 "I was keen for the competition, but nervous," she said.
"But since I've been here everyone is so welcoming and friendly. I was nervous about being last and everyone watching me struggle, but everyone cheers, they cheer more when you struggle because that's what CrossFit is about."
Katie Wreghitt, 27, trains at Coastal Fitness. She has been taking part in CrossFit for five years and relishes the competition.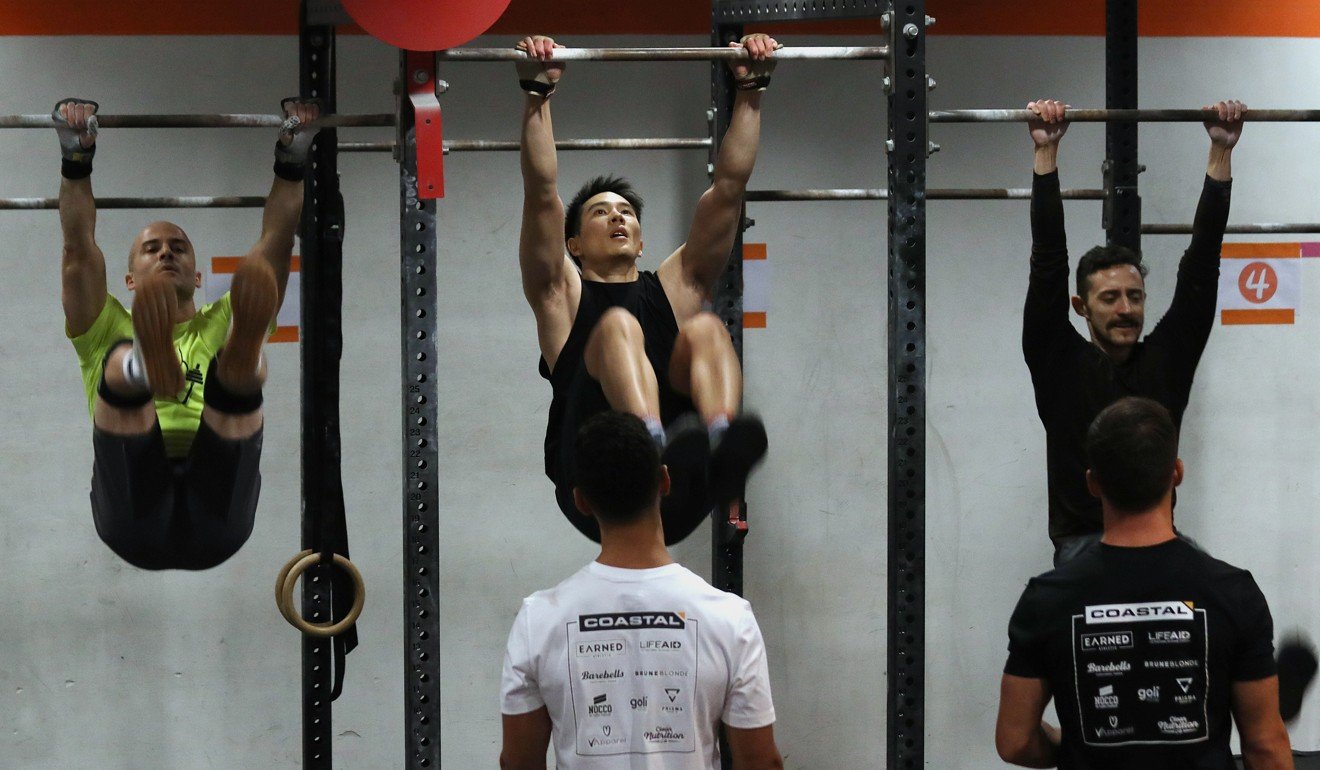 "There aren't many competitions in Hong Kong that are at a competitive level, this is the highest standard," she said. "It makes you raise your game. It pushes you and tests you. It is more nerve racking as it will tests the skills you've been working on, but it makes you focus on your training. But you see those improvements come, which is why I like CrossFit."
Esther Smith, who owns CrossFit Typhoon but was not competing today, was happy to see the community come congregate.
"This competition brings together a lot of different people," she said. "There's been a lot of things going on, the protests and the coronavirus, but this shows having health and fitness is still possible, you can still workout and you don't have to be stuck indoors."