For South African-Hong Kong expat Tammi Robinson, 2013 was most definitely a consequential year.
She had dropped out of college at the University of Queensland where she was training to be a paramedic, was working as a personal trainer, and at McDonald's, and had tested out a new sport called CrossFit. She was living at home in Queensland, but it was quite clear one vocation was clearly becoming her passion.
"By the end of the year it was pretty clear CrossFit was what I wanted to do," said the 28-year-old. Robinson said the inception happened earlier in 2013 when a friend from touch football invited her out to a class on a whim. As a lifelong athlete and self-described tomboy, Robinson was used to excelling when it came to physical activity.
"I was terrible, I was bad," she said with a laugh about her first class. "I got hooked and I think everything I do in life, I'm a little bit of a perfectionist and the fact that I wasn't good at it, I thought, 'This is amazing, I want to try to succeed at this'."
Robinson, who had moved from her birthplace of Johannesburg in 2004 at the age of 11 with her parents and brother, then found herself working at CrossFit 4051 on the outskirts of Brisbane. But unlike personal training, where she completed an online course and was free to coach clientele at her own leisure, the managers at CrossFit 4051 had a much different way of doing things.
"I was essentially a shadow coach when I started, I wasn't allowed to coach anyone. I loved the fact that they were so strict. It was definitely probably a pivotal point in my life and made me who I am as an athlete today."
Robinson tackled the CrossFit Open for the first time in 2014, an online competition where users submit videos of workouts chosen by CrossFit over five weeks as a way to qualify for the CrossFit Games. She came 656th in the world, but also qualified for the Regionals in Australia.
It was there Robinson got her first taste of big event action and the emotions were overwhelming.
"I still had no idea how big it was going to be. I got there thinking it was going to be in this small CrossFit box and it ends up being in this huge stadium in Wollongong (south of Sydney). And it was massive and I was like, 'Oh my God, this is actually a huge deal to people'."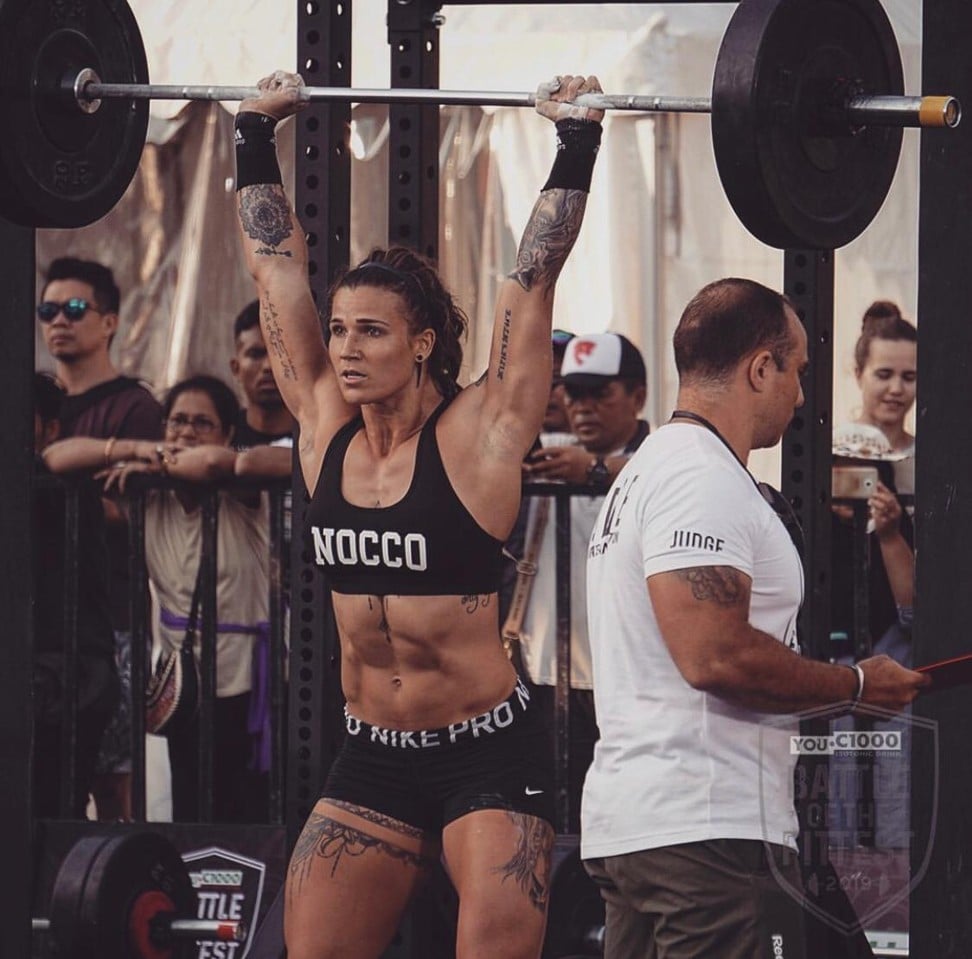 Robinson came 23rd, but said the competition was invaluable in teaching her some important lessons about excelling at the elite level and dealing with pressure.
"Man, I was intimidated, I felt like the smallest fish in the pond, especially because I didn't know much about the sport, I didn't know who anyone was. It was just all these huge jacked people walking around."
After the competition Robinson left CrossFit 4051, taking a sabbatical to head up the coast of Australia to surf and relax. It was during this time CrossFit Yas, based in Abu Dhabi, reached out to her, asking her if she would like to move to the United Arab Emirates to coach.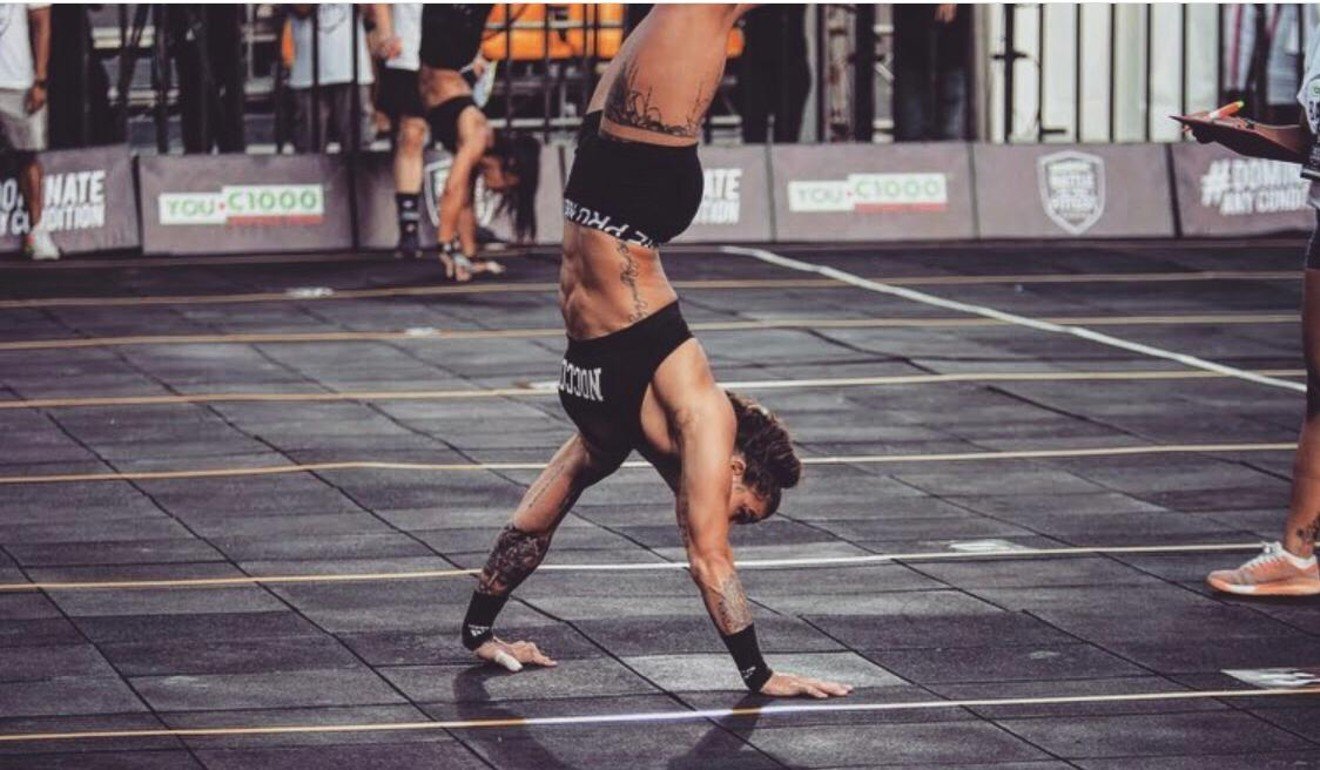 Robinson packed her bags and headed to the Middle East in 2015. It was here she first qualified for the CrossFit Games, part of the CrossFit Yas team in 2016 (after being disqualified on a technicality in 2015), and finished third. Despite appearing on the podium on the big stage, Robinson said she was still adjusting to a new culture and way of life in the UAE and starting to realise she was neglecting her mental health.
She ended up taking four months off work soon after returning from the Games and went on a backpacking tour around Southeast Asia. About to turn 22, when she returned to Abu Dhabi she felt as if her competition days were over and she was going to focus on coaching and helping people reach their fitness goals. But then her contract was up at the end of 2018 and Robinson found herself in Bali, Indonesia, working at CrossFit Wanderlust.
"I think I had gotten to the point where my work-life balance wasn't so great, and I felt as though maybe that was what was expected of me (in Abu Dhabi), but also the pressure I was putting on myself. So I wanted a fresh start where I could reboot and do normal things. I think I also wanted to be in a normal place again, somewhere a little bit more chilled out.
"I'm very open about this and not one to hide things – I already kind of knew – but I was diagnosed as bipolar and I just needed to find more of a balance in my life. Bali was the perfect place to work enough to live, but also find the time to work on becoming more mentally healthy."
Robinson said the ups and downs of competing and training were taking a toll on her physically and mentally, and she found coming down after a competition she would go too low and get caught in a depressive state.
"I would find myself in this negative spiral and it definitely got suicidal bad. And that was the turning point for me. I thought, 'This is bad, I shouldn't be feeling like this. I need to address this'."
Bali allowed her the space to breath both physically and mentally. It also reignited her passion for competing while sorting out things like nutrition and having a coach – Hong Kong's Ed Haynes, who teaches and runs Coastal Fitness in North Point.
Alongside this she also found a romantic partner in Ed's brother Ant, Hong Kong's 'fittest man', who will be heading to his second CrossFit Games this summer to represent China, and a move to the city naturally fell into place last year.
And while Robinson was with Ant last year in Madison, Wisconsin, supporting his first crack at the title, this year a renewed Robinson (who came first in South Africa in the Open) will be competing individually for the first time.
Ed said it has been great to help her get back to her old ways and help surround her with a healthy team and support network.
"I think she fell out of love with competing because she didn't have a healthy relationship with competing, and there was a lot of negatives that came along with it."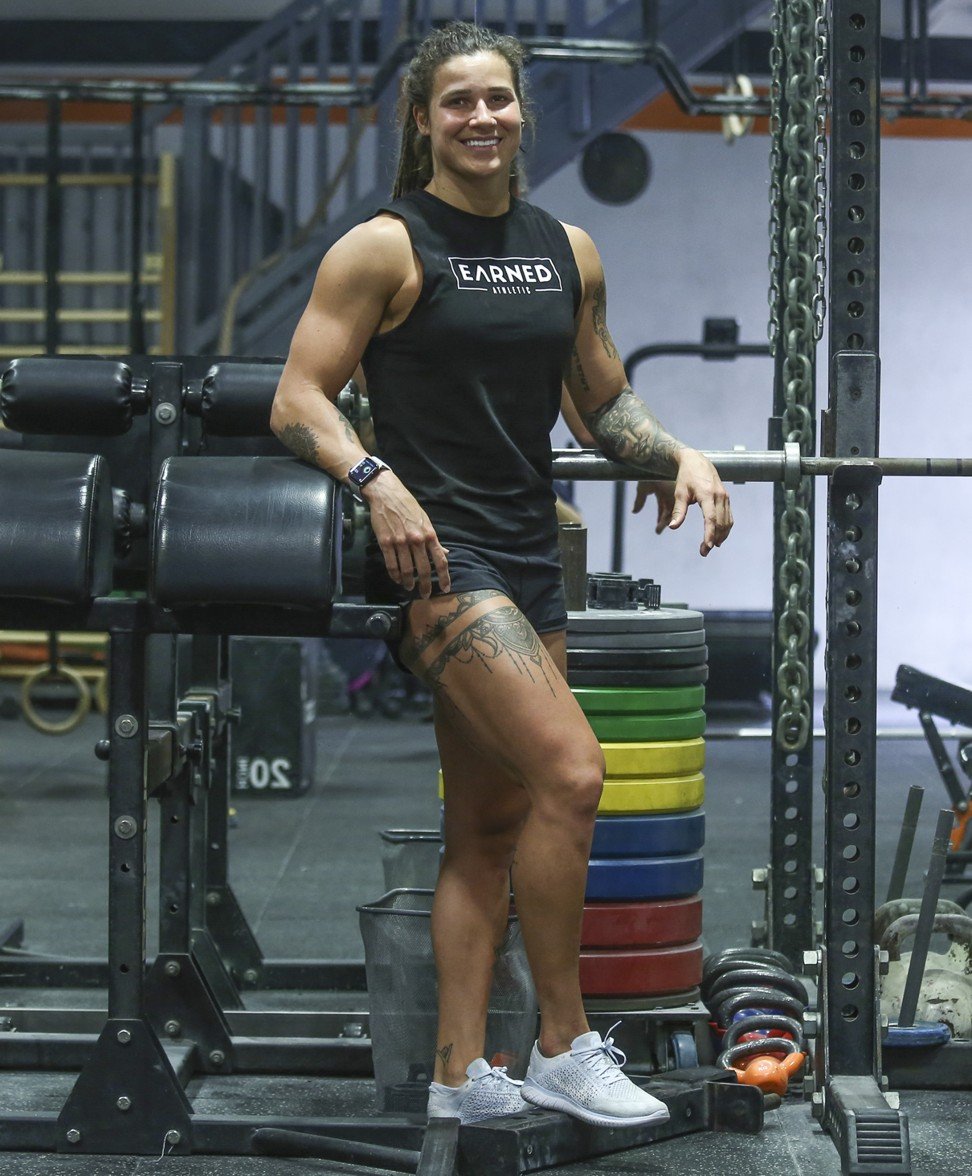 He added Robinson has invested a lot of time in getting fit both on the outside and inside her head. "I think one of the important things is just having open and honest conversations, both as a person and as an athlete, so full credit to her for embracing that."
Robinson said she feels as if she has learned a lot in her journey of life and will take a stable of experience in hopes of making a splash at the Games.
"What I have now is so different to what I've ever had before, knowing that I have a team behind me is awesome. My belief in myself is so much better, all the things in my life are all pointing towards that goal, whereas before I never wanted to put all my eggs in one basket.
"Maybe a fear of failure, or maybe I didn't believe myself, but I just feel ready now."