The past two years have been a period for the ages when it comes to CrossFit which first started back in 2000 in Santa Cruz, California.
The company laid off dozens of staff members at multiple points, mostly from their media team. Then the branded fitness regime announced it was doing away with Regionals and replacing them with international Sanctionals as a way to qualify for the 2019 CrossFit Games.
Then there were dramatic cuts during the Games itself, virtually all to newly crowned country champions, which further galvanised the sport's community.
Two filmmakers had a front-row seat to the entire controversial year. Americans Heber Cannon and Marston Sawyers (known as The Buttery Bros), who had worked for CrossFit's media team for nine years up until they were abruptly axed in October of 2018, let their cameras roll, capturing all of the madness which ended with a legendary 2019 CrossFit Games.
The result is a new documentary, The Fittest, available online now, which is the duo's sixth film on various aspects of the sport.
The South China Morning Post caught up with the pair, who also run a successful YouTube channel, and asked them about the instrumental changes to CrossFit which made for some pretty compelling television.
Late 2018-2019 was definitely a crazy time for CrossFit with all the changes. Now that the dust has settled, what do you guys think about such a crazy period for the sport?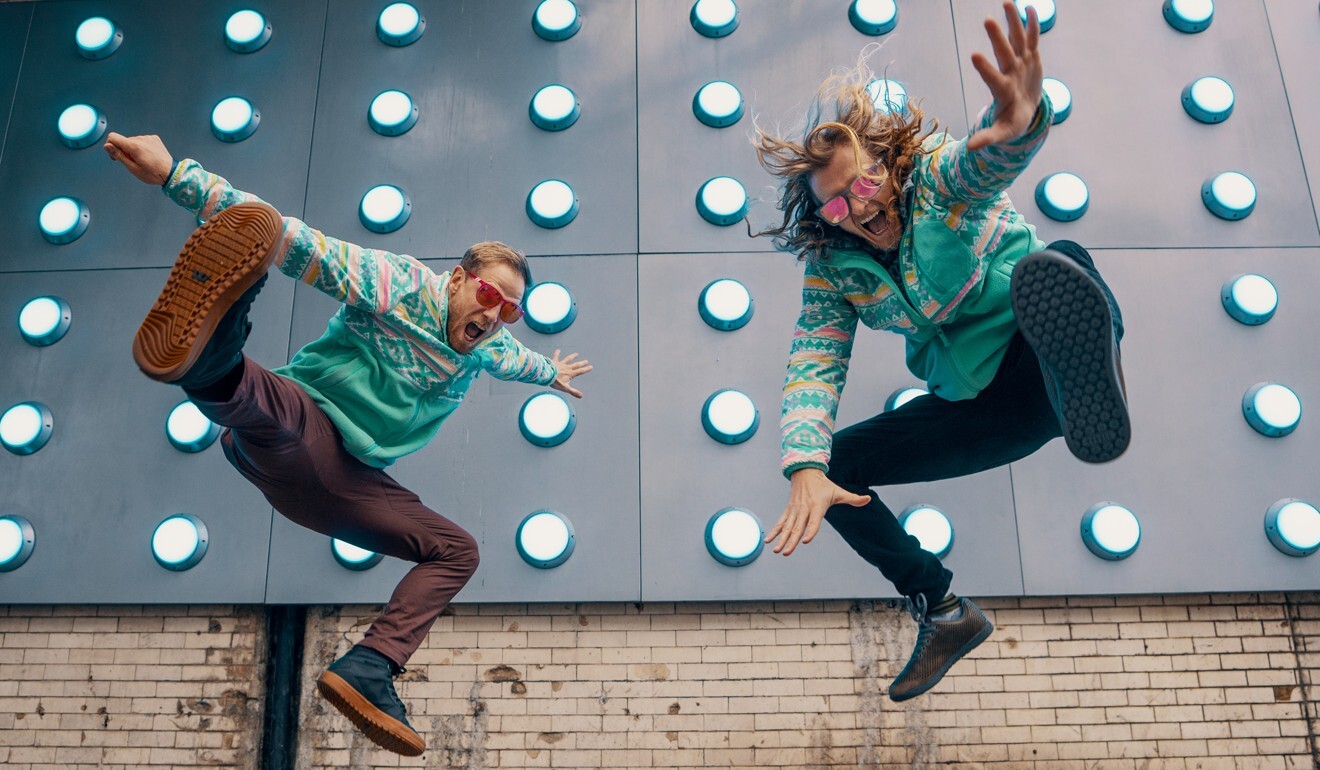 Cannon: The way the changes happened was crazy. Some of the changes seem to make sense as the sport grows. Giving athletes multiple chances to qualify for the CrossFit Games helps them to get more exposure and takes some of the stress away from the previous Regionals format. All in all I think and hope they will benefit the athletes and could grow the economics of the sport to a bigger playing field.
Despite the criticism about the Games and cuts, the perennial powerhouses still won (Mat Fraser, Tia-Clair Toomey and Rich Froning's team CrossFit Mayhem Freedom). What are your thoughts on the controversy around the cuts?
Sawyers: With the large amount of athletes that competed in the new system at the Games in 2019 we agree that it was necessary to have cuts in order to run a smooth competition. We felt like cutting the field to 10 on Saturday morning was a little premature and would have preferred to see the top 20 men and women complete through Saturday before cutting the field to 10 for Sunday. Had Tia or Mat not won we think the community would have had an uproar.
All the athletes said they hated the cuts, but it definitely made for dramatic TV. Is there a balance between putting on a good competition and putting on an entertaining competition?
Cannon: There for sure is a balance. I think it's something that (CrossFit Games director) Dave Castro takes very seriously in his approach. Historically, the CrossFit Games have done a really good job providing a good test that is entertaining and easy to follow given how complex it is as a sport. This isn't the first time we have seen cuts in the CrossFit Games. It looks like it's here to stay and I think as it evolves, so will the athletes' perspective on the process.
One of the coolest stories this year was seeing American Noah Ohlsen crush it. He seems to have such a positive, infectious energy. What was it like to be around him as he challenged Fraser?
Sawyers: Noah is a great guy and really good friend of ours. He's almost like his golden retriever, Max – always smiling and having a good time. It started looking like Noah was going to beat Mat halfway through Sunday and that came as a surprise to everyone. Although it didn't play out that way, Noah was still really positive and proud of his second place finish.
The national champions seemed to be a great thing for the sport, but watching most of them get axed after the first event seemed out of place. Do you think CrossFit handled that right?
Cannon: We try to stay neutral on things like this because opinions can change over time. When I heard the news that they were cutting 50 per cent of the field after one event I was initially thinking it was a waste of some athletes' time and expenses. After hearing from those athletes they were just extremely grateful to be able to be on the competition floor ... all in all, it doesn't affect me or my job as I'm just observing.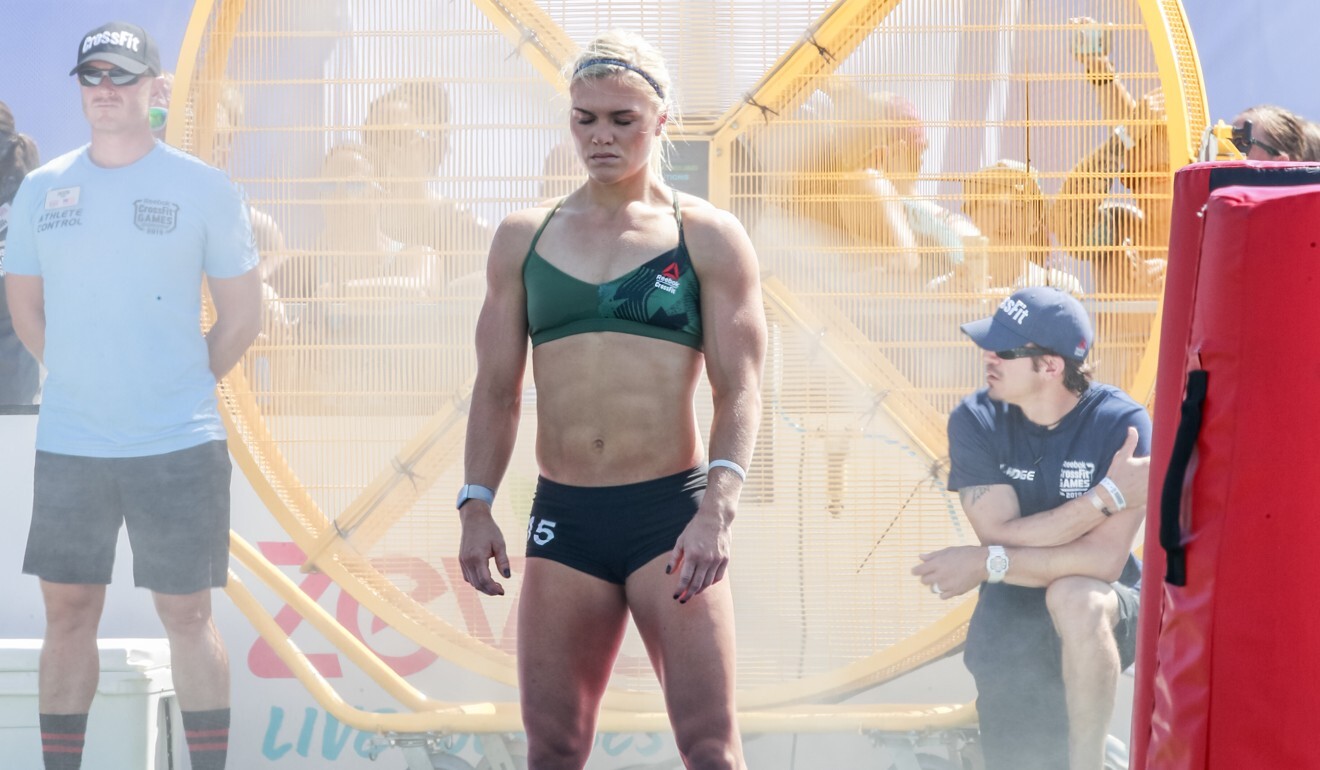 Obviously the 2020 Games are in doubt now. What do you think this hiatus will do for the athletes?
Sawyers: With the news of the Olympics being postponed until 2021 it's not looking too good for the 2020 CrossFit Games. I know that comes as a heavy blow to many athletes and the broader CrossFit community. I'm sure that there are many athletes who have home gyms and will continue to train, while others that rely on CrossFit affiliates will have to get creative with their fitness. Despite the outcome of 2020, the CrossFit community is a strong and resilient one.
Sanctionals around the world seem like cool community events, but uneven in terms of organisation and management. What are the future of Sanctionals?
Cannon: It's a new development, these sanctioned events. It's sink or swim and you never really know what you are going to get. Some are really well run and incredibly fun events that rival the energy of the CrossFit Games. Some have been more like the old regionals, others could use some help. I think at this point in time, though, I'm more worried about events getting through this pandemic than the events not being run well. Hopefully some survive this catastrophe.