Over the weekend CrossFit's former chief executive officer, Greg Glassman, took another set of blows. Two damming articles, one by The New York Times and the other by Business Insider, allege a culture of "sexual harassment" and "toxic misogyny" at CrossFit Inc. that started with Glassman himself as the company's leader and founder.
Glassman found himself first engulfed in a firestorm early in June after he tweeted "It's FLOYD-19" in response to a tweet from the Institute for Health Metrics and Evaluation which featured a picture that stated "Racism is a public health issue".
This was compounded by an email he sent to a long-time affiliate owner whom he called a "really s***** person", and a Zoom call made public where he said no one at CrossFit was mourning the death of George Floyd, among other discretions.
Glassman formally stepped down on June 10 and CrossFit Games director Dave Castro was named the new CEO, but the company – CrossFit Inc. – seems to have done little to sway public opinion back in its favour.
CrossFit announced it is hoping to host its annual CrossFit Games on August 17 in California. Castro already had a PR slip-up saying Rich Froning would make a perfect CrossFit Games director for 2021, to which Froning said this was the first he had heard of it.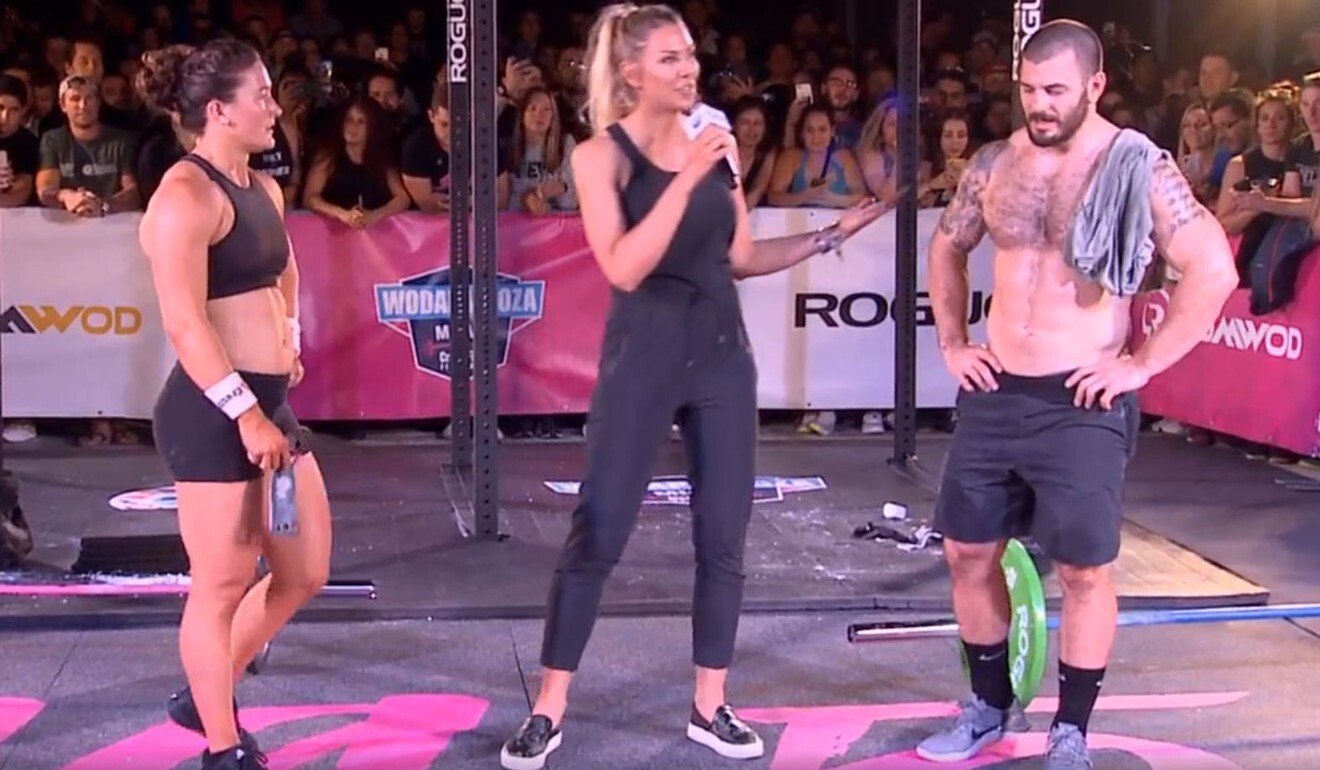 The growing chorus against Glassman and his leadership style has essentially morally bankrupted CrossFit of any standing within its own community. More that 1,500 gyms have stated they will no longer affiliate with the company, and two major sponsors – Reebok and Rogue – have pulled support for the beleaguered company.
To say things are complicated in the world of CrossFit would be an understatement – they are a mess. Not only have a number of high-profile athletes also said they will not attend the Games until they feel real leadership comes to CrossFit Inc. (Glassman remains the company's owner), but Covid-19 restrictions make hosting an event more or less a pipe dream.
A piece in the Morning Chalk Up by Tommy Marquez does an excellent job at detailing the red tape and numerous hurdles CrossFit Inc. will have to overcome just to pull off a scaled down competition already slashed to 30 competitors for both men and women. It will not even feature the team competition (which Froning has stepped in to run separately on his own). This also takes into account that many overseas athletes trying to attend the Games might not even be able to make the trip in the first place due to lockdown restrictions.
CrossFit slogging ahead with the Games, despite its controversies and the coronavirus, could very well happen, but two key figures – Mat Fraser and Tia-Clair Toomey – could deal the final death blow to CrossFit Inc. Fraser, the four-time defending champion, and Toomey, the three-time defending champion, are friends and regularly train together.
Both have publicly stated they were unhappy with Glassman's leadership. Toomey said on Instagram on June 8 that "My future with CrossFit is unclear and depends on the direction of HQ". Fraser said "I do not support Greg Glassman and I'm frustrated he's at the helm of CrossFit" on June 10, soon before Glassman stepped down.
Since then they have gone back to regular postings on their social media accounts (Instagram being CrossFit's bread and butter), and neither has formally made a public statement specifically against, or for, heading to the Games.
To put it bluntly, there is no men's or women's competition without these two. They have been the dominant figures for years and a Games without one or both of them would not be a fulsome picture of the sport.
Nobody would actually want to win the men's competition if Fraser declined to go, and the same with Toomey and the women. It would come with a big asterisk and essentially be nullified in the hearts and minds of the community.
However, if both Fraser and Toomey decide to give CrossFit a lifeline and subsequent show of support under Castro's new leadership, it will give CrossFit Inc. at least another few months on life support and potentially a chance to start the long process of reviving its image.
The chance these two make their decision in lockstep is extremely high given how close they are, and a 'no show' will mean it is all but done for CrossFit Inc. and its Games. The sport will then have to pivot and find alternative ways to move on.
The Rogue Invitational and its incredibly professional virtual competition shows the community does have other avenues and ways to go without "CrossFit" and its accompanying trademarks, while the community remains as robust as ever.
Fraser and Toomey declining their Games invites would be a death knell for CrossFit Inc., but possibly signal the start of a new beginning for the sport.