As Hong Kong goes into lockdown once again to combat the city's third wave of the coronavirus, citizens find themselves without gyms to work out in.
Michelle O'Brien, who coaches children via CrossFit Asphodel's Keep Moving Kids programme out of Kennedy Town, has the perfect remedy if you can't get into your "box": five workouts you can do at home or outside with minimal equipment.
"The important thing here is to keep moving," said O'Brien, who was born in Taiwan and has been doing CrossFit for eight years.
"There are plenty of opportunities to be active, keep strong and stay creative during these stressful times. No gym? No problem. Use stuffed backpacks, laundry detergents, canned soup, broomsticks as your gym equipment."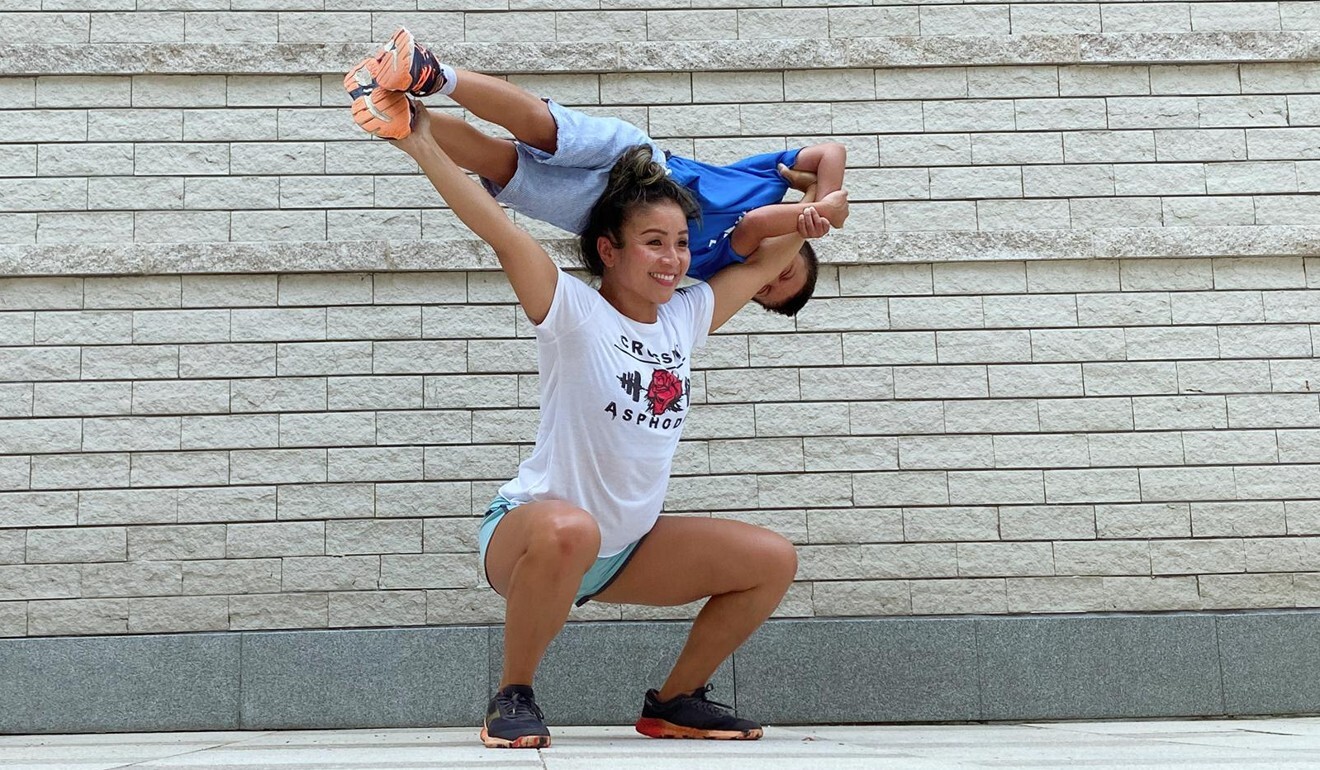 O'Brien, who helps kids learn the value of fitness through a fulsome approach which includes diet, nutrition and mental well-being, said exercise is a great way to combat increased stress.
"Grab family members to work out with you. Pump up some music. Make it an event. Make this a daily non-negotiable. Work out and have that extra bounce in your steps to enjoy your day."
HomeWOD One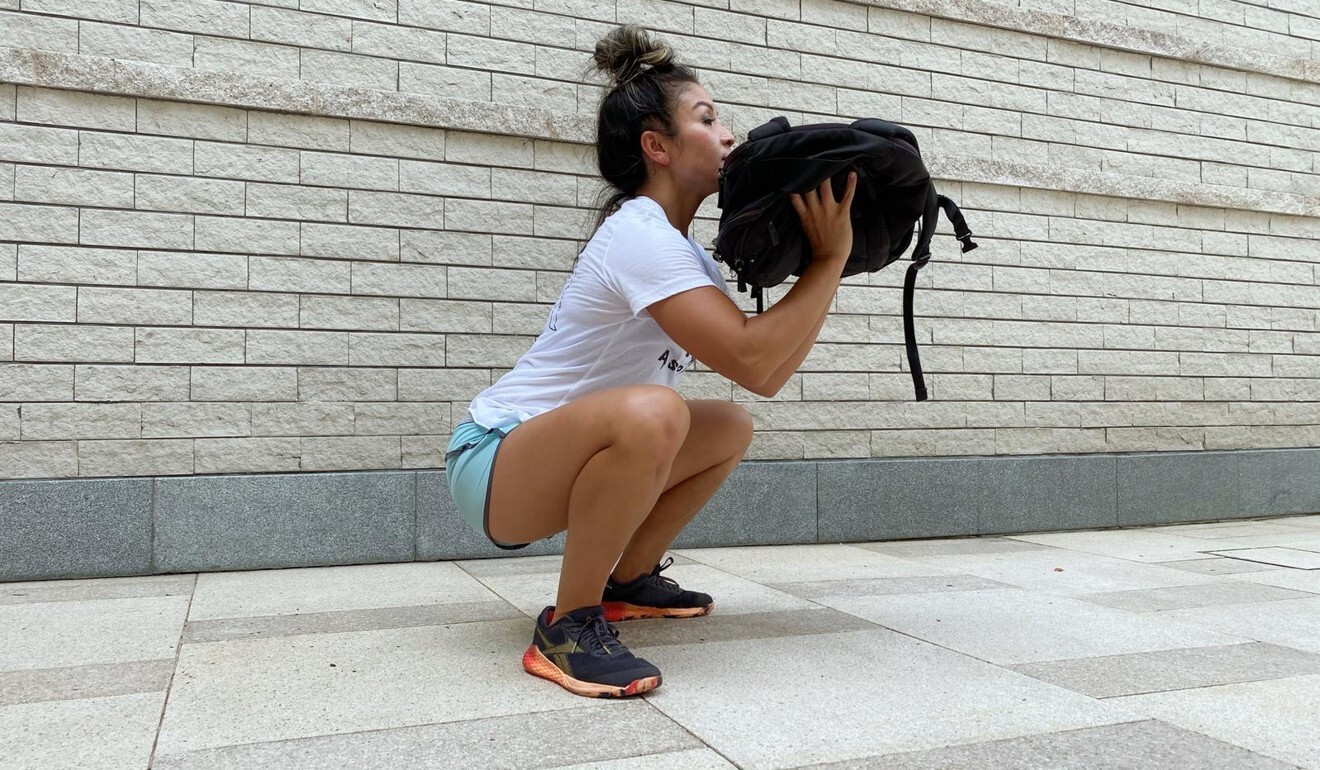 Need a stuffed backpack
Eight rounds for time (RFT)
Eight back squats (with backpack on back)
Eight burpees over backpack (on floor)
Eight thrusters with backpack
Eight Russian twists feet hover over backpack
(Time cap: 10 minutes)
HomeWOD Two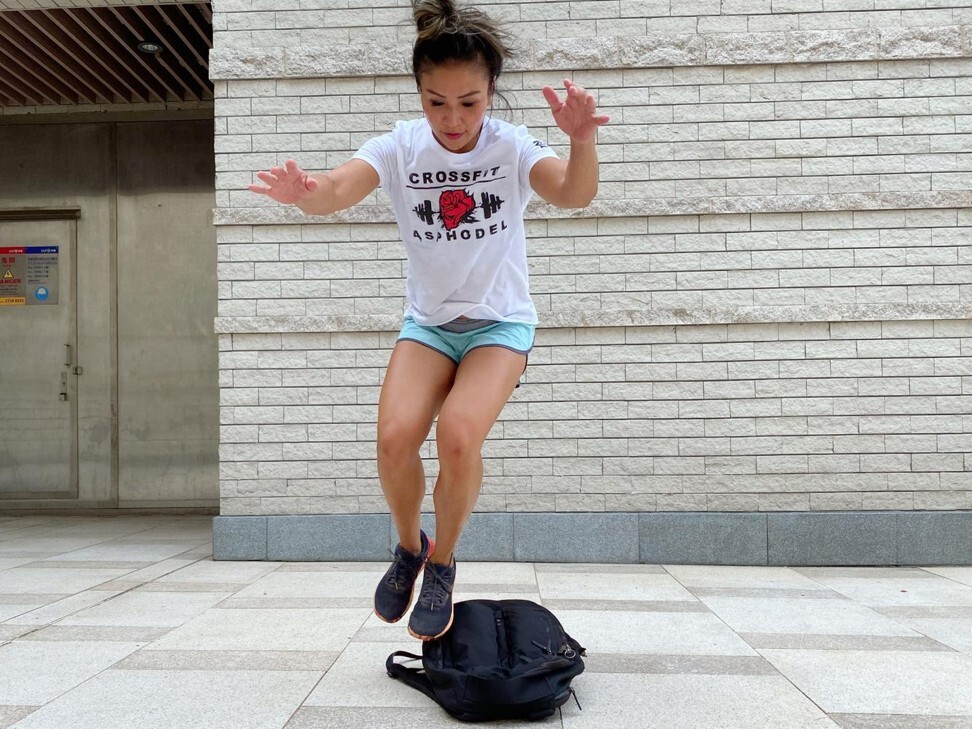 EMOM is an acronym for Every Minute On the Minute. EMOM workouts are versatile and fun fitness training tools.
EMOM 12:
Three rounds
Minute one: 20 air squats
Minute two: 10 burpees
Minute three: push-ups, max reps
Minute four: rest
Score = total push-ups completed
(12 minute WOD)
Tabata Intervals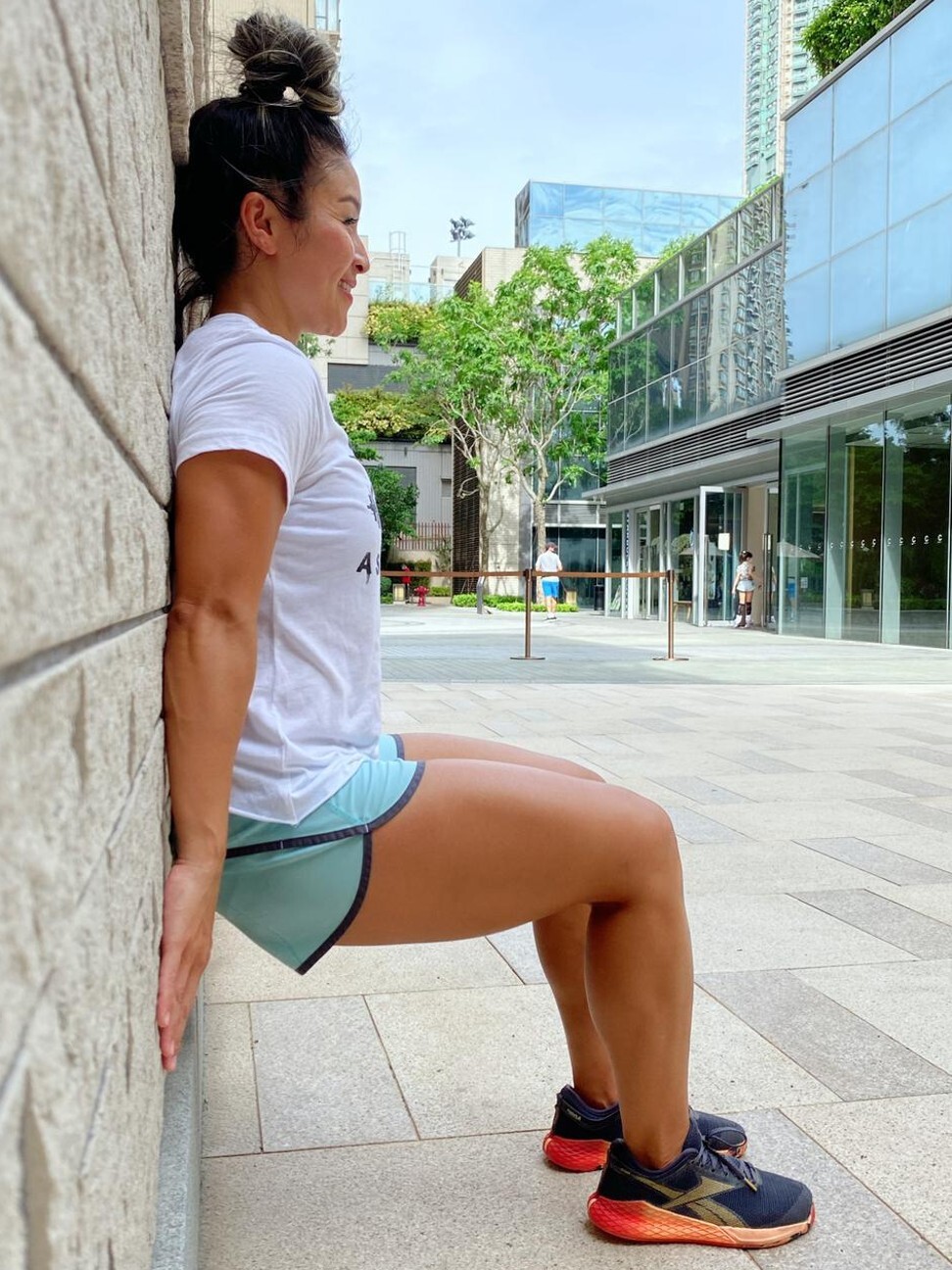 Tabata training is an effective and very popular form of high-intensity interval training. The workout consists of eight rounds of high intensity workouts in a specific time interval – 20 seconds on, 10 seconds off. Even though it only takes four minutes to complete the circuit, by the end your body is pushed to the limit because you are giving it everything you have in that short period of time. Tabata training is perfect for someone looking for results with little time to spare.
Two rounds Tabata circuit:
20 seconds on, 10 seconds off for four minutes = one round
First round: plank hold
Second round: wall sit
(eight-minute workout)
Static holds or isometric holds involve being completely still. In Hong Kong, where people are so used to being on-the-go, the idea of static anything may sound alien.
During any static hold exercise, we are creating tension in the muscles. Increasing time under tension increases muscle breakdown. Muscle breakdown means muscle growth when those muscle fibres repair. Static holds can make us stronger, especially our core. Regardless of what holds we are doing, our core is going to have to be fully engaged to keep our body still.
HomeWOD Four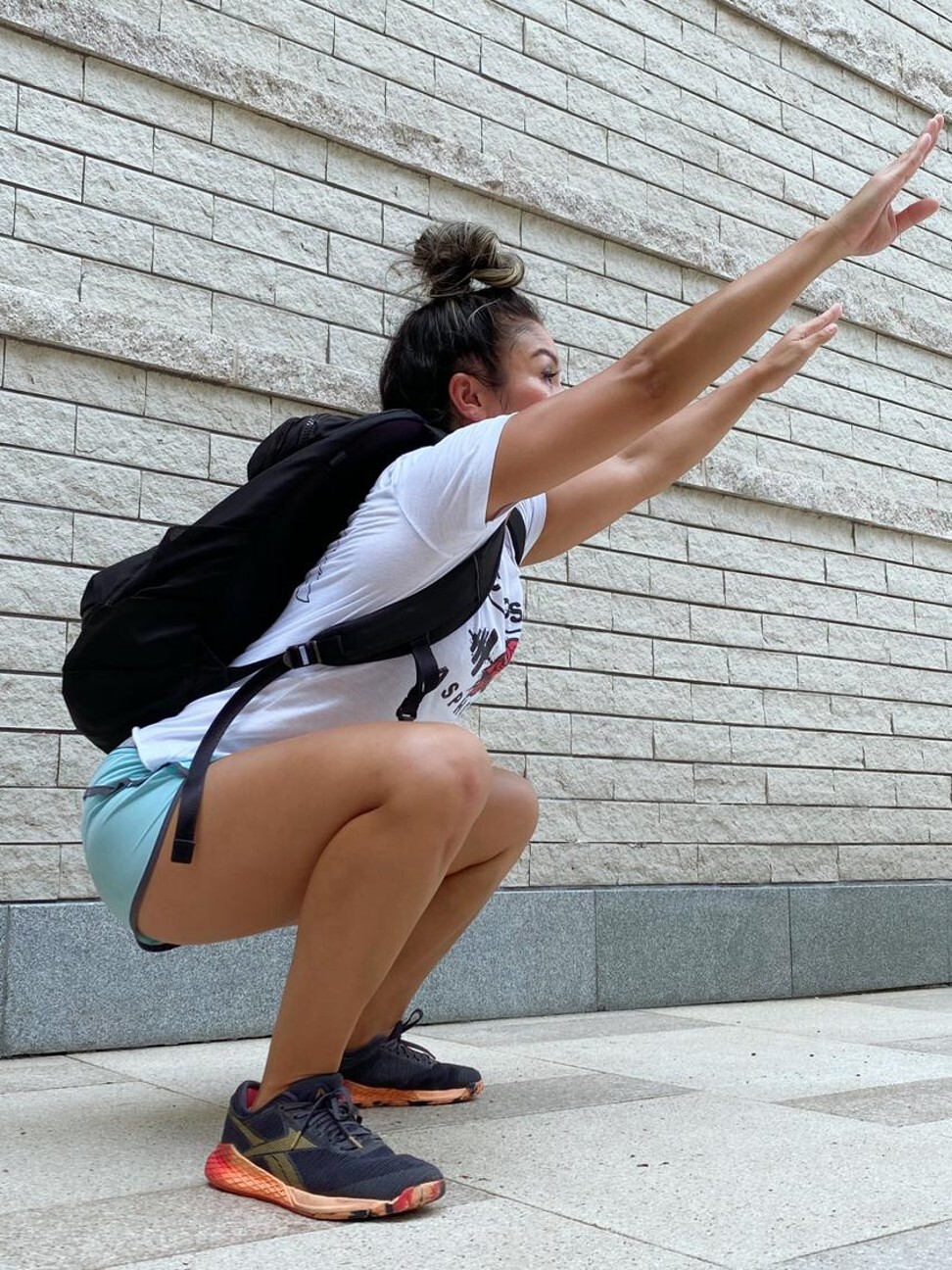 Need a stuffed backpack.
AMRAP is the acronym for as many rounds or reps as possible. AMRAP workouts allow everyone to do the same workout at their own pace. AMRAP workouts accommodate all levels of fitness. Also, knowing that your workout is going to last 15 minutes, it motivates a person to work hard.
AMRAP 15 minutes: "the up down"
12 thrusters (with backpack)
12 burpees
HomeWOD Five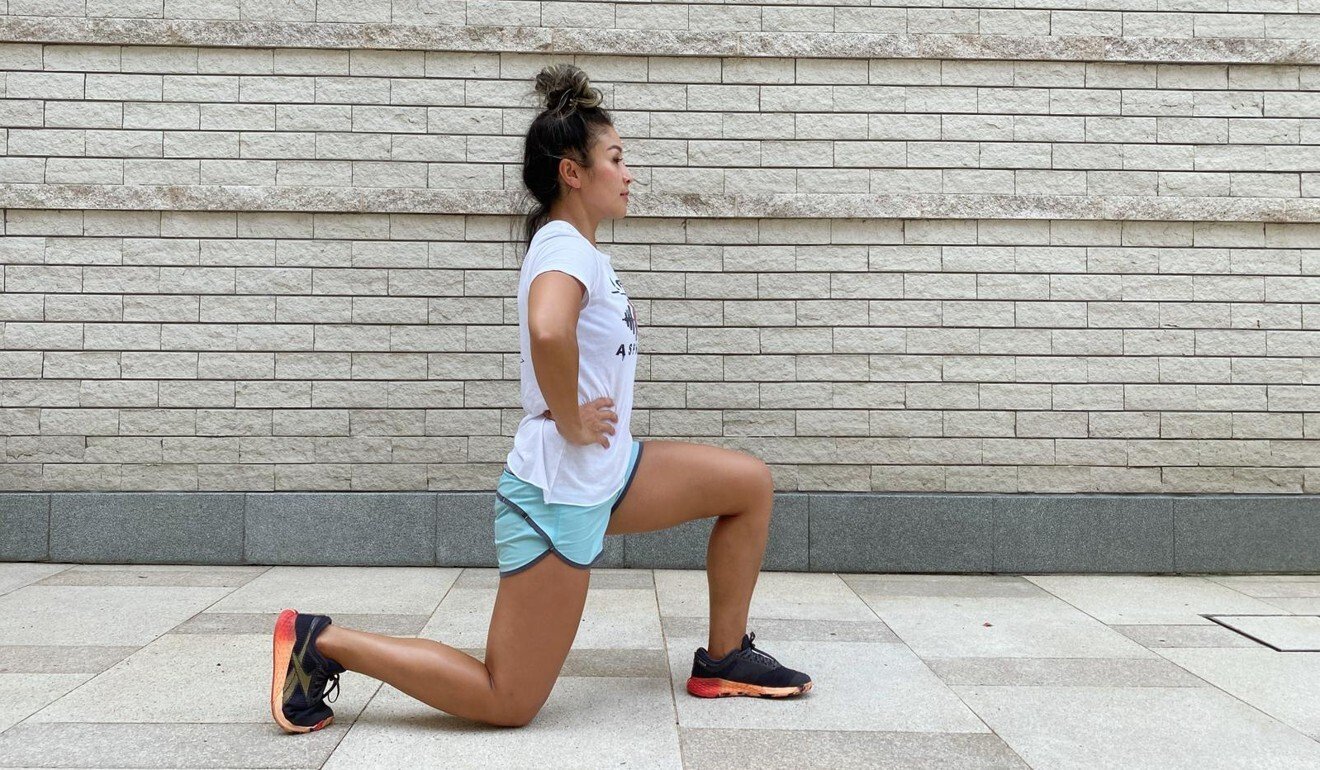 The "Chipper" for time:
Chipper WODs are challenging because they demand mental toughness due to the high reps required.
25 mountain climbers
25 jumping squats
25 sit-ups
25 burpees
25 alternate lunges