Stephanie Chung found from a very young age that sitting still was futile.
"According to my mom, I was bouncing off the walls right away," said the 28-year-old, who hails from Medfield, Massachusetts, a suburb outside Boston.
"I was jumping on and off couch cushions, I was hanging upside down, all the stuff I'm sure you don't want your two-year-old doing."
Chung's parents – her father hails from Taiwan and her mother is Caucasian – had a remedy for their daughters hyperactivity: gymnastics. By the time she was five, Chung was already competing, and stuck with the sport through high school, but it began to take its toll on her body, which included a herniated disc at the age of 13.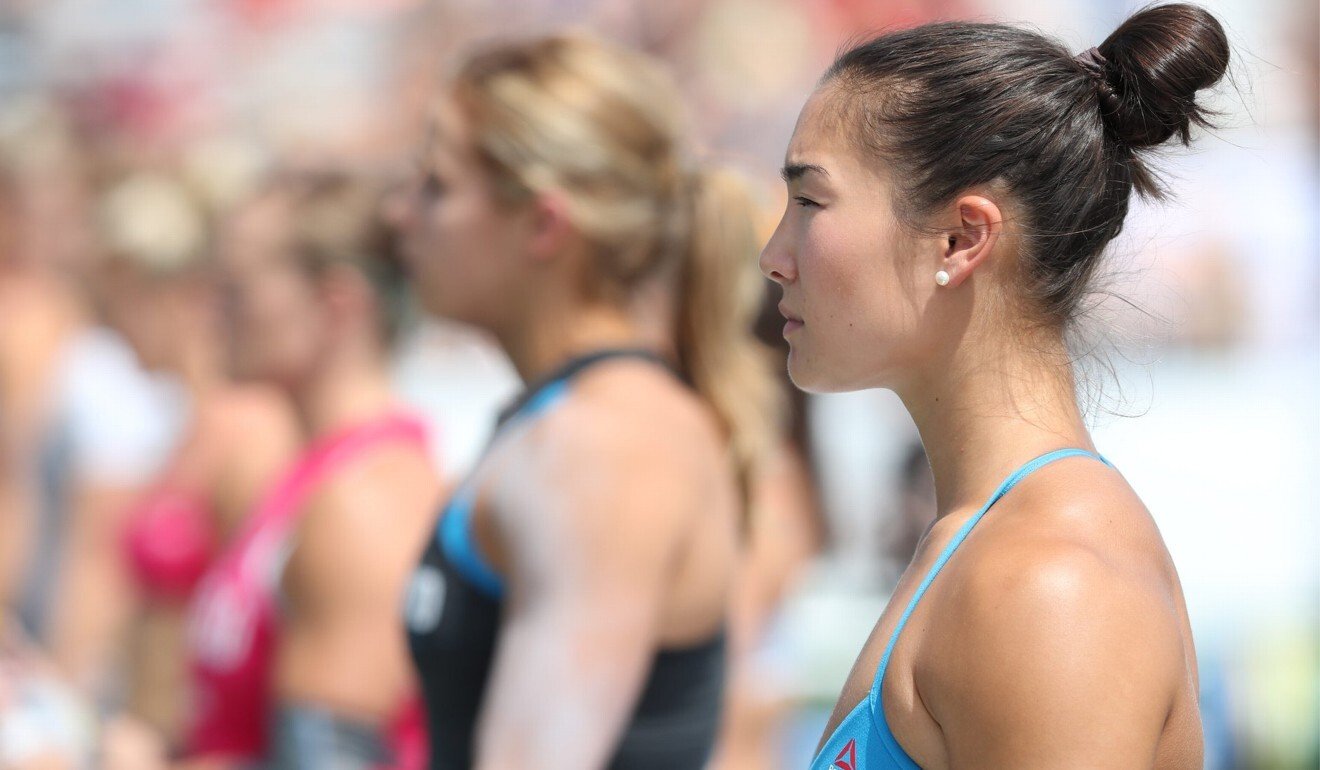 After she graduated from high school and headed off to Cornell University in New York state in 2010, Chung switched to club gymnastics which was less strenuous and demanding given she'd enrolled in pre-med classes with the intent on going to medical school.
In 2014, Chung made good on a promise to herself to take a gap year, and then found herself working for the university teaching premedical biology in Doha, Qatar at the age of 22 at Weill Cornell Medicine.
"I think I realised I hadn't really travelled that much, and with the thought of spending the next 10 to 12 years working on my school for my career, it was definitely something I wanted to explore."
Chung said she was ready for the opportunity, however her family, not so much.
"It was definitely more of a shock for my parents than it was for me. It's something different when you think your kid is going to head off to medical school and then they come and tell you they are moving to the Middle East," she said with a laugh.
Chung, who had dabbled in CrossFit back home in the US during college, soon found herself with a lot of time on her hands in the Doha desert.
There happened to be a CrossFit "box", as gyms are referred to, in the expat compound she was living in, and soon Chung was a regular, everyday.
"That's where I spent the majority of my nights in the first year I was [in Doha]. The people at the gym there became my friends. And my work wasn't coming home with me like when you are in school, so I would get home, and then I would just get changed and go to the gym."
Chung also met her future husband in Doha, Robert Mireles, who is now the manager of the Invictus Fitness Fenway location. She said Mireles was one of the first people who saw potential in her, helping her get into her first competition in Kuwait in 2015. "I was a super recreational CrossFitter at that point, I didn't really like lifting heavy weights to be honest," she said.
Chung started knocking off CrossFit goals, which included a regional appearance in 2016 where she came 20th. Chung would head back to Madrid, Spain where the competition was again the next year and placed 25th, and then in 2018 she came fourth.
Chung and Mireles also moved to the United Arab Emirates, working for a CrossFit gym in Abu Dhabi, and it was that fourth-placed finish which booked her ticket to the CrossFit Games that summer in Madison, Wisconsin. Chung had also gone through a philosophical change, entering a new head space where she knew competing and losing was going to drive her away from the sport – so if she was in, she was all in.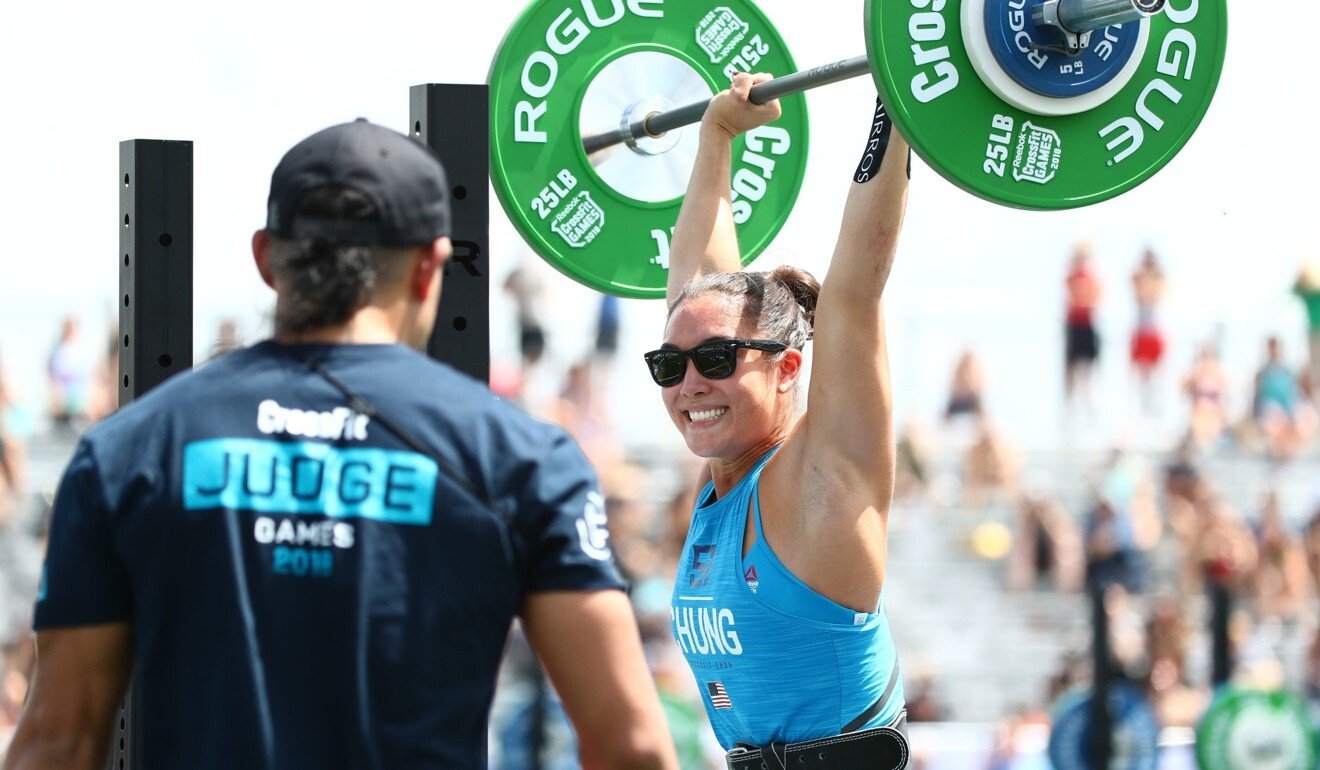 Part of this re-evaluation meant putting the idea of becoming a doctor aside which started in 2015, and focusing on coaching CrossFit and training which hit full steam in Abu Dhabi, something she found she had a definitive passion for stemming all the way back to her initial career goal of becoming an athletic trainer. She had to put what she calls some "life chaos" aside and started trying to enjoy the process.
"I think I just didn't know how to work out the competitive mindset for myself yet. I did what I thought worked for others, and it didn't work for me," she said.
Chung said the switch came in focusing on execution, not expectations. "I want to enjoy myself first and foremost, and then the results will come," she said. "So it was flipping it, not, 'Oh if I do well, I will be happy … I need to be happy, and then I will do well'."
Niki Brazier, who has been a sideline reporter for CrossFit events since 2013, met Chung during her 2018 Regionals in Spain where she booked her ticket to the Games. Brazier said watching "the comeback kid" climb to fourth was a perfect testament to her personality.
"It was amazing to watch," said Brazier who is now friends with Chung back in the Boston area. "But what was even more amazing was having a chance to interview Steph throughout the weekend. It was the first time I had a chance to meet her and get to know her, and she was so calm, so humble, so unassuming, and such a badass. I fell instantly in love with her personality."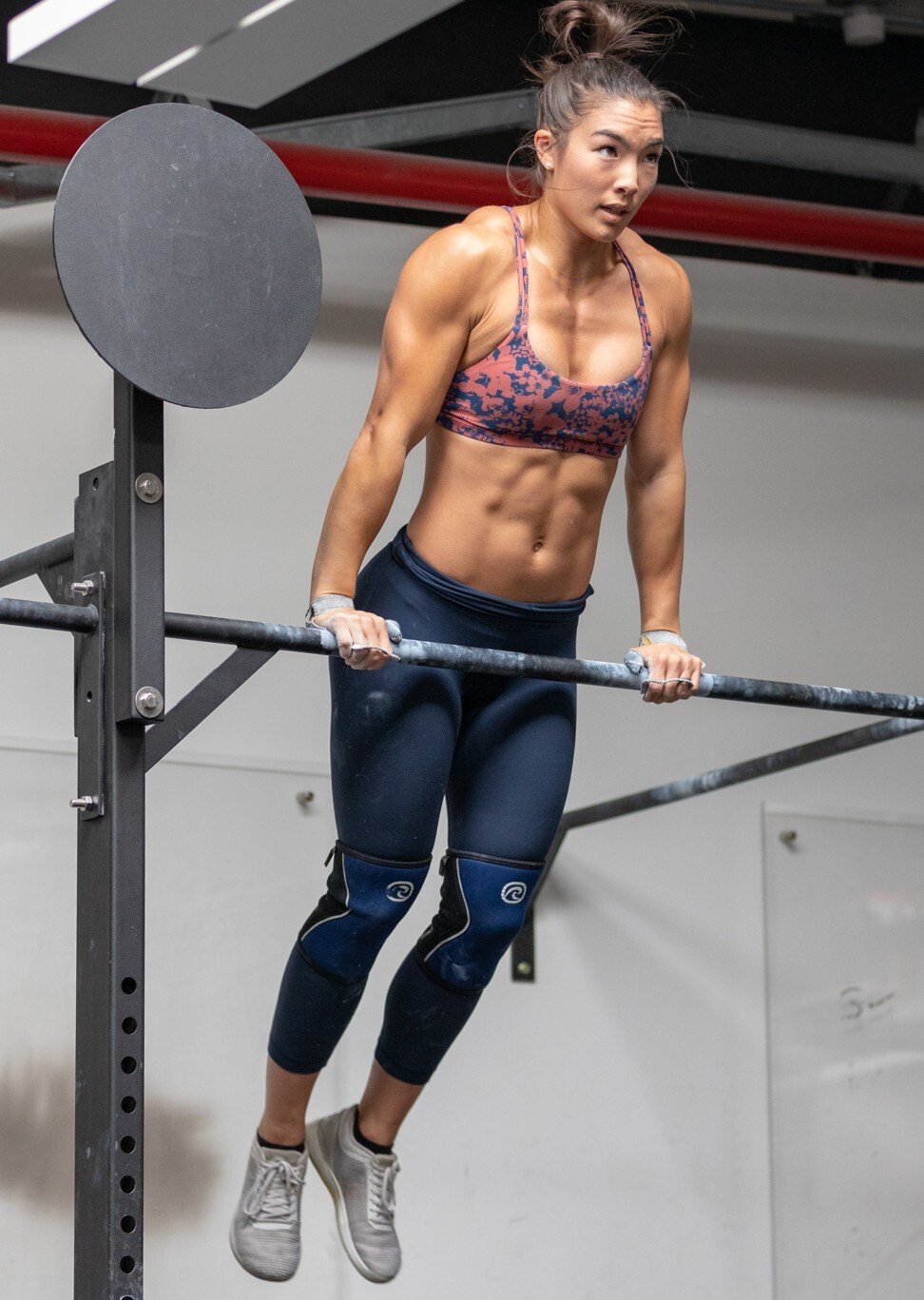 Of course, life would throw Chung a curveball before the 2018 CrossFit Games when she broke her ankle two weeks before the competition. She still managed to place 35th (getting through all the cuts), and by then, Chung felt she was on the right path.
Her goal of qualifying for the 2019 CrossFit Games hit a snag after she failed to qualify via the 2019 CrossFit Open and two Sanctionals. The coronavirus restrictions will limit the 2020 CrossFit Games to 30 competitors in both the men's and women's fields this September, so Chung is now setting her sights on 2021.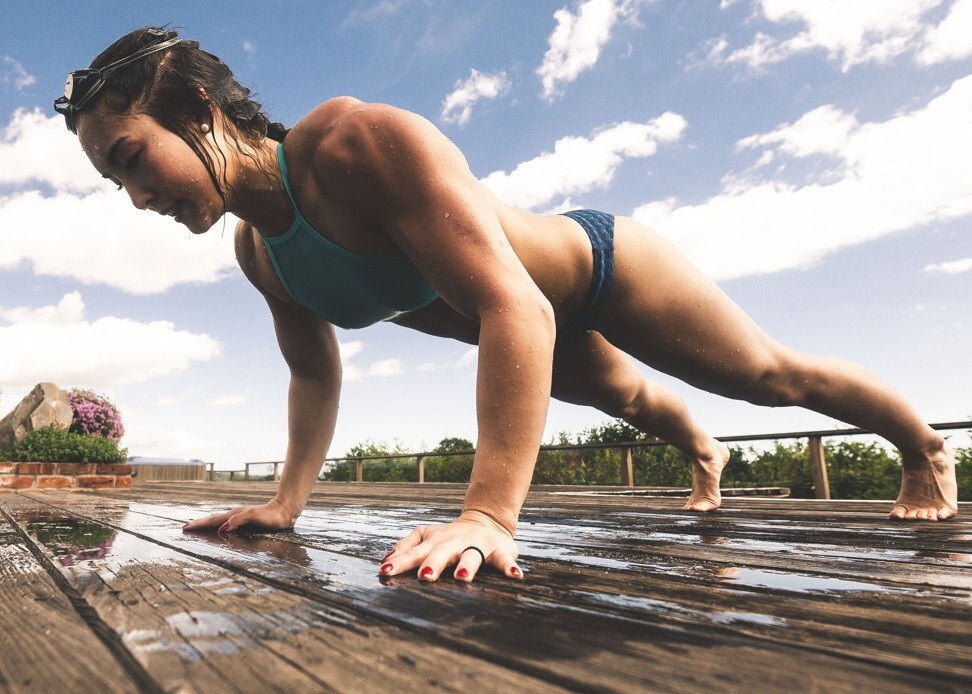 Chung, as an Asian-American, said she's happy to represent the growing diversity of the sport, and also help it move forward.
"The model of CrossFit is such a great one to show that sport can be inclusive, not just of race but of age and demographic," she said. "Eighty-year-olds working out with 20-year-olds, and everyone in between. Kids coming in working out with their parents. People who were collegiate athletes working out with people who were marathon runners."