If you've ever been to or watched a CrossFit event, chances are you've seen Niki Brazier. As the sideline reporter for various events, Sanctionals, competitions and the CrossFit Games, the 32-year-old American has been a mainstay in the sport since 2013.
Brazier has made a name for herself via her ability to ask pointed questions immediately following events, catching CrossFitters in the moment of immediate reflection. Interviewing the likes of Mat Fraser, Tia-Clair Toomey, Sara Sigmundsdottir and Rich Froning on a regular basis, she said the idea is to stay genuine above all else.
"Everyone's reporting styles are so different," said the Boston native. "For me, I've always tried to be exactly who I am in real life, on TV. That means no overbearing formality, no on-camera reporter voice, just authenticity. I've always been able to connect better with people that way. They feel more comfortable and at ease and down-to-earth, rather than staunch and formal and on camera, if that makes any sense."
Brazier, who studied broadcast journalism at university and got her start as a TV reporter in Bangor, Maine, said there is a feel to it. Brazier actually got into the sport while covering the opening of a local "box", as CrossFit gyms are known.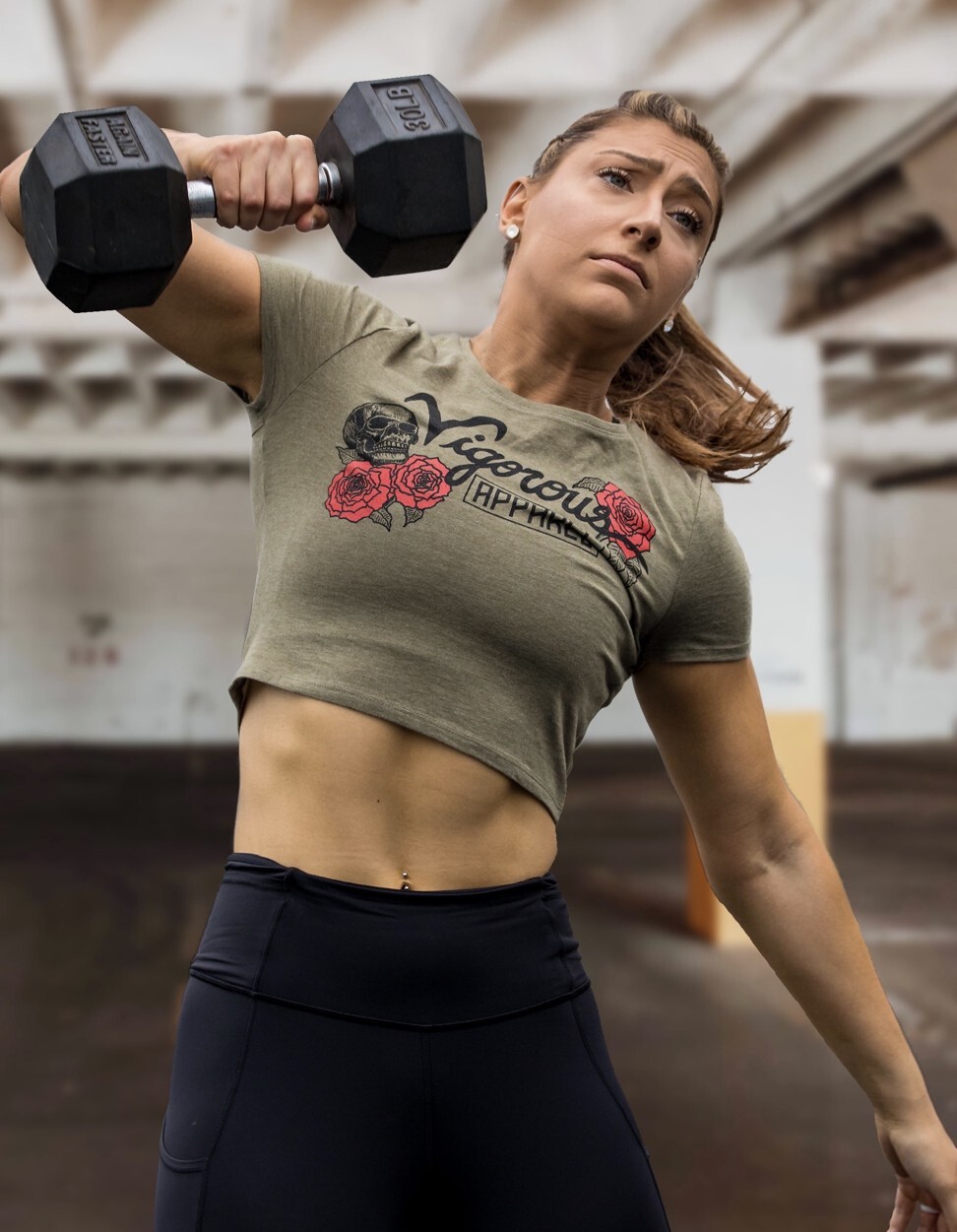 "My first workout was Fran," said Brazier, referring to the arduous WOD (workout of the day) filled with thrusters and pull-ups. "And it just about murdered me. I think I used a training bar and a thick band for pull-ups. But I was hooked."
Having done CrossFit now since 2011, Brazier said she is able to quiz competitors with an in-depth, first-hand knowledge and bring it to the sidelines of competitions.
"I typically approach CrossFit athletes as a friend who is genuinely interested in hearing how that event or heat or competition went for them. I try to ask questions that their training partners in their own boxes would ask, because those are the questions we're all thinking about at home, too. And I try to be human. Because sometimes they are tired. Or upset."
One of those athletes who is Brazier's friend is Taiwanese-American Stephanie Chung. The two met during the regionals in Spain in 2018 where Chung booked her first ticket to the CrossFit Games.
Chung said Brazier has become a CrossFit mainstay and synonymous with competitions because she has earned the respect and trust of the athletes, sometimes getting them at their most vulnerable.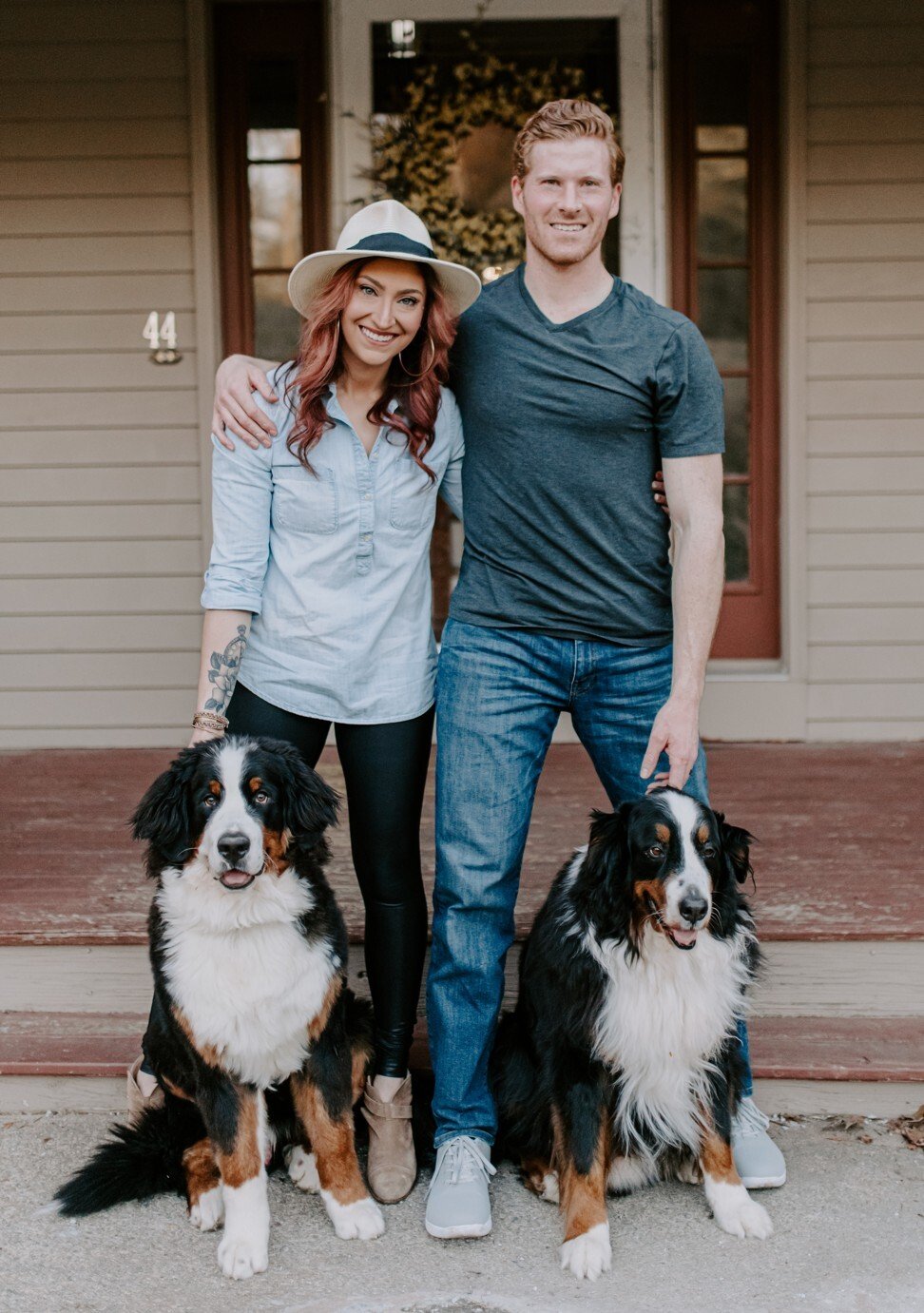 "I knew that she was a fantastic sideline reporter for the CrossFit Games before I met her in 2018, and my respect for her as a media presence in this sport has only grown since getting to know her better," said Chung. "She brings so much personality and fun to her interviews, while also asking very smart, informed questions."
Brazier, the daughter of Russian immigrants, danced with the Boston Ballet as a child and also played Division III volleyball during university. She works in advertising for an agency, and has travelled the world attending CrossFit events.
However, there has not been a CrossFit competition for months and Brazier said she has picked up some new skills including baking, tending to six chickens and a garden, and running her own podcast.
Crossfit's 2020 has not only been rocked by the coronavirus pandemic, but a scandal that saw the eventual ousting of founder and former CEO Greg Glassman. His dismissal ushered in a new owner, Eric Roza, along with Berkshire Partners.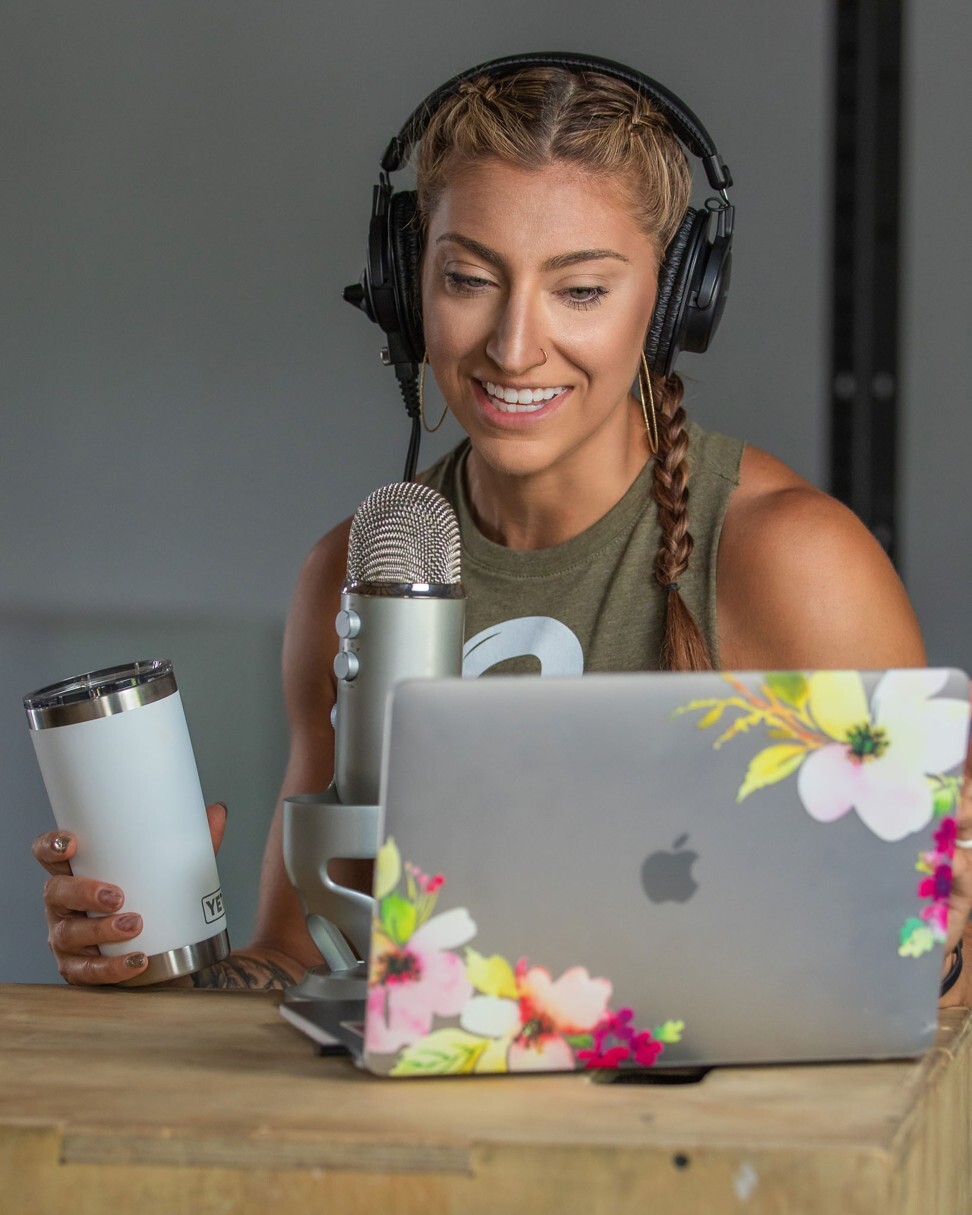 Brazier, who will be back on the sidelines whenever the virus restrictions allow it, said she thinks Roza can bring about much-needed change and help restore the brand.
"Overall, I think CrossFit is going in the right direction and I hope Eric continues to set us on the right path. All I can say for myself is that I love this sport and this community and I want it to survive. So long as surviving means strength in diversity and inclusion."