Before the 2019 CrossFit Games, the sport went through a massive overhaul which divided the community and its athletes. Regionals were gone, replaced with Sanctionals. More than 100 country champions were crowned from all over the world.
The Games themselves also had drastic cuts thrown in last August, and anyone looking to predict what might come were probably banking on the unexpected. While many new athletes found their way to the upper echelons of the standings at the end of the weekend, and some brand-names were left watching from the sidelines, there were no surprises when it came to the kings and queens of the thrones.
American Mat Fraser won his fourth consecutive title in the men's division, while Tia-Clair Toomey of Australia captured her third in a row. Fraser fought off an unfortunate backpack malfunction, and a hard charge from Noah Ohlsen, but outside that, neither looked incredibly threatened when all was said and done.
On top of this, four-time individual winner Rich Froning won the team spot with CrossFit Mayhem, which came as a surprise to no one.
Somehow 2020 usurped 2019 and offered an even wilder ride for the sport. The coronavirus shut down the Sanctional season in the blink of an eye, and we are now heading into an unprecedented format, an online competition from September 17-19, which will produce five men and five women from 30 competitors who will head to Auroras, California, for the in-person finals from October 19-25.
Without a team competition this year, we are left with only the men and women, and for argument's sake, let us assume Fraser and Toomey somehow do not do what everyone is expecting them to do, and uncharacteristically drop the ball in the online competition, or the in-person finals.
Who does that leave as potential winners? American Ohlsen, who came second after holding the lead for a substantial part of the 2019 competition, has to be respected. He got a taste of what it's like to be atop the leaderboard, which not a lot of men have experienced during Fraser's remarkable reign, so he knows what to expect if he finds himself in the driver's seat again.
Ohlsen's buddy, Chandler Smith, 27, is an up and coming contender and came 15th last year at his first appearance at the Games. Inexperience may be his Achilles' heel, but the online competition probably adds a different type of pressure than live competitions.
Given Chandler is African-American, and after ousted former CEO and founder Greg Glassman's clearly racist tweets and comments earlier this year, it would make for a great storybook ending to what started out as a disastrous 2019 for CrossFit Inc.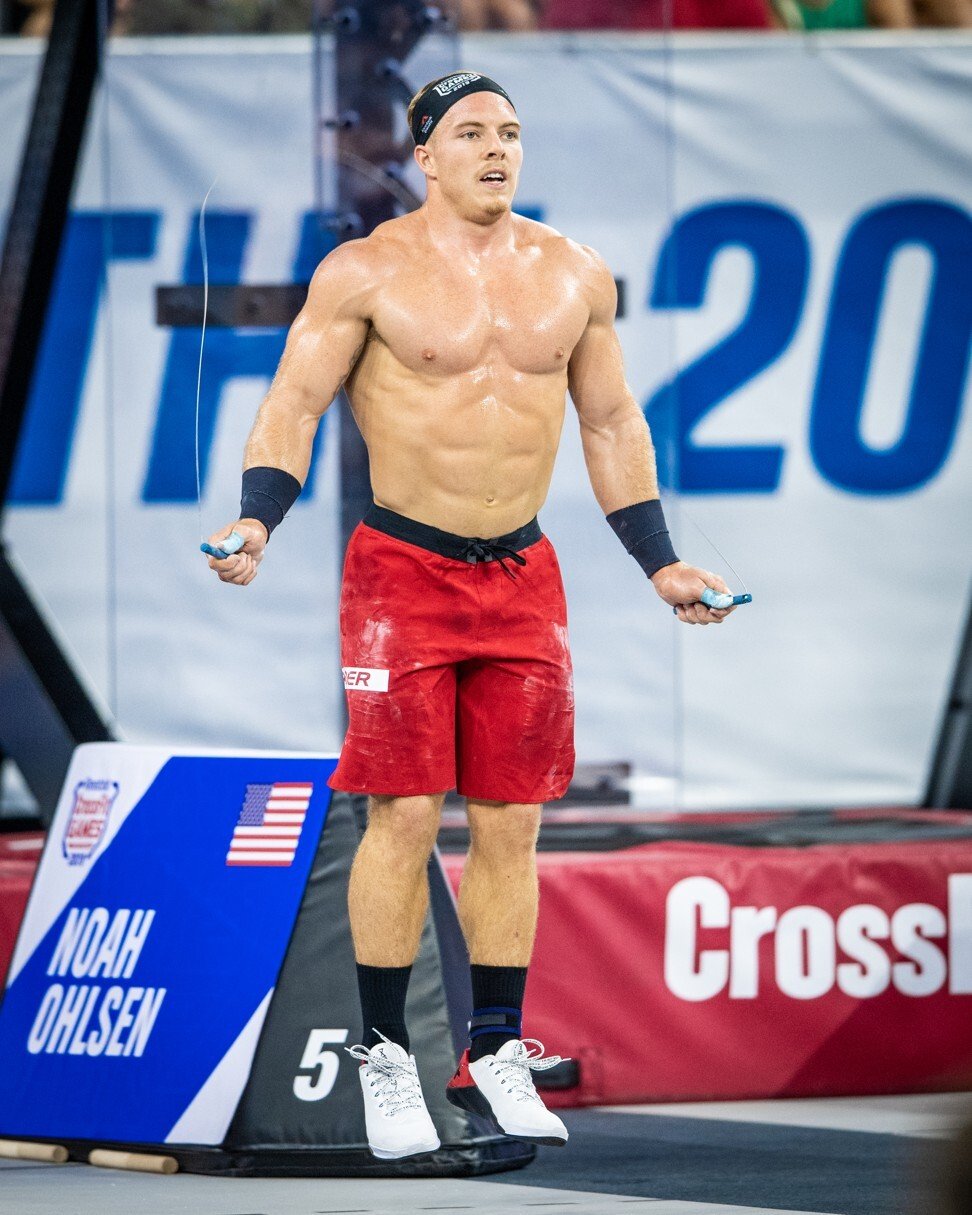 Once again, counting out the two Canadians (Patrick Vellner and Brent Fikowski) would be unwise. Both were dramatically cut at last year's competition, Vellner came 16th and Fikowski was 23rd, but they have both rebounded since. Vellner won the 2020 CrossFit Open, beating Fraser, and Fikowski won the Dubai CrossFit Championship in December, holding off a stacked field which included Vellner (second) and Russian Roman Khrennikov.
One could argue the online format would favour those who did well in the Open, which means Bjorgvin Karl Gudmundsson, known as "BKG" to fans, rates as a serious contender as he came third.
But herein lies the complications of 2020 and the pandemic. If Gudmundsson makes the top five, will he even be able to travel from Iceland to California to compete, and if so, will mandatory quarantining and the logistical nightmare play into his performance?
On the women's side, it is the same story. Toomey will most likely win again, but if not, who could we expect to unseat her? The first mention has to go to Iceland's Sara Sigmundsdottir, who was on an absolute tear before the pandemic shut the sport down. She had won two Sanctionals (Ireland and Dubai), and crushed the Open by winning it for the second year in a row.
She has clearly rebounded from two poor showings at the Games, which included a 37th in 2018 and 19th last year. She has a new outlook on competing and life which she outlined in an interview with the South China Morning Post , but questions still remain: is she her worst enemy?
There is also the fact that when she did meet Toomey in person at Wodapalooza in Miami in February, which was one of the last Sanctionals to go off before the pandemic, Toomey did what champions do and beat her.
When it comes to both the men and women, this year has to favour the Americans and US-based competitors. Not only do they have generally favourable time zones when it comes to the online competition, getting to California in October will be easy and relatively pain free.
Fraser and Toomey are probably putting some finishing touches on their preparations together, as they train side by side in the US, so betting against them is not recommended.
But if 2020 has taught us anything, it's to expect the unexpected. Just do not expect perennial champions like Fraser and Toomey to let a wild ride of a year throw them off course without a fight.