Tia-Clair Toomey has won the first and second workout of the CrossFit Games 2020.
There are 30 men and 30 women competing from their home gyms due to coronavirus, vying for a spot at the in-person final in October.
Toomey is favourite to win the Games and clinch her fourth straight title. She lived up to her reputation and came out the blocks at a full head of steam.
The first workout was Friendly Fran. Athletes had to complete three rounds of 21 thrusters and 21 chest-to-bar pull-ups. Women had to lift 85lb (38.5kg).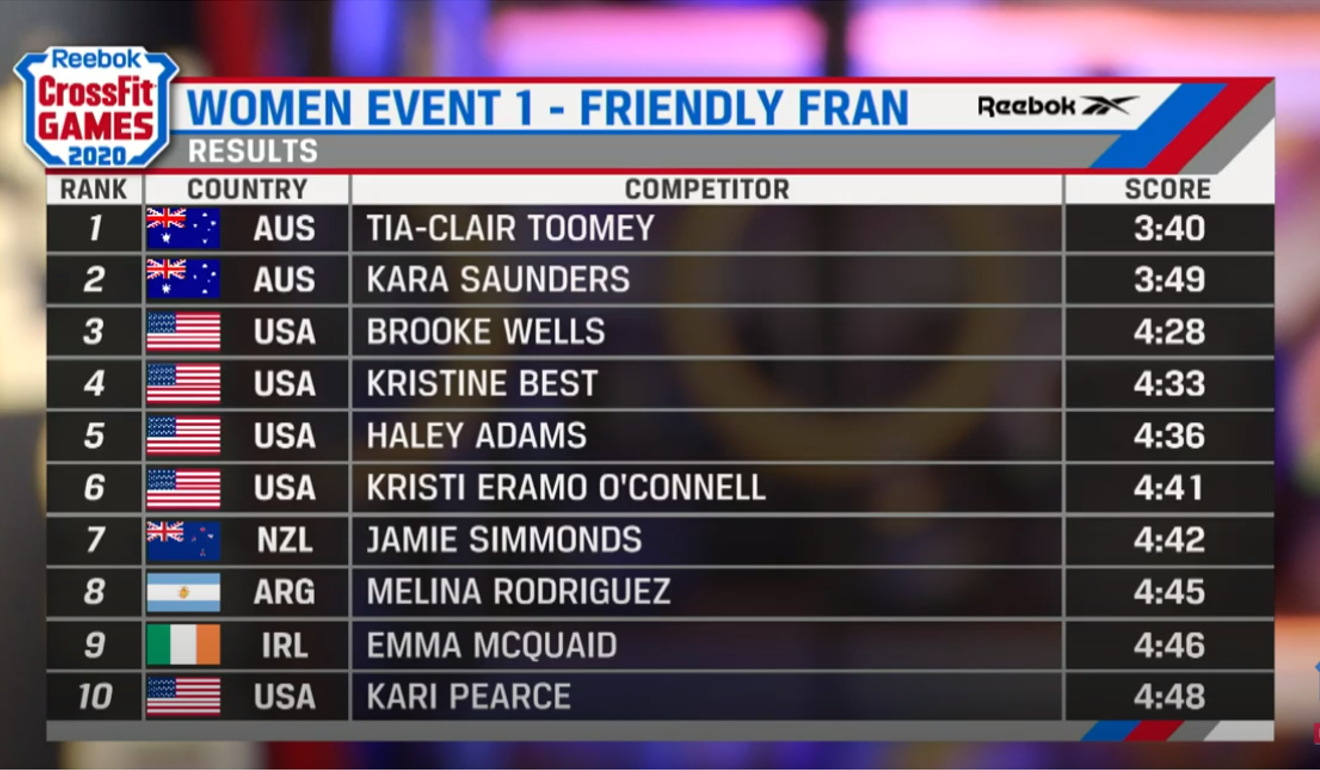 Australian Toomey completed the workout in three minutes and 40 seconds. She was followed by compatriot Kara Saunders, just nine seconds behind.
In a distant third was Brooke Wells, finishing in 4:28.
The second workout was a one-rep max front squat. Toomey won once again (313lbs/141kg), followed by Laura Clifton (302lbs/136kg) and Saunders (294lbs/133kg).
Remaining workouts on Saturday are Damn Diane (three rounds of 15 deadlifts and 15 strict deficit handstand push-ups) and a 1,000m row.