The 2020 CrossFit Games are beginning to look a lot like the 2019 CrossFit Games. After four events of the online competition, four-time reigning champion Mat Fraser is atop the leaderboard.
Fraser, who has 360 points, is being chased by a familiar face, fellow American Noah Ohlsen, who has 281 points. At the 2019 Games, Fraser held off a charge in Madison, Wisconsin, from Ohlsen, who actually took the lead from him for a substantial period, but ended up coming second.
Fraser came first in the third event, Damn Diane, and then eighth in the 1,000-metre row. Ohlsen came second in Damn Diane and then 17th in the row.
For the online competition, 30 men and 30 women are vying for five spots to head to California in October for the in-person final. Rounding out the top five competitors in the men's division are Bayden Brown, Jeffrey Adler and Jonne Koski.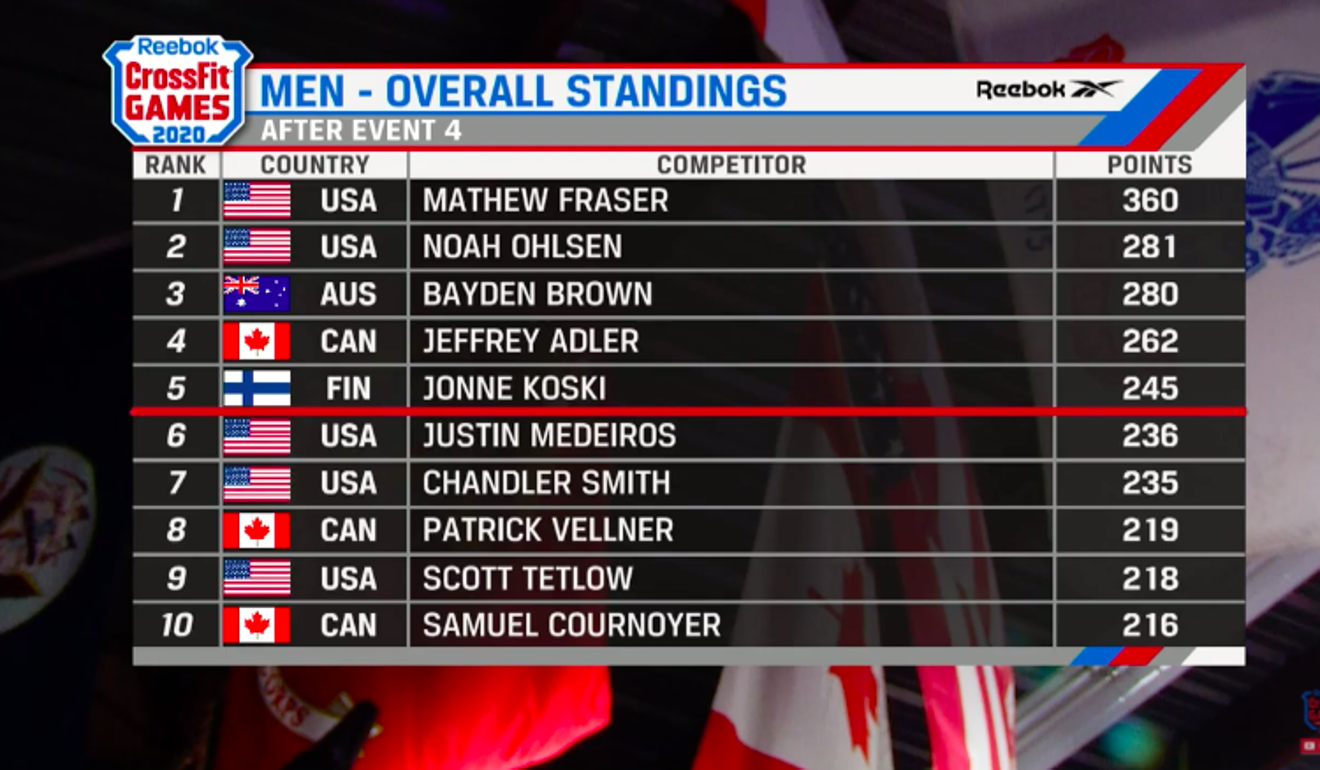 Fraser took the first event, winning the Friendly Fran with a time of 3:08. Second behind him was Ohlsen (3:55).
Fraser was fourth in the second event, the front squat, which was won by Griffin Roelle (US).