The short answer to this question is no, and the long answer is maybe, but probably not.
Barring injury, the coronavirus or unforeseen circumstances, Mat Fraser should cruise to his fifth straight CrossFit Games title this month in Aromas, California. He will end the discussion about who is the greatest CrossFit athlete of all-time, as he will pass Rich Froning in terms of individual titles.
Or 2020 continues to surprise the world and we get an upset for the ages come October 19-25, where Ohlsen and Fraser, along with fellow Americans Samuel Kwant and Justin Medeiros and Canadian Jeffrey Adler, duke it out at the CrossFit ranch under the watchful eye of Games maestro Dave Castro.
Last year was supposed to be one for upsets and unpredictability. A new qualifying format axed Regionals and replaced them with Sanctionals, and a swathe of country champions were crowned. But Fraser, along with female counterpart and training buddy Tia-Clair Toomey, showed champions hit curve balls for home runs and defended their titles.
Ohlsen's opening last year came when Fraser was penalised for dropping a weight from his backpack during the Ruck run. Fraser was deducted an entire minute, and Ohlsen blasted to second in the Sprint Couplet and held the leader's jersey up until the final day.
Watching the video of Fraser dropping the weight is the oddest sight. It's as if some invisible hand is opening his bag and letting it fall out. It speaks volumes as to what it will take to unseat Fraser from his throne: an act of God.
This is not a knock against Ohlsen. He is one of the greatest CrossFit athletes of all-time. His consistency lies in the fact that he's been to the Games every year since 2014, finished in the top 10 five times and never worse than 15th. Ohlsen, who has a master's degree in strength and conditioning from the University of Miami, is a consummate contender, a professional and also one of the coolest dudes around.
This was supposed to be the year CrossFit ironed out its new schedule and format. But we all know what happened next as the coronavirus threw the planet into a state of flux. The Sanctional season barely got going, and a scaled down format only allowed 30 competitors into the online leg of the Games. Now we are left with five men and women, and no team competition.
CrossFit also went through its most controversial period, as former CEO and founder Greg Glassman left the company after a series of allegations of egregious behaviour and a racist tweet, leading to Eric Roza taking over. At one point, Ohlsen had publicly pulled out of the Games in solidarity with a number of other athletes who were upset with Glassman's behaviour.
One might think all these changes, much like last year, would throw competitors for a loop, but Fraser blew through the online competition, much like Toomey, once again showing that it basically doesn't matter what you throw at him, he will conquer it.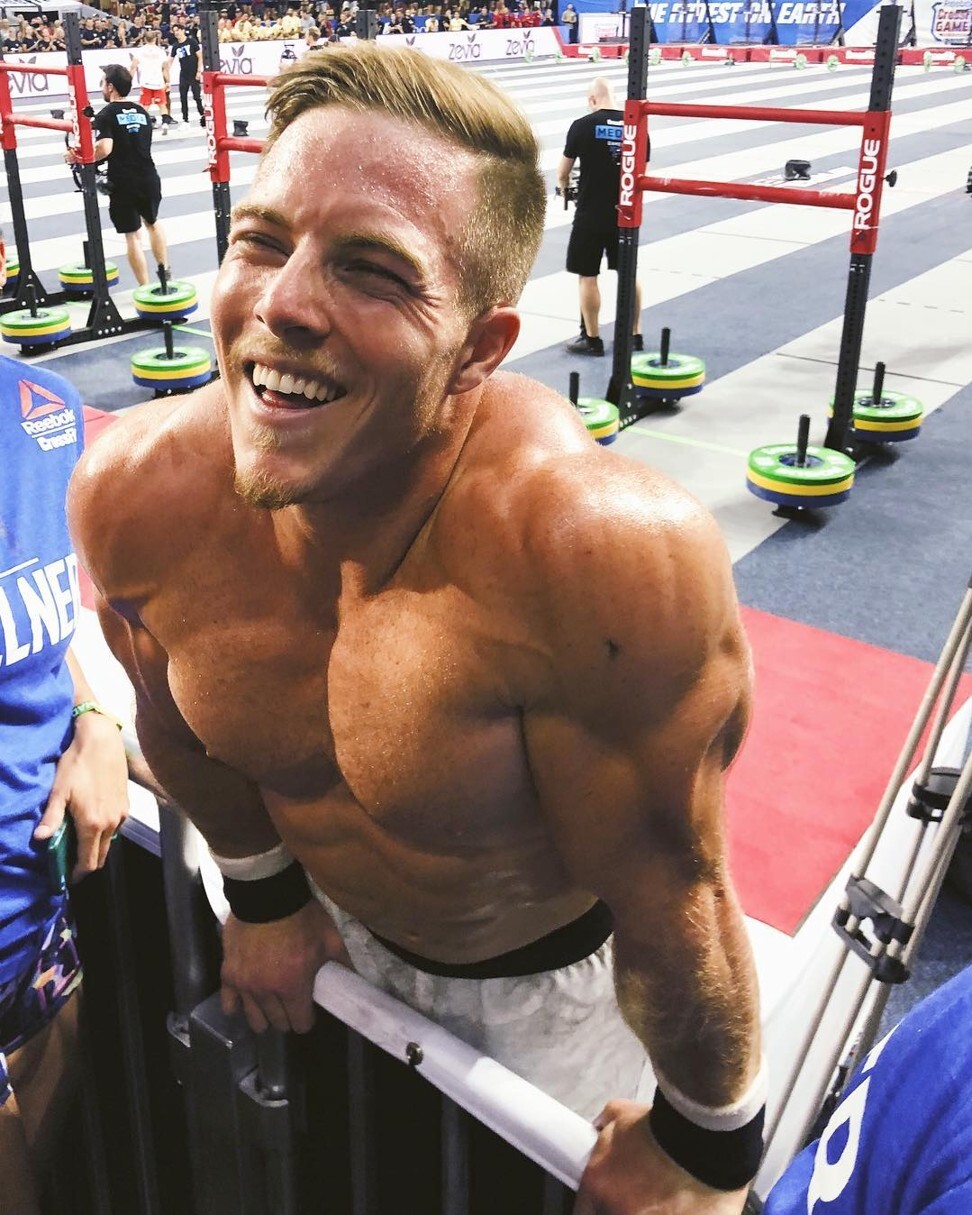 Where we are left with is sliver thin hypotheticals. Ohlsen does beat Fraser in some events, most notably fast running and in the water. He beat Fraser in the Sprint Couplet, the Mary, the Sprint and the Swim Paddle. But you can bet Fraser spent the off-season working on inefficiencies in his game, which are few to begin with.
The online competition was a testament to that. His worst finish was eighth in the 1,000-metre row, suggesting that the only small, minor, potential possible chink in his armour might be cardiovascular-based? It's also reasonable to believe Fraser may have just rested during the row to save his strength and play the tactician.
Last year, more than 100 competitors lined up at the start of the weekend in Madison, Wisconsin, and Ohlsen zeroed in on Fraser while feeding off the crowd's energy. Once again, this could be another knock against the Miami native as he clearly loves interacting with fans, whereas one must assume Fraser is looking forward to putting his horse blinders on and blitzing the finale.
Castro is also limited somewhat by the ranch in Aromas, as he will not have the luxury of trying to orchestrate events without having to take the coronavirus, social distancing and the bubble CrossFit will create, into effect. What this probably means is more stationary events, power events, and classic CrossFit events, which are, to no one's surprise, right in Fraser's wheelhouse.
Ohlsen also had to deal with his coach not being able to be with him during the online competition, and minor back spasms that may flare up again over the five days in California. Fraser seems to be injury resistant and when they do hit him, like they did before the Rogue Invitational, he is able to pull out in time and not risk making it worse.
What does this all add up to? If you are a CrossFit mathematician with no flair for the dramatic, it means Fraser wins and Ohlsen comes second again. Betting against this result is neither logical nor sensical. But, like always, you never know what could transpire, and if 2020 has taught us anything, it is the year to expect the unexpected.