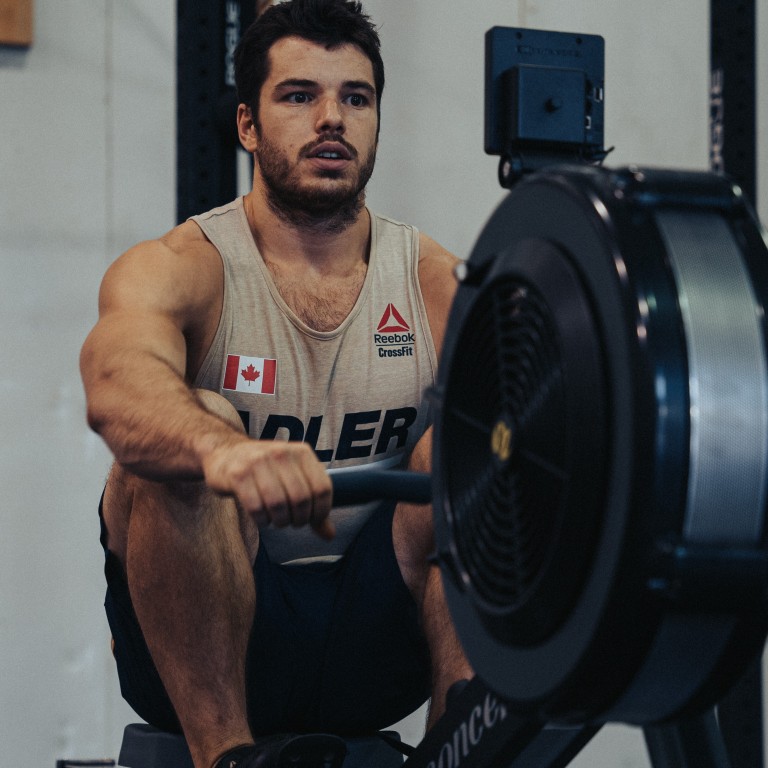 CrossFit Games 2020: Jeffrey Adler on heading to Aromas for final five – 'I will give 110 per cent'
The 26-year-old Montreal native has shown wisdom beyond his years, stacking up some impressive results
As one of five finalists for the Games, he has a chance to challenge four-time defending champion Mat Fraser
Canadian Jeffrey Adler has no delusions of grandeur about his chances of winning the
2020 CrossFit Games
. Reigning champion Mat Fraser looks primed to take his fifth title and Adler said he can't argue with that.
"I don't think Fraser will be beat this year," said the 26-year-old Adler. "For him to take second he would have to get third and fourth in a few workouts and I don't think it will happen."
"I will for sure give 110 per cent to give him a good competition and I am sure the other three guys will do the same. Hopefully, he doesn't win all the workouts."
Adler is also joined by Americans Noah Ohlsen, who came second to Fraser last year, Samuel Kwant and Justin Medeiros. The five qualified through the online competition and will head into a bubble format from October 19-25. Adler came fifth in the 2020 CrossFit Open to book his ticket to the Games, putting on an impressive showing which saw him claim the country champion title for Canada.
He has quickly made a name for himself as one of the sport's up-and-coming stars with some excellent showings, including a 33rd placing at last year's Games in his rookie outing.
Adler said the 2020 season, which stopped early due to the pandemic, has left him with months of uninterrupted training, which is both a good and bad thing. Adler said before the Open's five-week online workout competition kicked off last October, he found himself in a bit of a rut.
"Three to four weeks before stage one I felt tired and my motivation was low. It had been such a long prep with the dates being pushed back a couple of times. I actually didn't want to push as hard in my workouts. I felt like I wouldn't be as good as I wanted. My goal was top 15 at that moment."
Adler found a way to persevere and climb up the rankings as the weeks went on. He came 44th in 20.1, then sixth, sixth, first and 23rd to round out the competition. Although he won 20.4, a gruelling event that featured box jumps, clean and jerks and single-legged squats with a 20-minute time cap, and beating Fraser and others around the world, he said 20.1 was where he learned the most about himself.
"I am therefore very happy that I could go in that dark zone during that stage one workout," he said. "It is mentally challenging to dig that deep."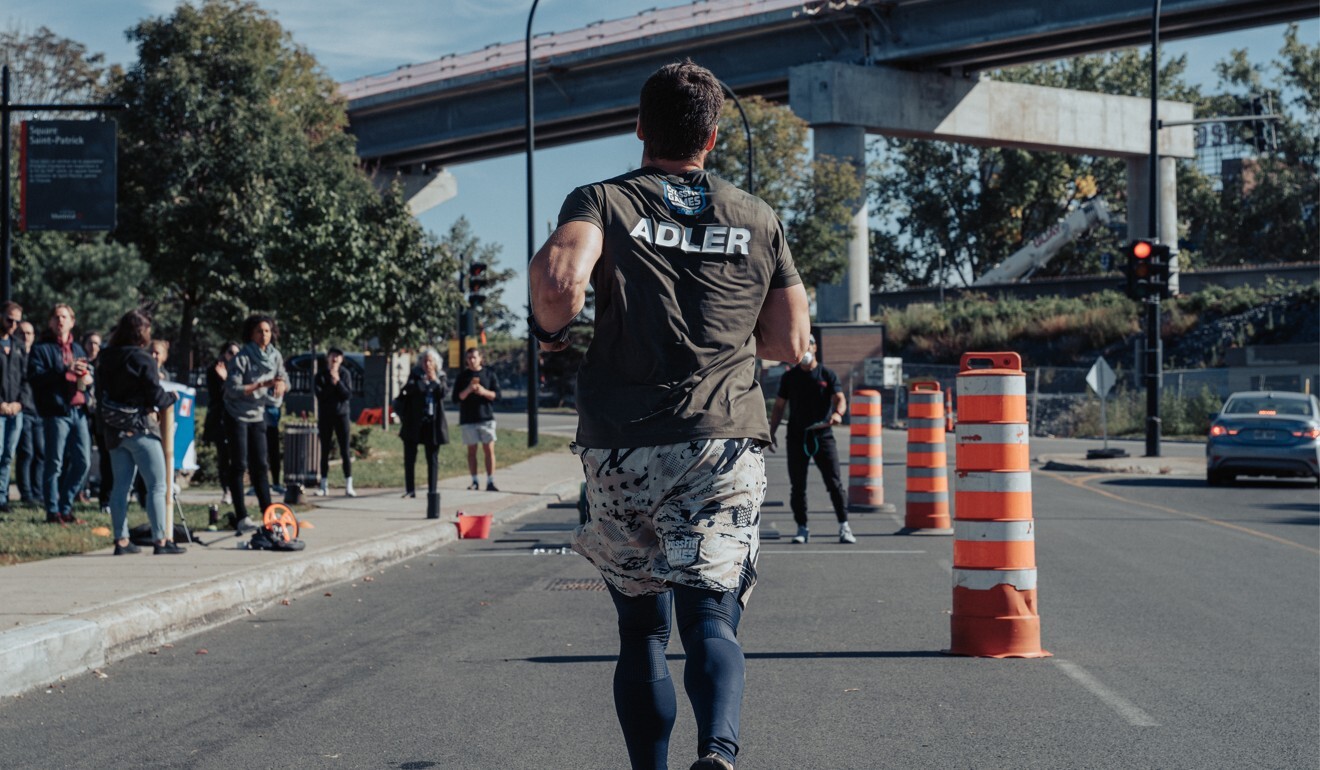 Training out of CrossFit Wonderland in Montreal, where he is also a coach and owner alongside his own coach Caroline Lambray, Adler has shown a proficiency only a few CrossFit veterans have been able to master – the ability to perform at equal levels at both online and in-person competitions.
Adler said the two formats are "worlds apart" but this doesn't mean he favours one over the other. The first part of the Games featured 30 men and women working out in their own gyms over a two-day period trying to grab one of five spots for the final.
Once again the online format proved problematic for veterans such as Brent Fikowski and Sara Sigmundsdottir, who many thought was primed to challenge Tia-Clair Toomey on the women's side.
Adler's approach is one of acceptance of each style and its unique possibilities. He came eighth at the star-studded Dubai CrossFit Championship last December, part of a packed field that featured Fikowski and fellow Canadian Patrick Vellner, both of whom have found their way onto the CrossFit Games podium.
"I like them both," said Adler of online and in-person competitions. "The stage one (for the 2020 CrossFit Games) was actually a way to find out if I am good online because of redos, or because I'm actually good. This time around was one and done and I managed to qualify for stage two.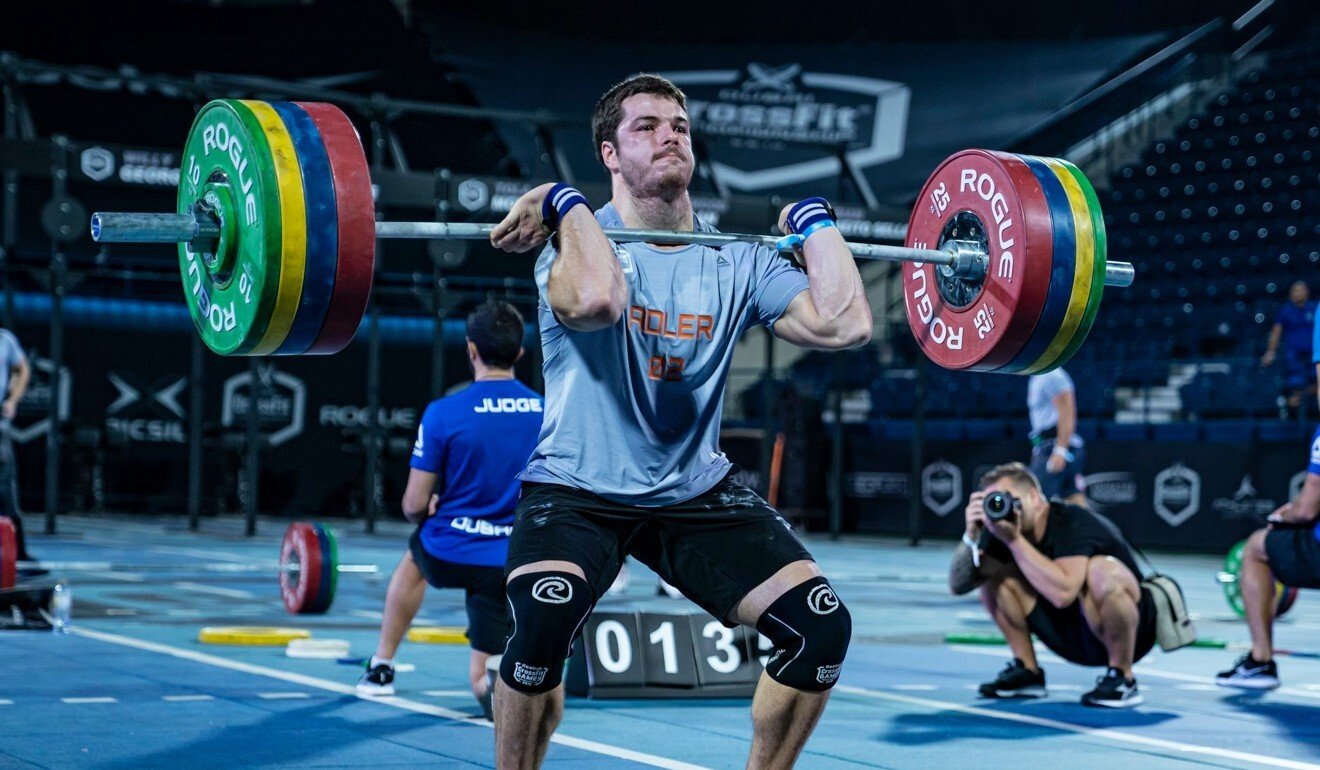 "Hopefully, I can perform as well in Aromas. After every competition we find out some weak points and that determines what we have to focus on for the next one. Based on what we learn we adjust the programming."
With less than two weeks to go before the finals, Adler said it is all about maintaining his fitness level and dealing with one of the most unpredictable elements of the Games that has nothing to do with the actual competition – the global pandemic.
"I have to stay healthy and focused. That being said, I have been getting ready for the Games since the Open, ramping up since the end of May and June. The main thing will be trying to stay Covid free. I am taking every precaution I can there, but as a gym owner I cannot cut myself off fully."
This article appeared in the South China Morning Post print edition as: Adler vows maximum effort at Games