One has to wonder if Mat Fraser has been watching the National Basketball Association finals.
LeBron James silenced another round of critics on Sunday by winning his fourth NBA title, his first with the Los Angeles Lakers and his third team in total. James has also been to the NBA Finals a staggering 10 times, which is quite a feat in the modern era.
Where James stands in basketball's Greatest of All Time conversation will always be stacked below Chicago Bulls' legend Michael Jordan, but when it comes to the American Fraser and the sport of CrossFit, we may get a definitive GOAT answer by the end of the month.
Fraser has four consecutive CrossFit Games titles, dating back to 2016. In his two Games appearances before that he came second both times, to Ben Smith and none other than Rich Froning.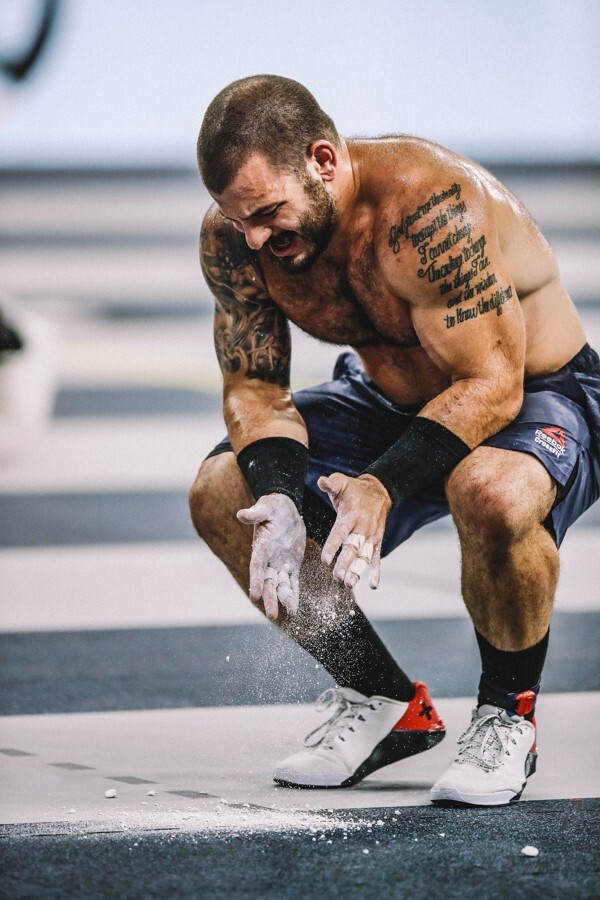 The American Froning is largely considered the Godfather of CrossFit. He won four straight titles from 2011 to 2014, and then retired from individual competitions. He moved over to the team division and has racked up more silverware for his trophy case.
One might liken Froning to Jordan in some respects, the sport's first modern day GOAT. Jordan has been the unheralded and uncontested "greatest player ever", having won six championships and accompanying awards as well as setting a number of statistical records.
James will never silence the GOAT critics until he wins at least six titles. When looking at the "greatest" argument, the comparisons always start with the biggest and most important trophies.
Fraser, on the other hand, stands on the precipice of unheralded GOAT status as he readies for the climax of the 2020 CrossFit Games (October 19-25). He will compete against Noah Ohlsen, Justin Medeiros, Samuel Kwant and Jeffrey Adler in an O.K. Corral shootout in Aromas, California.
The 2020 CrossFit Games started with an online competition, 30 men and women battling for one of five spots at the in-person finals, which will take place at the famed CrossFit ranch under the keen eye of Games director Dave Castro.
Fraser dominated the first half of the competition and, barring some unforeseen circumstances, a fifth title is all but a foregone conclusion. Even fellow competitor Adler admitted he doesn't think he can beat Fraser.
A fifth title will give Fraser the edge when it comes to CrossFit's GOAT debate. Froning's legacy is undisputed, but Fraser, who has come of age in a much more competitive and globalised time for the sport, will silence any logical critic by winning this year.
Not only has Fraser won four times, he has dominated, sans a minor blip last year when Ohlsen seized the leader's jersey momentarily. After the online competition in September, Fraser became the most successful male or female individual CrossFit athlete of all time. His total now stands at a staggering 20 wins and the last time he lost an in-person competition was the 2015 CrossFit Games.
Fraser has also crushed the online five-week qualifier, won the CrossFit Open four times, and the now scrapped Regional format five times.
His championship mentality is much like Jordan's and James'. He is more than willing to use challenges and challengers to fuel him, and takes a hardline approach to every competition. There is only first, and the rest are losers.
James will always have difficulty winning any bar stool or armchair GOAT debate until he matches Jordan's six titles. One could argue his 10 NBA Finals appearances and four titles in a much more competitive era, on top of winning with three teams, is even more impressive than Jordan's career. But alas, the GOAT debate still rests on one mountaintop: total titles.
Where James still has work to do, Fraser can end all discussion at CrossFit "boxes" around the world. Froning's accomplishments with his Mayhem Freedom teams are impressive, and a great show of longevity and consistency for the sport's defining pioneer, but they would not hold a candle to another title.
If Fraser wins this year, he will undoubtedly be CrossFit's GOAT, the debate will be over, case closed. With one last hurdle to overcome, within the bubble on a ranch in California, he stands on the edge of legendary status.
All he has to do is what he's been doing his entire career: win, and win at all costs.