CrossFit Games 2020: can Katrin Davidsdottir upset Tia-Clair Toomey in remarkable comeback push?
The 27-year-old Icelandic star looks primed to play potential spoiler in Aromas, but is she up to the challenge?
Davidsdottir knows what it takes to win it all, so can she return to past form?
Last December on the morning of the first day of competition
at the Dubai CrossFit Championship
, all the competitors were at the famous Jumeirah Mina A'Salam beach, ready for the first event, and it started raining.
Off to the side, underneath one of the beach umbrellas, was a furious looking Katrin Davidsdottir. Pegged as one of the medal contenders in the star-studded Sanctionals, Davidsdottir looked in top form heading into the competition.
However as the CrossFit world would later find out, Davidsdottir had been forced to pull out of the competition at the last second after injuring her back in training in the lead up to the competition. In a heartfelt Instagram post, she said "there has been a lot of stress in my life lately and things going on" but did not elaborate on what it was.
That morning, the look on her face was unmistakable: the anger and frustration palpable as she watched the women line up for the event. It typifies the type of competitor she is, raw emotional energy fuelling her every step, a winner's mentality. Losing hurts her so much, she will do anything to avoid it.
Davidsdottir's career has been an interesting one in the world of CrossFit. The 27-year-old is one of the three famed Icelandic CrossFit stars along with Sara Sigmundsdottir and Annie Thorisdottir. She built her career as a premier competitor in the sport right out of the gate, winning the 2015 and 2016 CrossFit Games. After that there was an impressive string of finishes in 2017 (fifth), 2018, (third) and 2019 (fourth).
She's never won the online, five-week CrossFit Open, but it has never been her Achilles' heel like it has for some elites. The worst she has finished since 2015 is 23rd in 2020. No matter, after all the dust settled on a controversial year for the sport, and unprecedented times, Davidsdottir is right back where she should be: competing for the crown.
She will be one of four other female competitors that will try to unseat three-time reigning champion Tia-Clair Toomey when the finale of the 2020 CrossFit Games kicks off of
October 23 in Aromas, California
at the famed CrossFit ranch. Three days inside a bubble with the five men should make for some interesting storylines as it will be a far more scaled-back showdown with little room to hide, and many chances to seize golden opportunities.
Along with Kari Pearce, Haley Adams and Brooke Wells, Davidsdottir will be looking for 2020 to continue its unexpected ways and offer an upset for the ages against the dominant Australian Toomey. Not likely to happen –
much like Fraser
, Toomey has shown she knows how to win at all costs and dispense with challengers at every turn.
But if there is to be a wild card this year on the women's side, many within the sport think Davidsdottir, with her experience both at the ranch and winning the top prize, could make for a tantalising showdown in California. Davidsdottir's online portion of the competition showcased her resilience and that angry fire she possesses which champions need to stand atop the podium.
Halfway through the first stage of the online competition, where CrossFitters did workouts in their home gyms, the Icelandic star looked dead in the water. After three events, and not a single top 10 placement, one of them being 27th in the front squat, Davidsdottir was all but counted out by some.
Then she rattled off a comeback for the ages, finishing fourth, first twice and then seventh to round out the competition and jump back into the top five. It was a testament to her ability to crush events she is good at, beating the likes of Toomey in the Nasty Nancy (which featured five rounds of a 500-metre run and 15 overhead squats and bar-facing burpees) and the Handstand Hold, which is no small feat.
These are classic CrossFit events that Toomey is known for dominating, and if Davidsdottir can best her in her own wheelhouse, it might make for some interesting results in Aromas. Davidsdottir is a classic CrossFit athlete as well, excelling in long-standing events that CrossFit Games director Dave Castro is known for focusing on.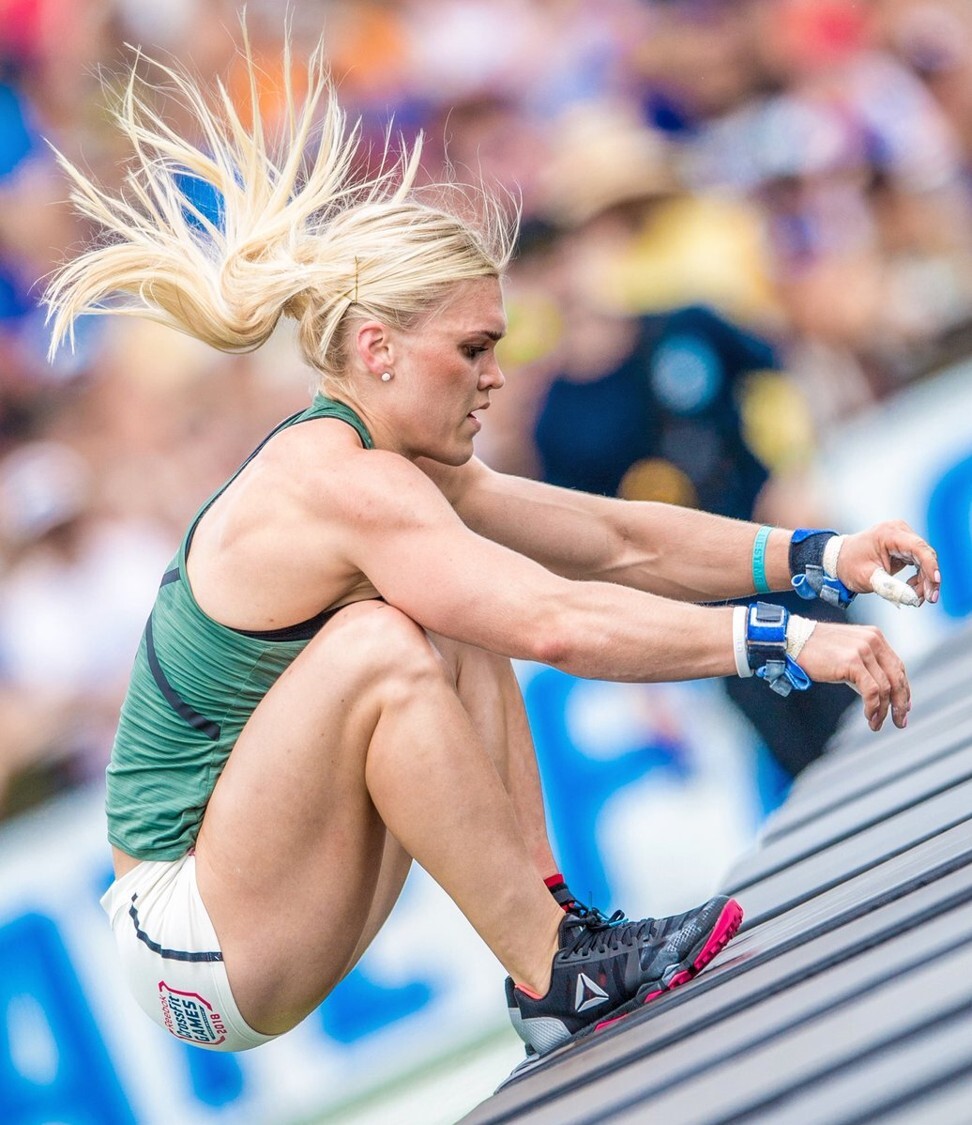 Those putting money on Toomey losing are probably going to come up short, but it is tough to count out Davidsdottir at this point in her career. She won't have to deal with any of the noise that comes along with the CrossFit mayhem this time around, and can solely focus on chasing the Australian and trying to eke out wins.
The laser focus of the finale – only five competitors, no cuts, no fans, no atmosphere – looks like it might just be right up Davidsdottir's alley. If Dubai, pegged as one of the premier lead-up competitions before the games, is any indication, the Icelander has taken her setbacks personally and is out for revenge, redemption and glory at all costs once again.