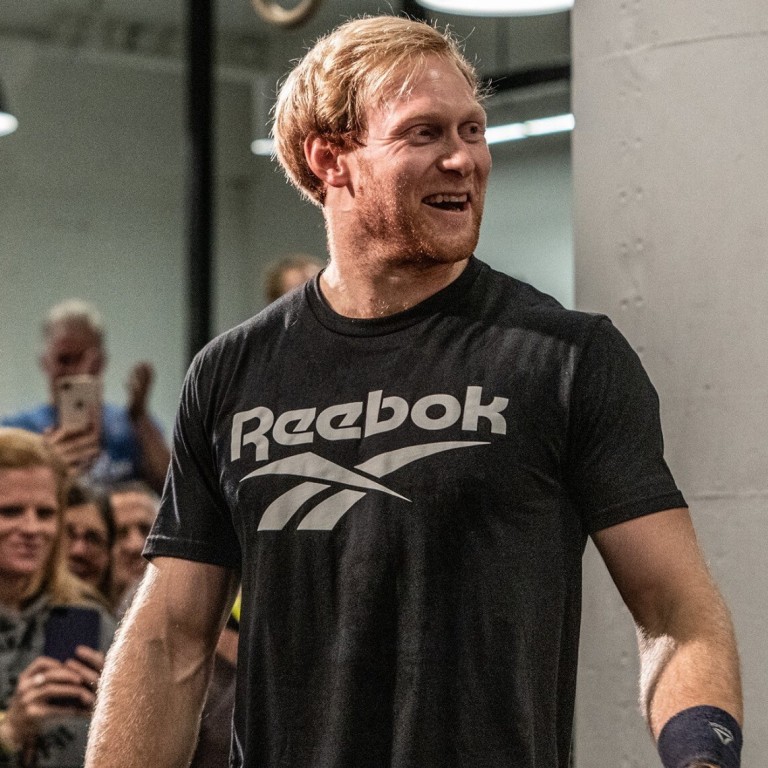 2021 CrossFit Games: four men who could succeed Mat Fraser atop the men's division
Canadian veterans Patrick Vellner and Brent Fikowski joined by young Americans Justin Medeiros and Jayson Hopper on list
The quartet have all proven over time, or lately, that they can beat the best in the game during live, in-person competition with fans
For the first time in ages, the men's competition at the
CrossFit Games
is wide open. Five-time champion Mat Fraser retired this year and nearly every male at the top of the sport immediately saw the opportunity they've been waiting for.
We now have the entire roster of 40 men who have qualified for the July 27-August 1 showdown, but being objective as possible, there are only four contenders for the crown. In February, I identified
seven men
who could win. Six of those have advanced to the Games, but we must re-evaluate the list.
Winning means beating every other person. While that may seem obvious, it's important to the conversation. It's perfectly reasonable to debate why someone like Noah Ohlsen or Bjorgvin Karl Gudmundsson can win. But when you consider that they have never beaten Patick Vellner in a full breadth of live competition since 2016, it's hard to give much credence to the position.
Vellner's resume, excluding the past two Games, over the past five years speaks for itself. He's taken first, second or third at every live event where he was able to complete the entire test: 11 to be exact.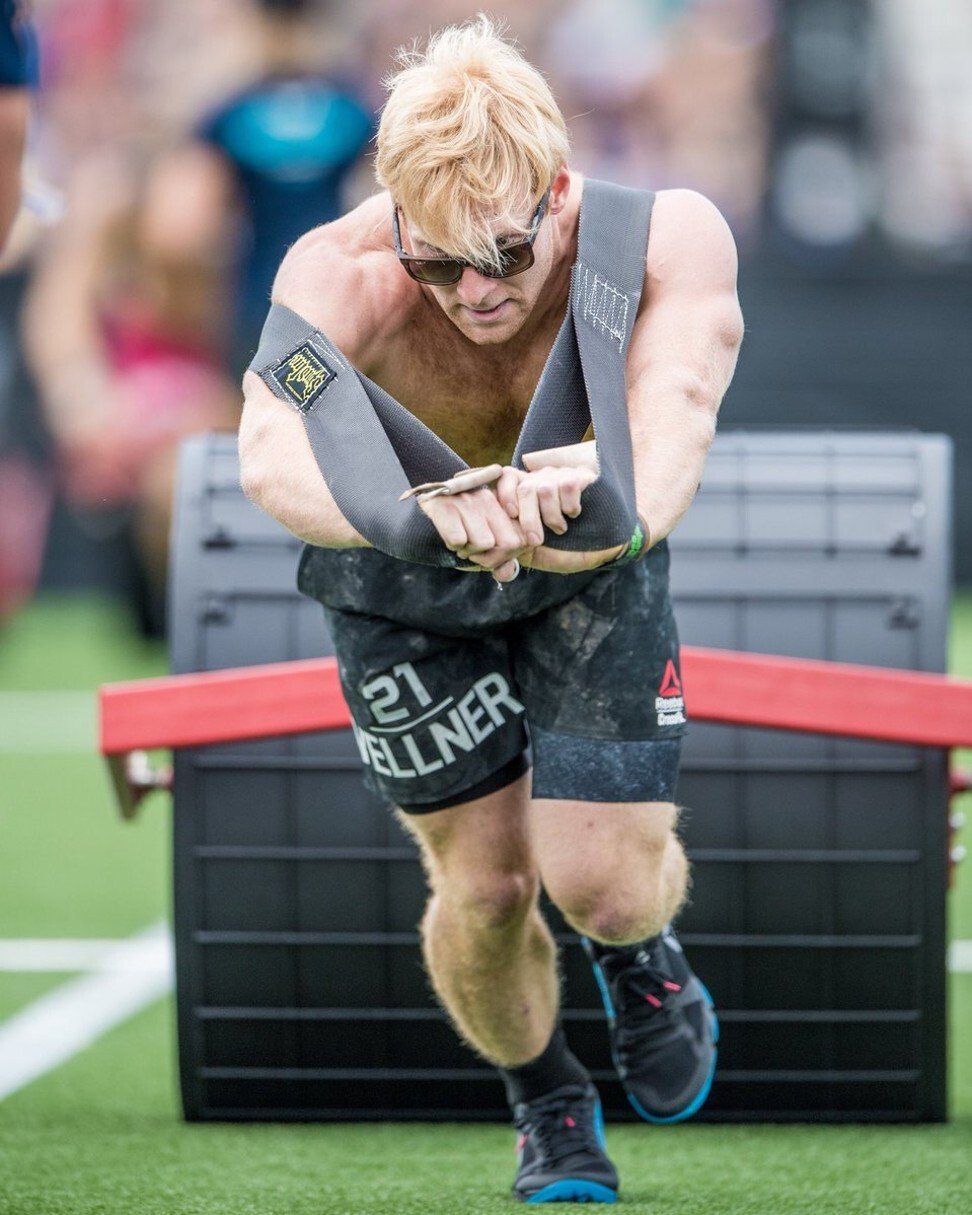 The second man who could win should be fairly evident based on that list, and it's another Canadian, Brent Fikowski. Not only is Fikowski the only man other than Fraser who has beaten Vellner in live competition in recent history, he's done it at competitions which most closely replicate what we are likely to see this month.
Beating him at the Games in 2017 is significant because he knows he can. But his win at the Dubai CrossFit Championship in 2019 is equally impressive. That was a strong field with more scored events than any other Sanctional that took place over a similar time frame in terms of number of days that the Games will this year.
If part of the criteria is knowing that they have to beat the favourite to accomplish their goal, we've run out of candidates from the established veterans. That's why the next two men on this list are considerably younger than the30-year-old Canadians.
There is another distinct feature required to winand it's not one that can easily be measured. Some people call it a killer instinct, or the kill switch, or an unbridled level of tenacity harnessed into exemplary physical expressions in competition. Whatever it's called, there are two young men who seem to have it.
The first is Justin Medeiros. He was third last year, and with Samuel Kwant unable to qualify, it leaves Medeiros as the highest finisher from last season. Although he's only 22, his competition experience and success is on a trajectory that points towards potential greatness.
His fourth place finish at the Granite Games in 2019 and his win at the Filthy 150 in Ireland, where he took down Games veterans Roman Khrennikov, Tim Paulson, Lukas Esslinger, Will Moorad and Sean Sweeney, are the defining performances.
Most importantly for Medeiros is that he made the final five last year and was therefore able to test himself in an environment you cannot possibly simulate. Going head-to-head against Fraser for 12 events is an experience he needed for two reasons.
First, there are no other off-season competitions like the Games when it comes to volume and importance. The pressure to perform is higher. The consequences for not doing so are greater. And he navigated all of that pretty well.
Second, he got to see the different level Fraser was on in person. If you haven't been on the floor competing against that, you don't know what that's like. Interestingly, as the first sponsored athlete by Fraser's new supplement company, Medeiros has also had the opportunity to be mentored for short periods by the five-time champion.
He has the physical attributes, relevant experience, the greatest of all time in his corner, an incredible coach-athlete relationship with Adam Neifert, an incredible support system and the tenacity which can't be taught.
Medeiros didn't win his semi-final and the first semi-final weekend featured a very top heavy field at the Mid-Atlantic CrossFit Challenge with headliners such as Scott Panchik, Ben Smith, Kwant, Travis Mayer and Travis Williams, and yet it was Jayson Hopper, who was not on the list in February, who emerged ahead of all of them.
At 23, Hopper does not have the competitive experience of Medeiros. A few years ago he was a walk-on as a wide receiver for the Clemson Tigers college football team. Realising he wasn't quite big or fast enough to excel in that environment, he transitioned to CrossFit.
With the world largely shut down due to the pandemic, the only competition he did was a local one at Crash CrossFit in South Carolina. There were several recognisable names there and he beat them all. That was nothing compared to finishing ahead of Panchik, Medeiros, Mayer and the rest at the MACC.
Hopper is the biggest wild card in this group. He has not been tested in the way these men have. We do not yet know how he will handle the unique tests only the Games throw at athletes with physically, mentally and emotionally.
Can he swim? Does he have high-volume gymnastics capacity? How will he handle 15 events? Can he mentally overcome a situation that doesn't go his way?
All of these are valid questions for a man set to make his rookie appearance at the Games.