Benedict Allen is missing in Papua New Guinea while on an expedition to find a tribe described as "possibly headhunters" by his agent.
The explorer's wife and family are trying to stay positive, and those that know him well think Allen will be fine.
Allen made contact with the Yaifo tribe 30 years ago, and set off to reconnect with the tribesmen, but missed his flight out of the country on Sunday.
Allen was expected to speak at the Hong Kong Royal Geographical Society on Wednesday.
Allen's wife Lenka said that her children keep asking "When's daddy coming home", according to The Times.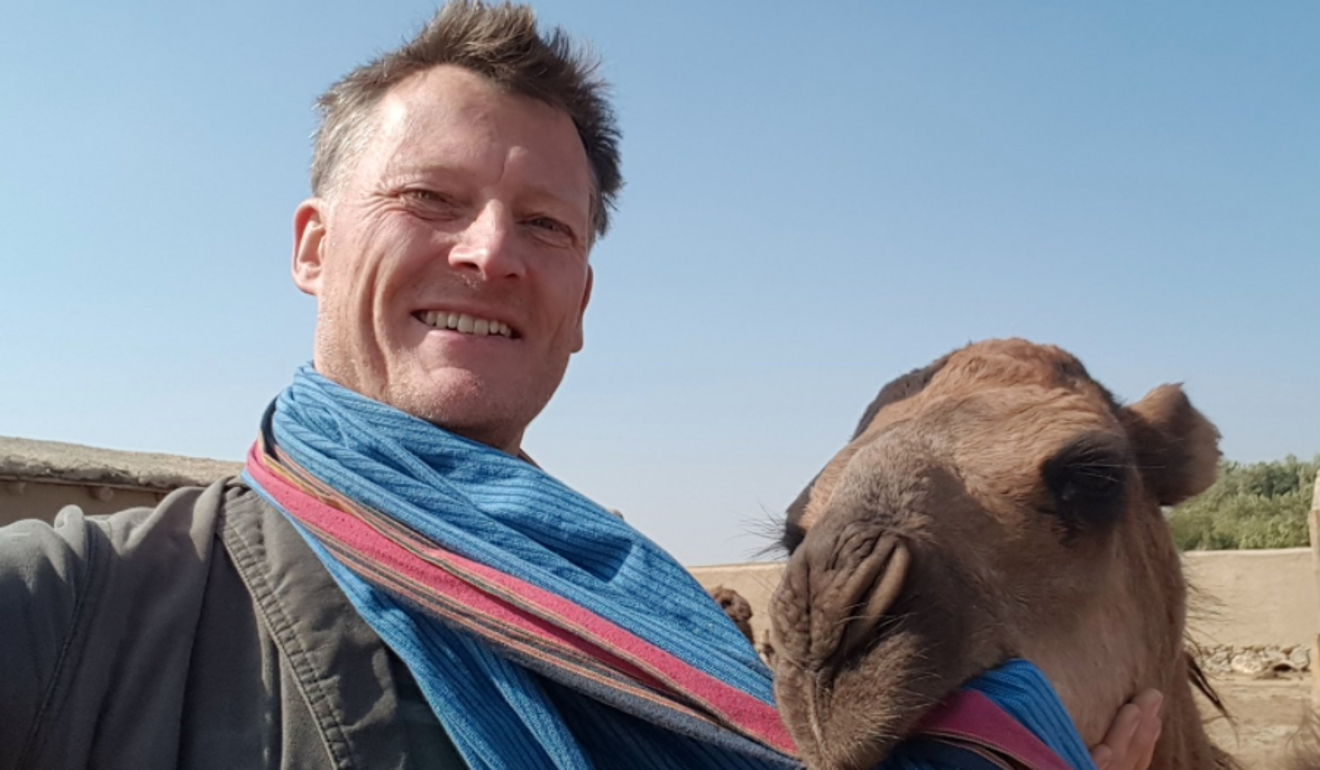 "They all sense the tension in the flat and they are worried, deep down," she said to the Daily Mail. "I am trying to stay positive and hope it's all going to end up well and he will come out of the jungle soon."
Before Allen left for the jungle he tweeted: "I may be some time (don't try to rescue me, please – where I'm going in PNG you won't ever find me you know."
The tweet echoes the famous last words of Captain Oates from a fatal 1912 Antarctica expedition.
The Captain's pace was slowing the party to such an extent he announced "I am just going outside and may be some time".
Oates then left the tent and marched into the cold to die in an attempt save the rest of the group.
Marching off to Heathrow. I may be some time (don't try to rescue me, please - where I'm going in PNG you won't ever find me you know...) pic.twitter.com/BmH1DKdheS

— Benedict ALLEN (@benedictallen) October 11, 2017
Allen's sister Katie Pestile said she was "very cross", but that he had gone missing before, 35 years ago.
"It is typical of him to go off without GPS. If he had that, people would know where to find him," Pestille said. "That is not Benedict's style. He likes to do things the hard way."
She was not worried about the local tribes though because they know and trust Allen.
Although modern technology is not his style, keeping to schedule is, Pestille said. She feels like she is reliving the nightmare of 35 years ago.
BBC security correspondent Frank Gardner spoke to Allen recently and said the explorer was expecting a situation like this.
According to Gardner, Allen said, "Look, I'm certain I'll probably be out of contact for quite some time and people shouldn't worry."
Gardener added: "I would say the chances are that Benedict is going to be fine, I hope those aren't famous last words."